It's awkward for any child to think about their mom's past love affairs, let alone read about them in detail and share them with the world in a tell-all book. For Anna Cleveland, the daughter of fashion icon Pat Cleveland, it all seems pretty normal. Walking With the Muses takes readers on Pat's incredible journey—through both the good times and the bad—and discusses the inner workings of all her juicy romantic relationships. "We could be here for the next 20 minutes talking about that!" laughed Anna. Just before taking to the Missoni runway in Milan (where her mother proudly watched from the front row), Anna reveals what shocked her most about her mom's story and explains why fashion is a "family affair."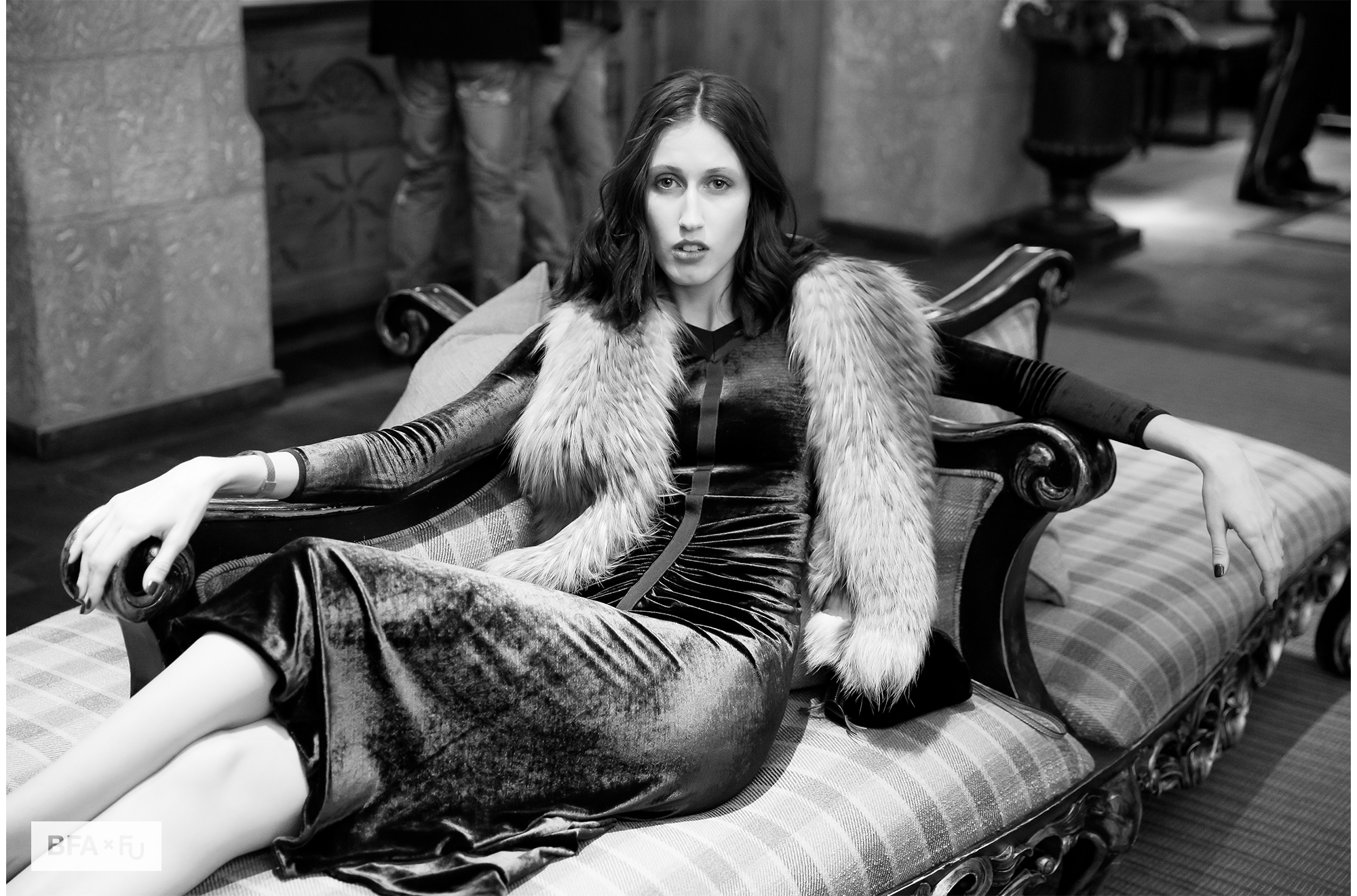 Photo: BFA.com. View more at BFA.com.
Was there anything that you were surprised by when you read your mom's new book?
I was very surprised by the hard times that she's had because of her race and how women really had to fight for their right to be equal at those times. Also, I love the scandalous moments—the chatter about the people and all the lovers! Overall, the story shows the strength of a woman and overcoming the obstacles that are put in her way and to always remember to strive to the light. To never give up on your dreams and have that force inside you no matter what chaos is happening [is an important message in the book].
One of my favorite stories in the book was her relationship with Mohamed Ali.
Isn't that just the thing—you're in these moments and you become someone in the future, but at the time you're just living, enjoying each others company, and going through it together.

Your mother was very close with her mom, and I know you and your mother are very tight. What is the biggest lesson you've learned from her over the years?
My mother has always told me to nourish myself and shower people with love as if they were me.
You and your mom are always the first people on the dance floor at every fashion party. I imagine you've picked up a few moves from her, too?
Oh yes, we love to dance! It's so good to let loose sometimes. We all have a 9 to 5, but it's important to keep that light.
Your mother knows how to pose and walk a runway like nobody else. Did you learn from her as you were breaking into modeling?
I always looked at her and watched the strength of a woman putting on her lipstick and high heels. Even if you're not feeling good one day, you put on shoes or a dress that makes you feel [better].
Your mom also told me that she thinks about animals—like peacocks—when she's posing. What about you?
It's so important to have that fantasy in your head. That's the one she did tell me: Never stop fantasizing.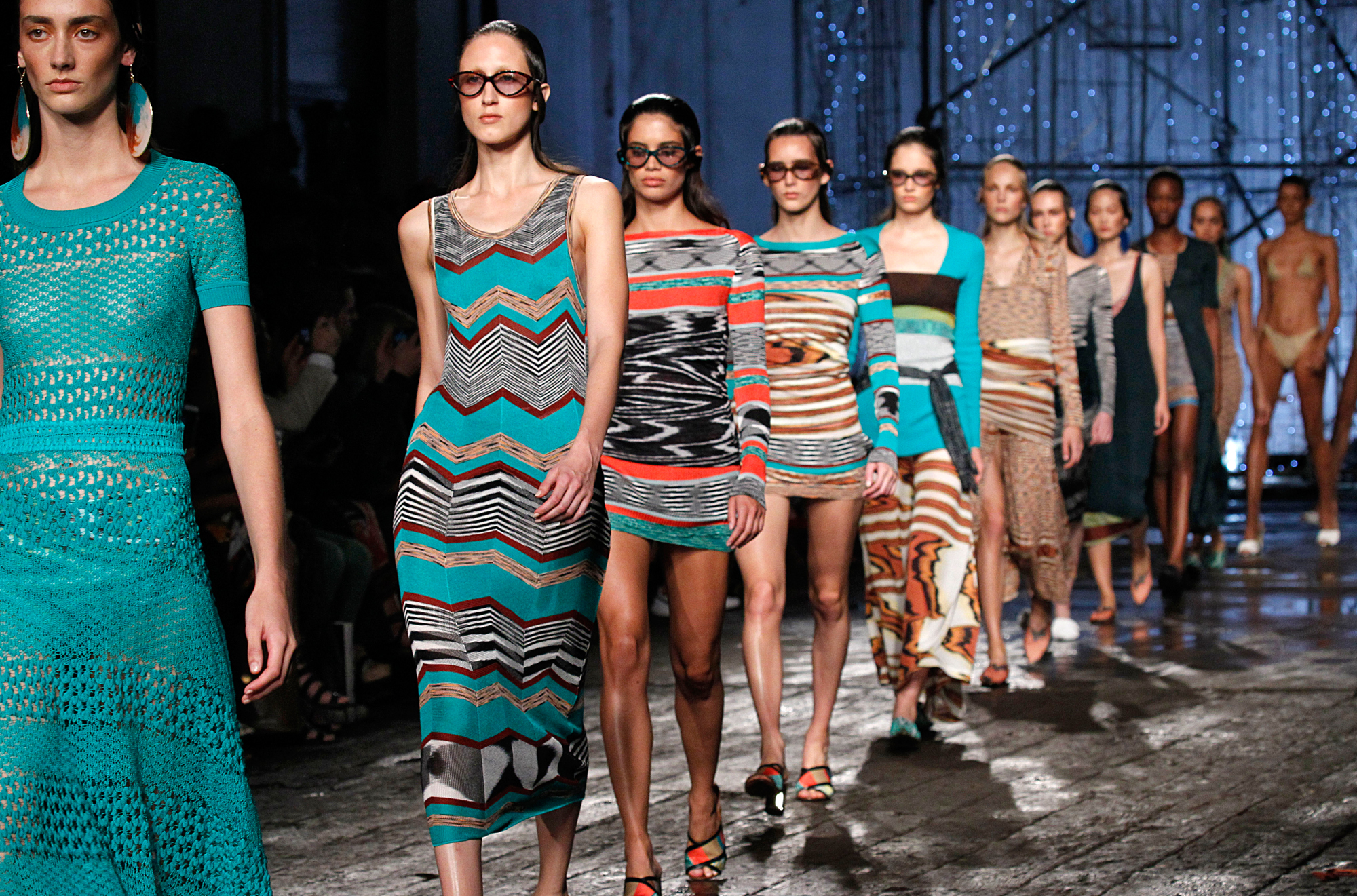 Photo: firstVIEW
What about today at Missoni—what will you be thinking about on the catwalk?
Today is a day of strength. Today is a day of femininity and luxury with ease. There's always a sense of ease to Missoni, like let's relax and have a nice lunch, have a cappuccino, and look glamorous while we're doing it!
What did your mother teach you about beauty?
My mother always told me to rinse that face off at night because it has to be a blank canvas in the morning. And juicing—we're very into juicing. I make my own at home. In the morning I like to use fruit and in the evening I like greens to alkalize the body. I also love to do yoga, it's a big part of my life. I do Ashtanga yoga, so it's a practice where you memorize all the poses so that when you travel you can do it whenever and wherever you want. My mother is actually an Ashtanga yoga instructor, so I was very much into the health and fitness since I was a little girl.
I heard that your first time in front of the camera was at ten days old and you were chewing of the Duchess of Windsor's pearls.
Oh yes, I was definitely chewing on those! And they told my mom, "Just let her swallow them so she can take them with her!" And mom said, "No, we're not going to do that. We're honest people."
At ten days old, I'm sure you don't remember the very first time in front of the camera, but are there other moments in your young life as a model that stand out?
When I was 13 I worked with Inez and Vinoodh for French Vogue and that was a big part of my experience. My [mom] accompanied me and we had a wonderful time. Fashion is a family affair—it can fluctuate and there are a lot of people, but at the same time, you always find each other some way, somehow!
Who is part of your fashion family? At this point, I'm sure it's very extended!
There are so many people—it's very extended! Today I'm here with Missoni and I grew up with them. I've known them since I was five-years-old and I would always go to their house. I remember going to events with my mother and I grew up with the kids. I lived on Lago Maggiore near Milano, so I lived here until I was 15 so we would always hang out. Their family is similar to mine because they have a fashion family business and mine is as well, so that's why we support each other so much.
You've walked the runway with your mother a handful of times. What's that like?
It's a generational thing. With the Missonis, for example, they started a family business that's been brought along throughout the times. It's love that carries us through.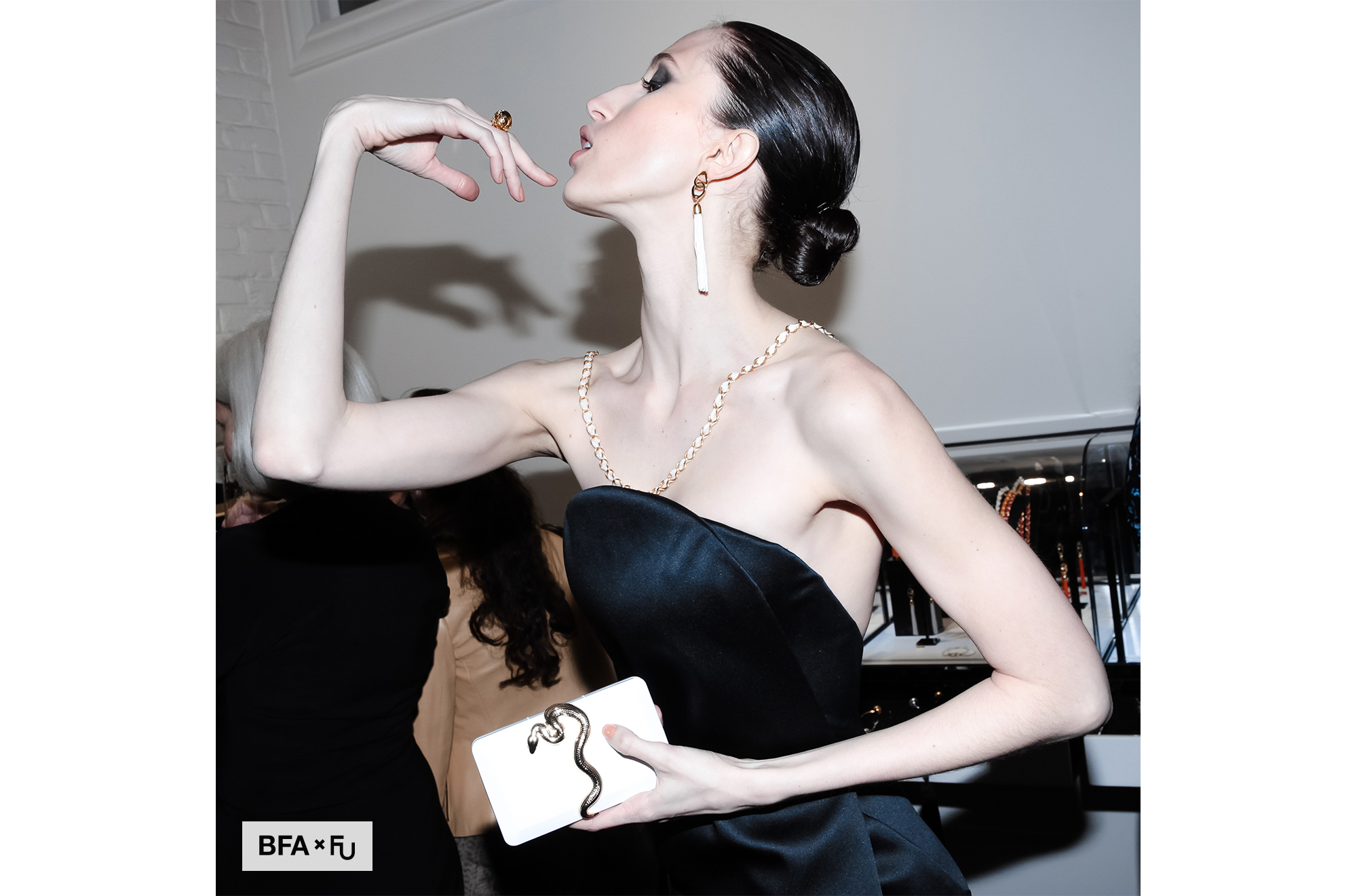 Photo: BFA.com. View more at BFA.com.
0 Comment