Similar to perfume, a candle can say a lot about who you are. For A-listers, especially those who remain mum on a myriad of topics (unless, of course, it involves a visual album that effectively bares your soul in 58 minutes), the bougie you burn speaks volumes. For the Duchess of Cambridge, clean, citrus-y blends from Jo Malone—including Orange Blossom, Grapefruit, and Lime Basil & Mandarin—were used to scent the once-stuffy Westminster Abby on her wedding day. (Like Kate Middleton herself, the candles were no doubt a welcome breath of fresh air amongst the royals.) Jennifer Lopez's rider is said to include Diptyque candles in Tuberose and Figuier alongside Ruffles potato chips. (Who doesn't love a high-low mix?) Hell, even Kris Jenner hawked spiritual candles developed by a "leading radio psychic" in a'90s informercial. (We imagine the Money & Success variety was the momager's go-to—I mean, how else do you explain the Kardashian empire?)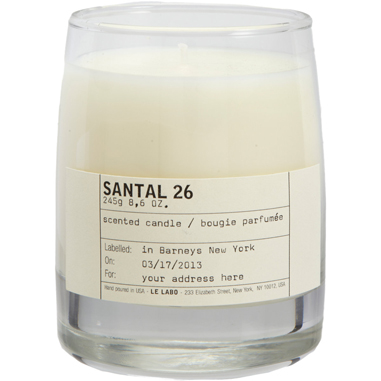 Photo: Courtesy of Le Labo
In addition to addressing the rumors surrounding her marriage to Jay Z, Beyoncé's Lemonade special on Saturday night provided yet another exciting revelation: The candle she burns when she belts out a ballad about heartbreak. A watchful eye at Into the Gloss spotted two Le Labo Santal 26 flickering during "Sandcastles." With Béy seated on a pillow in the center of the room save for a keyboard, microphone, and MacBook, it's clear that the "aristocratic" scent characterized by hints of smoke and leather keep this Queen grounded.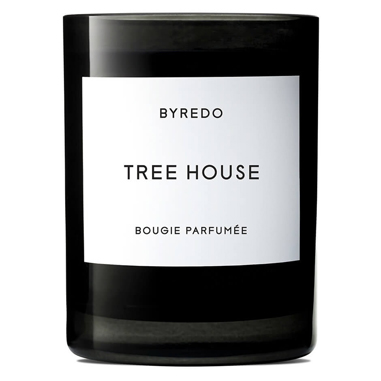 Photo: Courtesy of Byredo
Vogue interrogated Taylor Swift by asking her 73 questions—saving the most important one for last: Which scented candle lights her fire? No surprise, this magical wood nymph with a guitar likes to shake things off and light up Byredo's Tree House. With an affinity for offbeat abodes (like a life-size birdcage located in her Nashville home—a design element in which she used to write songs), the notes of bamboo, hay, and myrhh likely lull the pop star's senses after a long day on the mean streets of New York City—much like wind blowing through a big leafy tree. After she settles into her Tribeca penthouse for the evening, we imagine Tay Tay sets her Byredo bougie ablaze and slips into one of her many white nightgowns ("This is a thing me and Lena [Duhamm] have," Swift told Rolling Stone about the besties' penchant for flowy pajamas) and twirls around her apartment like the ghost of a pioneer woman fresh off the Oregon Trail (yet another activity both Swift and Dunham enjoy). Celebrities—they're just like us.

0 Comment