Shakespeare posed a very important and loaded question in Romeo and Juliet: "What's in name?" For Byredo founder Ben Gorham, however, the answer is simple: Not a whole lot—at least when it comes to his latest launch, an unnamed perfume that commemorates a decade in the beauty business. "We built the whole nature of this company on this idea that smell is completely subjective—there is no right and wrong," explained Gorham. "There's no reason why a basketball player should be any less qualified than a fashion designer." Gorham has partnered with NBA stars (Russell Westbrook), designers (Oliver Peoples), and photographers (Inez and Vinoodh) over the past ten years, but now he's handing complete control over to consumers—and just in time for the first day of Stockholm Fashion Week, the birthplace of Byredo.
"We've always created a narrative and a touch point to get people into smelling [the fragrances] and piquing their curiosity, but for this project we looked back and felt like all these people in all these countries had very clear ideas of associations and smells," said Gorham. "Maybe this launch and this celebration of ten years would cater to the imaginations of all these people."
Like freshly sharpened No. 2 pencils that signal the return of fall and the start of a new semester, the pristine white label on the signature Byredo bottle is a clean slate, a chance to hit refresh as you turn over your wardrobe. This cocktail of icy gin, spicy pink peppercorn, violet, and woody balsam fir notes by perfumer Jérôme Epinette isn't designed to fall into a particular fragrance family (like the ever-popular fruity floral genre) or ascribe to either gender, but is intentionally "nondescript," said Gorham, allowing shoppers to write their own narrative both literally and figuratively. The flacon comes with a set of letters and numbers than can be transferred onto the label. (Here at FU, we dubbed our bottle of unnamed perfume "Unfiltered." Natch.)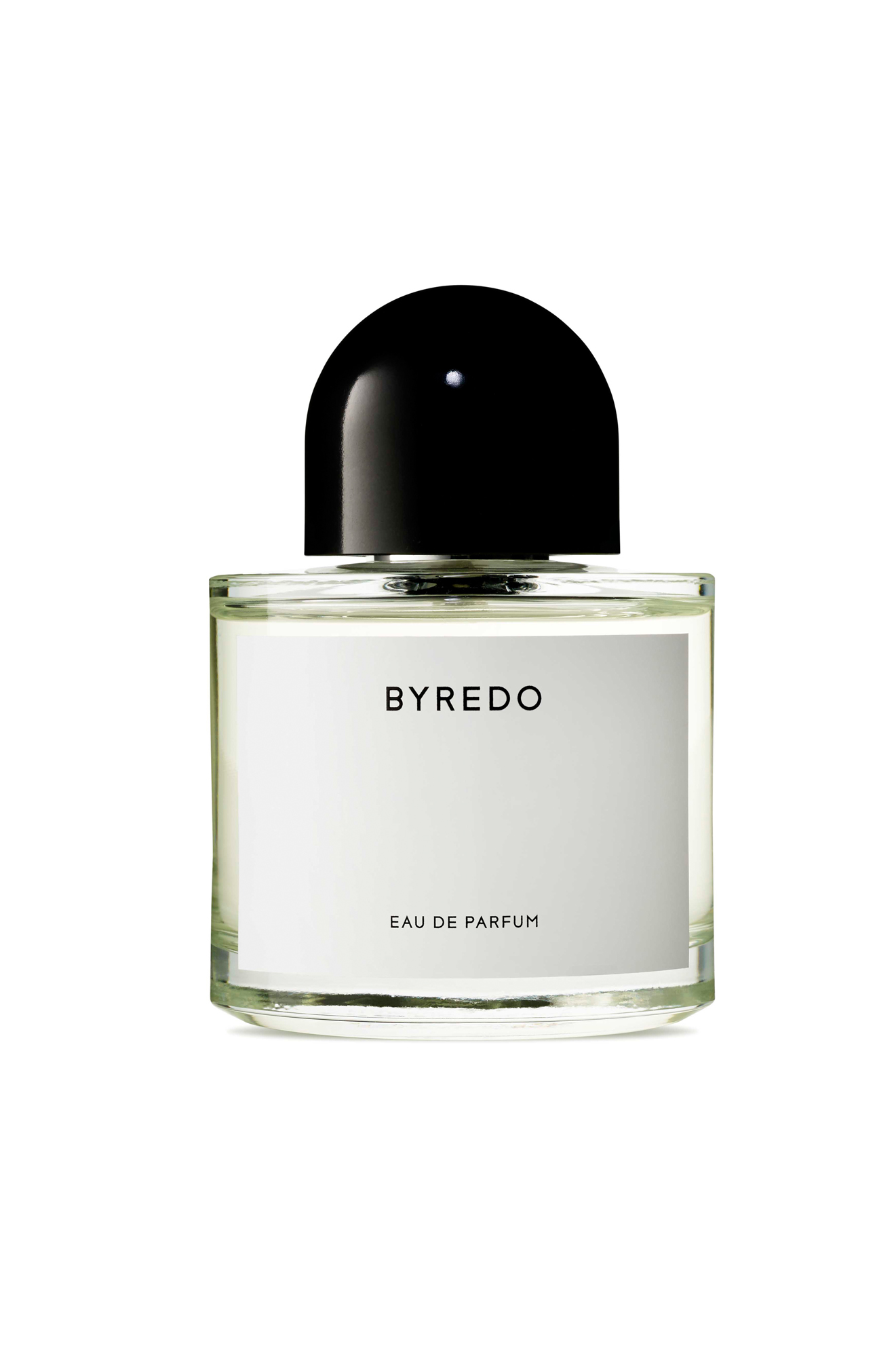 Photo: Courtesy of Byredo
"Ultimately that's what people do—or at least what we hope they do—with commercial fragrances," said Gorham. "People have their own associations—sometimes it's a person, a place, or a mood. Sometimes people wear fragrance depending on what they're wearing clothing wise. This just lets them define that through a name."
Though he didn't purposely play into the bespoke movement so in demand in the beauty space at the moment, Byredo has always marched to its own beat and subsequently been a step ahead of the curve—a fact that Gorham said has more to do with "naiveté" than strategy. "When I look back at when I started, I distinctly remember fragrance being about inclusion and wearing a fragrance to fit into some idea of popular culture or relevance—it was like a billboard hit on the radio," he explained. "[Fragrance] became a really big industry and it created commercial successes for a few. Just like how everyone was chasing the billboard hit, people were chasing the fragrance hit. There was an oversaturation in the market with over 500 fragrances being launched each year. The most interesting part of that statistic was that within three years, 90 percent of those fragrances were gone."
The key to staying power in such a crowded and cutthroat category: Be yourself—a motto that's clearly worked for fashion houses like Gucci and Vetements who capitalize on individualistic style, or Nike and Goyard that allow shoppers to customize everything from sneakers to steamer trunks. "Part of our success has been riding the wave of this shift in people using fragrance to express unique individuality," Gorham added. Where perfume giants were trying to mimic the success of Dolce & Gabbana's Light Blue or Thierry Mugler's Angel (both top sellers in 2006 when Byredo broke into beauty), Gorham was delibrately running in the opposite direction—and straight into a "shop in shop" at Barneys in New York. (Liberty in London and Le Bon Marché in Paris would soon follow.) "I didn't identify with that [copycat] culture and I always attempted to be unique in the way that I wore my hair, the clothes I bought. I thought fragrance should be a natural extension of that idea," Gorham said.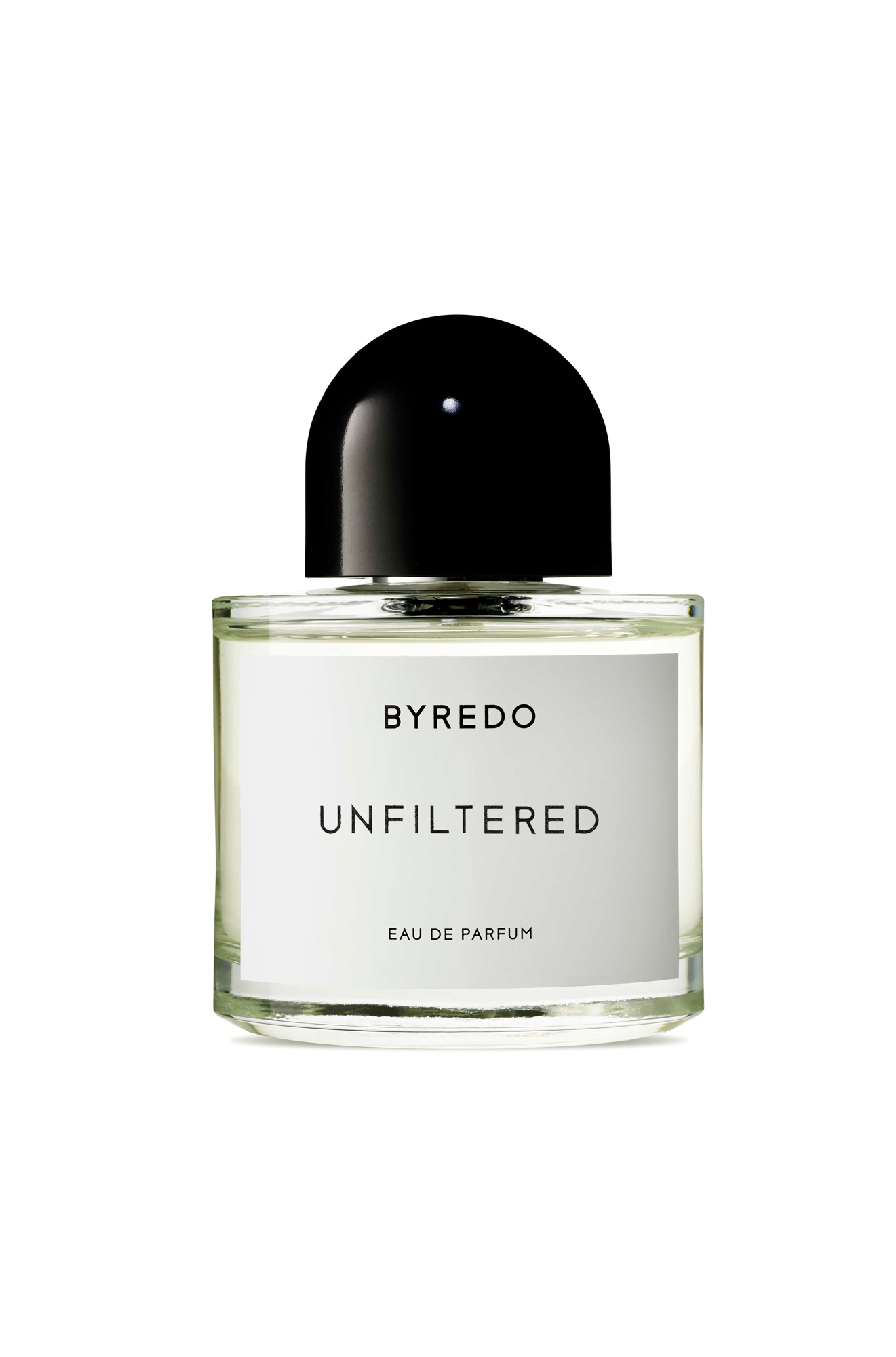 Fashion Unfiltered's take
Plenty of Byredo's biggest hits have distinct names, like Rodeo (available exclusively at the Wooster Street store in Soho), a scent based on an "old, crackling saddle; the wearing and tearing of leather; and the smell of friction," Gorham said. "Rodeo is a beautiful word and it generates a certain level of excitement." Gypsy Water is another fragrance where its success can be chalked up to semantics: "In the States, people associate the word gypsy with Johnny Depp," he said regarding the bohemian blend of lemon, bergamot, and amber. On the other side of the pond, Europeans connect to the word "gypsy" in a very different (and sometimes negative) way.
This untitled launch, however, is free from all preconceived perceptions and completely open to interpretation. No clear-cut direction, no stereotypes, no scheme dreamed up by a team of marketers in a high-rise office tower. In a world where people are so easily influenced (as evidenced by the current political race) and quick to judge, this scent (as Taylor Swift would say) is a blank space, so go ahead and write your name. Then, apply to pulse points and leave a lasting, olfactory impression.
Byredo unnamed perfume, $230; available today on byredo.com for 24 hours only. Available September 1 on byredo.com. Visit unnamedperfume.com to virtually name a bottle and share on social media.
0 Comment