Those iconic waves that are equal parts beachy and bombshell have pretty much defined the Victoria's Secret Fashion Show since its inception in 1995, when supers like Veronica Webb stomped the relatively low-key catwalk at The Plaza Hotel in New York City. The megabrand has made some significant strides in the beauty department since then, showcasing Alek Wek's crop in 2001 and Maria Borges' "TWA" (teen weeny Afro) in 2015. Seeing as the spectacle is heading to the City of Light this time around, we hope the powers that be take a cue from Parisians and let each Angel's hair do its own thing this year—especially when it comes to VS runway rookies Dilone and Alanna Arrington, both of whom have made curls their calling card.
"I can't even put into words what I'm feeling right now, this is beyond a dream come true for me," captioned Arrington on Instagram. Dilone—who recently went under Guido Palau's scissors backstage at Versace—seconded those same sentiments on social media, saying: "This ones for the outcasts that get told they can't do something, be someone, go somewhere bc they're just a little different." But the models themselves might be the only ones in disbelief because their hair might just be the best in the biz. Here, Alanna and Dilone spill their best-kept curl secrets: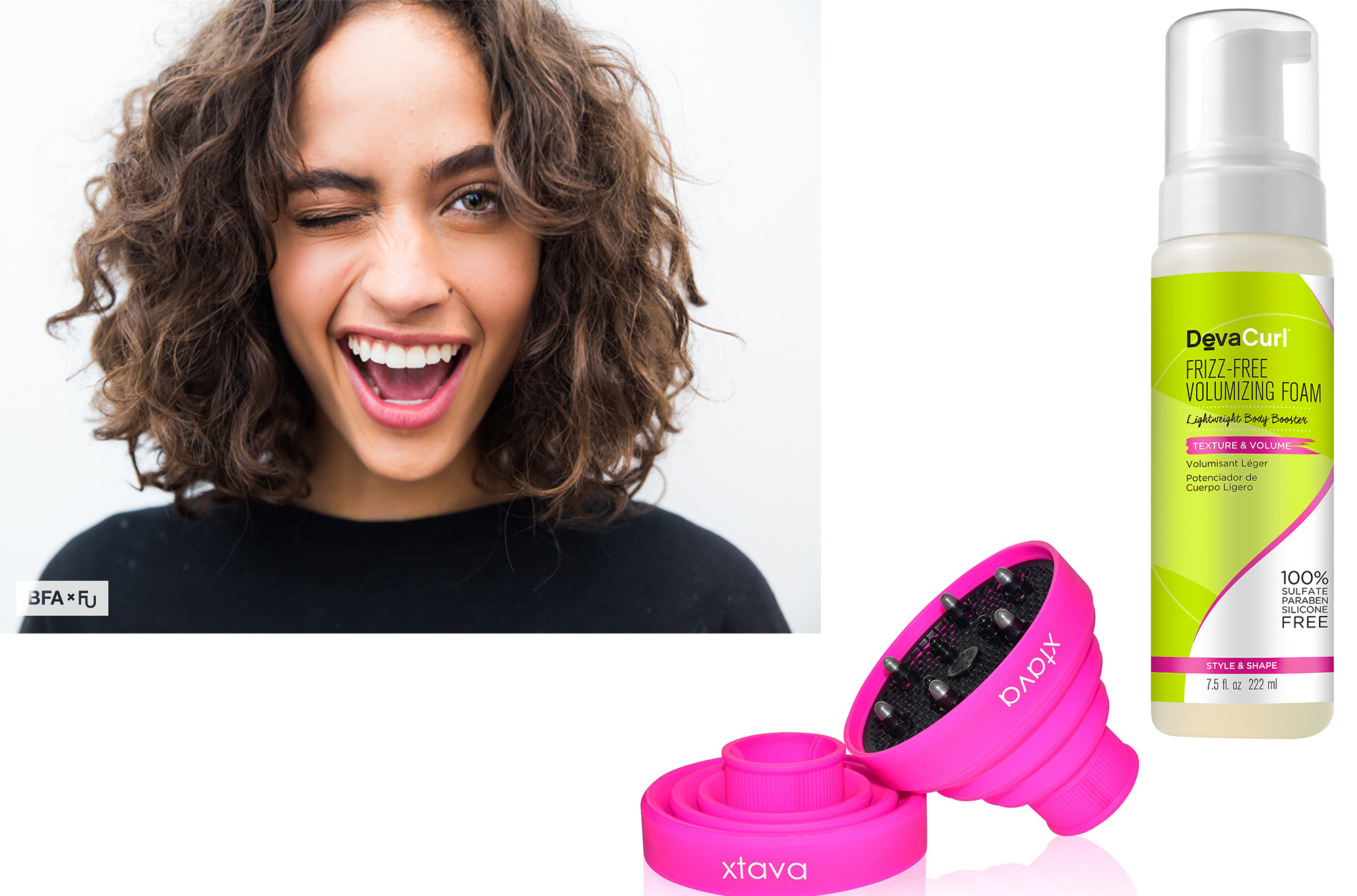 Photo: BFA.com. View more at BFA.com
Alanna's Hair Story: "When I was younger, I hated [my curls]. I would straighten my hair everyday, but it was so much to keep up with. In high school, I started embracing my curls, but it was a lot longer then—it was down to my bellybutton. When I cut it, the curls got so tight and now I never want to straighten my hair. I love wearing it curly so much!"
Her Curl Secret: "My mother agent's daughter, Olivia Brown, cut it for me. We cut it in stages, so the first time I cut nine inches off at her salon. The second time was in my mother agent's kitchen. We set up a chair and she cut my bangs, it was so cool."
Her Must-Have Product: DevaCurl Frizz-Free Volumizing Foam. "My go-to is DevaCurl. I use all their products for my hair. I use shampoo and conditioner, and just switched from their gel to foaming mousse. I scrunch it in and let it sit for five minutes or so. Then I blow-dry it with my bright pink diffuser!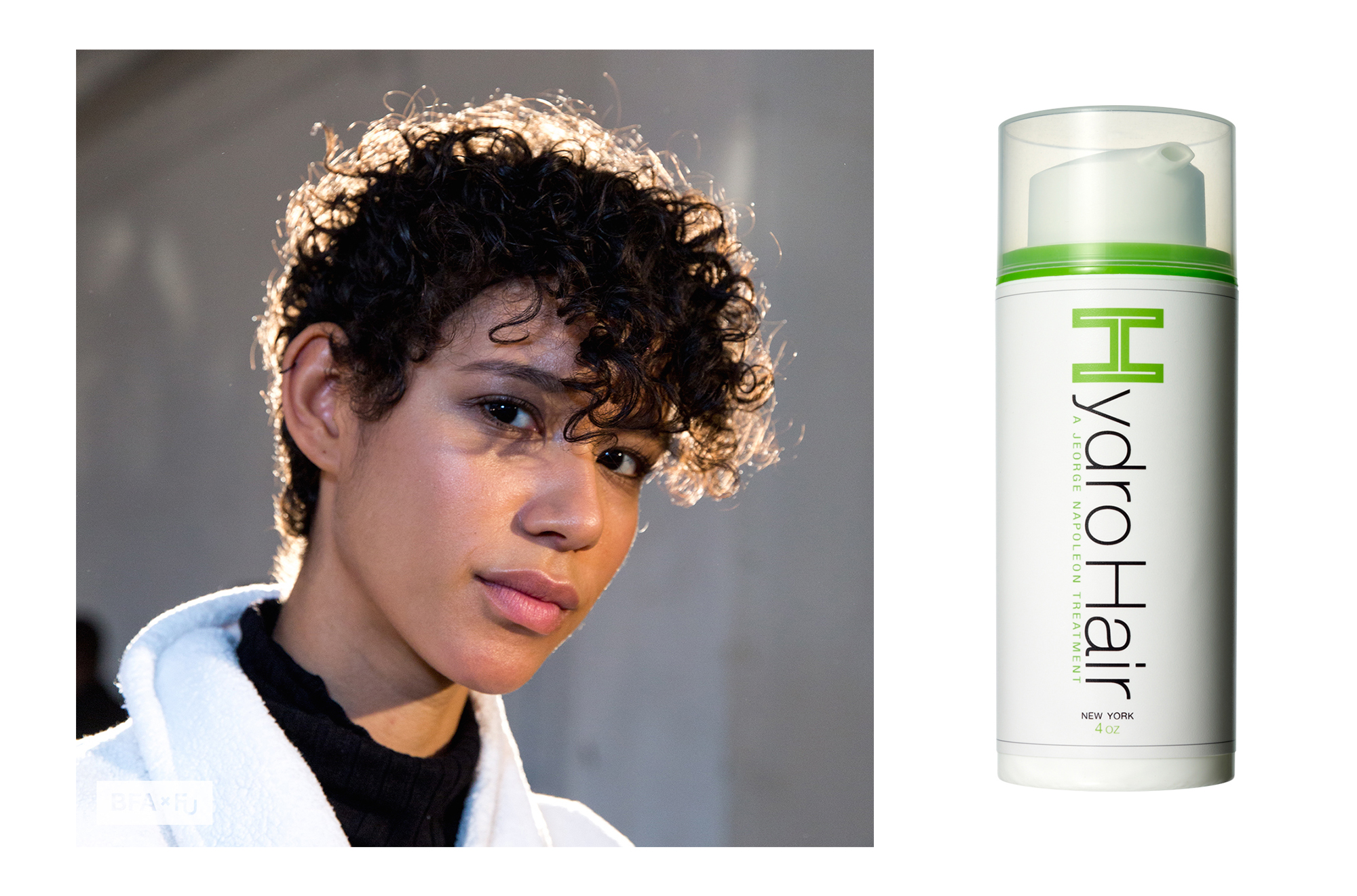 Photo: BFA.com. View more at BFA.com
Dilone's Curl Story: "I got the curl genes…and all the hand-me-down jeans, too!" said runway rookie Dilone, who is the curliest of her ten (yes, ten) brothers and sisters. "I feel like most girls with curly hair don't like it because it's so hard to maintain. I also feel like so many people are big on straightening hair—you're kind of told to get rid of your curls growing up. Then, as you get older, you realize, 'Oh, actually a lot of people want this hair.'" Asked when she stopped firing up her flat iron, the model replied: "When my arms got exhausted—my biceps were humongous!"
Her Curl Secret: "I cut my hair three years ago. I just decided to get rid of it, but I only started wearing my hair curly when I signed with DNA. I definitely think it attracts a lot more attention than if I had my hair straight."
Her Must-Have Product: HydroHair by Jeorge Napoleon. "You just wet your hair, pump just a little bit in, and rake your fingers through your curls. Then, you just jeuge your curls and let them air-dry."
0 Comment