Screw the flower crown—the most mesmerizing look on the runway involves a potpourri of rainbow-colored petals sprinkled across a dewy complexion. Makeup artist James Kaliardos kicked things off at Rosie Assoulin in New York, applying a combo of MAC Eye Shadow in Fashion's Field Day and Up At Dawn high on the cheeks and up through the temples before dotting opalescent eye gloss in the C-spot (the area that frames the eye), across wine-colored lashes, and, in some cases, onto models' swan-like necks and shoulders. Next, he pressed pieces of peonies, miniature roses, Queen Anne's Lace, and dried flowers purchased from the Chelsea Flower Market over top. "If a flower falls off there's still something pretty there," the pro said of using shimmery gel over eyelash glue.
In London, face painter Val Garland executed a similar concept at Preen by Thornton Bregazzi—this time using dried and pressed ferns, daisies, cornflowers, and pansies to frame the face, coat lips, or snake down a lithe catwalker's collarbone. Hairstylist Eugene Souleiman played off the whimsical, explosion of blooms with bitty, Bohemian braids that were fairly haphazard and fuzzed up—almost as if models fell asleep in a flower bed (a scenario dreamed up by Kaliardos).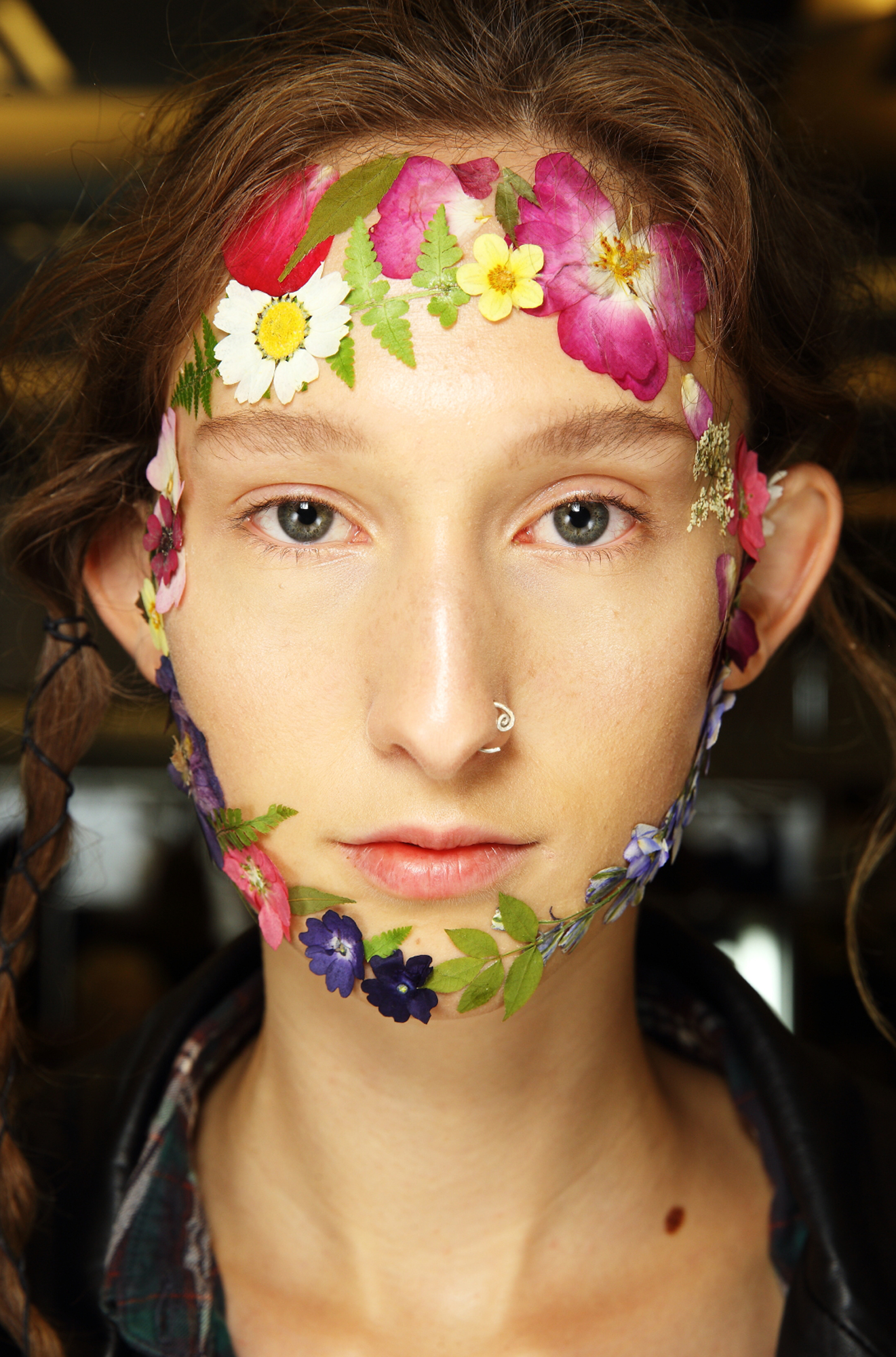 Preen Spring 2017; Photo: Sonny Vandevelde
Make your next bodega bouquet go the extra mile by tucking a few resplendent blooms into a heavy book, then adhere them to your face when you're feeling especially romantic and daring. Skip silk blossoms, as they doesn't look "fresh enough," noted Kaliardos, and instead head to your nearest field of wildflowers and take some time to stop, smell, and steal and a few roses.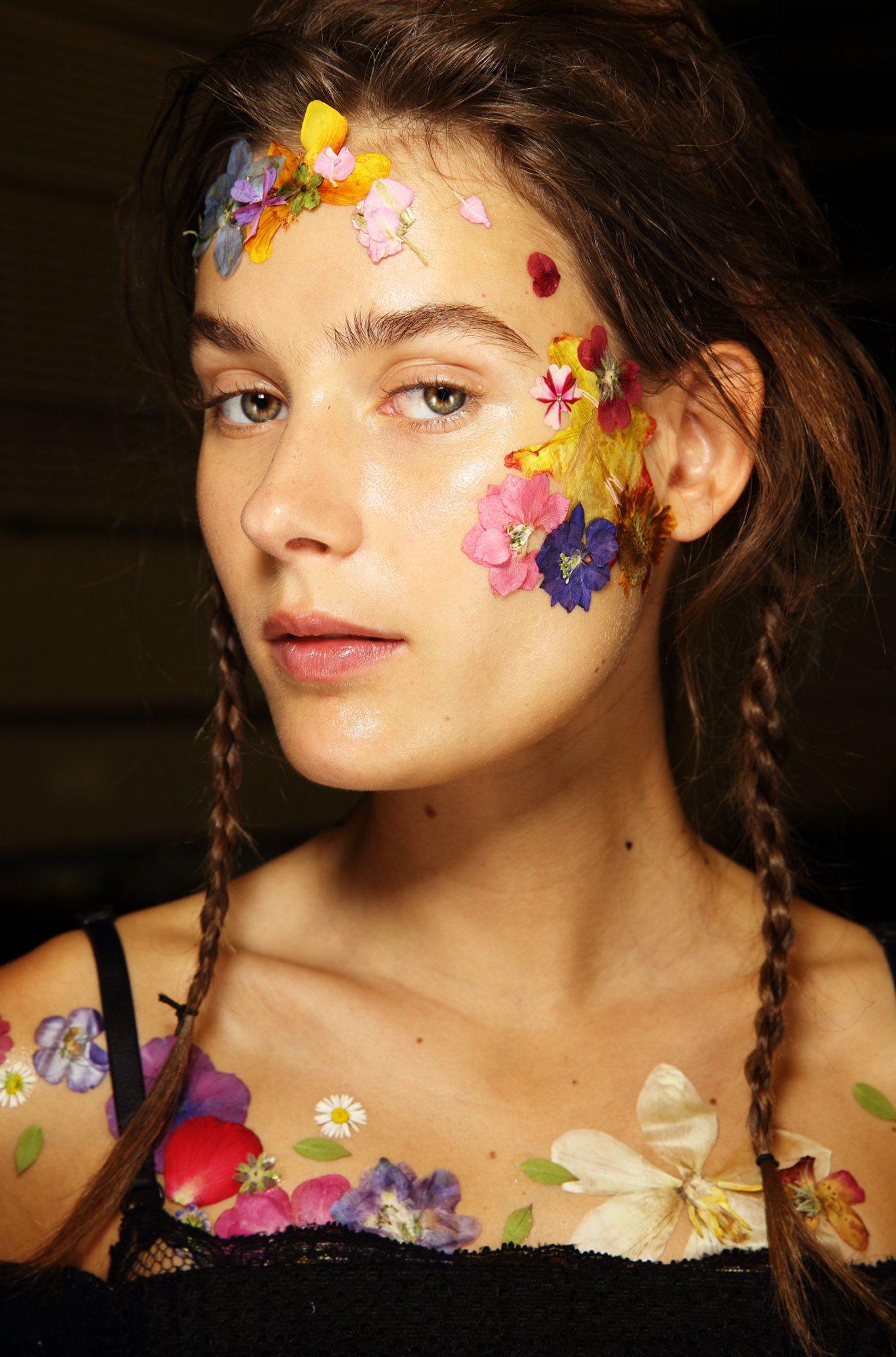 Preen Spring 2017; Photo: Sonny Vandevelde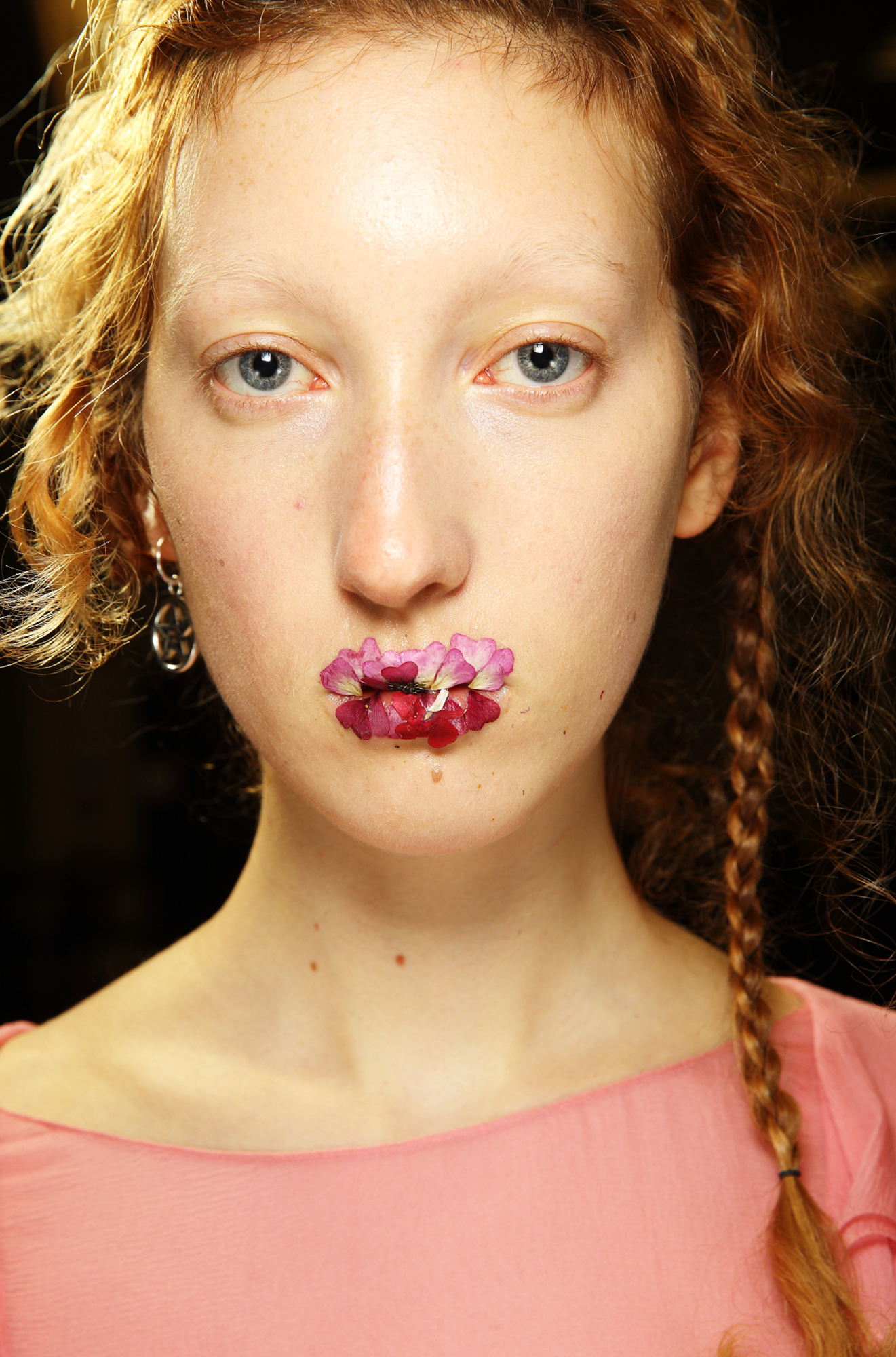 Preen Spring 2017; Photo: Sonny Vandevelde
0 Comment