Thanks to the frantic pace of the digital age, the average person has the attention span of a goldfish. (No, seriously. This is a fact supported by an actual study.) Seeing as the fashion sphere changes its mind even faster, we decided to provide you with a condensed report from backstage this season. As much as we'd like to pen novels in the name of lipstick and hairspray, we get it—you're busy. Here, the beauty version of CliffsNotes (all facts, no fluff) that you can easily skim in eight seconds...because science says that's all the time you have.
SHOW: Anna Sui
CITY: New York

THE LOOK: Modern monochrome meets retro good girl gone bad.

INSPO: "American Pie," said Garren. "Meaning a mishmosh of cowgirl, folklore, all these crazy patterns, baseball jackets, and cowboy hats."
KEY PLAYERS: Makeup artist Pat McGrath, Hairstylist Garren

BEAUTY MVPs: CoverGirl Outlast All Day Color and Gloss in Deep Burgundy (available January 2017) and TruBlend Contour Palette, R+Co Cactus Texturizing Shampoo and High Dive Moisture + Shine Crème

TOP TIPS: Don't be afraid to use your makeup for something other than its intended purpose. To achieve the "decadent, transparent eye and lips" seen on supers like Bella and Gigi Hadid, McGrath mixed a deep red lip color with a "tiny bit" of highlighter from a contour palette and washed it over lids and lips.
WORDS FROM THE WISE: Make a traditionally retro style look less dated by adding a modern spin. For a Shangri-Las inspired 60s beehive, that meant teasing the hair to "make it rough so it's kind of rocker chick," says Garren.
TREND TALLY: More repurposing—seen at both Adam Selman and Derek Lam—happened here. Is using the same product on multiple parts of the face the beauty version of Marie Kondo? It certainly reduces clutter in your cosmetics bag.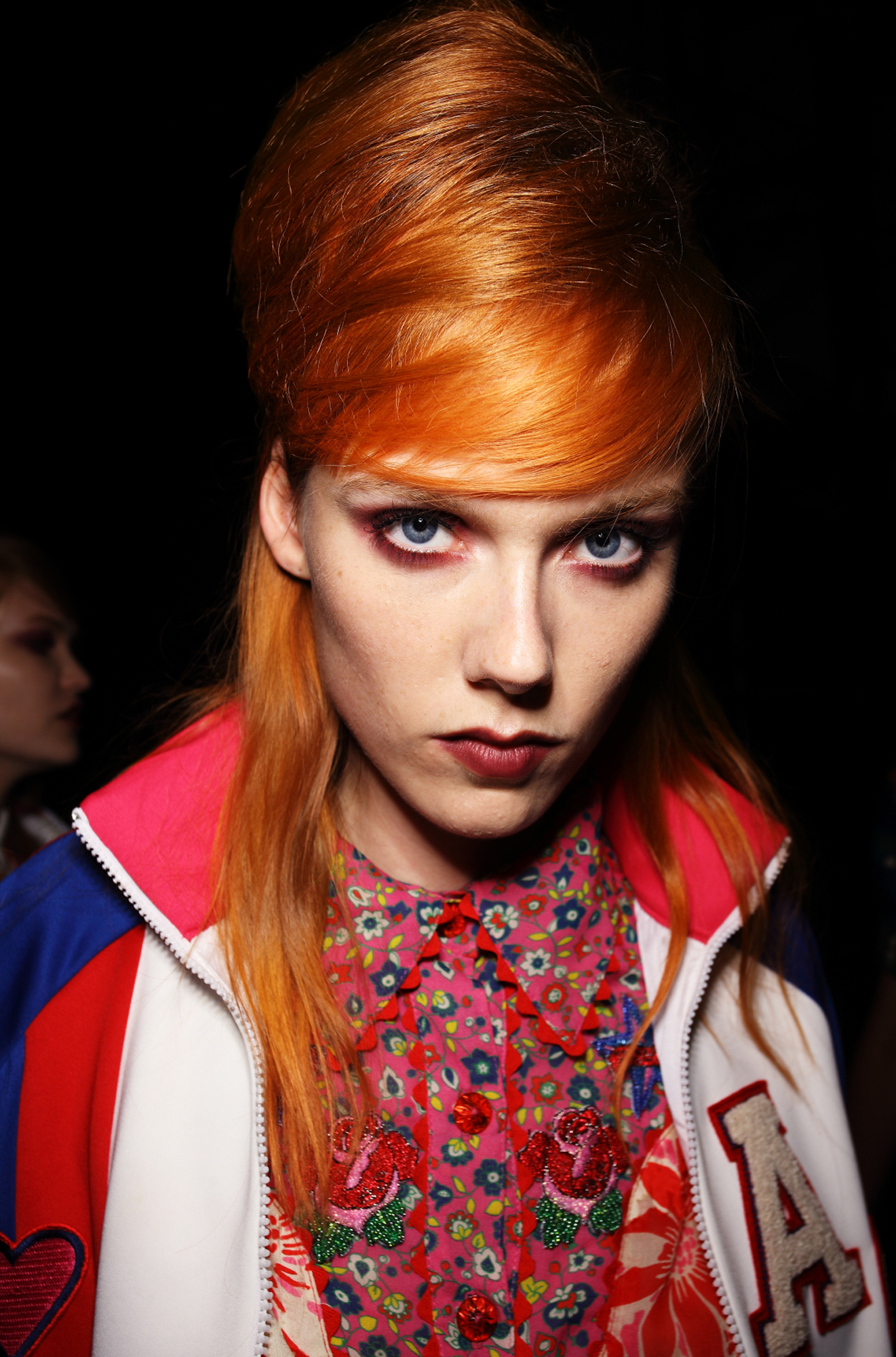 Photo: Sonny Vandevelde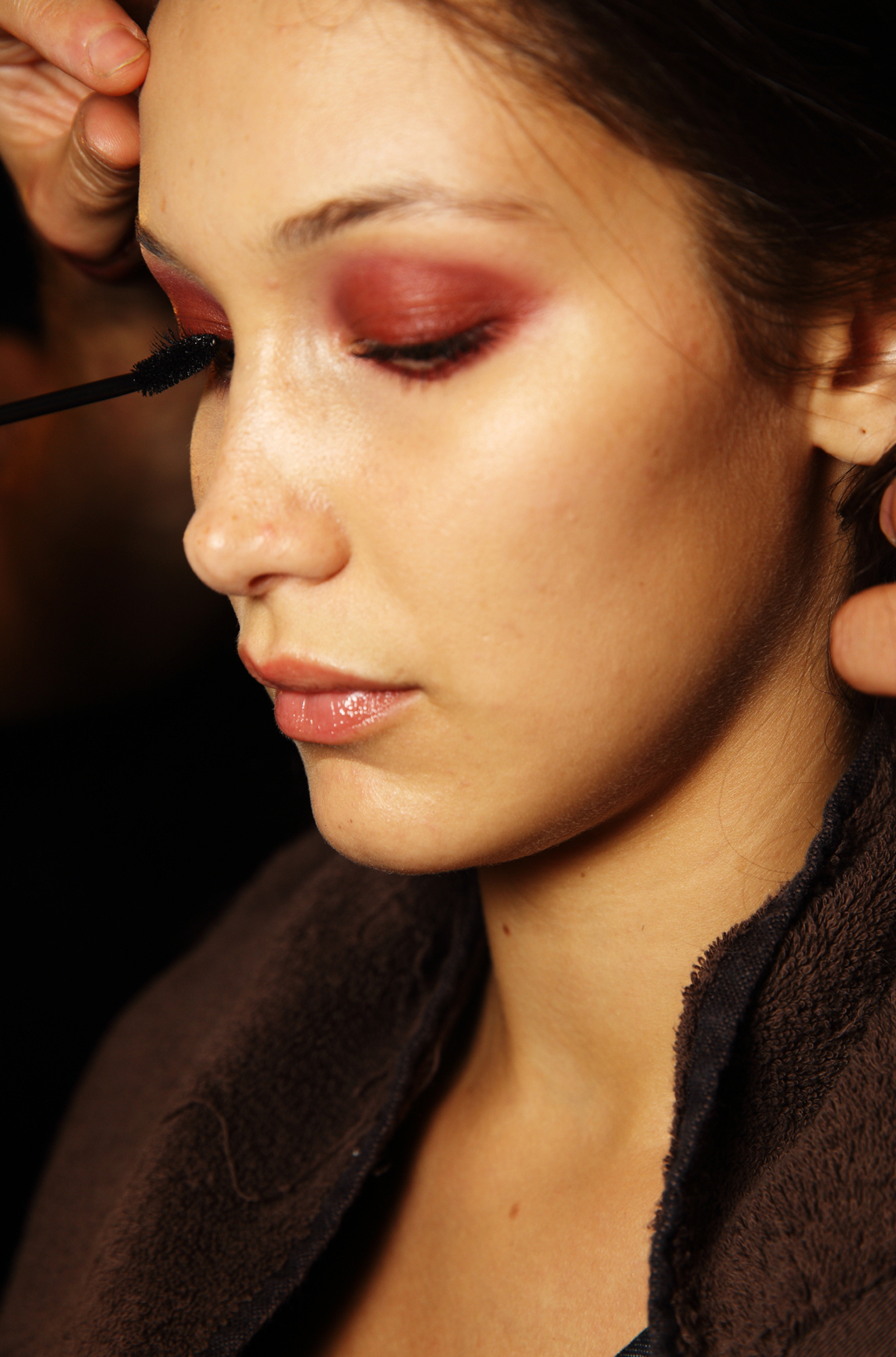 Photo: Sonny Vandevelde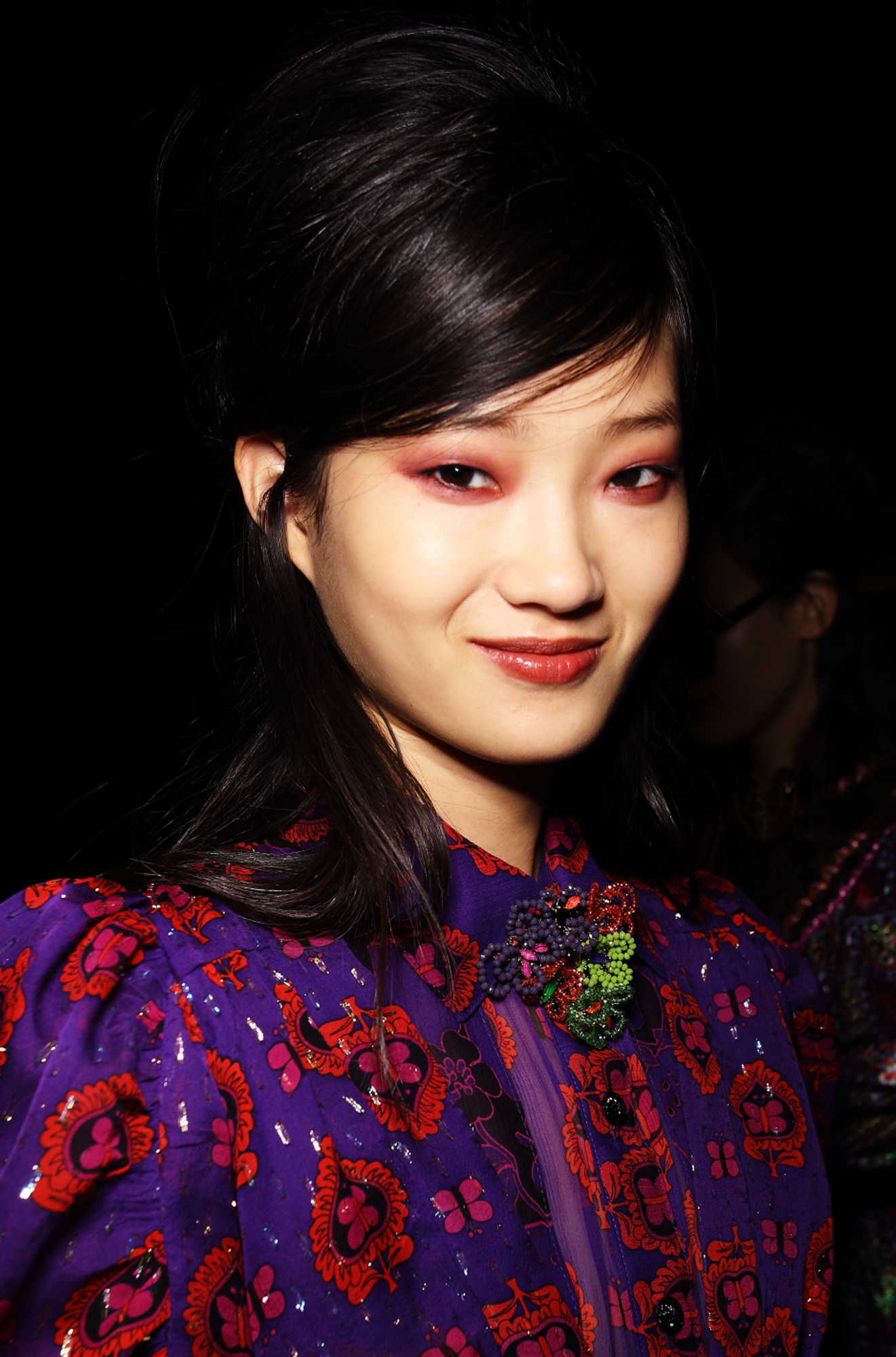 Photo: Sonny Vandevelde
0 Comment