The FU staff loves a good book—especially the glossy, oversized coffee table variety of which fashion is so fond. Here, we discuss the latest and greatest tomes that explore everything from lipstick to ponytails to existential beauty and beyond. Grab a bottle of wine (why else do you go to book club?), curl up, and dive in.
Princess Diana's cropped cut. Lady Gaga's meat hairpiece. Kate Moss' bedhead-y waves. Countless runway coifs for houses like Fendi and Chanel. (Honestly, who could forget those fur faux hawks at Fendi's Fall 2013 show?) All are the carefully crafted work of Sam McKnight, the legendary hairstylist whose storied career is celebrated in an exhibition currently on display at Somerset House in London (open for the public today) and in a book by Rizzoli aptly titled Hair by Sam McKnight.
Being on first-name basis with people like Karl Lagerfeld (who wrote the intro to the coffee table-worthy tome), photographer Patrick Demarchelier, British royalty, and supermodels was, as McKnight told me backstage this season, an "accident." His friends in Scotland owned a hip restaurant/disco/salon (quite the motley crew!) where he "tried his hand at each" discipline. The scissors obviously stuck, and he's used them to prune the strands of fashion icons like Naomi Campbell and Linda Evangelista, as well as his beloved backyard garden that he frequently spotlights on Instagram.
Now, he's finally looking back on his illustrious 40 years in the biz (beginning with his first Vogue shoot in 1977) with the book and exhibition, both of which were feted by fashion's finest last night in London. While big names like Yasmin le Bon, Arizona Muse, Stella Tennant, Lara Stone, Erin O'Connor, Dame Vivienne Westwood, Henry Holland, Nick Knight, Moss, Demarchelier and more arrived at Somerset House to toast McKnight, there was one person he was especially excited to impress: his 84-year-old "mum" from Scotland. "We've arranged for her to have a walk through so she doesn't have to deal with all the people," he said. As for the biggest lesson he's learned after all this time rubbing elbows with the elite? "To keep my mouth shut," quipped McKnight. "Not all times, but to learn that it's not all about me." Hear that kids? Now, read on and prepare to take notes.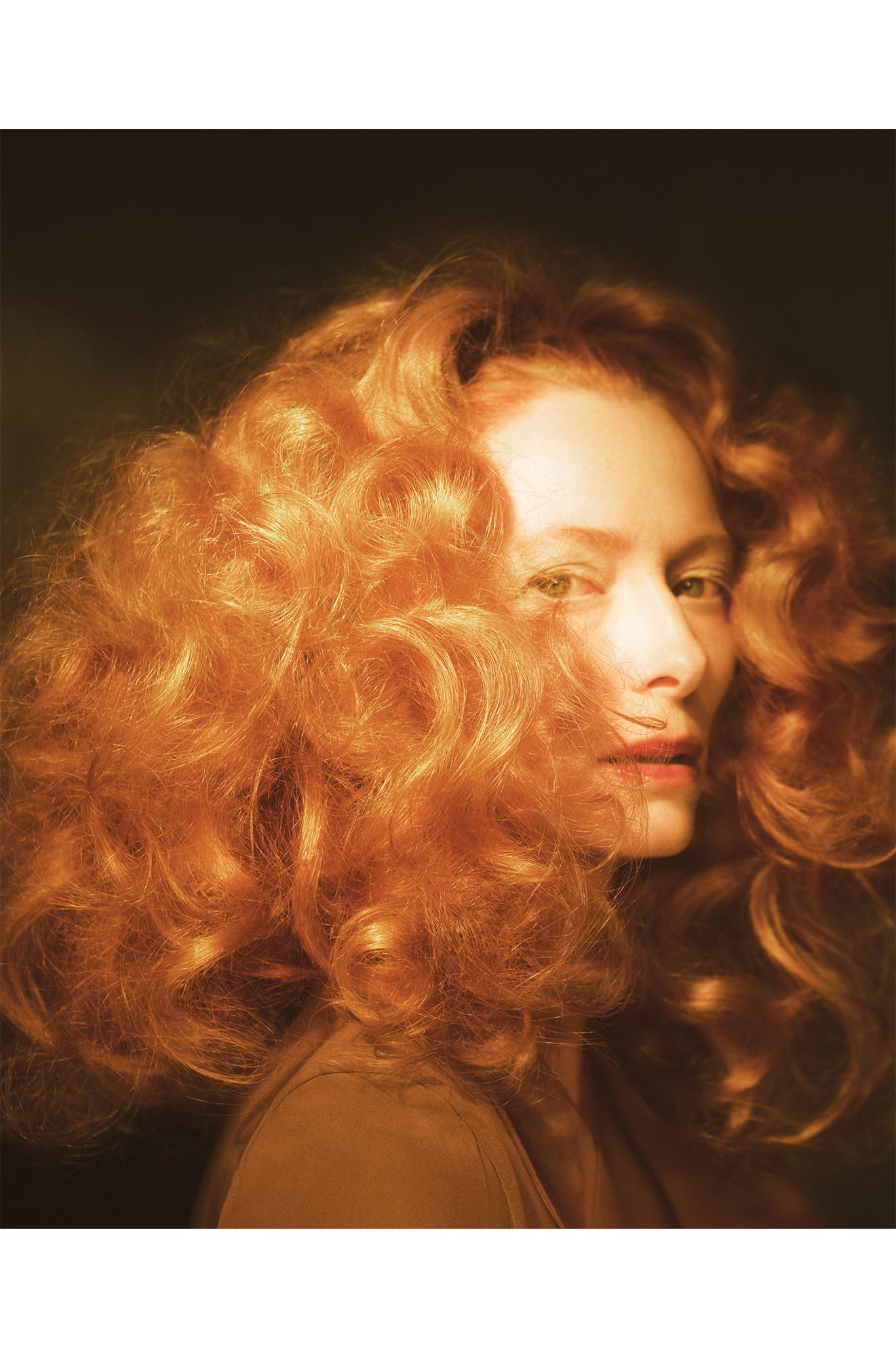 Tilda Swinton
Photo: Glen Luchford / Courtesy of Rizzoli
Amber Kallor: How did all of this—the book and the exhibition—come to be?
Sam McKnight: I'll tell you how it happened. I was so fed up carrying my paper tear sheets and magazines from the past 40 years to nearly every apartment and house I've ever lived in. I got so fed up with the last [move] that I said "I'm not doing this anymore. I need to put this on digital." I mean, I've still got the papers—I ended up keeping them. I have boxes upon boxes [of tear sheets], they up one of the bedrooms in the house I moved into. It was a fire hazard—I wouldn't get insurance if they knew it was there! So I found someone to do the archive for me and put it on digital and she happened to work for Somerset House and they approached me to do an exhibition. I had been speaking to Rizzoli about doing a book and we were kind of backwards and forwards on how it should be. But when the Somerset House thing happened I thought, "Oh, well the book should be about the 40 years of archives."
AK: Is there an image in the book or exhibition that you're especially proud of?
SM: There's so much! Karl [Lagerfeld] gave me so much to use—it's amazing. All my Princess Diana stuff with Patrick [Demarchelier] is pretty great. Kate [Moss] has a chapter of her own. I tried to pick a few pictures that haven't been overexposed because it's hard with Google now, you know? There are obviously classic and iconic images, but I tried to throw in a few things in that you won't see when you do a Google search. That's getting more and more difficult. Some of Kate [Moss] by Nick [Knight]. The cover of Kate by Nick you will find, but we used an old shot from British Vogue from 2000 with gold on the back and changed it to white.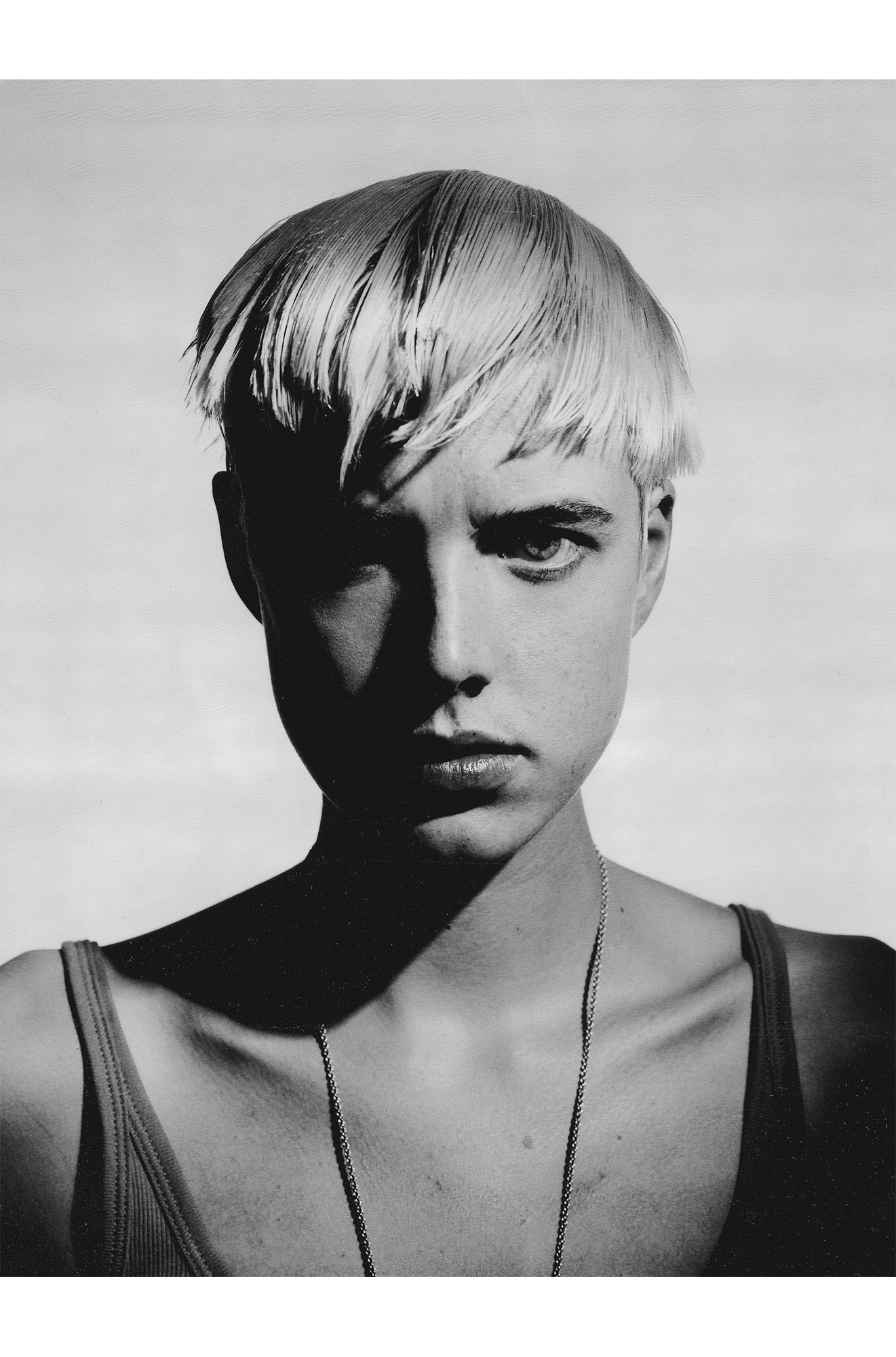 Agyness Deyn
Photo: Courtesy of Rizzoli
AK: What will you find in the exhibition that you won't find in the book?
SM: The exhibition is not an exhibition of the book. It's similar, but it's a museum really. [Somerset House] wanted to show hair in a cultural context. It shows how hair has been part of our popular culture through my hands.
AK: Is there a specific movement in hair that stems from your hands?
SM: We're not really saying that. We're showing the change from then [40 years ago] all the way to the Instagram [boom] to now.
"You can be really talented, and even for a model, you can be really gorgeous, but if it's not your time, it's not going to happen."
TWEET
AK: How has hair and the fashion world around it shifted over the years?
SM: It's much more of a free-for-all now. It's not exclusive like it used to be, which is sad. I miss that. I miss the fact that only a few people knew what I was doing. You know, the real story of backstage—that's gone now. What we're trying to show is the actual process. We're having an exhibition with wigs and some are half done so that you can see how we get there. That's not in the book!
AK: What was that first Vogue shoot in 1977 like?
SM: I was terrified. I was shooting with Eric Bowman and an English girl named Amy in the Park Lane Hotel. I was terrified, but I knew immediately that's what I wanted to do. I knew I didn't want to work in a salon. And I lasted two more years in the salon after that before moving to New York. Then I moved to New York and stayed for 18 years.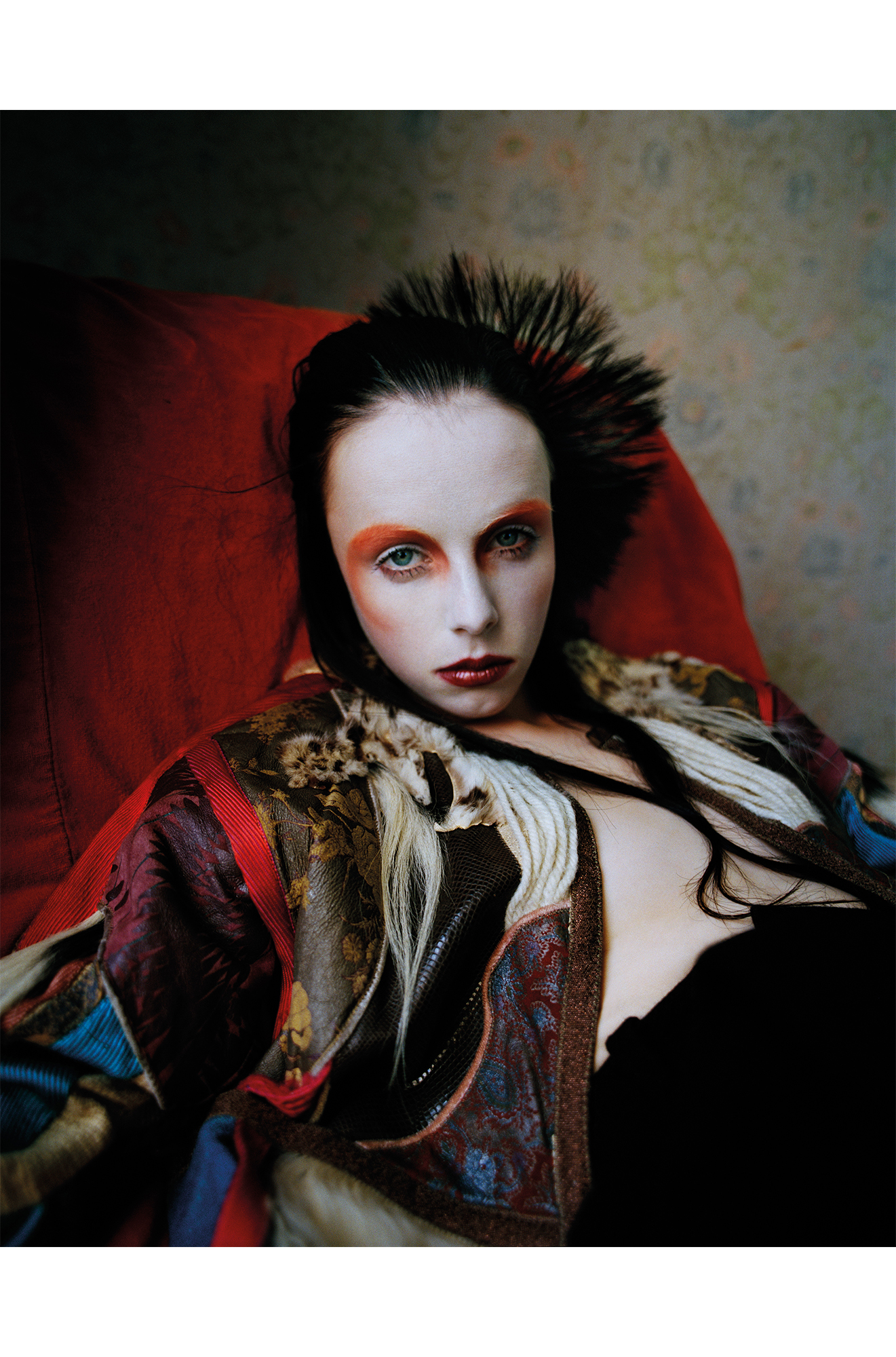 Edie Campbell
Photo: Tim Walker / Courtesy of Rizzoli
AK: Would you consider that shoot your big break?
SM: I guess it was because after that they booked me again and again.
AK: What is the biggest lesson you've learned over the past 40 years?
SM: To keep my mouth shut. Not all times, but to learn that it's not all about me. At the beginning, I thought it was all about me because you do when you're young and you bulldoze your way through. It's about keeping your mouth shut and learning when the right time to say something is. I'll tell you a big lesson in all of this too: You can be really talented, and even for a model, you can be really gorgeous, but if it's not your time, it's not going to happen. Like in everything, it's about the timing.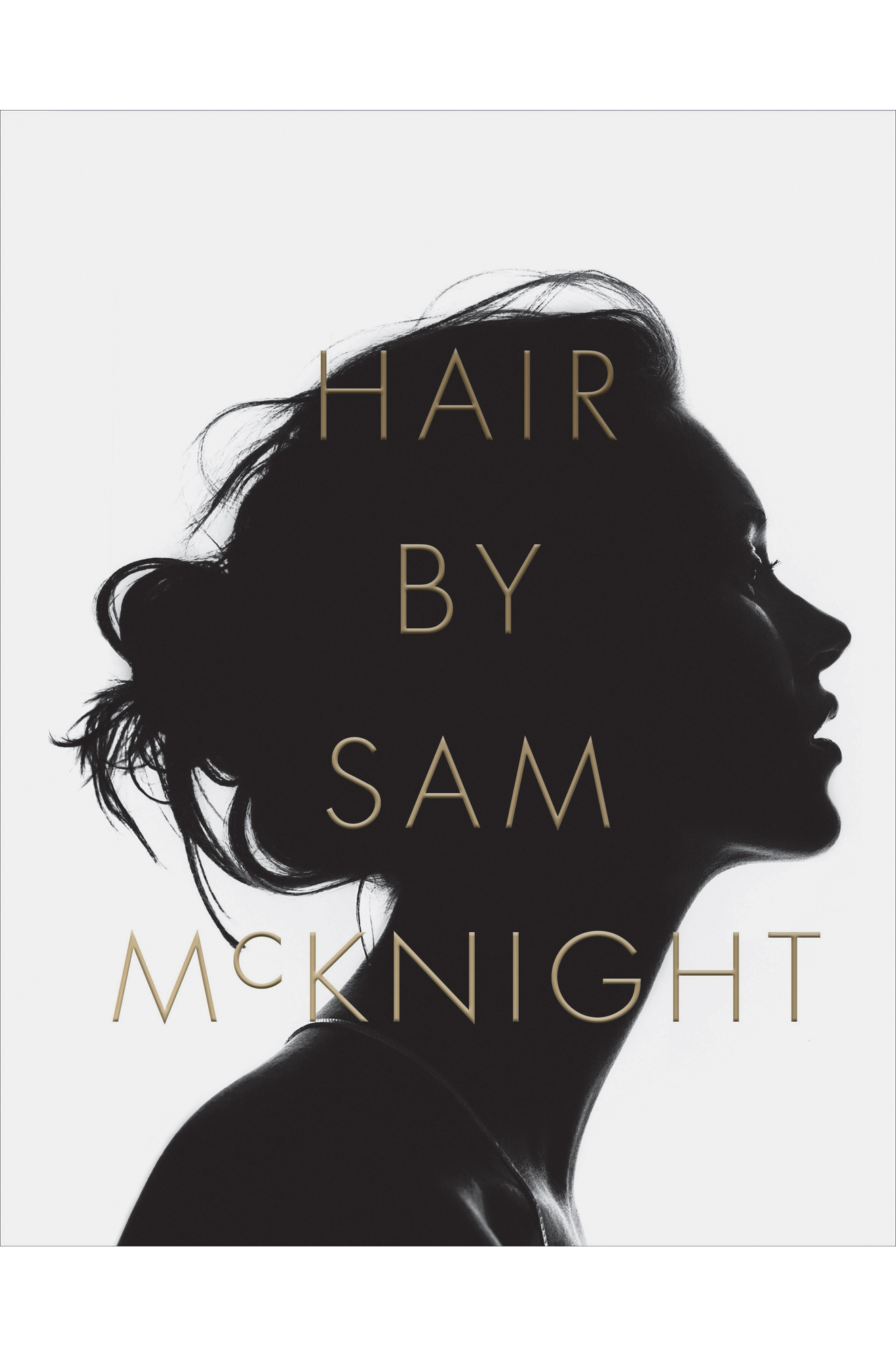 Hair by Sam McKnight, $55; Buy it now.
Photo: Courtesy of Rizzoli
0 Comment