On a sunny day in Shoreditch, I'm handed a freshly swirled stick of bubblegum-colored cotton candy from a shop window. There's nothing short of a party—or perhaps a scene better described as a circus—going on. Employees of all stripes and types are decked out in full drag and dancing to the beat. They're having fun…at the office. Far from London's stuffy business district, this isn't your average blow-out bar where women are whisked in and out, or a swanky salon where a trim costs as much as a monthly mortgage payment. You won't find an assembly line of hairdressers robotically snipping away at customers' strands. In fact, the only reason that I know what this establishment offers (aside from a sugar high) is the fact that it says "SALON" in neon pink letters above the open front door.
"My company tells people it's OK to be who you are, to sing to your own tune," said Not Another Salon founder and director Sophia Hilton, who extends the same courtesy to her in-house cast of characters. "It starts with the staff, the more comfortable and accepted they feel, the easier it is for them to feed this down to the relationship with their clients." In other words, let your freak flag fly!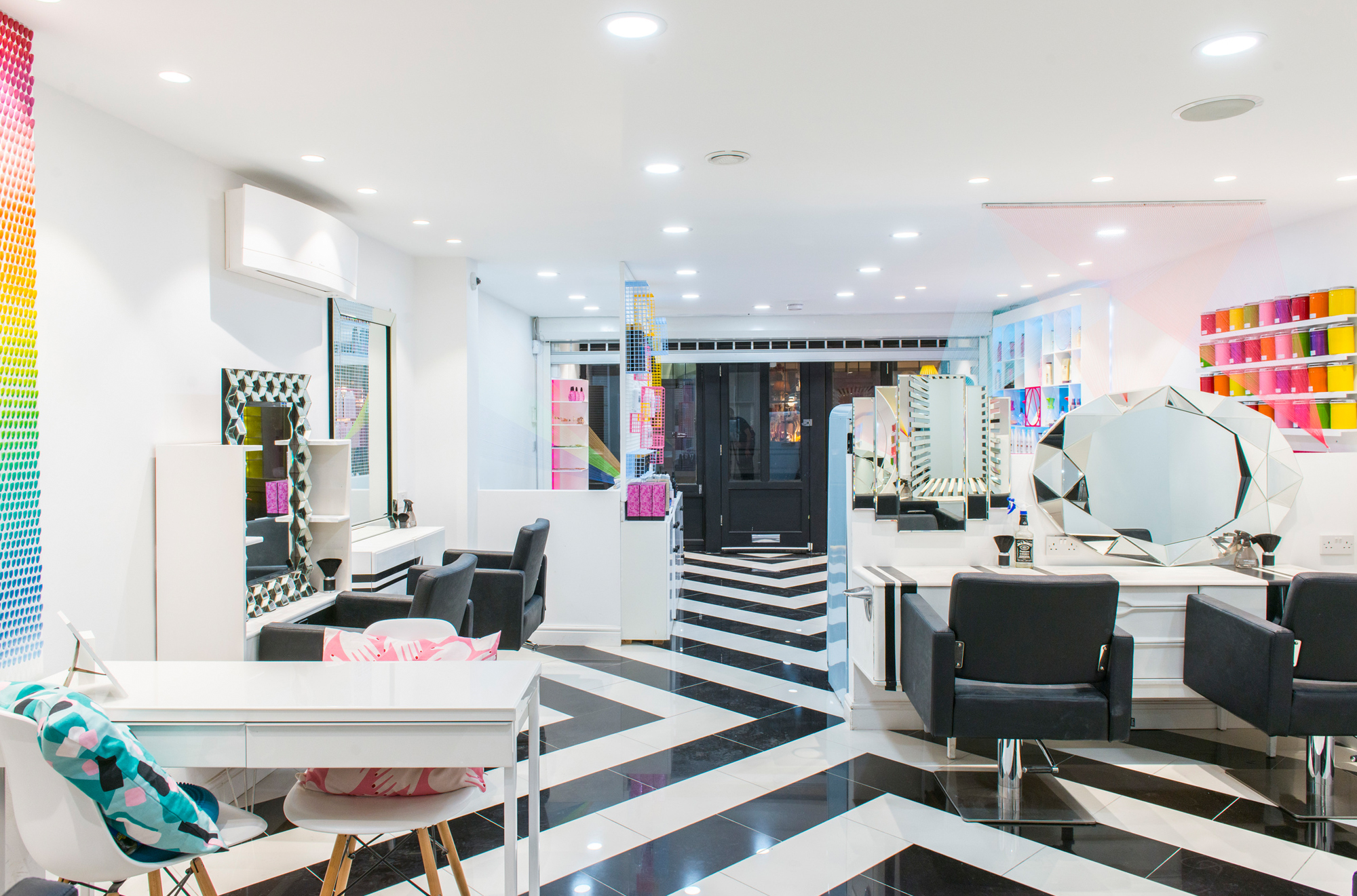 Photo: Courtesy of Not Another Salon
This "expressive" environment undoubtedly fuels creativity, as this fun house featuring a black-and-white chevron floor and a candy bar filled with kitschy hair baubles and panda-shaped eyeliners is responsible for crafting some of the most innovative and mesmerizing hair color on the market. That hidden rainbow hair that went viral? It got its start here. "Anti-grunge" color—described by Hilton as "high polish and high shine" accompanied by a "strong haircut" for "a woman of maturity who's in control"—is the salon's specialty and no shade on the spectrum (whether it be a whisper of pastel or a screaming neon) is off limits. There's even a secret room that is purposely not on social media, a concept devised by a designer who worked on Tim Burton's magical Charlie and the Chocolate Factory, where customers patiently awaiting their transformations (and color to process) can hang out undisturbed.
From punks to club kids, London is undoubtedly a city where the boundaries of beauty are routinely pushed. "I'm sick of bright colors being seen as a sign of teenage rebellion," said Hilton. "It's an outdated mindset. Non-natural colors are going to take a while to sit in the mainstream properly, but mark my word, they will." If in-demand models like Fernanda Ly and the cast at Marc Jacobs' Spring 2017 show are any indication, bright spots are steadily becoming more commonplace on the runway. Hilton says that the next big thing beyond hidden rainbow hair is the evolution of grey. "Grey to pink is the most popular, which is great news for us because pink is so much easier to get to!" With each Instagram post knitting beauty obsessives all over the globe ever closer together, I imagine it won't be long before Hilton's widened world of grey crashes onto U.S. shores. Here's hoping an American outpost of Not Another Salon—and it's inclusive and free-spirited founding principles—follows suit.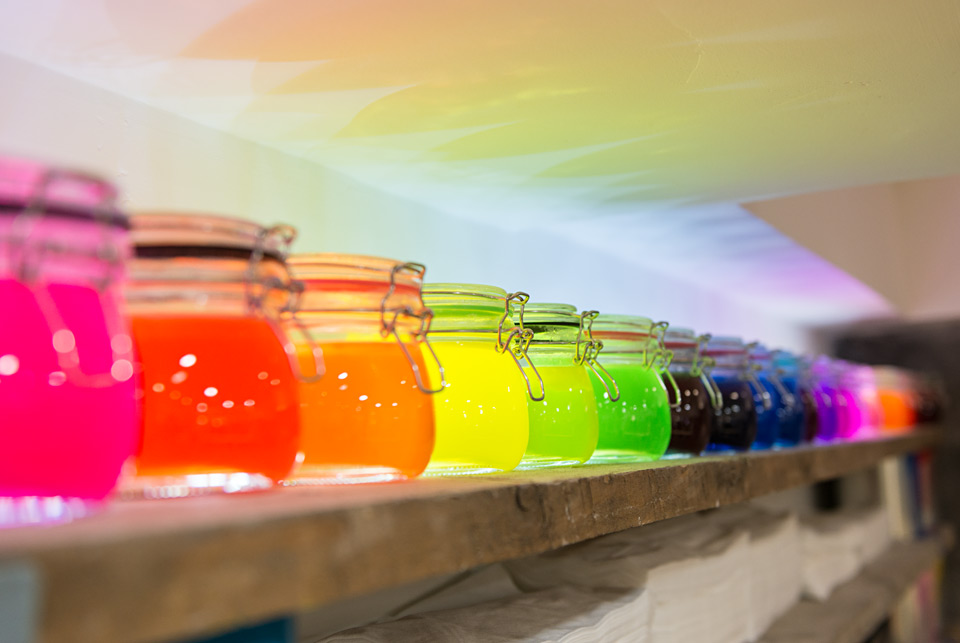 Photo: Courtesy of Not Another Salon
For many, hairdressers and colorists are confidants, people who can make you look and feel better instantly…as well as listen to your latest drama. (I always say that a haircut heals wounds faster than therapy, which is why I've never experienced length beyond my shoulders.) A salon, however, can be a place of intimidation—one where men and women feel pressured to become someone else or fit a pushy stylist's vision. With its dress-up parties (the latest being a charitable Spice Girl-themed event to raise money for women and families in Africa—Posh, Ginger, Baby, Sporty, and Scary were all in attendance) and optimistic candy colors, Not Another Salon is the definition of fun and finding your true self. And isn't that what beauty is really all about?
"In my life I've always celebrated individuality. I've always tried to encourage my friends to be comfortable in their own skin," said Hilton. "I've always seemed to be the person that people open up to about everything from their sexuality to their home problems, because I don't judge. When it came to opening a salon, I wanted to extend that ideology to a no-judgement policy salon. It's a happy safe place to be yourself." Now if only the rest of this topsy-turvy world currently divided by matters of race, religion, sexuality, gender, and politics would take note.
Not Another Salon, 188 Brick Lane, Shoreditch London, E1 6SA; notanothersalon.com
Stop by the salon for Not Another Fashion Week, where Hilton and her employees will stomp the chevron floor in ensembles made from salon equipment. "It's just a bit of fun really," said the founder. I have no doubt that this performance will take LFW to the next level.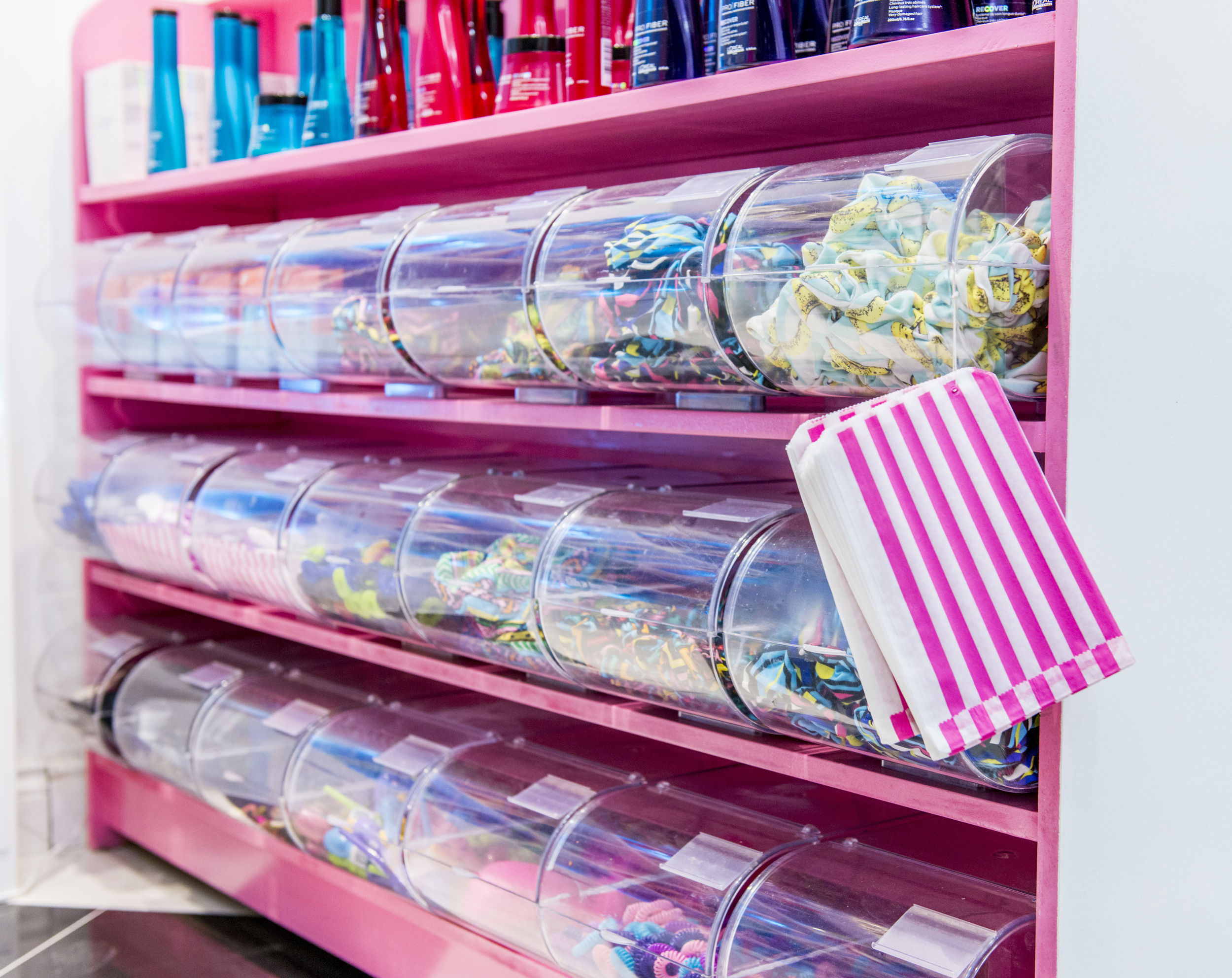 Photo: Courtesy of Not Another Salon
0 Comment