By now, you've watched enough YouTube tutorials to know how to properly highlight, bake, and strobe. Even the reigning queen of contouring, Kim Kardashian-West, agrees the heavy-handed beauty concept has run its course. (But let's be honest, the fashion world called it quits on this trend long ago). Next up is draping—a technique initially developed by celebrity makeup artist Way Bandy in the 80s that concentrates color high on the face. Instead of frosting cheekbones with shimmer and swirling blush across your apples, create a C-shape that frames the area from above your brow to temple to just below the outer corner of your eye.

"It's a great lift," said makeup maestro Tom Pecheux today at Marni, where he swathed the C-spot with MAC's Transformer Pinwheel before intensifying the shine with Moon Rock Eyeshadow from the Solar Glow palette and Eye Gloss in Clear As Glass. "You just have to be careful when you get older to bring the highlighter [around your crow's feet]—that, or you have to do your Victoria Beckham face and not smile!" Previously, the pro applied bold, uninhibited strokes of color (MAC Paint Sticks and a MAC 164 Curved Sculpting Brush) at Max Mara and "a splash of liquid gold" (a blend of MAC Pigment in Gold and Mixing Medium) backstage at Brandon Maxwell. "It's not just gold sitting on the face, it looks like the girls are sweating gold," he explained as he buffed a sheer layer of foundation over top of the ultra-shiny metallic to make it appear as if it was emanating from beneath the surface of the skin.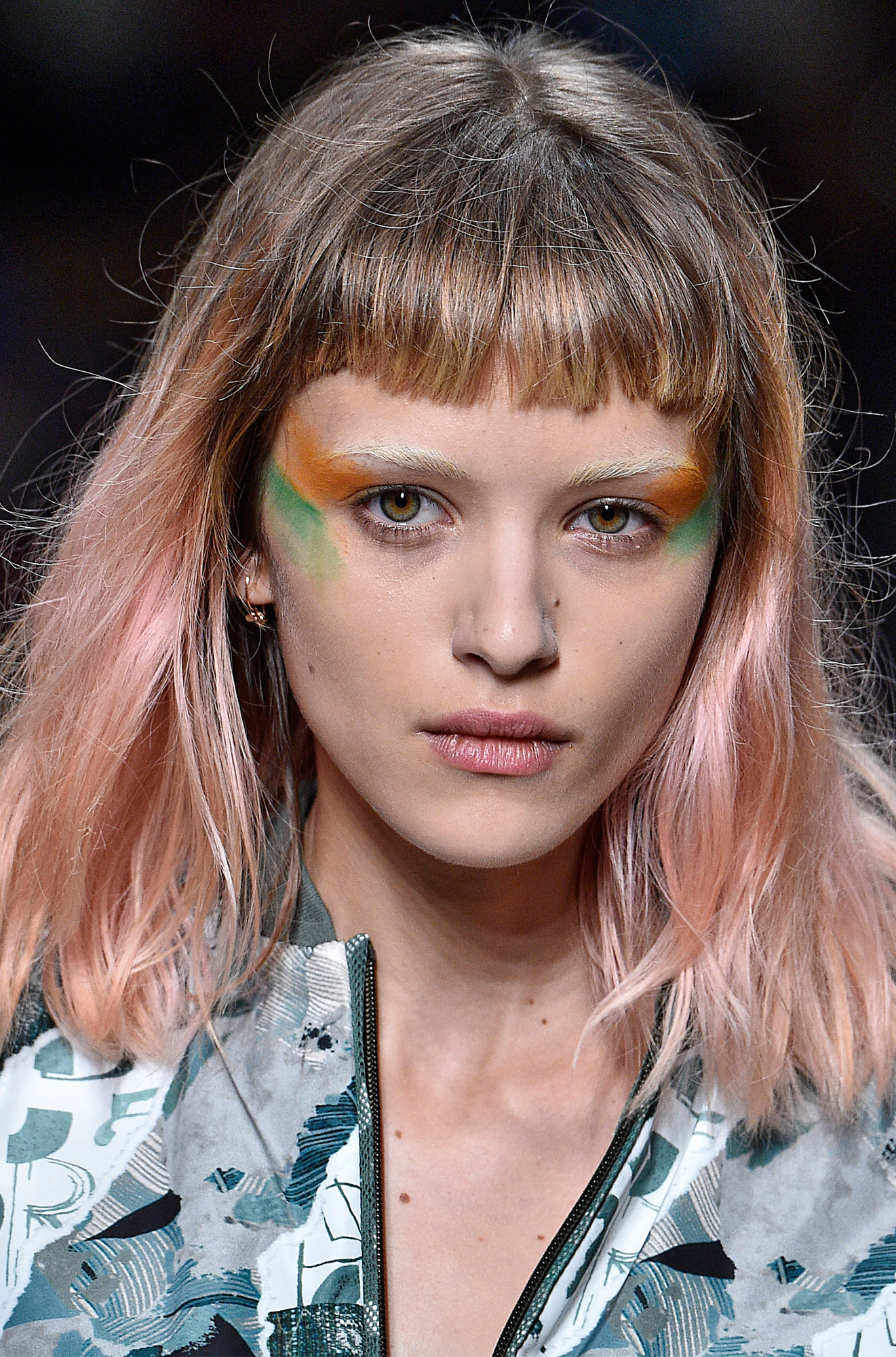 Max Mara; Photo: firstVIEW
Face painter James Kaliardos echoed Pecheux's sentiments: At Rodarte, he dusted opalescent shadow (one half of NARS forthcoming Duo Eyeshadow in Thessalonique) on the previously untapped area, while at Rosie Assoulin he reached for a more vivid tangerine before coating the color with a shimmery face gel and flower petals. Makeup artist Emi Kaneko used MAC Casual Color in For Your Amusement high on cheekbones at Adam Selman to lend models' complexions an 80s flush that still felt "fresh." Leaving the apples of your cheeks bare and focusing bright hues like pink and orange on this uncharted territory detracts from any redness that occurs closer to the center of your face, added Kaliardos.
Whether you opt for blush, highlighter, or full-on color, the directive for Spring 2017 is to take it up a notch for an instant boost sans surgery.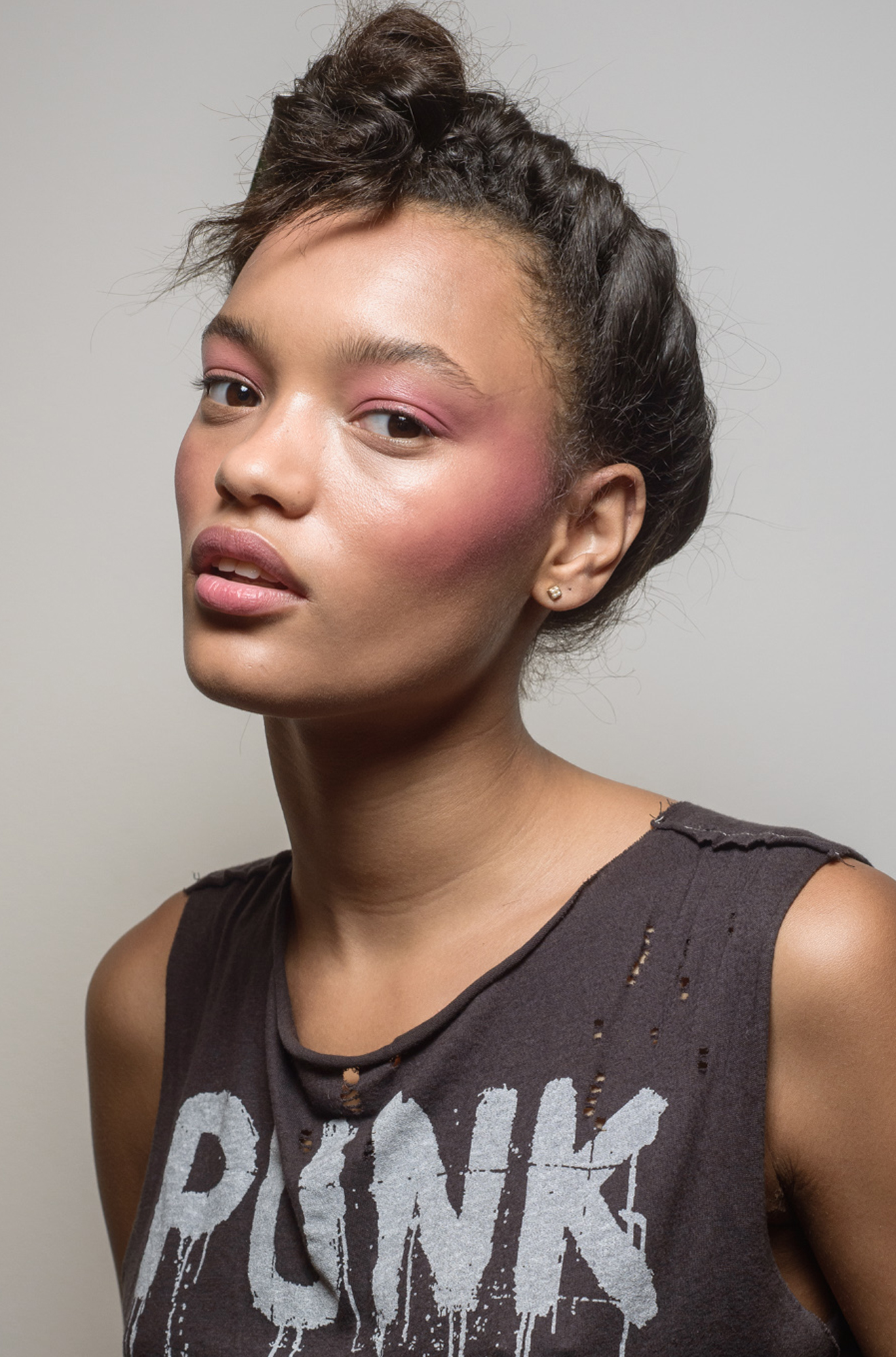 Adam Selman; Photo: Paul Terrie
0 Comment