Entering Christophe Robin's new salon on Rue Bachaumont is like wandering into the famed colorist's boudoir—it's warm, inviting, and chic, chic, chic. Poodle statues and a penis-shaped watering can mingle with photos of Catherine Deneuve (a devoted Robin follower) and flickering Taha'a candles (out November) that smell like a Tahitian vacation via a delicate blend of ylang-ylang, tiaré flower, vanilla, and frangipani. VIPs can even color their hair in one of two private cabins cordoned off from the main floor. After running a three-story "factory" in the sixth arrondissement of Paris, the pro scaled back to an ultra-exclusive, two-bedroom suite at Le Meurice for many years. It was only recently that Robin decided it was finally time to leave the five-star nest and start fresh in a Tony Duquette-inspired space with paint colors picked out by none other than John Galliano. While his realtor had reservations about setting up shop in the heart of Quartier Montorgueil (fearing it might not be luxurious enough for his A-list clientele), the pro knew immediately that this quaint, quiet street (also home to Nose, a fragrance boutique) was it: "I saw the Paris I loved when I arrived," said Robin. "Cool girls walking in high heels or sitting on the terrace having a coffee and a cigarette."
Upon entering the salon, customers are greeted by oversized clam shell-shaped sink where your head essentially becomes a pearl as your hair is washed with Robin's namesake range—for free. Like beauty counters that offer complimentary makeup services, passerby can pop in anytime to receive a 20-minute treatment and a product "prescription." While it seems rather ironic to open a shampoo bar in a city where women notoriously don't wash their hair, Robin said that when French girls finally do lather up, they take the time to do it right. And the results—that seemingly effortless, laissez-faire texture nearly every Parisian appears to unfairly possess—speak for themselves. Here, how come clean like they do in the City of Light—no passport required.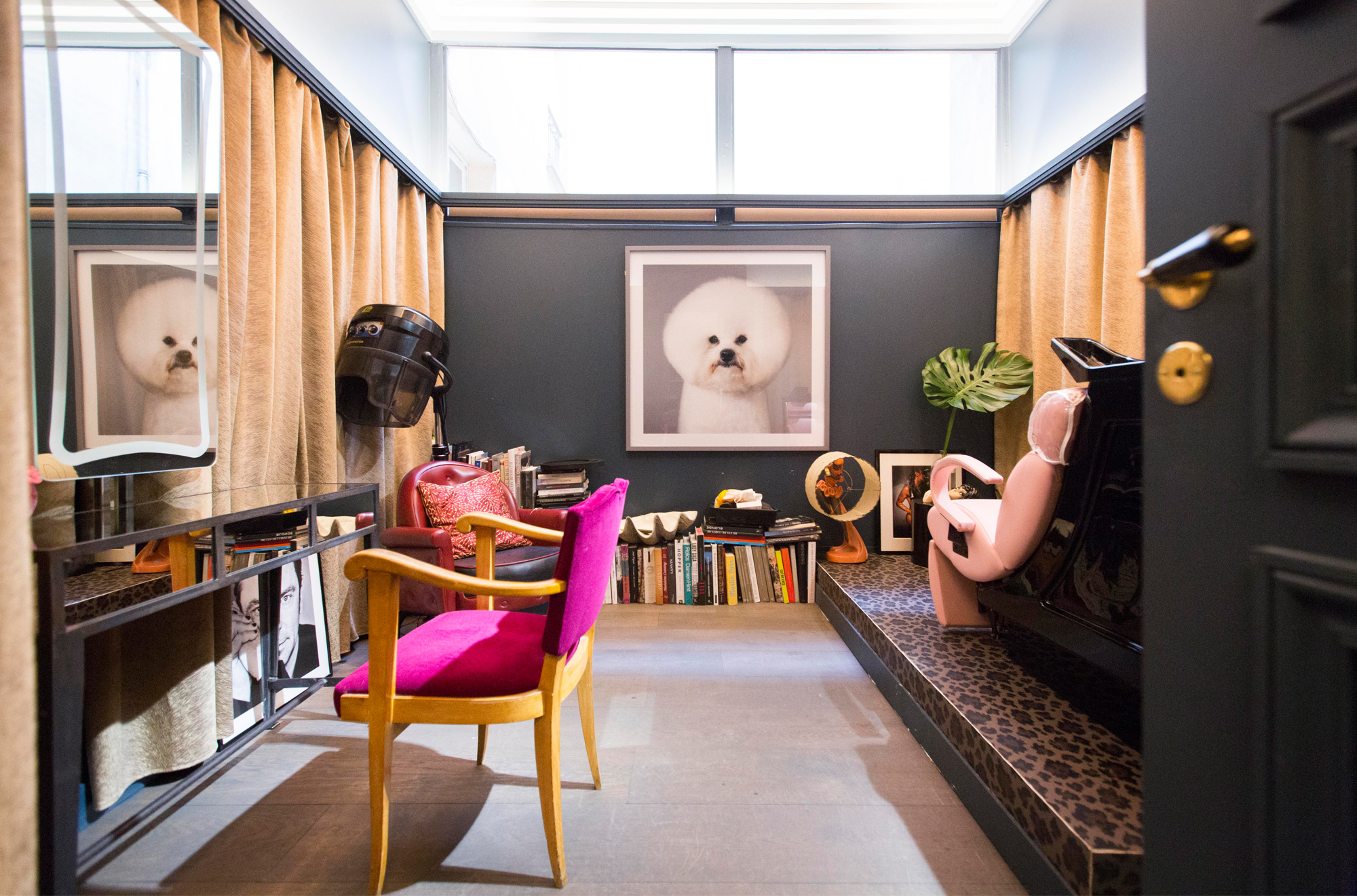 A private cabin at the salon; Photo: Courtesy of Christophe Robin
Step 1: Before you even step in the shower, apply a pre-shampoo treatment (like Robin's Moisturizing Hair Oil with Lavender), comb it through strands with a wooden brush, and allow the formula to penetrate for at least an hour. This is especially important if you have dry or color-treated hair, said the pro, who advises clients like Deneuve and Eva Green to wear the oil to bed or put it on before they hit the gym. "It helps prevent breakage, restores the lipidic film, and brings back shine," he added.
Step 2: Avoid shampoos loaded with harsh sulfates and silicones (which can coat your strands and scalp) and reach for a cleansing cream, like Robin's cult-favorite Cleansing Mask with Lemon. If you have dandruff or are prone to oily roots, try the new Purifying Shampoo laced with jujube bark extract, or mix a dollop of his exfoliating sea salt scrub with your cleansing cream. Then, add a bit of water to emulsify and massage the soap into your scalp to encourage blood circulation and relieve any tension. (Bonus points if you can do this with your hair flipped forward, which allows you to focus your efforts on the nape of your neck.) Continue to add water, emulsify, and massage until the shampoo is entirely rinsed out.
Step 3: Apply a conditioning mask—focusing on dry ends and avoiding your scalp. Let it sit for between 20 and 30 minutes, then "rinse like crazy," implored Robin. "You can never rinse enough!"
While the process is undoubtedly lengthy, nothing good ever came easy. Plus, you only have to shampoo, at max, three times a week. (Most French women, revealed Robin, only wash once a week. I confirmed this fact with a born-and-bred Parisian, who went a whopping 16 days without shampooing at the time of our conversation.) "Things are going so fucking fast now—why not take a little time for yourself?" said Robin. And what better place to hide from the world (and pretend your strolling down the streets of Paris) than in your bathtub?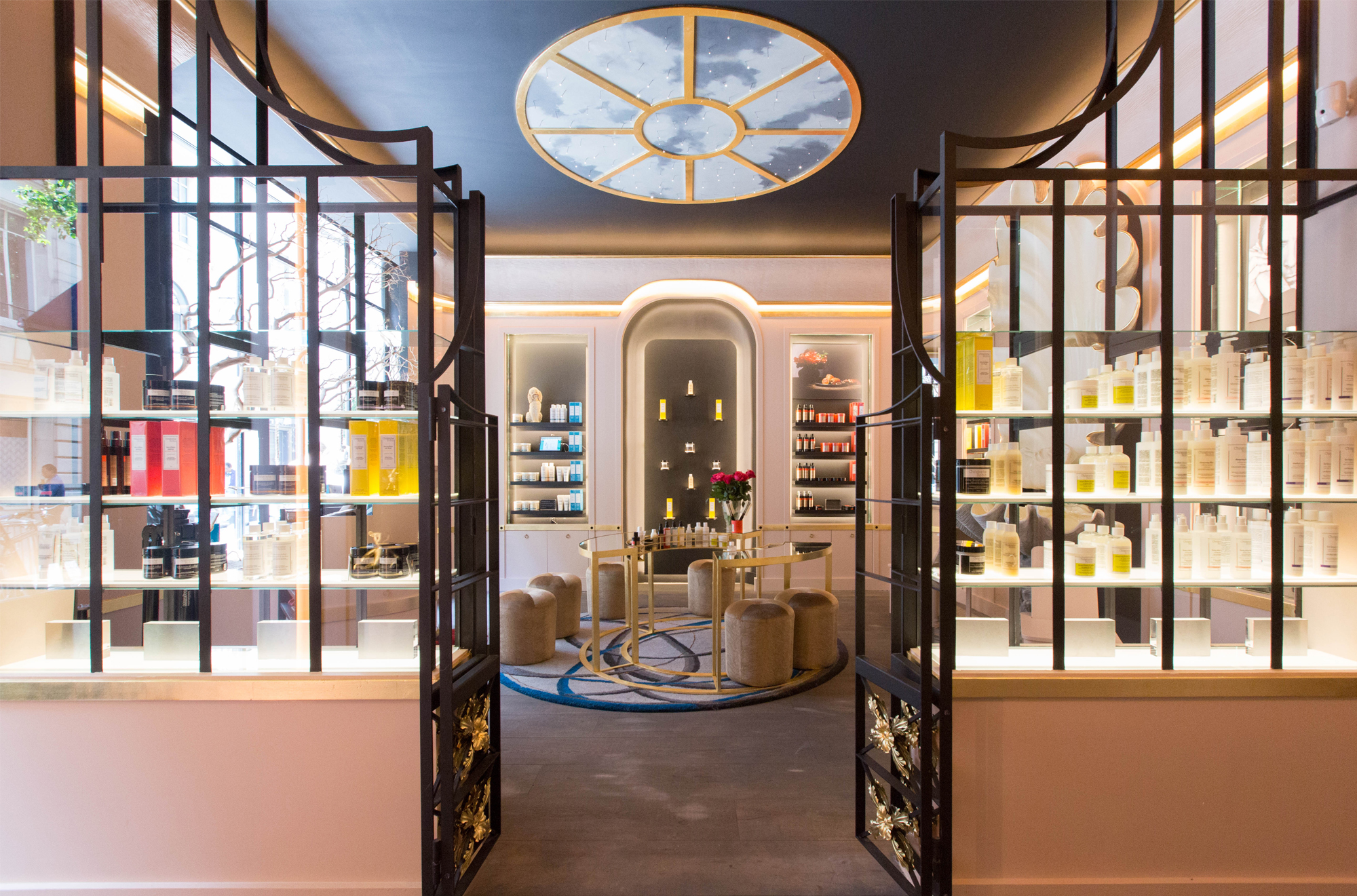 0 Comment