If you're the type to bury your nose in a book, may we suggest famed perfumer Jo Malone's new memoir, Jo Malone: My Story. Not only is it a quality read that touches on Malone's rise from government-subsidized housing to the top of the beauty world, as well as personal highs and lows, but the tome boasts a page scented with Pomelo, a fragrance from her new eponymous brand, Jo Loves. "You couldn't read the book without smelling something, could you?" said Malone. "It is my story." And it's true—scent is an intrinsic part of Malone's rather extraordinary life. (Plus, the perfumed page makes your morning or evening commute smell a hell of a lot better by masking the many mysterious scents wafting around the New York City subway system.)

But things haven't always come up roses for this fearless entrepreneur, who started her career in skincare under Madame Lubatti (a grande dame of good skin in Britain) and eventually acquired a roster of A-list celebs, supermodels, and royalty. In fact, if there was ever anyone who ever epitomized Drake's "Started From The Bottom" anthem, it's her. Born without a silver spoon in her mouth, Malone overcame poverty and dyslexia by simply doing what she's naturally good at: sniffing out best-selling scents and going with her gut. "Allow your creativity and who you are to become the things that exceed everyone's expectations. I've done that always. I've sat on boards with all men who've made the decision to go in one direction and I've decided to go in the other," she said. "If you ask for my opinion, I'm going to tell you the truth. I'm going to tell you what I think. I've never been somebody that follows the crowd. If I agree with the crowd, I'll follow it. But if I don't, I'll go my own direction. And sometimes it's a very lonely place."
Another attribute Malone abides by and preaches to anyone attempting to ascend the economic ladder is resilience, a concept she conveyed in her recent commencement address to graduates of Glasgow Caledonian University (an institution that awarded her with an honorary professorship last month). After selling her namesake brand to Estée Lauder in 1999, she didn't rest her laurels on a private island somewhere. Instead of opting for the life of a lady who lunches, she decided to "evolve" and "build again" from the ground up with Jo Loves. The brand posed an entirely new challenge that was not without the occasional bump (like making a misstep with harsh red-and-black packaging in an attempt to break away from her first brand's signature streamlined black-and-cream aesthetic). And similar to how Malone doesn't easily concede in the business sphere, she doesn't give up on herself outside of the office either. She battled breast cancer at age 37 and won, but did lose her sense of smell during treatment, a calling card that did finally return. "Every time I create a fragrance, it's as though it's my last," she said. "And every time I pick it up and I do it and it comes back again, it's a gift."
As for what's up next for the fragrance maverick herself: a mere "paradigm shift," she said of an innovation bowing in January. NBD. "I think I've created something that will cause people to do something in a very different fashion." We'll be waiting with baited breath. In the meantime, we asked Malone—Fashion Unfiltered's badass (beauty) bitch of the week—for her best business advice so you can shatter the glass ceiling like a boss.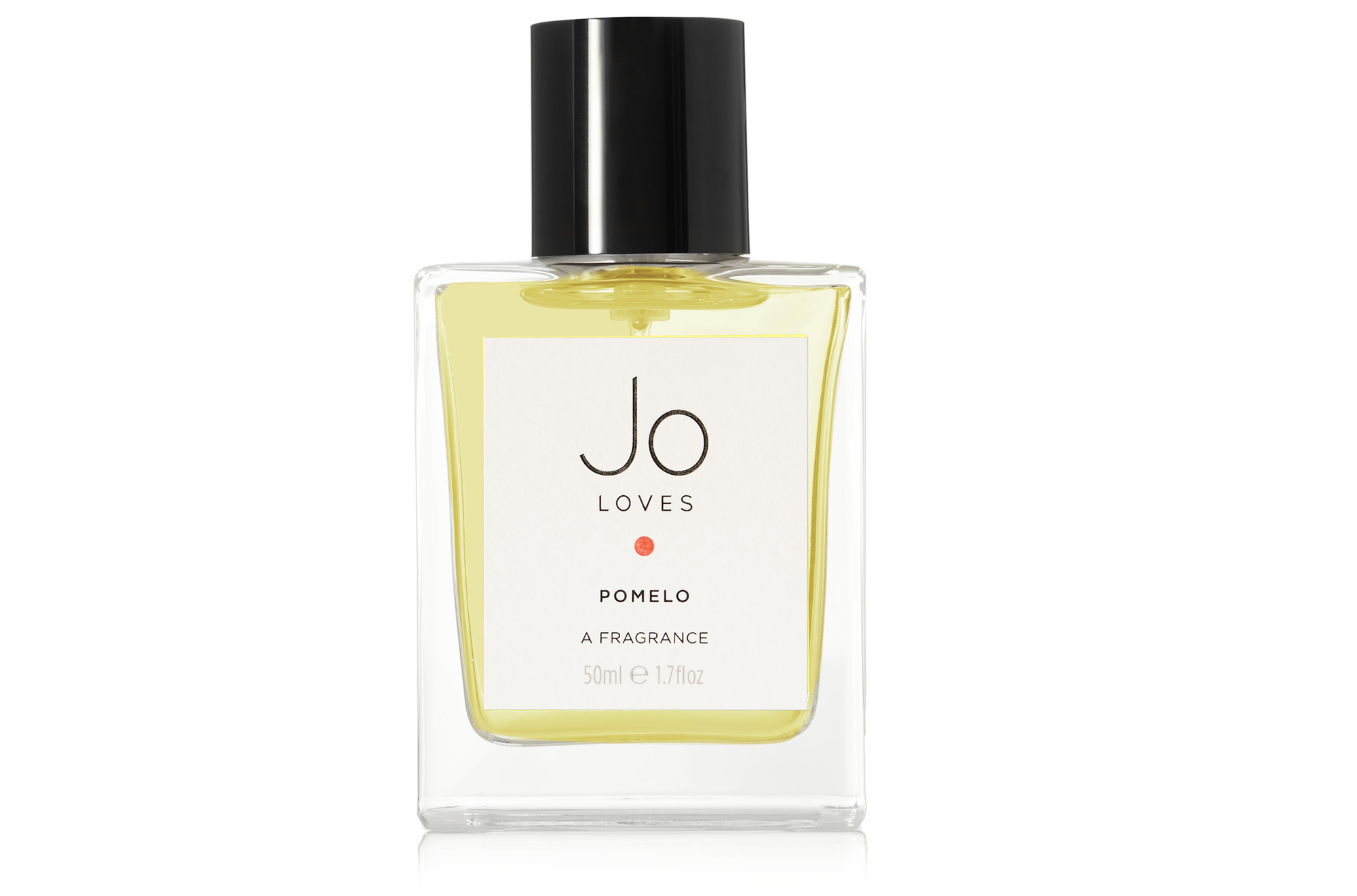 Photo: Courtesy of Net-a-Porter
Commandment #1: "Be true to yourself."
"I think with running a business, you've got to do what you're good at. That's the biggest lesson. For me, I'm much more creative. I'm not left-brain, I'm right-brain, and the minute I try to be something I'm not, I end up being unhappy. Make sure you understand that plan A always works—it's just how you get there that changes from moment to moment. And that's not because your strategy is wrong, it's just life and you have to learn how to get over the humps and under the tunnels and all of those things. But I've learned lots and lots of lessons: Be true to yourself, don't try and be someone you're not. Don't try to be what other people want you to be—be who you really are and people will see that integrity and that authenticity.
Commandment #2: "Be big enough to understand that you don't have all the answers."

"I will always put my hand up if I'm wrong and say I wasn't right. But I have very strong beliefs and because [Jo Loves] is me, what I think really does count. It's not just about a physical product, but it's about how I see life, how I view life, how I interpret things, and how I use my creativity. It's really important that things are really spot on for me. But sometimes I'm really wrong and you have to be big enough to understand that you don't have all the answers. Sometimes, somebody will come in and you think, 'You know, I hear that, I respect that, and I'm going to think about things differently.' Never think that just because someone has founded a brand and done it a first and second time that they have all the answers, because they don't."
Commandment #3: "When you know something's wrong, fix it."
"Things that you don't get right are not necessarily huge mistakes, but the worst thing in the world was if I continued to do the same thing. [Albert] Einstein said, 'Why do people do the same thing over and over again and expect different results? It's the definition of insanity.' When you know something's wrong, fix it…Getting the packaging wrong [for Jo Loves] was quite a big thing, but at the time, when I was opening in Selfridges, my gut told me it wasn't right. But what did I do? Did I pack everything in and start again? Of course not. You have to keep moving and I knew eventually I'd get it right. If I'd felt that the stuff in the bottle—the fragrance—was wrong I was really in trouble, but I knew it wasn't. I knew that was right. It was just the visual bit that I got [wrong]. I was trying so hard not to be Jo Malone. That's why I got it wrong. I was trying to pull in such a different direction so that there was this big difference. And that in and of itself was a really big lesson for me. I can't be different for the sake of being different. I've got to be different because that's who I am, not because I'm trying to pull away from something."
Commandment #4: When something doesn't feel right, it normally isn't."
"I'm a big gut listener. And when something doesn't feel right to me, it normally isn't. And when I go along just to make everybody else happy, that's when I make my big mistakes. In a business meeting, if I don't feel a synergy, I won't do a deal. Even if the deal on paper is perfect, I wouldn't do it…Sometimes I'm wrong in that and I have to pay the consequences, but I would say 98 percent of the time my gut is [right]. And the more you use that—some people call it instinct—the more you use that instinct, the more you rely on it. And if it's wrong, it's wrong, but I'd rather be wrong a couple of times and right most of the time than the other way around. Normally, I know within the first three to four minutes [if something is right or not]."
Commandment #5: "Don't be frightened of people who can do things better than you."
"Sometimes when you create something and you have success in a moment in time, you think that you can stay in that moment in time, and you can't. The world is moving too fast and too quickly. Even I can't repeat something I did 25 years ago because the world is so, so different. Allow your teams to evolve. Don't be frightened of people who can do things better than you. You often see this in businesses where the CEO or chairman doesn't want anyone to run past them. And often you'll see those businesses come to a shuddering halt, or they go backwards in time. Evolution can sometimes be a painful thing, but it can be a really freeing thing as well. Allow your teams to evolve your product. Be challenged by what you see in front of you, make it better, and never settle for second best. Enjoy the moment, but always make sure that you're pushing and making the service better."
Commandment #6: Evolve but never lose your signature.
"I've evolved. I've moved on. I'm bolder and more creative. I did a fragrance called Smoked Plum and Leather and it's so gutsy and bold. I would have never had the courage to do anything like that ten years ago. I've changed as a person. I see and interpret life differently. I'm like any musician or artist. From Picasso to Monet, you'll see that they've evolved with their art ten years down the line. You can still see it's the same artist, but their work is different. Just like all artists have eras where they have their dramatic moment, fragrance, at least for me, is no different. It's exactly the same. But I'm still Jo and you'll still see the heartbeat and life of the brand and the things that I've done because that's my signature."
Commandment #7: "Be patient."
"I get a lot of letters saying, 'I wonder whether you could invest in me.' And the answer is no, I'm going to invest in my own business. You need to go and figure out how you're going to do it. And they often say, 'Oh, well this is the greatest idea.' But you know what? If it's a really great idea, you'll be able to fund yourself because it's such a great product. Sometimes people think funding is the answer. It isn't. You've got to get your foundation right. You've got to get your basic business together. When people take money early on, they have to sell more equity. And then they get further on down the line and they think: Why did I sell 40 percent for $20,000? Get yourself as far down the line as you possibly can owning 100 percent of your business, because it's the equity in your business that's worth something. Some people do have to take on a partner, but make sure you have a voice in your own business and your own product, otherwise you sell all your equity and you end up working for somebody else. I don't think it's wrong to take on money and sell at some point. I will probably do a deal with Jo Loves, by the way. But I know exactly what I'm looking for. You have to do it at the right time and you have to do it when it's right for you. Sometimes the right time is not in the next year, or five years, or even ten years, so you have to be patient. For me, I look for a company that can distribute, a company with finance, and a company with heart—passion for who you are and what you do. And your three will be different. But make sure you tick all those boxes, not just one of them for the money."
Commandment #8: "Do you want you love, but do it with brilliance."
The biggest lesson Malone learned from Madame Lubatti: "Do what you love, but do it with brilliance. And remember, the world looks at you for doing one thing brilliantly and that's all they have to see. They don't have to see all the other times that you didn't [do something brilliantly]. But when you go out into the world and you deliver a product, you make sure that it's the most brilliant product and I've stuck to that."
Commandment #9: Abide by Jo Malone's entrepreneurial Holy Trinity.
"There are three elements I believe are vital [to success]. The first is a passion for your product—if you're not in love with what you're doing, no one else will be in love with it. Don't try to con yourself or con anybody else because they'll see all the way through you. You have to really love what you do. Second: Don't be frightened of tough times. There are times when they'll throw something at you and you have to think about it differently. That's not a thing you should run away from. That resilience builds business muscle. And always walk by the side of creativity. Really respect it, nurture it. Nurture the world in which it lives because creativity will be your future. You might not go and create the next invention that changes the world, but you might think of a different way of bookkeeping or being of service, or doing something differently. Respect that, because creativity is often the mirror you look in and see your own imagination and your own future."
Commandment #10: Fall in love with success—not money.
"I love success. I'm not in love with money, but I love making money. I'm totally in love with business and I'm hopelessly in love with fragrance. Those are the things that motivate me every single day. I don't think money makes you a better person, or a wiser person, I think it just gives you choice. That's all it does. And it gave me the power to choose where the next decade or two decades were going to be. I could either sit there, have lunch with girlfriends, and do charity work. Or I had the power to choose to build again, and I chose to build again. I don't regret that decision for a second. And what keeps me motivated? I suppose the love of life. I really love life and I really love the things that I do and that keeps me focused. Not every day is perfect, and I'm certainly not a perfect person, but it's that challenge of continuing to build and create something. I want to change the world again."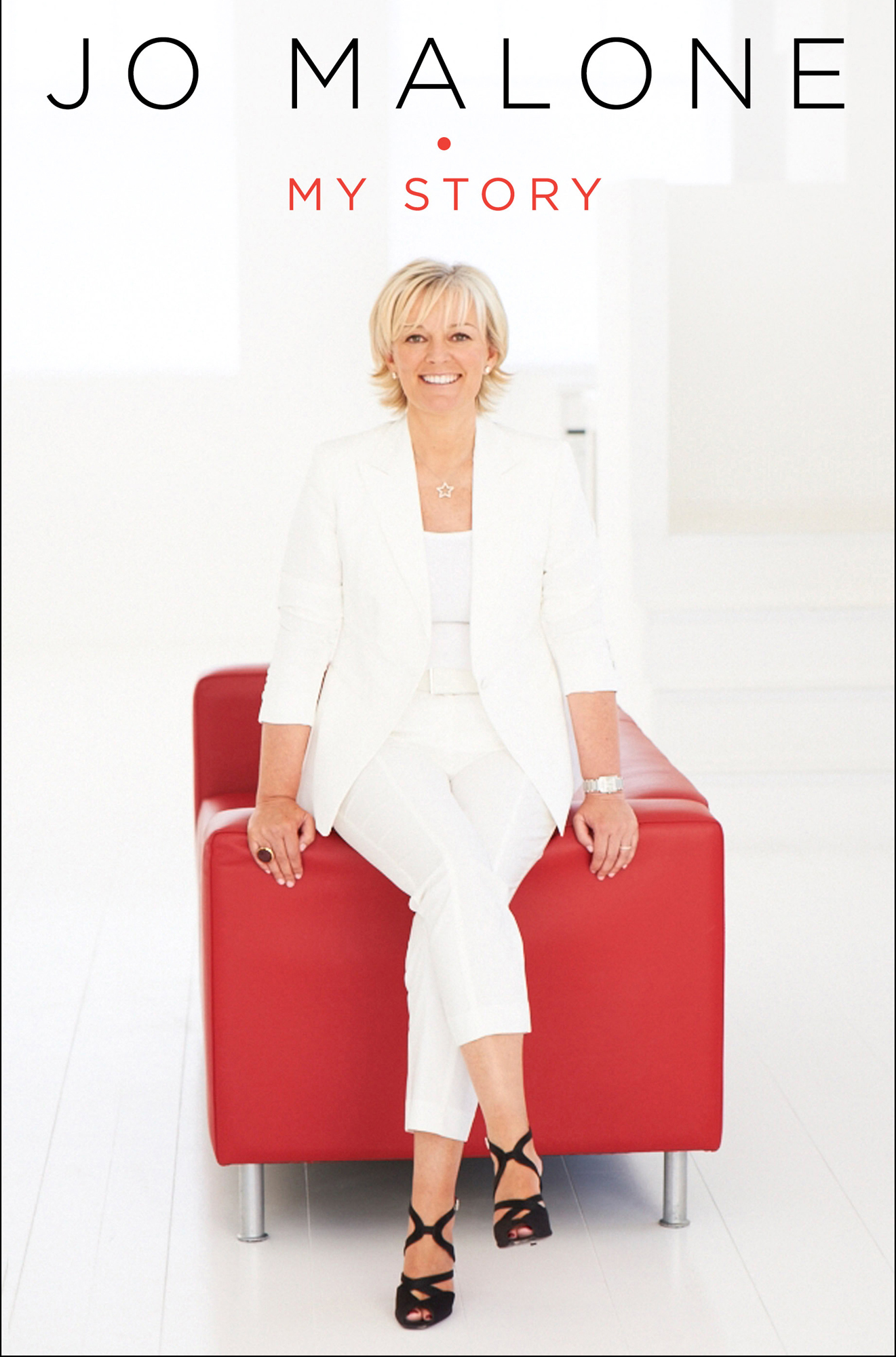 0 Comment