I'm going to kick things off by addressing the blaring, rainbow-colored elephant in the room: I know—cultural appropriation. Regardless of how you feel about hairstylists borrowing inspiration from various ethnic groups and translating the look for the runway, the brightly colored locs at Marc Jacobs are undoubtedly worth mentioning. (I have no doubt the masses will let the world know their feelings on social media post-show.)
Controversy aside, the way the wool dreads came to life on the catwalk is the most interesting story—at least in my humble opinion. Jena Counts, an Etsy seller and grandmother who cites "accounting and property management" as her job and "designing and creating" as her passion in her online profile, was called up from Palatka, Florida to play in New York City's big leagues. ("I bet nobody's heard of that," Counts said of her small town along St. John's River.) "Someone who is not in this industry must think we are so kooky about all the minutiae," said mane master Guido Palau regarding his multiple conversations with Counts about color. (Fashion kooky? Never.)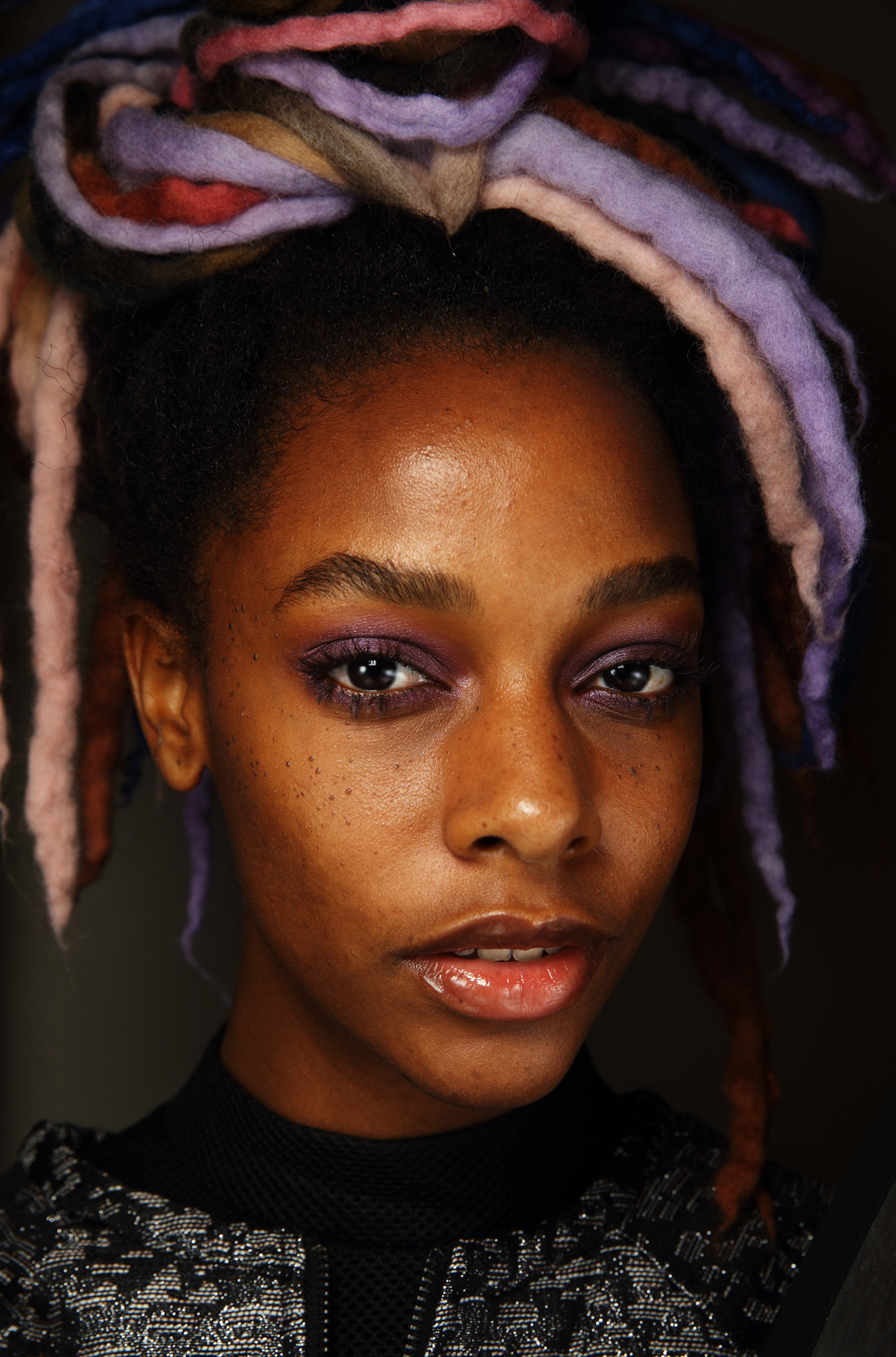 Photo: Sonny Vandevelde
Using 200 pounds of Falkland wool roving, 12,500 yards of hair were created by hand via a process call "wet felting," which involves cutting and boiling the material before rolling it. With the help of her two daughters, the crafter devised over 290 different shade variations in just six days. While talks with Palau and Jacobs began in August, Counts—who started devising dreadlocks a year ago after seeing them on the internet ("They were pretty, so I thought I'd try that," said the hair purveyor of the technique she refined "through trial and error")—was only recently flown into Manhattan and put up in an apartment on Bleecker Street for the occasion. "I actually did a little film about all the hair that Jen made," said Palau. "It was so overwhelming when I went in and saw it all—the extent of her work." Coming from a man who's collaborated with everyone from Donatella Versace to Lee McQueen, that's saying something.
Inspired by Jacobs' Spring 2016 campaign star and director Lana Wachowski, along with "rave culture, acid house, travelers, Boy George, and [80s singer] Marilyn," Palau wove at least 55 locs into each model's hair—piling their length high and twisting it into an asymmetric knot. "It almost looks like they stepped out of a computer," he said of the "cyber," "anime" style. François Nars played off the hair color and the various tones in the collection by wrapping eyes with "pastel" shadows in blue, lilac, khaki, and burnt orange. Then, he popped a few false lashes on top and bottom for a doll-eyed effect.
"What are most of your clients using the hair for?" one editor in the crowd asked Counts. "After doing all the hair, she doesn't really know what happens to it," Palau chimed in. We imagine, it's never been used quite like this.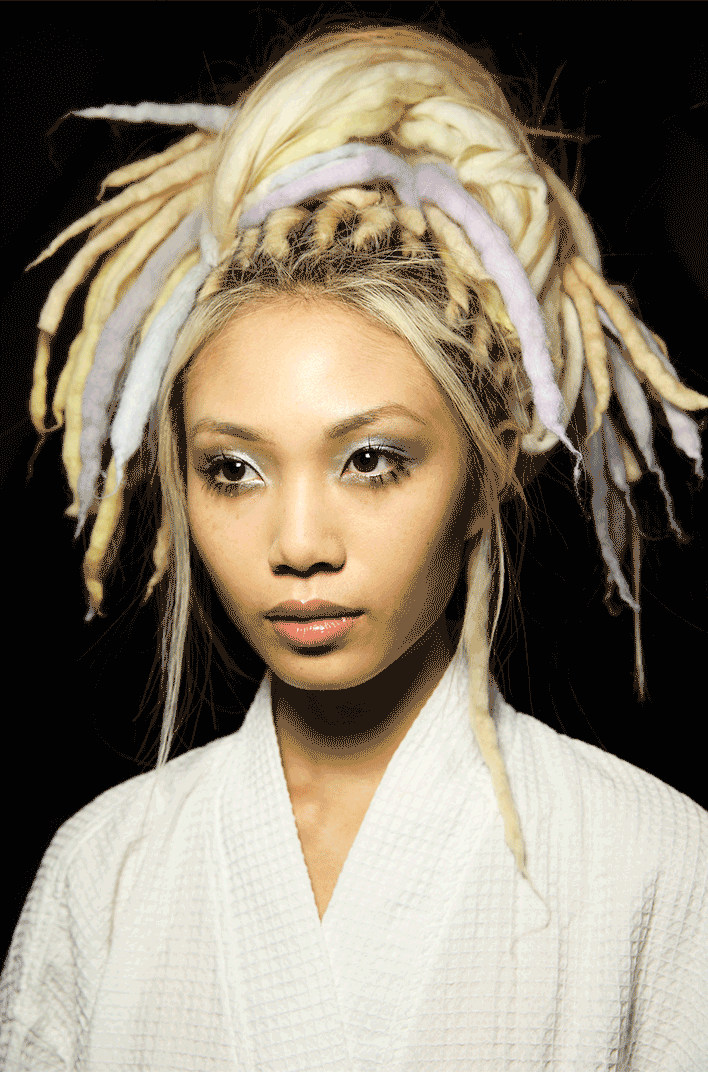 Photos: Sonny Vandevelde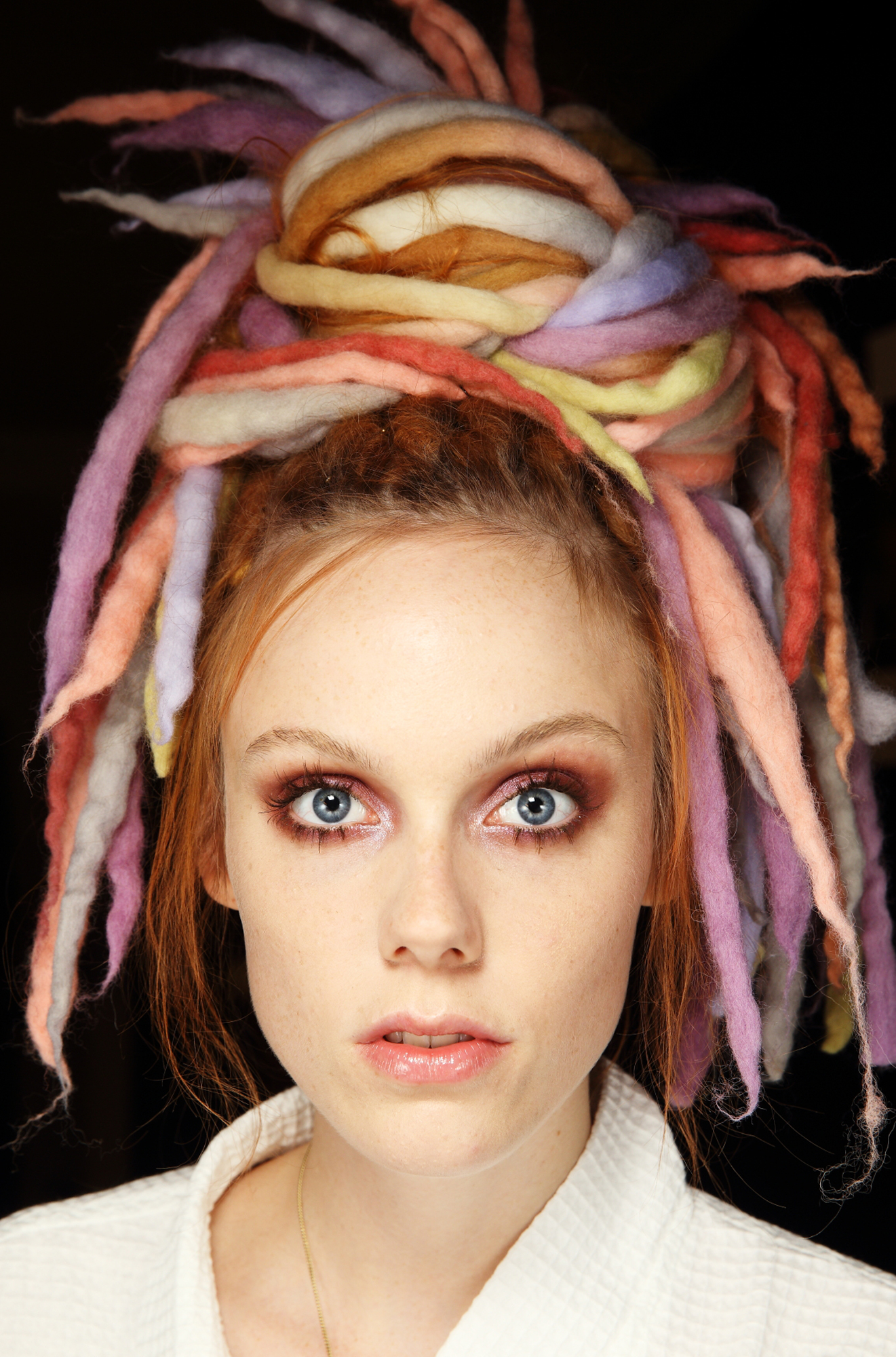 Photo: Sonny Vandevelde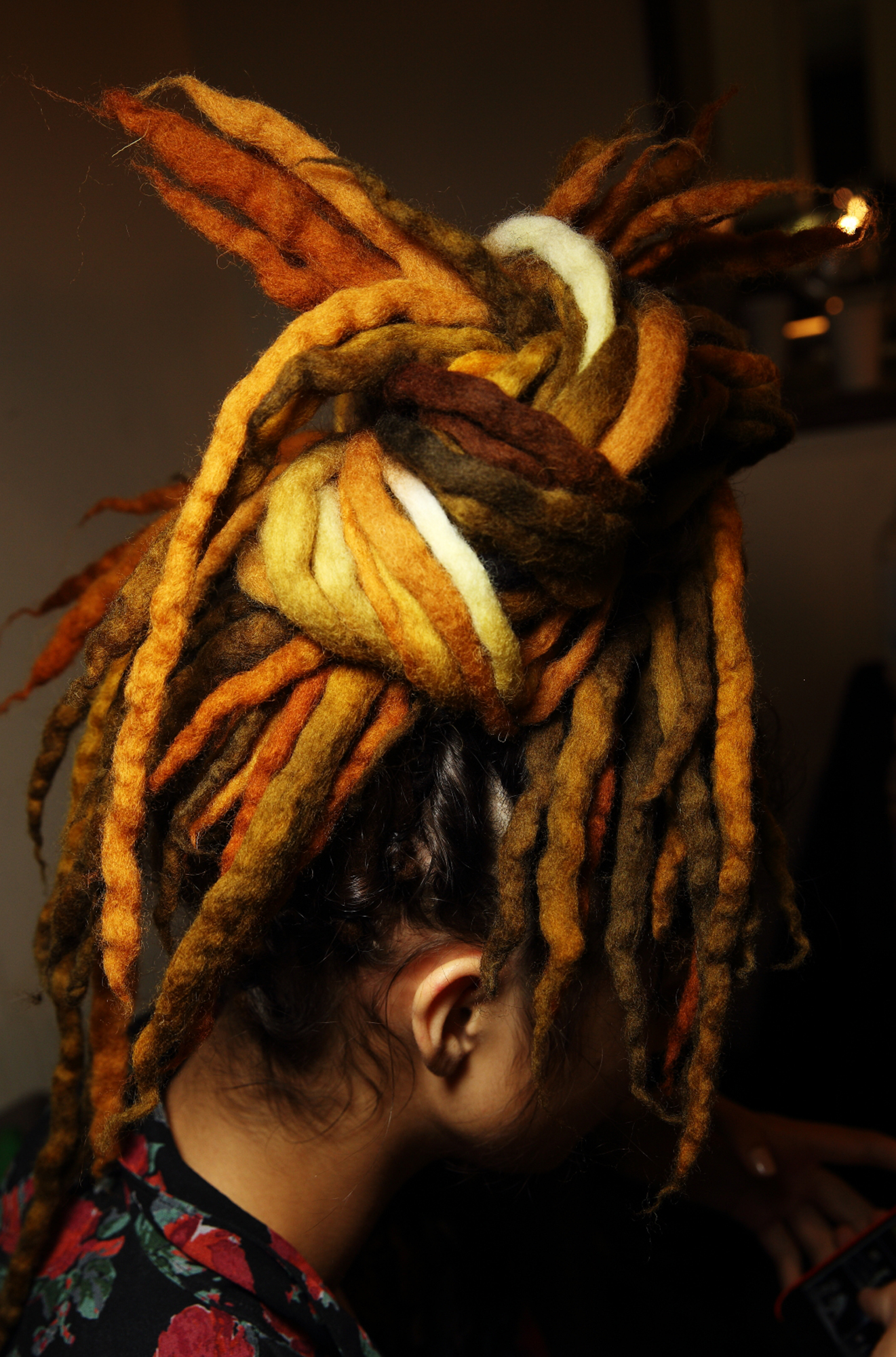 Photo: Sonny Vandevelde
0 Comment