Mariah Carey can do no wrong. The Elusive Chanteuse can strip down for MTV Cribs; she can request a pink carpet and 20 white kittens in her rider; she can give birth while listening to the live version of "Fantasy" so that her twins "came out to a round of applause" (fact); and she can marry Nick Cannon not once, but twice (she renewed her vows at Disneyland in a ball gown worthy of Cinderella before getting a divorce). It makes no difference that she has a tramp stamp or sells tacky butterfly jewelry on HSN, we're gonna play "Music Box" and "Rainbow" on repeat until we die. Not even Glitter, an epic box office flop, is going to change our minds about Mimi because we are her lambs and she is our shepherd. And let's face it, America likes its divas like it wants its next President: certifiably insane.

But we digress. This holiday season while listening to the sweet sounds of "All I Want For Christmas Is You" (also on repeat from Thanksgiving onwards), we're hoping to find the icon's 25-piece MAC makeup collection underneath the tree. (She did clock 500 hours at beauty school before dropping out, so she's more than qualified.) Packaged in (what else?) platinum glitter, the range features a honey-colored bronzer embossed with the songbird's face (because obviously), butterfly stamped lipsticks, fluttery false lashes, bright blushes, autographed glosses, a shimmery gold powder puff (because she's evolved since those body glitter days), and more that has us feelin' all sorts of emotions. This beauty collaboration is almost (almost) as good as when Mariah teamed up with Boyz II Men, or when she appeared on stage wasted at the Palm Springs International Film Festival Awards Gala. (I mean, sue her for having a glass of white wine or twenty.) If it's wrong to love you Mimi, then our hearts just won't let us be right.
Shop the slideshow above to discover why you and Mimi's collection belong together.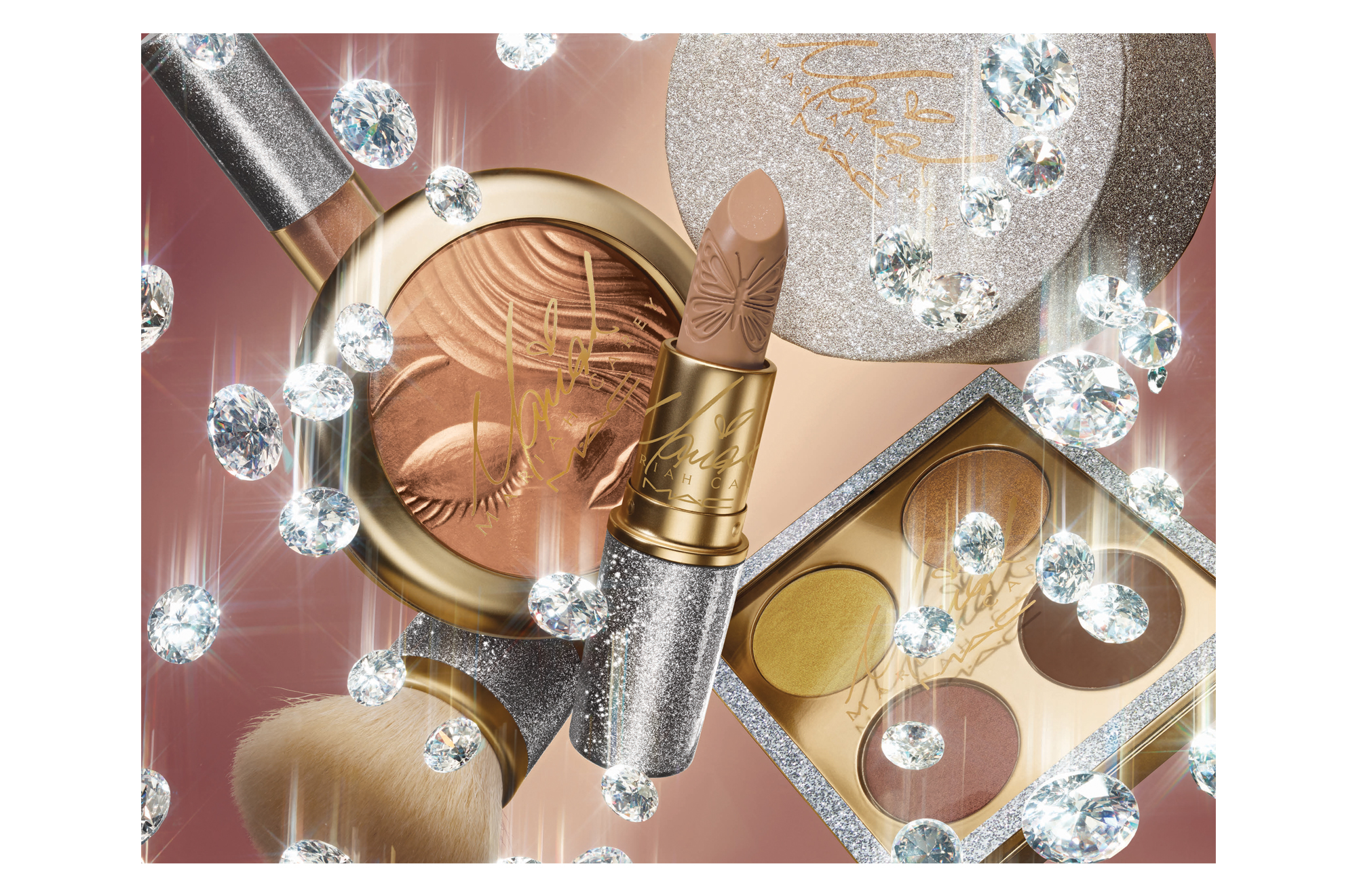 Photo: Courtesy of MAC Cosmetics
0 Comment