I've worked somewhere within the fashion industry for nine-plus years now—be it digging through endless clothing samples as a fashion assistant or writing copy for hours on end as an editor. While the glamour of NYFW had long since worn off—after covering 10 shows in one day without so much as time to pause to grab a sandwich for fear of missing the next—I never fully grasped the intense prep that happened before the "boot camp" of the actual week.
I had an idea of how much needed to go into each show or presentation, I just didn't realize how fashion week actually came to fruition in the mere days and hours before the shows began. This season, I received a rare behind-the-scenes glimpse thanks to various job opportunities, and all I could do was sympathize with the entire group (including makeup artists, hairstylists, models, and designers) that somehow pulls off an extremely expensive and stressful runway performance—an event that lasts all of ten minutes at most.
When it comes to catwalkers, the city is inundated with lithe lookalikes a couple of weeks before the first show begins so that castings can get underway. Castings as it seems, are not so glamorous. Unless you're a Kendall or Gigi, you spend your entire day trekking from location to location, to simply hand a model card to someone (who often barely says hello) and then get a mere second to show off your walk before you're asked to leave. At one casting, I witnessed at least 15 models crammed into a room waiting to be seen for over two hours late at night—the show was scheduled to take place the very next morning, and many of the girls simply ended up bailing in an attempt to book other jobs.
One model I spoke to (who was furious, I might add) had been there since early afternoon and was asked to stay as the designer's fit model. She was only later told that she wasn't actually booked for the show. She stayed for seven hours that day, missing countless other castings, and was ultimately turned down in the end.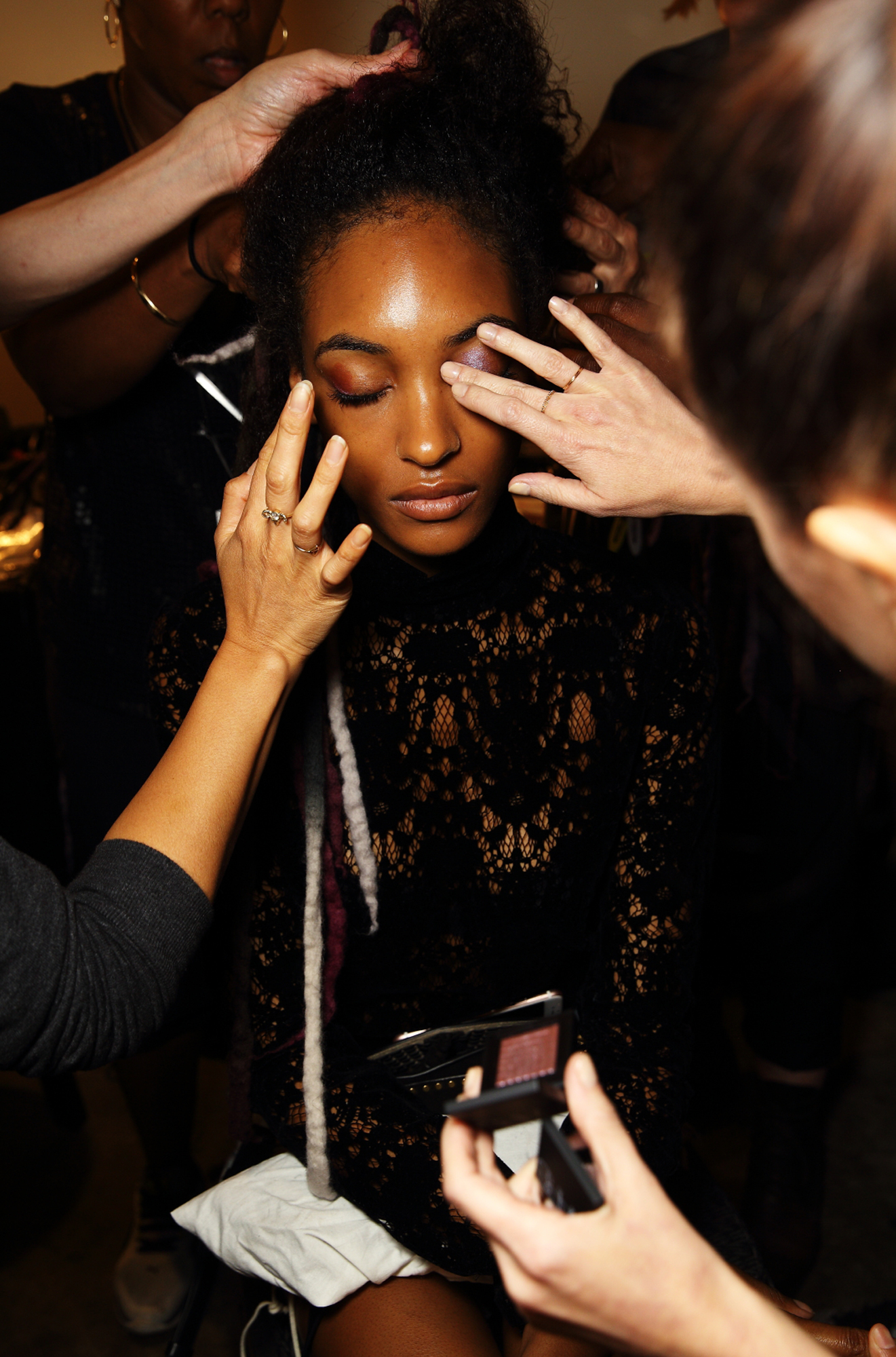 Photo: Sonny Vandevelde
Speaking of tight spaces and flaring tempers, many of the designers hold their castings or fittings in their studios, but some rent Airbnbs or set up shop in small hotel rooms. I witnessed one Airbnb rental where models tiptoed around mice (!) before trekking up five flights of stairs. Naturally, there was no air conditioning as temperatures continued to climb in New York City. Luckily, the models stayed mere minutes before taking the stairs right back down and getting the hell out of the fashion inferno.
These set-ups before the shows get under way don't only affect the models—makeup artists, hairstylists and manicurists all meet with the designers before the big day to discuss what beauty look should walk down the runway. But because it is such a hectic week, people run late—and trust me, it's well beyond fashionably late. At one such meeting, the design team was delayed by two hours, so the makeup team and model sat locked outside of the studio and started doing makeup in the hallway in order to speed things along. I hate to quote Tim Gunn, but I suppose they were just "making it work."
And of course, since we are talking fashion, there are the occasional run-ins with the more um, diva designers. There were certain tests where artists would wait hours before learning what the inspiration was for a look, simply because the designer wanted to get their hair, makeup, and nails done first…while the rest of the crew sat patiently (or not so patiently) and waited.
All in all, watching the gritty behind-the-scenes action—and not just the backstage reportage that we so often see in mainstream media—helped me understand that to pull off a fashion show requires nothing short of multiple miracles in the final days, hours, and seconds leading up to the big, glossy event. Like the ten plagues that occurred in the Book of Exodus, fashion has its own problems that are at times scarily close to the biblical set. We didn't experience hail, frogs or locusts during Spring 2017, but there was a thunderstorm that unexpectedly dumped on New York Wednesday night, fiery temps, blood (as well as sweat and tears), boils (those are pretty close to heel-induced blisters, right?) and plenty of subway vermin. Add to that list Kanye West (the ultimate fashion plague) and his Yeezy show, and you've got yourself NYFW in a nutshell.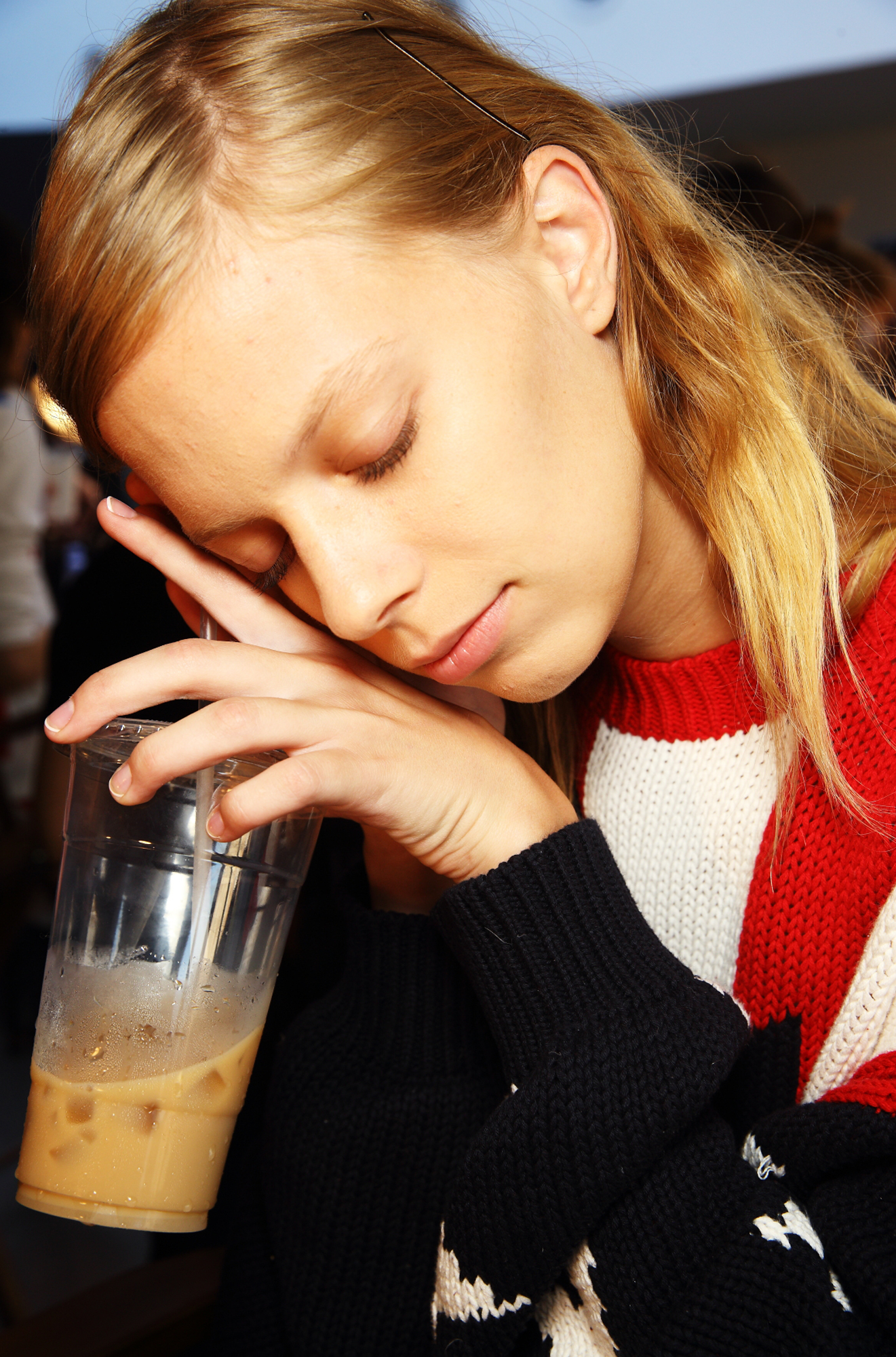 Photo: Sonny Vandevelde
0 Comment