The world got its first glimpse of Pat McGrath's next launch at Versace, where a mysterious, eye-brightening silver pigment was etched along supermodels' tear ducts for a "sporty" touch—almost like a "Nike swipe," said the makeup pro. A few days later on the fashion circuit, things got intergalactic at Maison Margiela, where mesmerizing metallic lips looked out of this world (or at least out of John Galliano's world). All along the way, McGrath teased the masses on Instagram, captioning "SOMETHING IS COMING." Today the mother ship of metallic makeup has finally landed and all is revealed: Pat McGrath Labs Metalmorphosis 005—a vast range of gold, silver, bronzer, and copper pigments and coordinating cream shadows—is set to launch on her website at noon on November 15.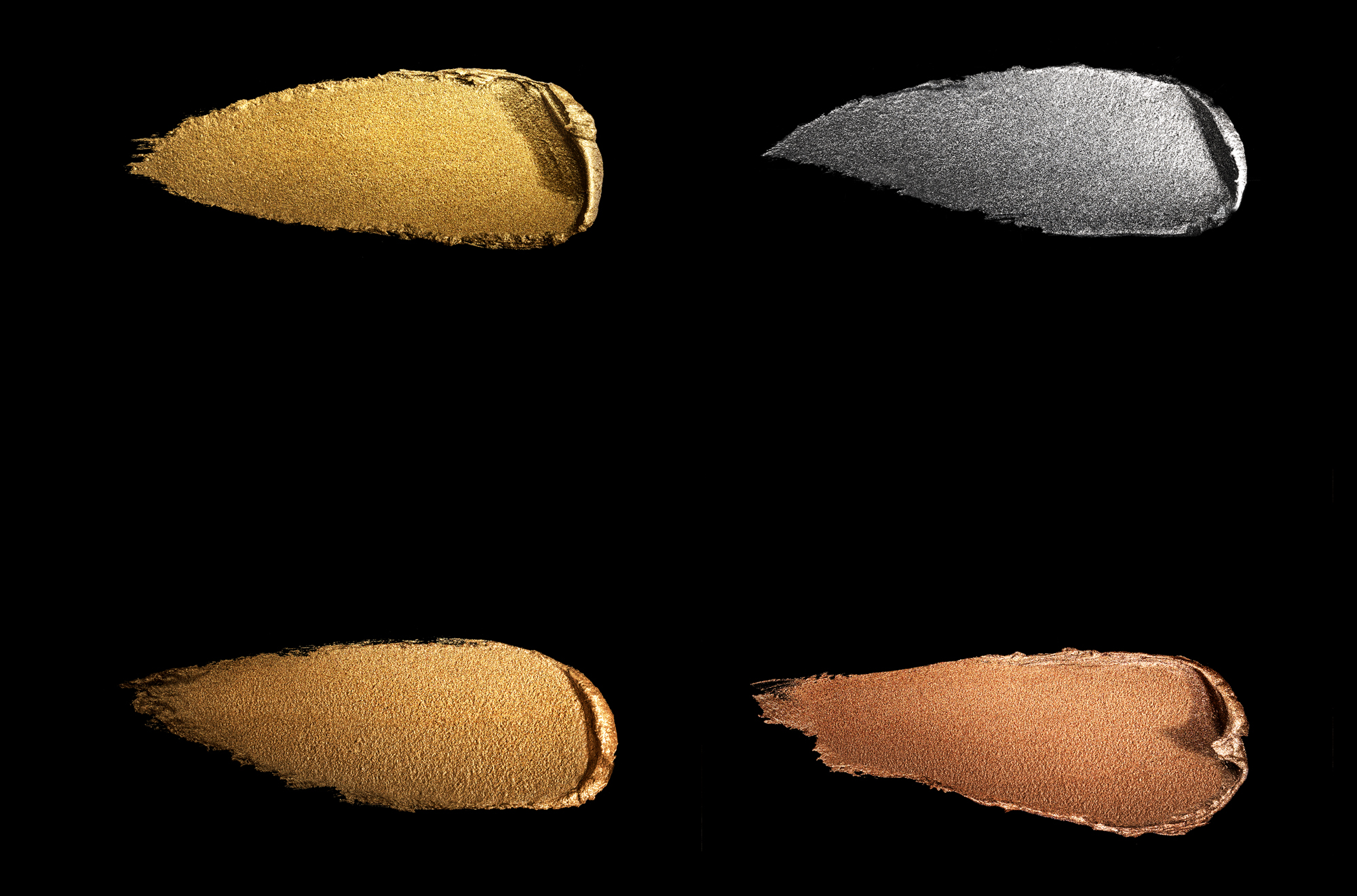 Photo: Courtesy of Pat McGrath Labs
And yes, for those of you that missed out on the very first release, Gold 001, this is your second chance. "She's back by popular demand!" laughed McGrath. Along with the pigment/cream combos (available as separate colorways for $60, or as a complete set in the "Everything Kit" for $165) comes a double-ended black liner to bolster all that shine. "Every time we played with Gold 001, we would do a line," she explained of her decision to add an inky marker (also sold separately for $24) that boasts both a precision and slanted tip. The creams and pigments are equally as versatile, as they can be worn alone for a subtle hint of shimmer or layered for an almost "three-dimensional" finish on lids, lips, and even cheekbones. Combining the pigments with Mehron's Mixing Liquid (included in both the Everything Kit or the stand-alone sets) instantly transforms the powder into a molten metal that doesn't budge—making these sequin-stuffed packs perfect for the holiday party season and beyond. "Metallics will never go away," said McGrath of the timeless beauty trend. "They bring life to makeup."

But before you think about which shade you're going to wear when the ball drops on New Year's Eve, you'll have to get your hands on it. And the frenzy that ensues when McGrath drops her newest batch of beauty goods is something fierce. The glitter lip launch—and the website crash that followed—banded a group of 70 women from all over the globe together for a full 48 hours as they eagerly waited online for the shopping function to resume. This glamorous gang is now known as Pat's Most Loyal. "They even have t-shirts," squealed the famed face painter of her devoted groupies. Justin has his Beliebers and Beyoncé has her hive, but McGrath is truly the rock star of the cosmetic world. And while her fans may not be as mighty in numbers (at least not yet), their makeup can't be beat.

Pat McGrath Labs Metalmorphosis 005 Kit, $60; Everything Kit, $165; Black Duel-Ended Marker, $24. Available at noon on patmcgrath.com and November 22 on sephora.com.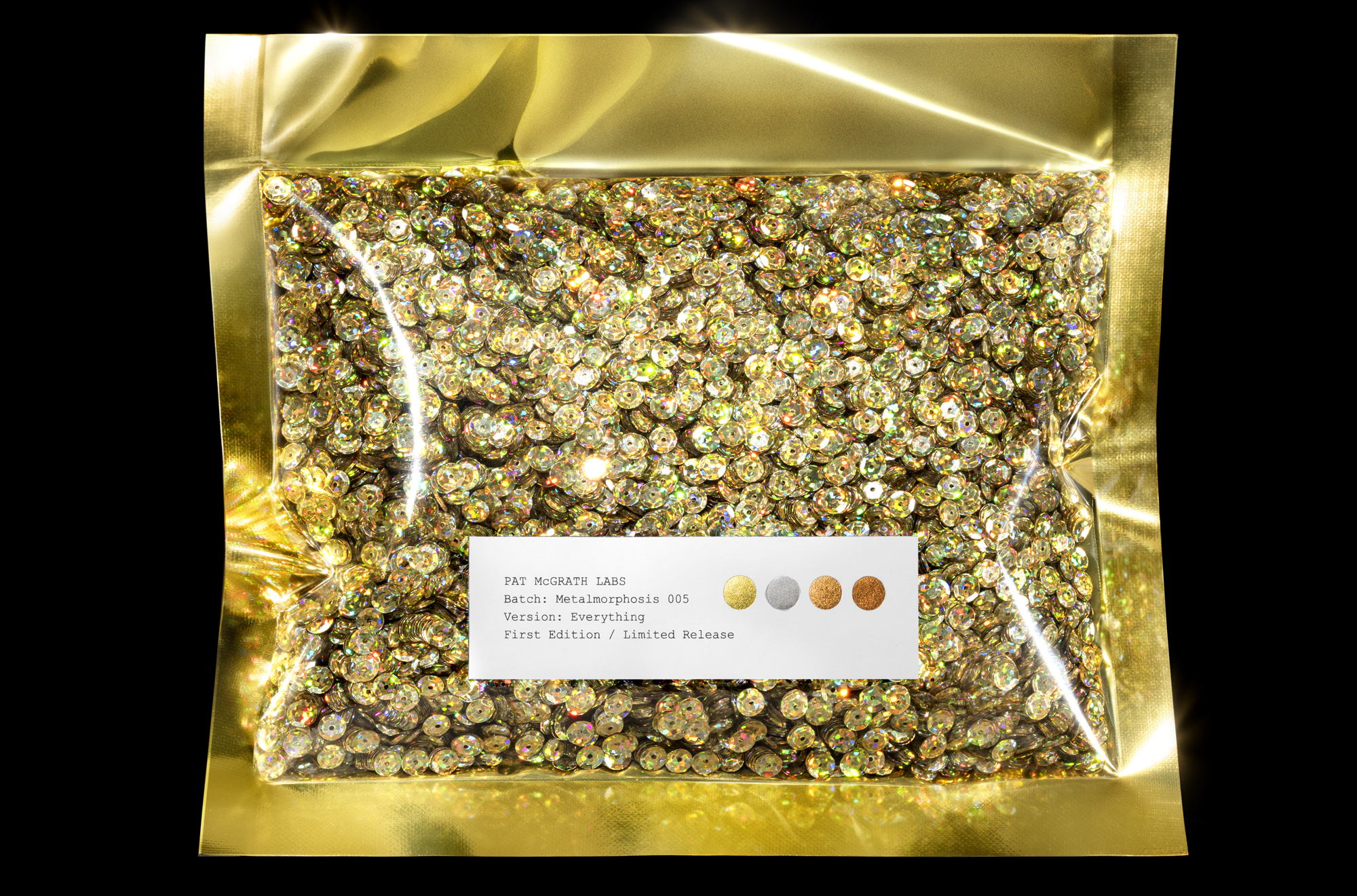 Photo: Courtesy of Pat McGrath Labs
0 Comment