I see Sade every week. Almost always on Wednesdays. That's when she makes repeat appearances in my IG feed, perennial #wcw favorite that she is. In denim on denim, her arms crossed; or dramatically in profile, only the collar of her black flight jacket visible; or perched cross-legged on a white duvet, hair tucked into a turban, her expression peaceful. And I see Sade every round of Fashion Week—in every strictly slicked-back, braided or twisted pony (Public School), and every dramatic matte red lip slick across an otherwise nearly-bare face that hits the runway (Céline).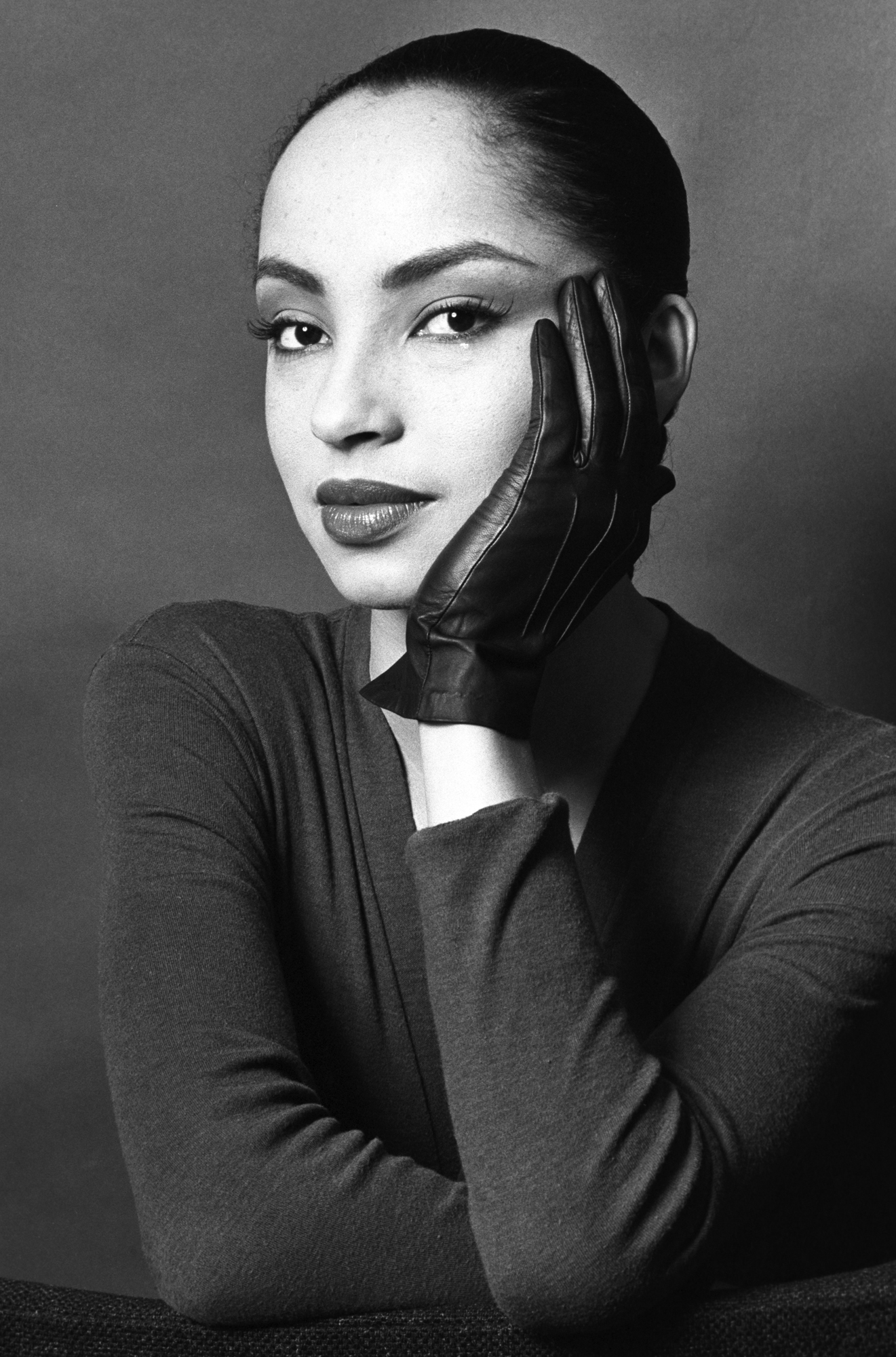 Photo: Getty Images
The signature beauty look is, of course, not a new or unique concept. Just look at Gwen Stefani or Amy Winehouse. What separates Sade may be just how minimal of a beauty look hers is (again, see Gwen and Amy). A fact that's even more significant when you consider when she first burst—or rather, gracefully sauntered—onto the scene. The Nigerian-born, Essex, England-raised Sade Adu earned a degree in fashion design from prestigious Central Saint Martins before turning her attention to music. Her landmark first album, The Diamond Life, which birthed mega hits "Your Love is King" and "Smooth Operator," dropped in 1984. Madonna was in full flash n' trash for Like A Virgin and Cyndi Lauper was going over the sartorial rainbow for She's So Unusual. There was Siouxsie Sioux and Dale Bozzio, Pat Benatar and Grace Jones; all women whose beauty looks were directional precisely because they spoke loudly. Into all this came Sade, a visual and, for that matter, sonic, antithesis to the sensory overload of the early '80s. Her look—strong, but at the same time elegant and restrained—was a palate cleanser.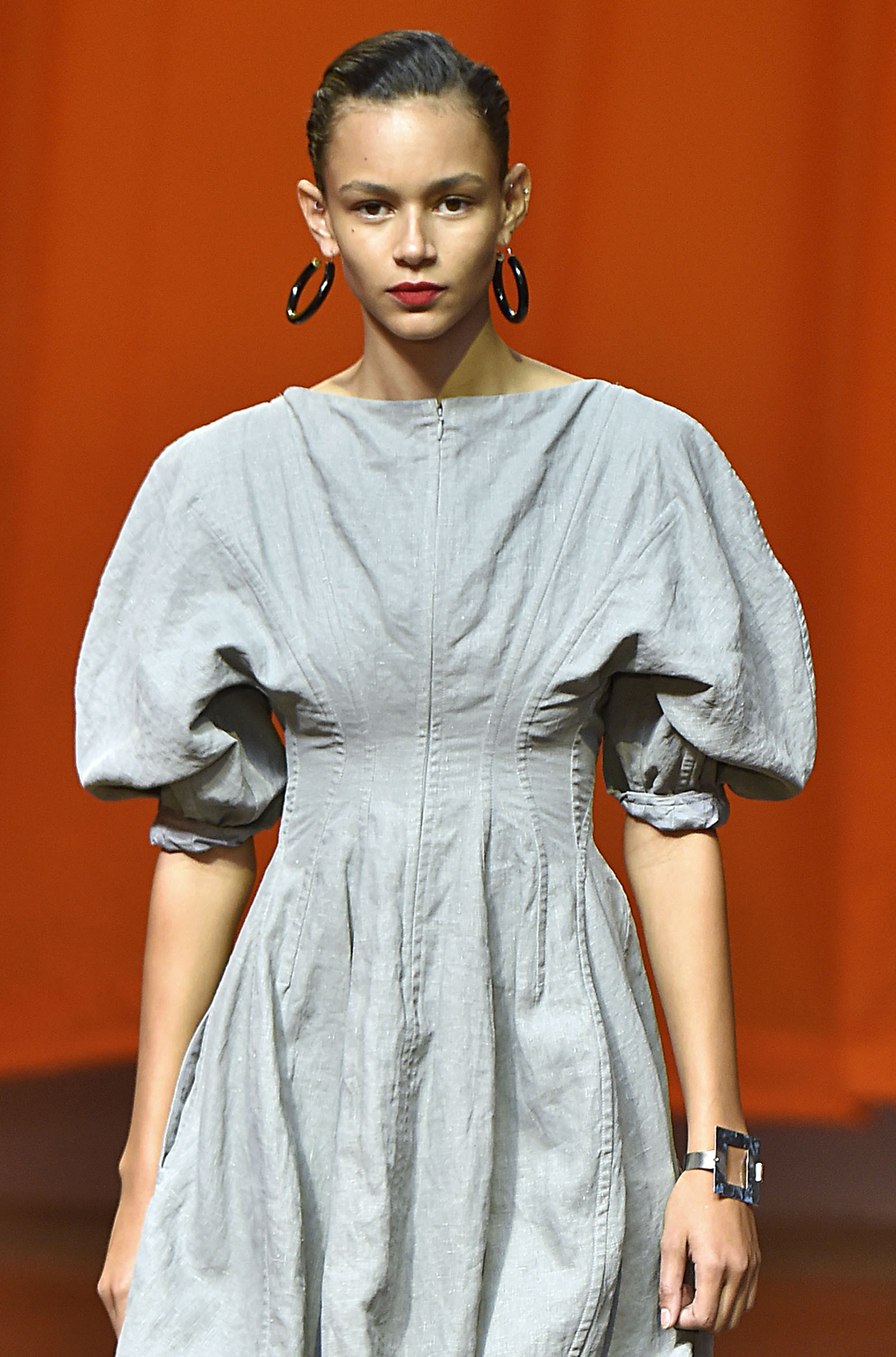 Céline Spring 2016
Photo: firstVIEW
"Makeup and hair trends in the 1980s were about not looking like yourself and Sade didn't conform to that," says celebrity hairstylist and founder of Ouai, Jen Atkin. "She was so true to her personal style and just found what worked for her and was consistent with it." A red lip and a clean pony is a look as old as time, but much of the Sade effect lies in the ease with which she carried it. "It's classic, clean, and effortless, and with her it never felt forced," says Nikki Nelms, the visionary behind Solange's ever-evolving hair, on why Sade's beauty look will be a perpetual mood board presence. Creative consultant and avowed Sade beauty acolyte Rajni Lucienne Jacques agrees. "Sade never looked too made-up even with makeup on," she explains. "Plus everyone can pull it off and it's easy to create," says Jacques who has what she calls a "Sade kit" in her own makeup arsenal equipped with a MAC red lipstick, Tom Ford black eyeliner, and a Maybelline mascara (for lashes and brows). Consider it a democratic beauty look; that's something that always gets our vote.

0 Comment