Solange Knowles hit all the right notes with her glittery performance of "Cranes in the Sky" on Saturday Night Live this weekend. But not even "40+ hours of beading and braiding" by Chicago-based interdisciplinary artist Shani Crowe, who crafted a web-like halo around the singer's head, or a bespoke crystal bodysuit by Erickson Beaman, could outshine Tina Lawson's epic mother-as-daughter renditions on Instagram.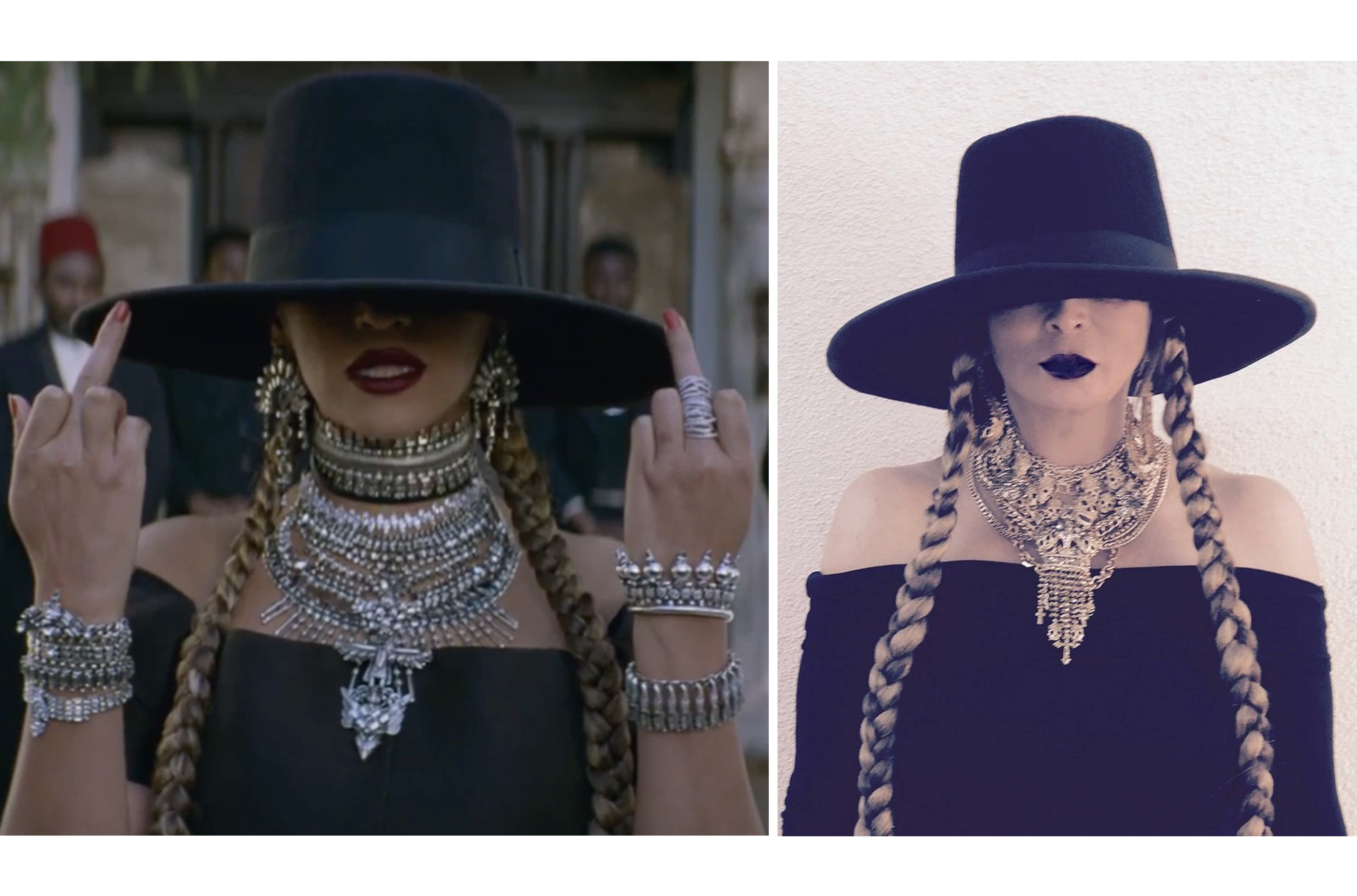 Photos: Instagram / @mstinalawson @beyonce
While Halloween has passed, Lawson recreated Solange's album cover, A Seat at the Table (a look originally created by hair pro Nikki Nelms), complete with fluffy curls and duckbill clips for social media yesterday. Naturally, she nailed it even better than the countless fans (including toddlers and full-grown men) that tried their hand at the style.

Her impersonation of Beyoncé from her "Formation" video might be even better. Vampy lipstick and two bad-girl braids made this Louisiana momma look "cocky fresh." The only way, however, you can get away with stealing Bey's identity without being attacked by the hive (lest we forget what happened to the many women accused of being "Becky with the good hair") is if you gave birth to the Texas bama.

0 Comment