Beauty brands are more tech-savvy than ever, but we can't help feeling a bit sentimental for more innocent, unfiltered times. For those that miss the good ole days before Instagram, Snapchat, and Trump's Twitter rants ruled the free world, there are a multitude of grown-up products that capitalize on '80s and '90s kid culture. (Perfect for pairing with a side pony and your Spring 2017 Chanel inspired by the same eras of excess.) Here are a few that we're desperate to get our hands on—even if it means booking a trip to Seoul.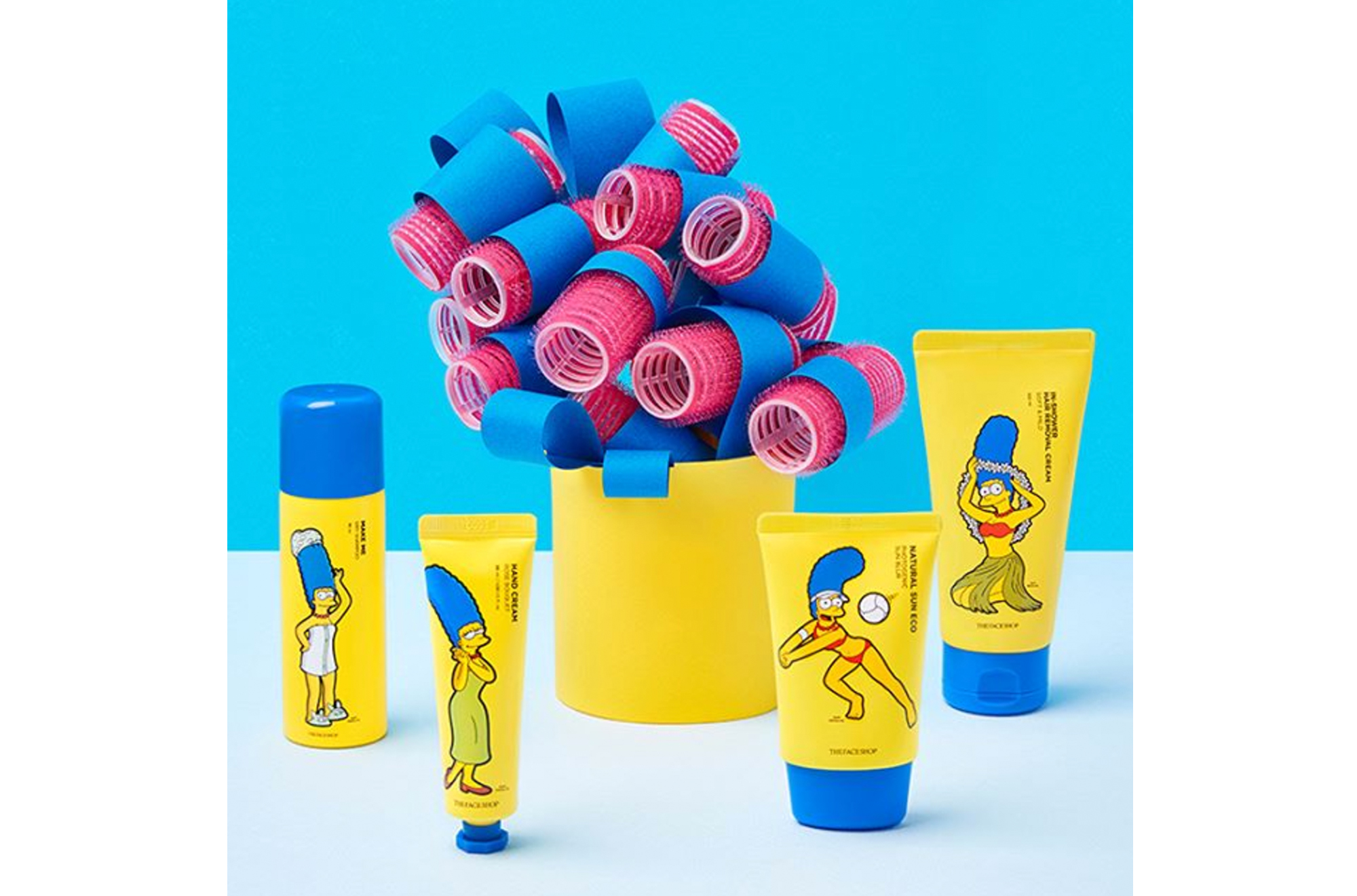 Photo: @thefaceshop.official / Instagram
Everyone's favorite dysfunctional cartoon clan is still kicking it in Springfield, but the 90s era episodes are widely considered to be the best. This collection of sheet masks, pore strips, SPF, deodorant, hand cream, and more comes in that signature Simpsons yellow and blue (like Marge's vertiginous 'do) and is splashed with images of the entire family. The only problem: The collection is only available in Korea. But don't have a cow, man—there's always Ebay and Amazon.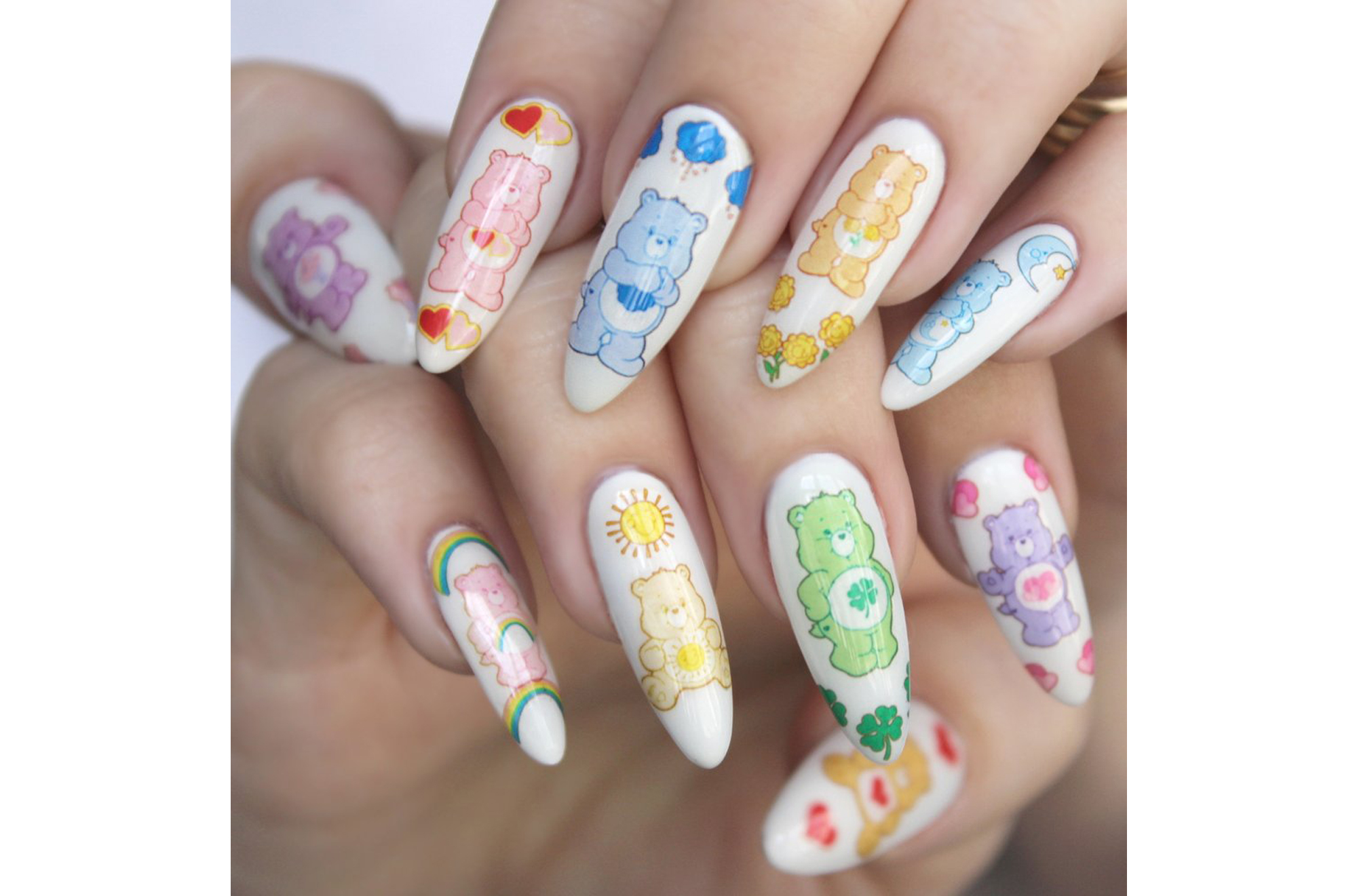 Photo: Courtesy of Nail Pop
Care Bears stare at your nails! All ten of your favorite cuddly, cloud-dwelling bears come in decal form so you can stick them on top of your gel polish for an instantly adorable mani.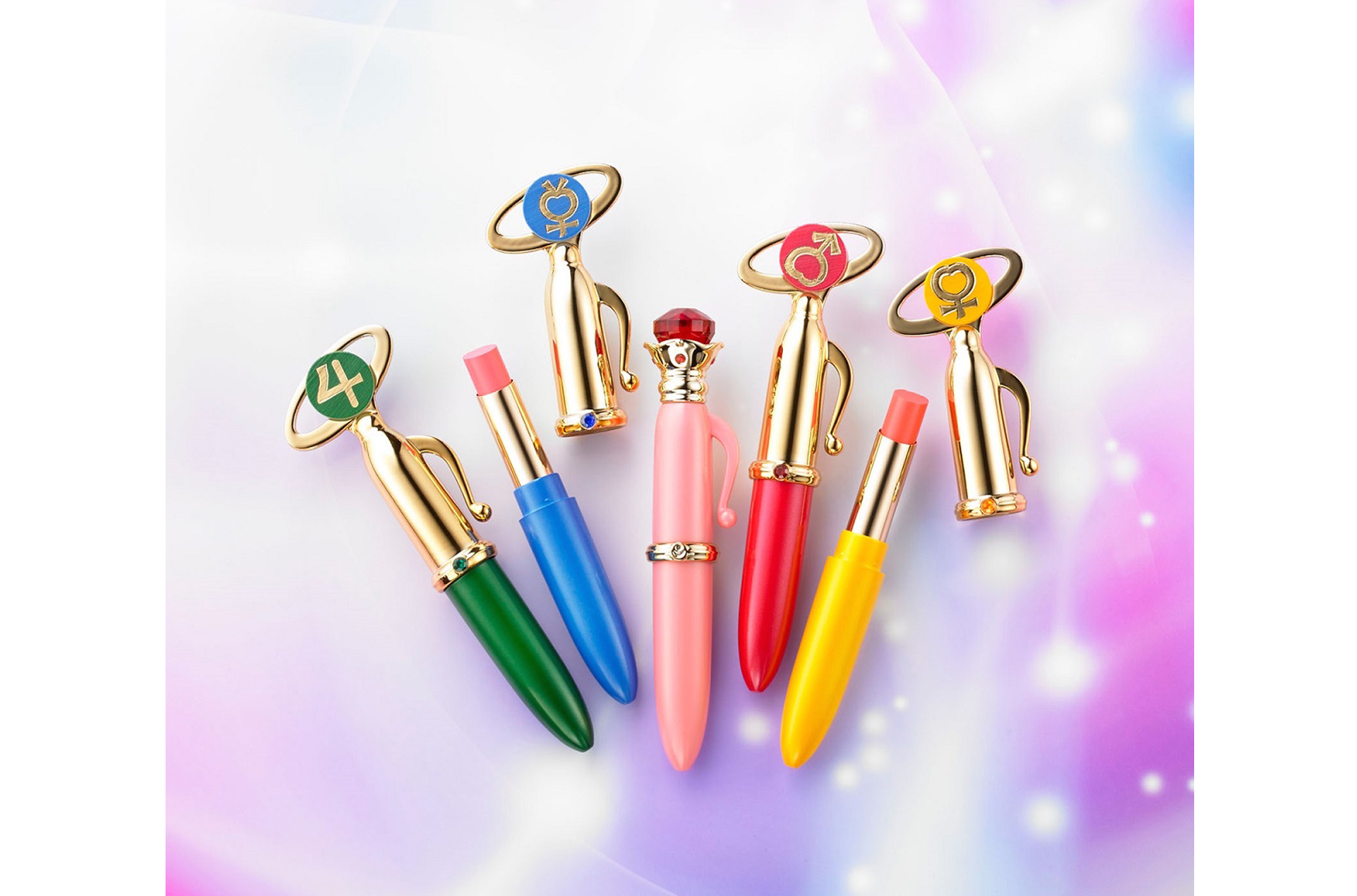 Photo: Courtesy of Creer Beaute
Creer Beaute Sailor Moon Lipstick
Silver Crystal seeking Sailor Moon helped Manga go mainstream in America in the '90s. Now, the girl power icon and her Sailor Guardians have inspired Japan-based Creer Beaute to create five symbol-topped lipsticks that open to reveal a pop of moisturizing pink, red, or peach pigment.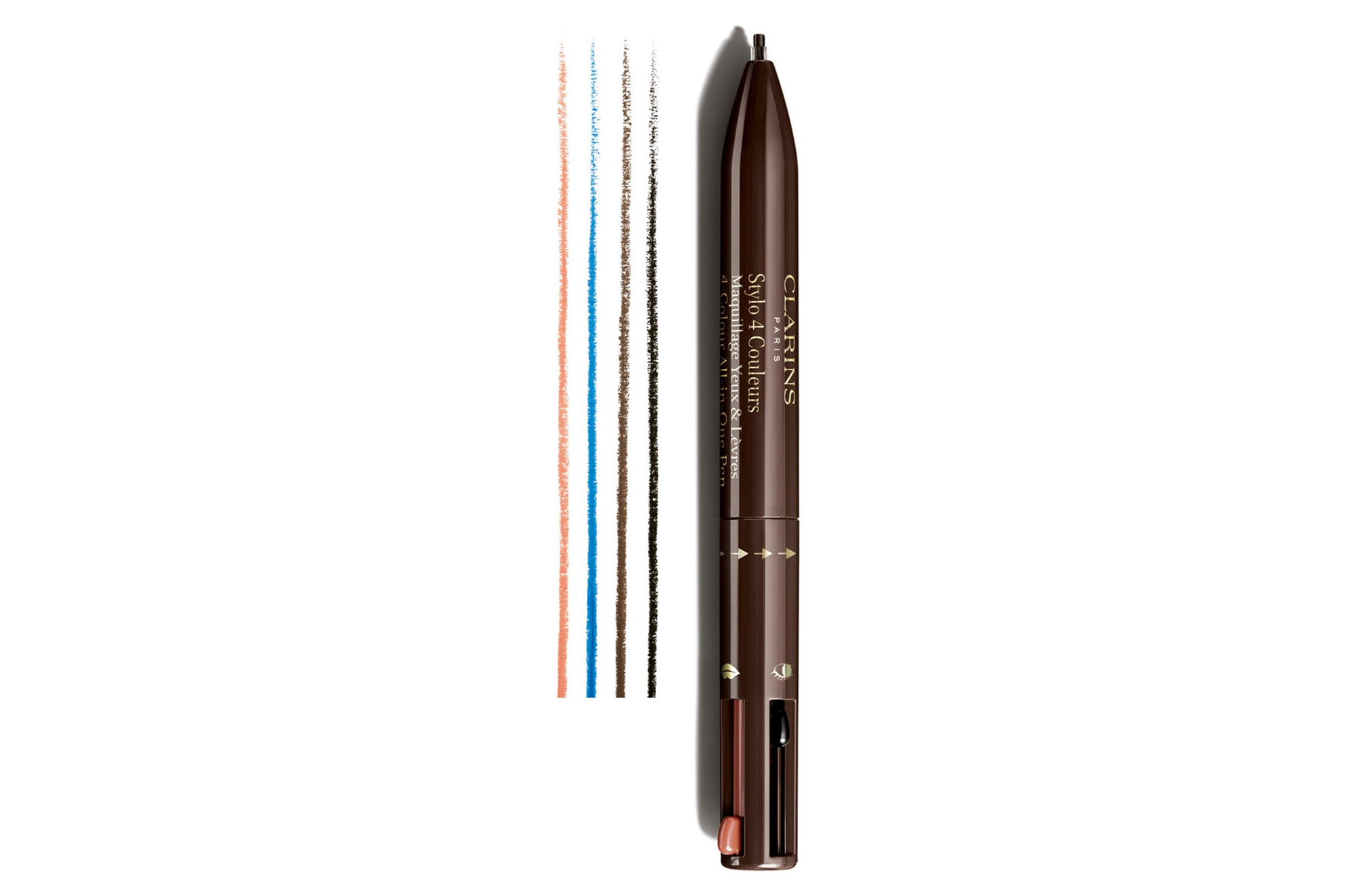 Photo: Courtesy of Clarins
Clarins 4-Colour All-in-One Pen
Remember doodling in the margins of your notebook with those ballpoint pens that changed color with a swift click? (In the '80s, they seemed like the future of writing implements.) Clarins apparently found its latest muse in the top drawer of your childhood desk with multitasking makeup applicator featuring retractable liners (three for eyes and one for lips) in lieu of ink.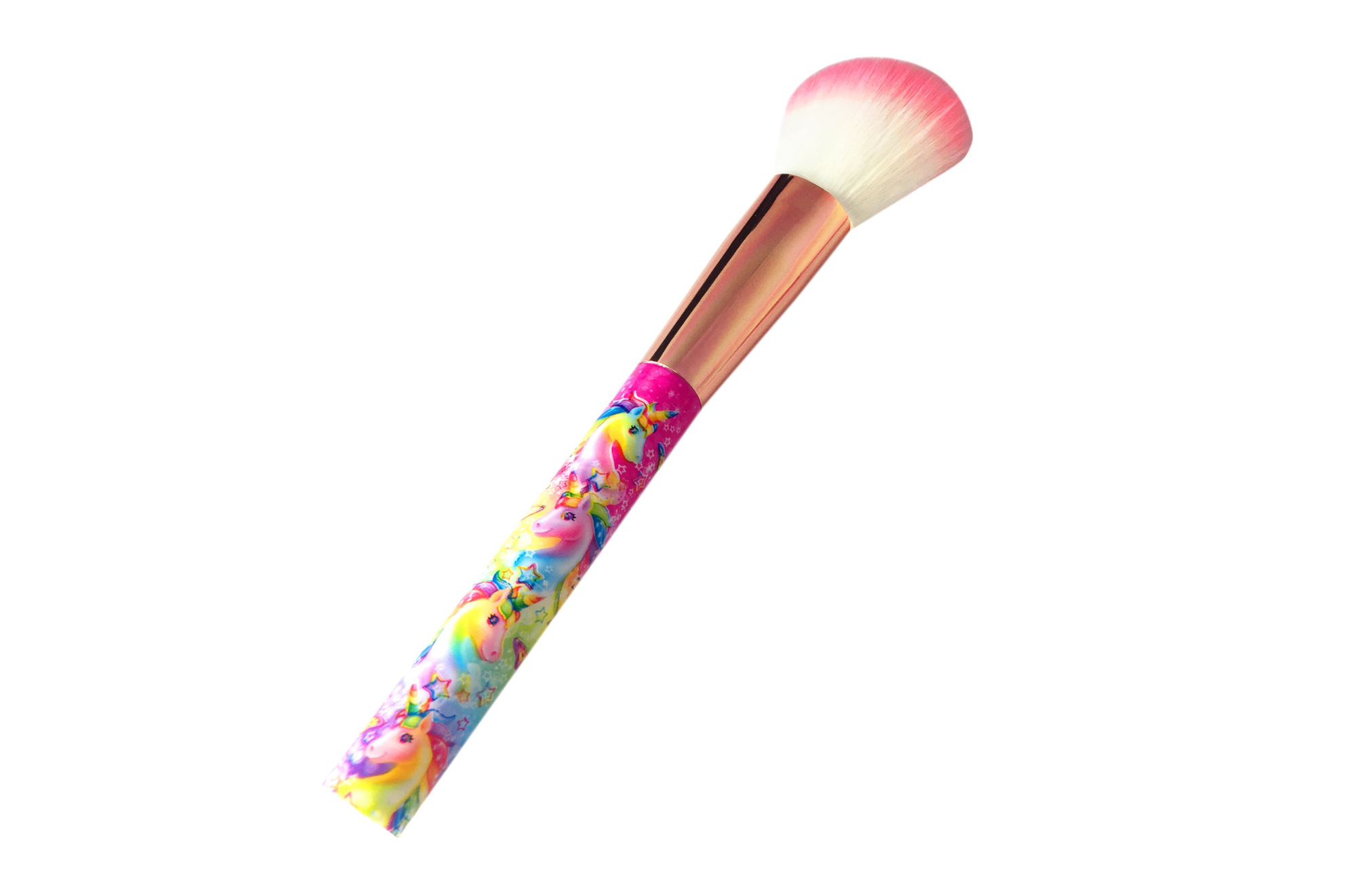 Photo: Courtesy of Glamour Dolls
Long before there were unicorn makeup brushes and mermaid hair, there was the inimitable Lisa Frank—the OG of all things rainbow. Known for illustrations of adorable animals in impossible situations (like puppy friends in a hot air balloon!), Frank sparked a bit of a frenzy on Kickstarter when she, along with Glamour Dolls, launched a campaign for a makeup collaboration. After easily reaching their goal, the partnership resulted in a '90s era beauty explosion of eye-popping products, the latest being shadow palettes (available for pre-order now) made in the image of everyone's favorite elementary school binder.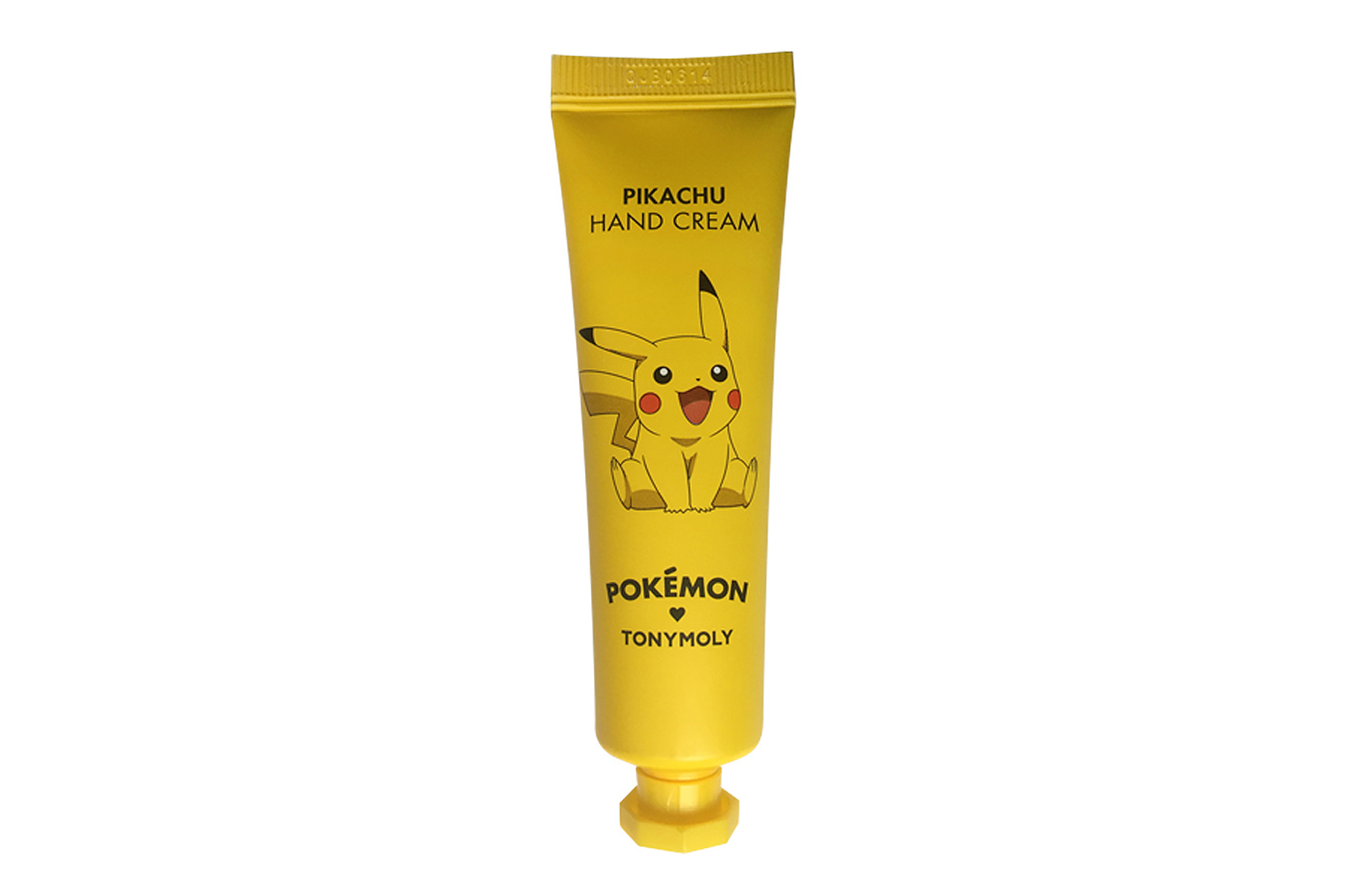 Photo: Courtesy of Beauty Mart
Before Pokémon was an augmented reality game for your smartphone that inspired kids off all ages to venture into the great outdoors, it was a trading card craze that involved actual interaction with other people. Regardless of whether you're shuffling a collection of characters or catching monsters on your mobile, hands are bound to get a bit dehydrated. How else to explain these covetable hand creams covered in Pikachu, Jigglypuff, and friends?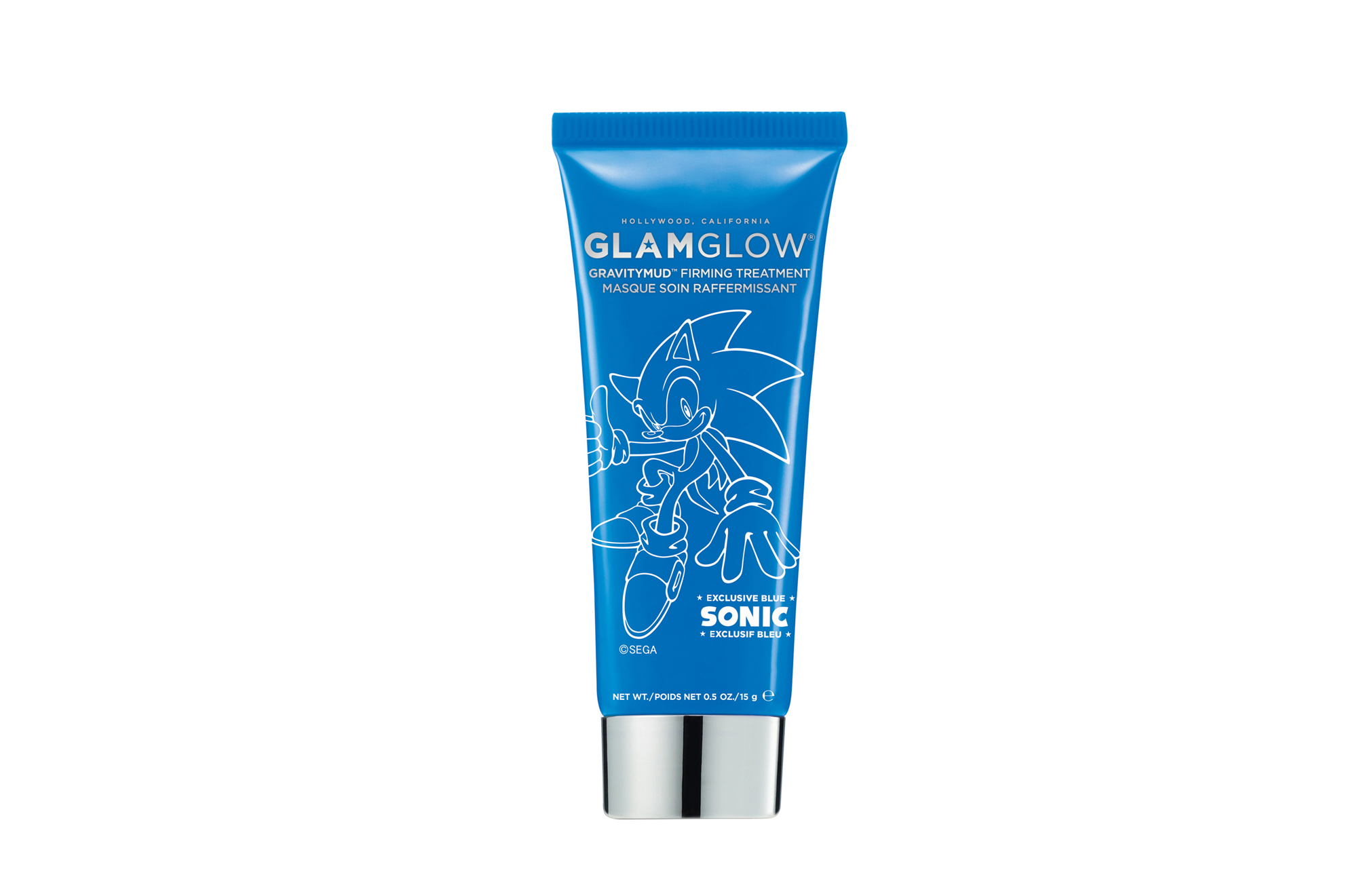 Photo: Courtesy of GlamGlow
GlamGlow GravityMud Firming Treatment Sonic Blue
The cobalt blue mask that made waves on Instagram is back in stock—and this time around, Tails the Fox and Knuckles are joining the famed hedgehog on the new-and-improved squeezable tubes. In honor of the iconic game's 25th anniversary last year (has it really been that long since we sat enraptured in front of our Sega Genesis?), GlamGlow dreamed up a metallic formula laced with firming marine algae plasma and moisturizing hyaluronic acid. Slather it on and fight the fine lines you've earned since Sonic's first launch, while simultaneously defeating Dr. Robotnik.
0 Comment