Thanks to the frantic pace of the digital age, the average person has the attention span of a goldfish. (No, seriously. This is a fact supported by an actual study.) Seeing as the fashion sphere changes its mind even faster, we decided to provide you with a condensed report from backstage this season. As much as we'd like to pen novels in the name of lipstick and hairspray, we get it—you're busy. Here, the beauty version of CliffsNotes (all facts, no fluff) that you can easily skim in eight seconds...because science says that's all the time you have.

SHOW: Balmain
CITY: Paris
KEY PLAYERS: Makeup artist Tom Pecheux, hairstylist Sam McKnight
THE LOOK: "Cool girls, but tougher and more warrior-like [than past seasons]," explained McKnight. "It's wild meets hard rock," added Pecheux.
INSPO: McKnight mentioned tribal influences, but Pecheux had "hard rock"—specifically Metallica—on his mind.
BEAUTY MVPs: MAC Pro Longwear Fluidline in Blacktrack, MAC Pigment in Copper and Platinum, Hair by Sam McKnight Modern Hairspray (out in April), Hair by Sam McKnight Cool Girl spray (out in April), Balmain Hair Couture extensions
TOP TIPS: After creating two to four inside-out braids down the center of models' heads for a "mohawk" effect, McKnight gathered each girl's hair into a ponytail. To take the tail to new extremes, he wrapped the elastic with Balmain Hair Couture extensions, securing the faux strands in place with a bobby pin. Next, he took a small section from the tail and coated it from roots to ends with a mysterious gel (perhaps the next namesake product launch from the pro's line?) and wound it around the base to hide any evidence of extensions, hitting hair with a blowdryer to lock everything in place. "It's almost like double-stick tape," said McKnight of his technique. "The hair sticks to itself." For a similar look in seconds, try Balmain Hair Couture Catwalk Ponytail.
WORDS FROM THE WISE: "Gigi [Hadid] was saying something very cute when we were about to start rehearsal," noted Tom Pecheux. "She said, 'Tom, I love the makeup, we look like predators!'" Pecheux crafted the sultry feline wing with a black liner, softening the effect with a black powder. A quick hit of copper pigment on the lid and a quick band of platinum on the outer corner of the lower lash line added a bit of brightness and played off the metallic lip jewelry sported by several supers. (While we can't be certain, we have a feeling Rousteing was inspired by bestie Kim Kardashian's lip ring.)
TREND TALLY: Low ponies made countless appearances this season at shows like Jason Wu, Tory Burch, and J.W. Anderson, but this tail beats out all others in terms of length. Smoky black lids accented by colorful metallics were also spotted at Brandon Maxwell and Alberta Ferretti.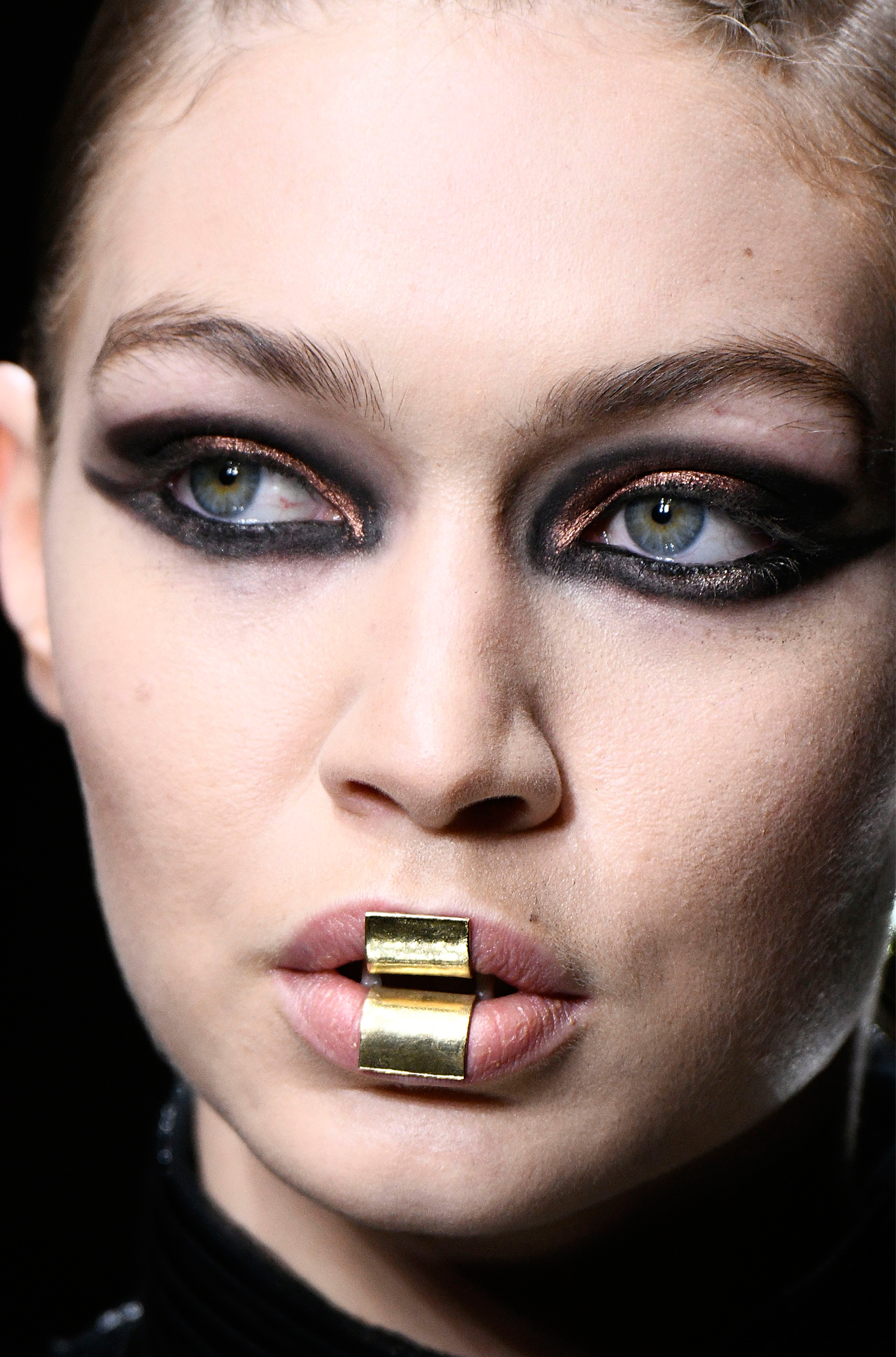 Photo: firstVIEW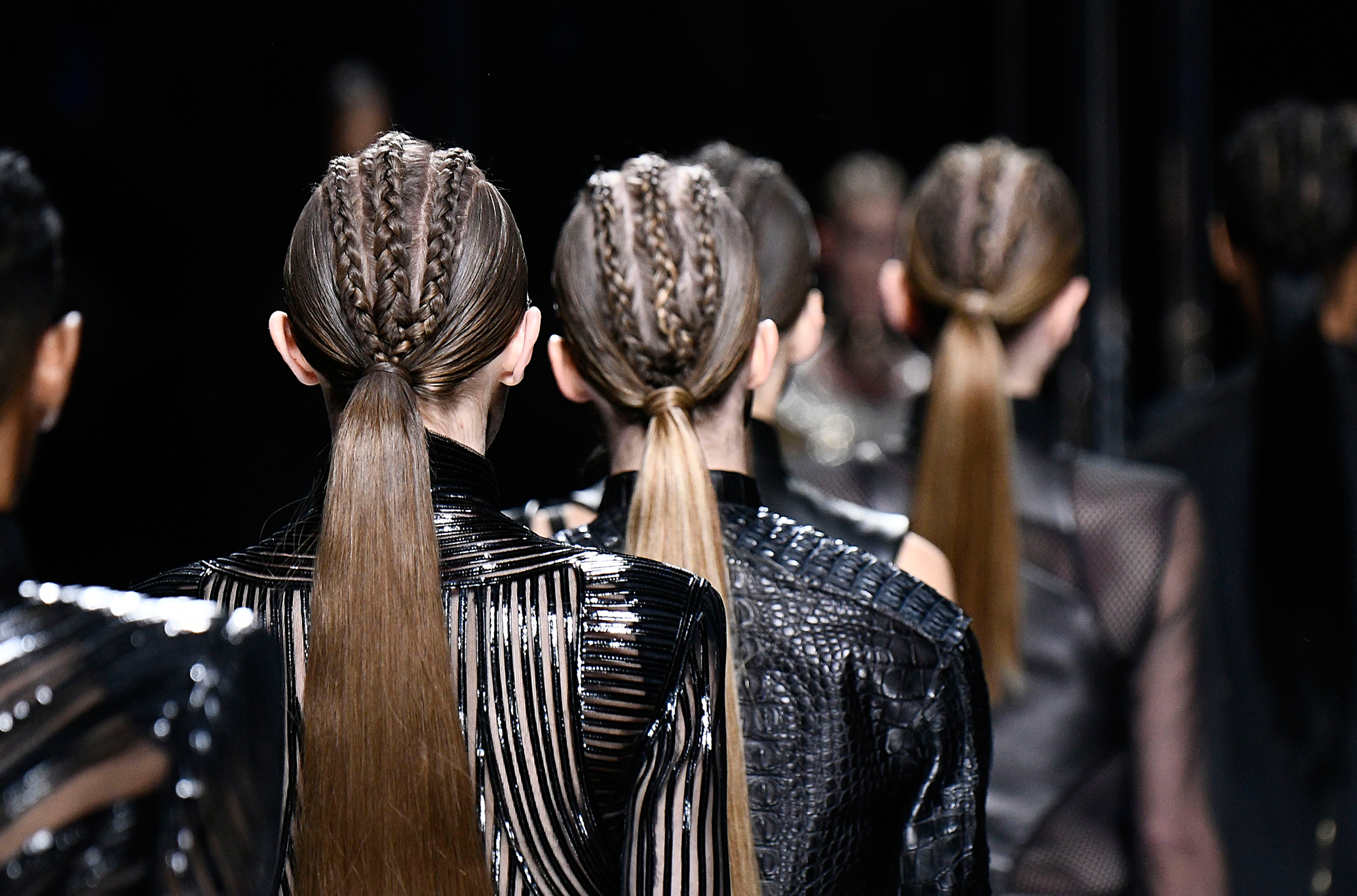 Photo: firstVIEW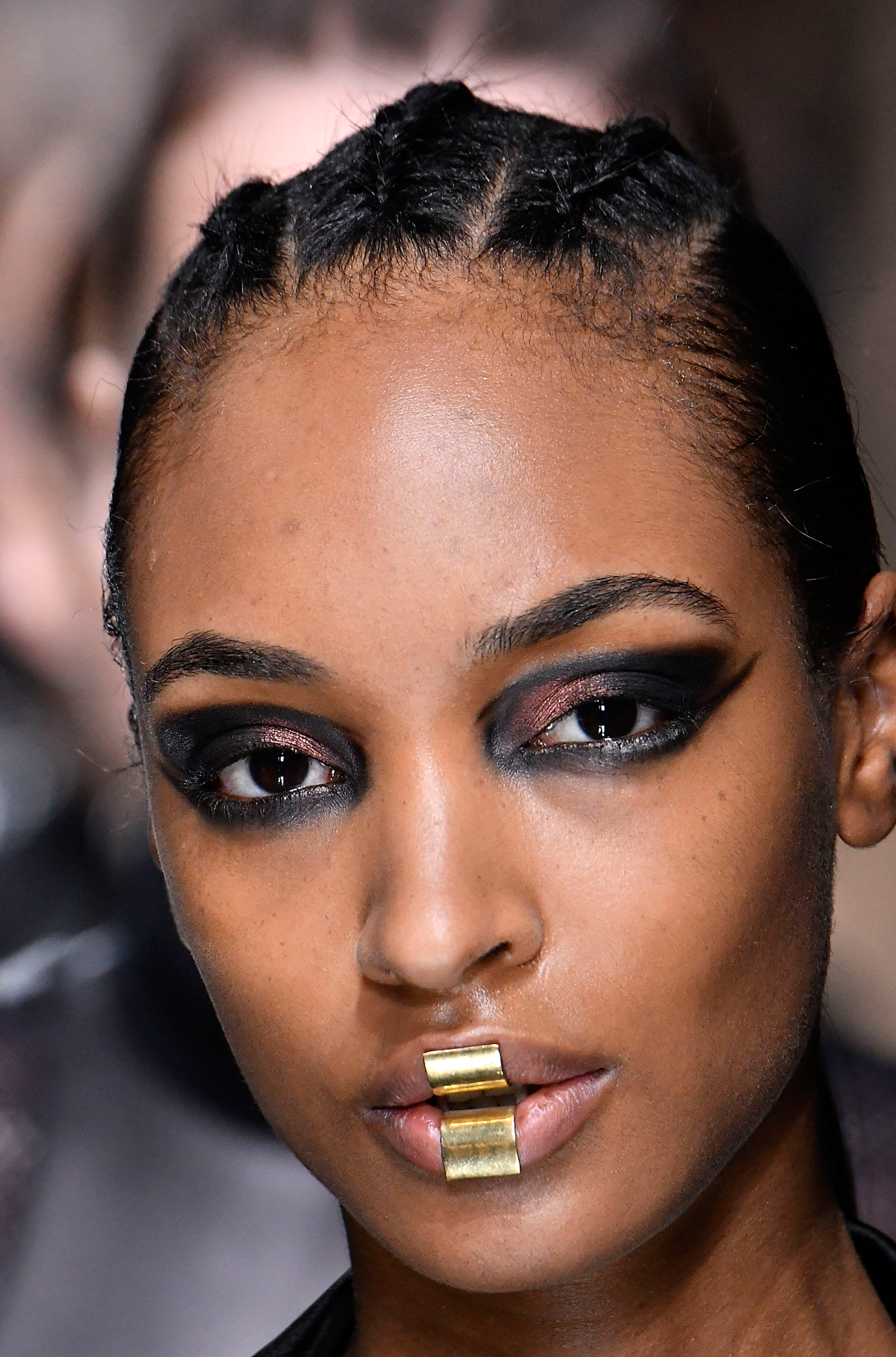 Photo: firstVIEW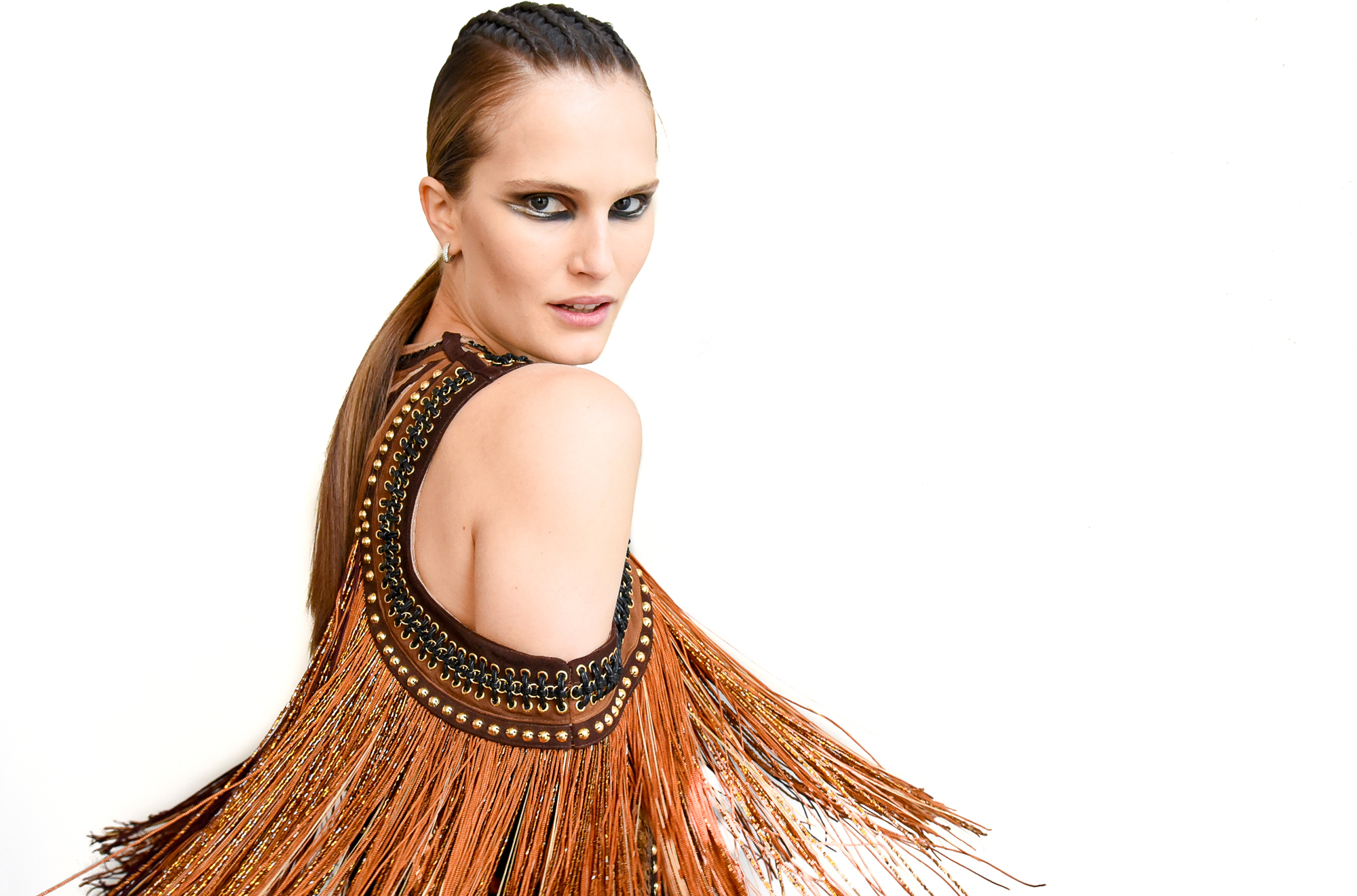 Photo: BFA.com. View more at BFA.com.
0 Comment