It appears that after Balmain's successful foray into accessible fashion for the masses with its H&M collection, the brand, and its fearless leader Olivier Rousteing, are looking to strike gold twice. This morning, the luxury fashion house announced that it will release a capsule collection of Colour Riche lipsticks (a tube of which is sold every three seconds) with L'Oréal Paris.

"L'Oréal Paris and Balmain share the same strong vision of femininity and the same goal, to empower women and offer them diverse ways to express themselves," Rousteing said in a statement. "With this collaboration, I'm thrilled to make this idea tangible for every woman around the world."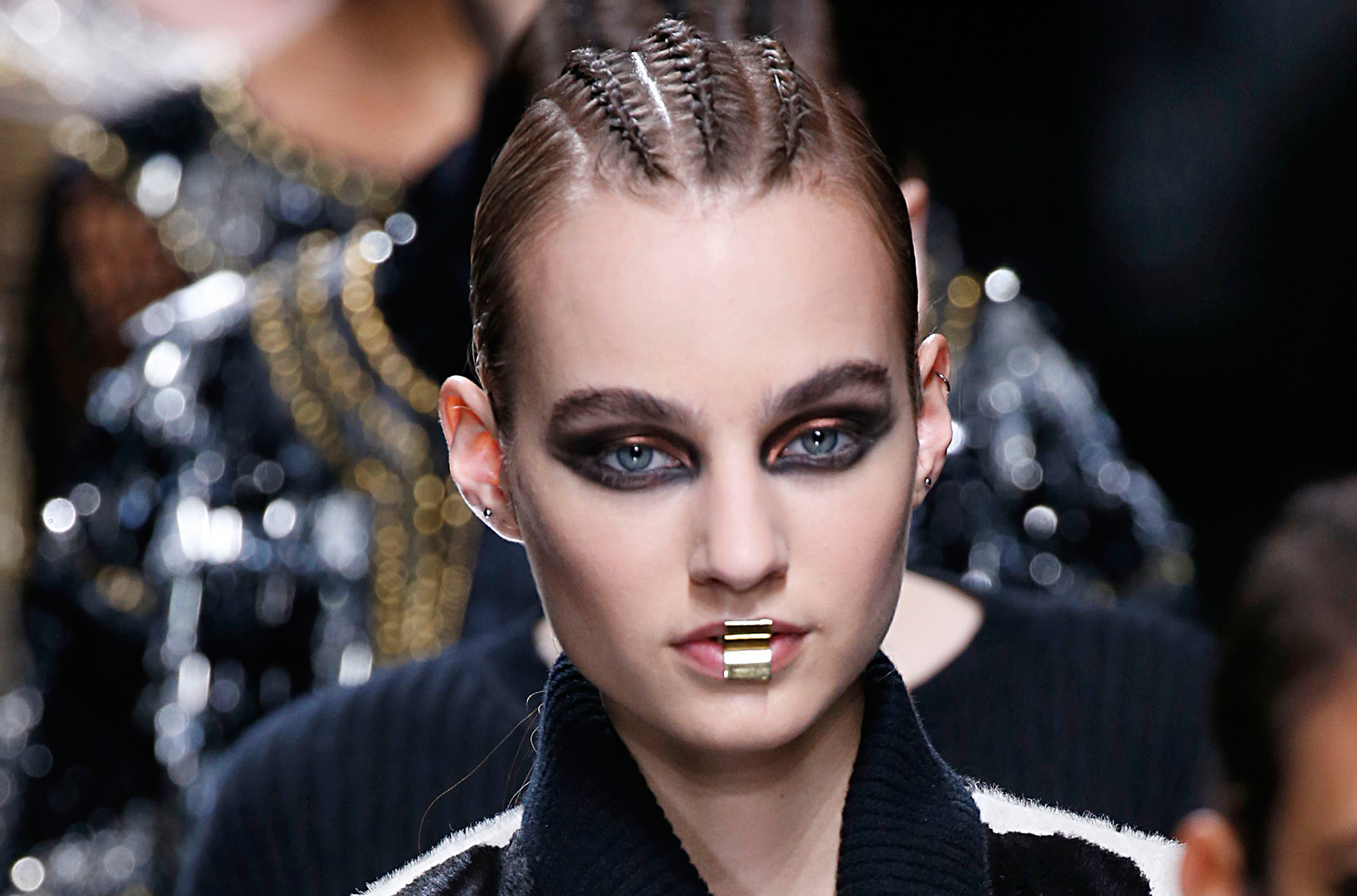 Balmain Fall 2017
Photo: firstVIEW
The collection will feature a dozen new shades in three different color themes, and Rousteing will have complete creative direction over the line and accompanying ad campaign. If we're making an educated guess, one of the colorways will likely be Kardashian-approved nudes (also, expect to see at least one member of the klan doing some sort of promotion). We also imagine limited-edition Balmain packaging is in the works (think over the top and probably gold). While the range is undoubtedly designed for the French fashion brand's budget-conscious fan base, the collaboration will also include a "lipstick jewel edition" featuring a trio of star shades that will be sold at Balmain Paris boutiques and select (read: fancy) retailers.
The limited-edition line will go on sale this September, meaning we can all look like sexy "predators"—the word Gigi Hadid used to describe the beauty look at Rousteing's Fall 2017 romp. Here's to hoping your local CVS won't be swarmed and raided like H&M locations were for Balmain's last venture into democratized fashion.
0 Comment