Whether it be "snogged" lips, a bold brow, or rainbow lids, the beauty industry is always rapidly expanding and changing. And to keep up with constant ebb and flow of the industry, the tools used to create these dreamy looks must evolve as well. From unicorn horn brushes to Harry Potter-inspired wands to mermaid tails, the Instagram-friendly gimmicks are plentiful. The real gems, however, remain a carefully guarded secret between select beauty insiders. Thanks to makeup maestro Rommy Najor, we're blowing the door to the classified world of cosmetic brushes wide open. Here, we reveal the best brands and brushes—all affordable and created by makeup artists—that you've probably never heard of so you can paint your face like an actual pro. Even better: No mystical horses or boy wizards were involved in the making of these must-try tools.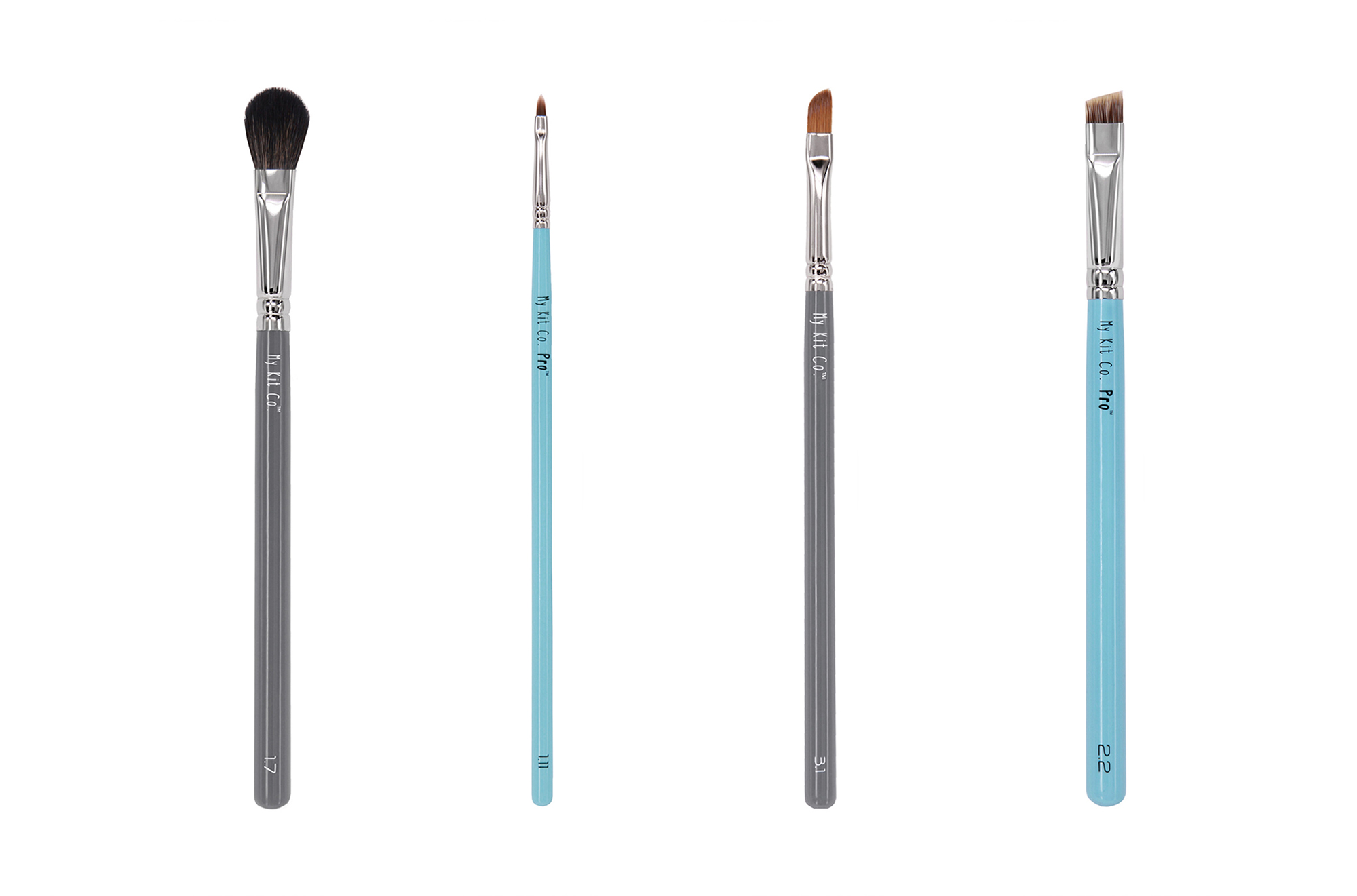 Founded in 2015, this UK-based brand is designed for pros by pros. The extensive brush range, covetable clear cases, and magnetic palettes make stocking and organizing your kit a breeze.

Why You'll Fall in Love: "These brushes are made with the softest natural fibers and the handles have a luxury feel to them, not to mention the color of the handles are lovely and easy to find amongst the bundles of black brushes most commonly found in your collection," said Najor. "These brushes are well executed and the unique shapes make achieving the makeup trends that you see hitting the catwalks easy."
The Must-Haves:
1.7 My Ultra Multi: "One of my faves," gushed Najor. "The size of the brush is perfect, which means it offers the ideal amount control when using it for various things/areas of the face, such as setting powder in the T-zone, highlighting cheekbones, contouring the cheekbones/jawline, or even blush."
1.11 My Tiny Liner: "Perfect for the invisible tight-line eyeliner, which is closest to the root of the lash," explained Najor. "Also, great for drawing in individual eyebrow hairs."
3.1 My Line & Fill: "It has a soft round curve to it on one side of the brush, which is ideal for hugging the cupid's bow of the lip and applying lip color in a one-swoosh motion," said Najor. "It's also a shape not commonly found in most of the brush lines out there!"
2.2 My Bold Brow: "Ideal for creating that boy brow à la Brooke Shields, but also delivers a soft airy feel," said the pro.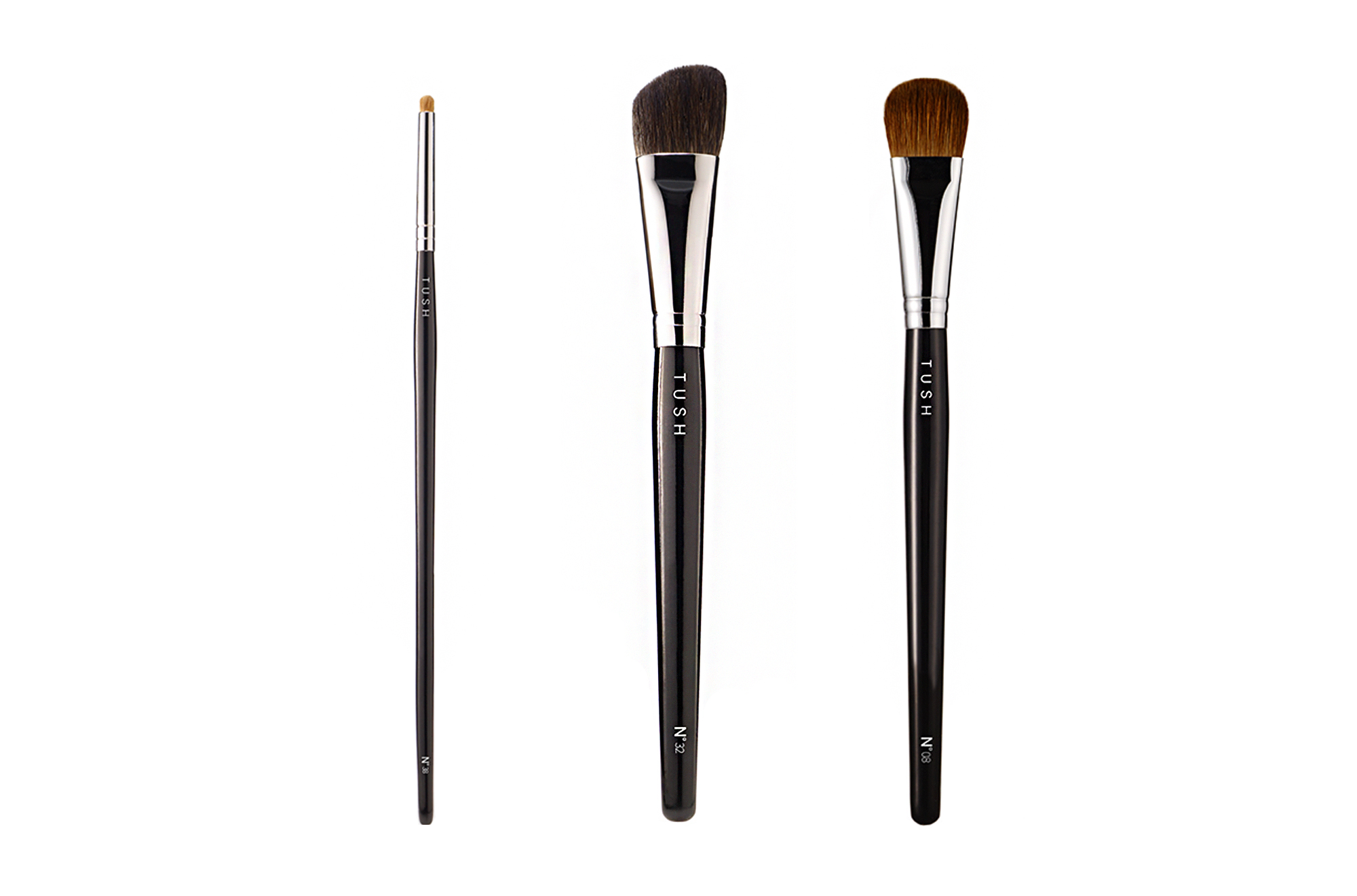 Dutch makeup artist Liselotte van Saarloos founded the brand to satisfy her own cravings for quality tools. Each brush is individually handcrafted and sculpted—not cut across the tips of the hair—to create the perfect shape. You'll find luxe natural bristles made of Siberian squirrel, sable, or goat hair, as well as synthetics throughout the comprehensive range.
Why You'll Fall in Love: "These are affordable, high-end luxury brushes with the softest natural bristles," said Najor. "They're also incredibly soft and controlled, which prevents fallout when working with powders."
The Must-Haves:
No. 38 Mini Eye Contour Brush: "A prized possession since it is a shape that is rare to find amongst many brush lines out there," said Najor. "I use this tiny, dome-shaped brush for smudging eyeliner into the root of the lashes, as well as carving out the crease of the eyes."
No. 32 Extra Small Contour Face Brush: "It's small and compact, which makes it ideal for hugging the cheekbone, jawline, and décolleté," said Najor. "It can be used with cream products, too."

No. 8 Large Blender Brush: "This flat, paddle-shaped brush is great for eyes or the face," said Najor. "Personally I'm obsessed with using it to apply cream or liquid foundation. It's large enough to tackle your entire complexion, but small enough for precise coverage and control."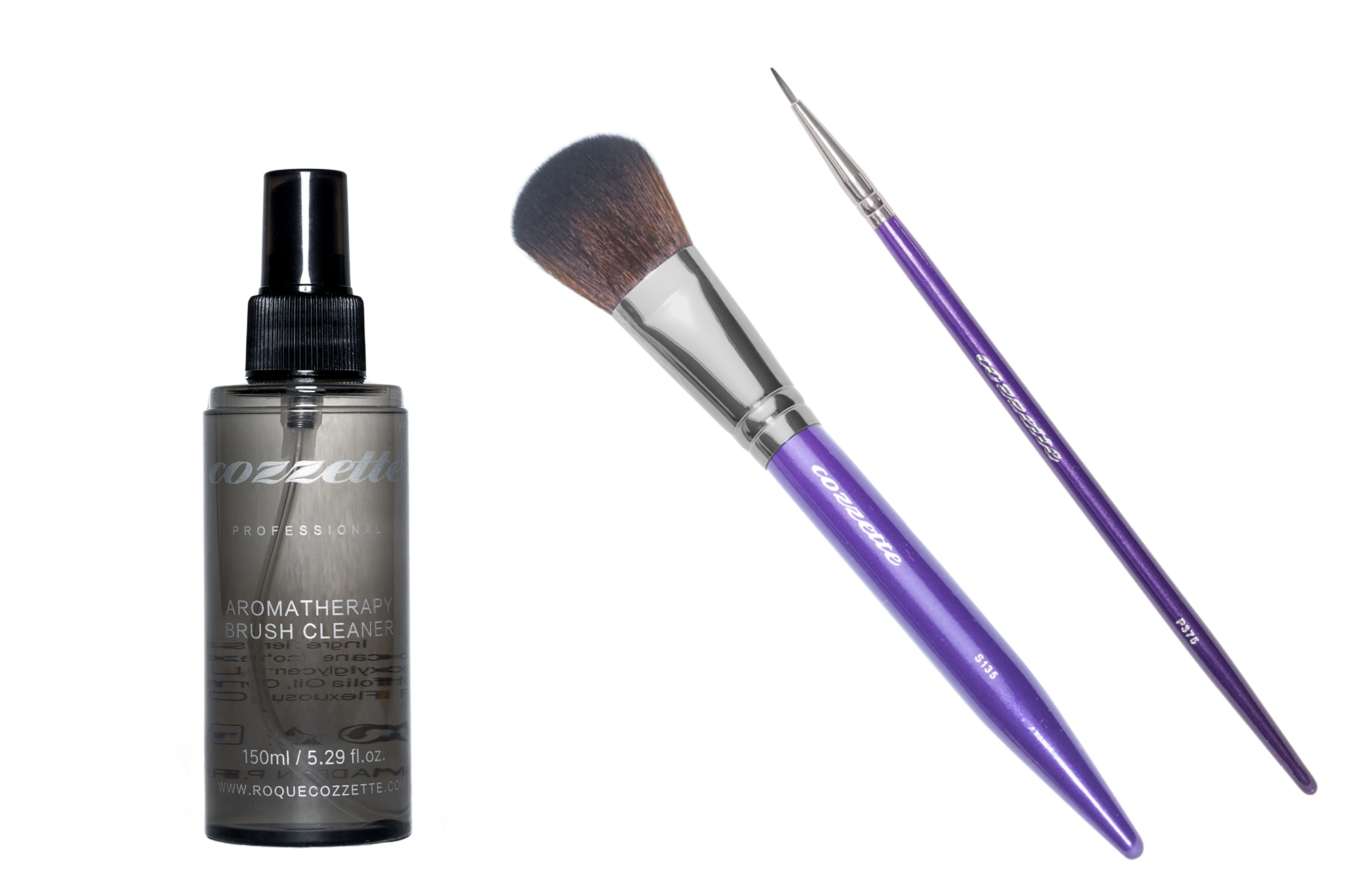 Founded in 2009 by makeup artist and photographer Roque Cozzette, this line is 100 percent vegan and cruelty free. The brand offers an extensive brush collection boasting nylon or taklon bristles, as well as a wide range of concealers, eyeshadows, and cases.

Why You'll Fall in Love: "The shapes of the handles are very sleek and sexy," said Najor. "Plus, they're painted either purple or red, which makes them easy to find when lost in your menagerie of makeup brushes."
The Must-Haves:
Aromatherapy Brush Cleanser: "It has a lavender and lemongrass notes and the formula is fantastic for revitalizing, hydrating, and of course sanitizing my brushes," said Najor.

S135 Contour Stylist Brush: The plush-but-compact shape is great for contouring and applying blush," he said. "The flatness is also an added bonus and isn't commonly found within most popular brush lines."

P375 Stylist Eyeliner Brush: "The shape of this brush is so fine that it's perfect for creating a streamlined and precise shape," said Najor. "It's ideal for liquid, cake, or gel liners."
0 Comment