Judging by our Instagram feeds from the past few months, the best hairstyle of summer (along with the buzz cut, which offers built-in air conditioning) is undoubtedly wind-tousled waves—preferably caught blowing in the ocean breezes on a picturesque beach in Santorini or Ibiza. The editors at Fashion Unfiltered put their flat irons on ice for the summer and added these creams and spritzable concoctions to their rotations. While we didn't exactly top off our tans on a far-flung isle (we've got a site to run here, people), we did achieve the same effortless look…all without getting sand stuck in awkward cracks and crevices. Here, 11 ways to keep the summer spirit alive well into September.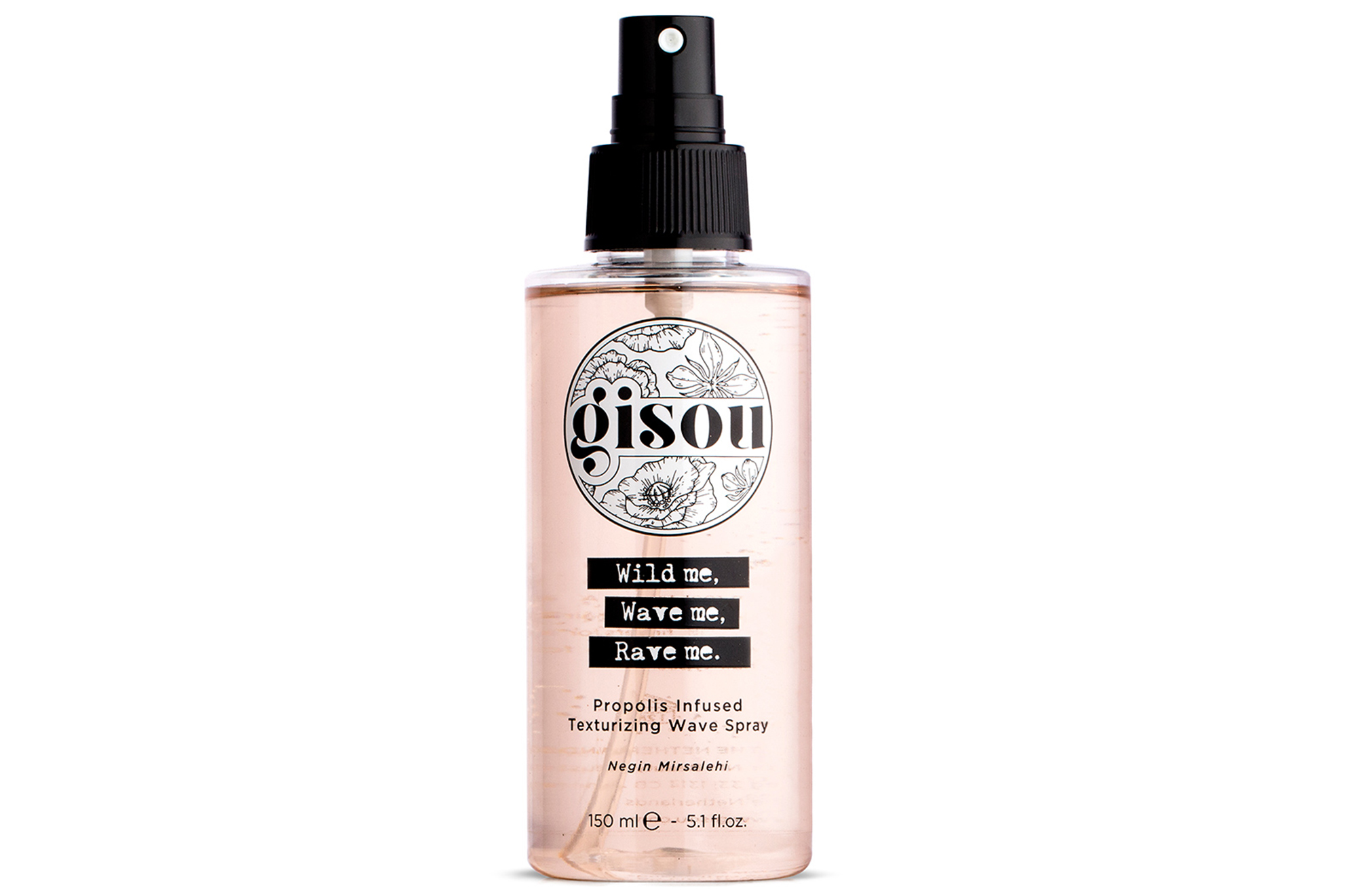 Photo: Courtesy of Revolve
Gisou Propolis Infused Texturizing Wave Spray, $39; Buy it now
Tester: Amber Kallor, Beauty Director
Hair Type: "Naturally wavy, but not quite curl level."
The Texture: "A little gritty, but in a good way."
The Scent: "Fresh and floral."
The Pros: "While propolis, a product of bees, is said to help with hair loss, I doubt the trace amount in this product will do more than strengthen the strands you have already. However, this millenial pink spritz definitely delivers when it comes to adding oomph to natural waves without looking too 'done.'"
The Cons: "My hair did feel a bit dry—like post-ocean texture—but that didn't bother me!"
The Look: "I like to think Negin Mirsalehi, a Dutch blogging sensation, bottled the secret to her waist-grazing waves."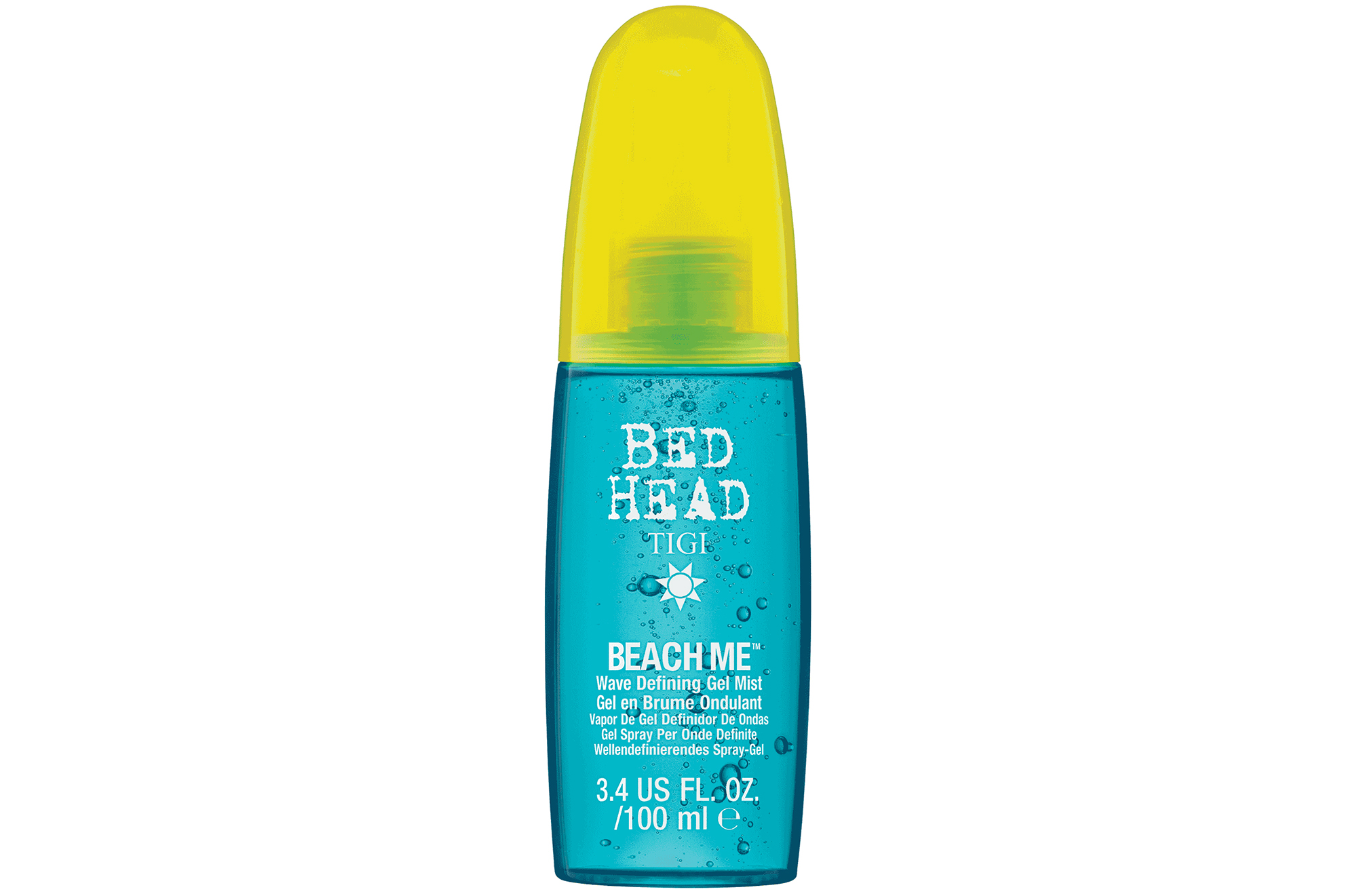 Photo: Courtesy of Ulta
TIGI Bed Head Beach Me Wave Defining Get Mist, $19; Buy it now
Tester: Hilary Shepherd, Editorial Contributor
Hair Type: "Straight as a ruler and thick, thick, thick."
The Texture: "It was unlike anything I've ever tried before, like a cross between a lightweight spritz and a rich serum. After applying, my hair felt the same way it does after a long day at the beach—not super soft, but with the kind of summery coarseness you can only achieve after a dip in the ocean and hours in the sun."
The Scent: "I'm not crazy about the fruity fragrance because it brings me back to my middle school Bath & Body Works days—but it's okay because you can barely smell it on your hair."
The Pros: "It works and the best beach spray ever to land in my arsenal. The first time I tried it, I scrunched it through wet hair and let it air-dry. When I looked in the mirror a few hours later, my hair was wavy and effortlessly beachy. I tried it again on dry, straight hair, and the transformation was almost instant."
The Cons: "There wasn't anything I didn't like, save for the aforementioned saccharine scent."
The Look: "Brigitte Bardot after a sizzling romp on the beaches of Saint-Tropez."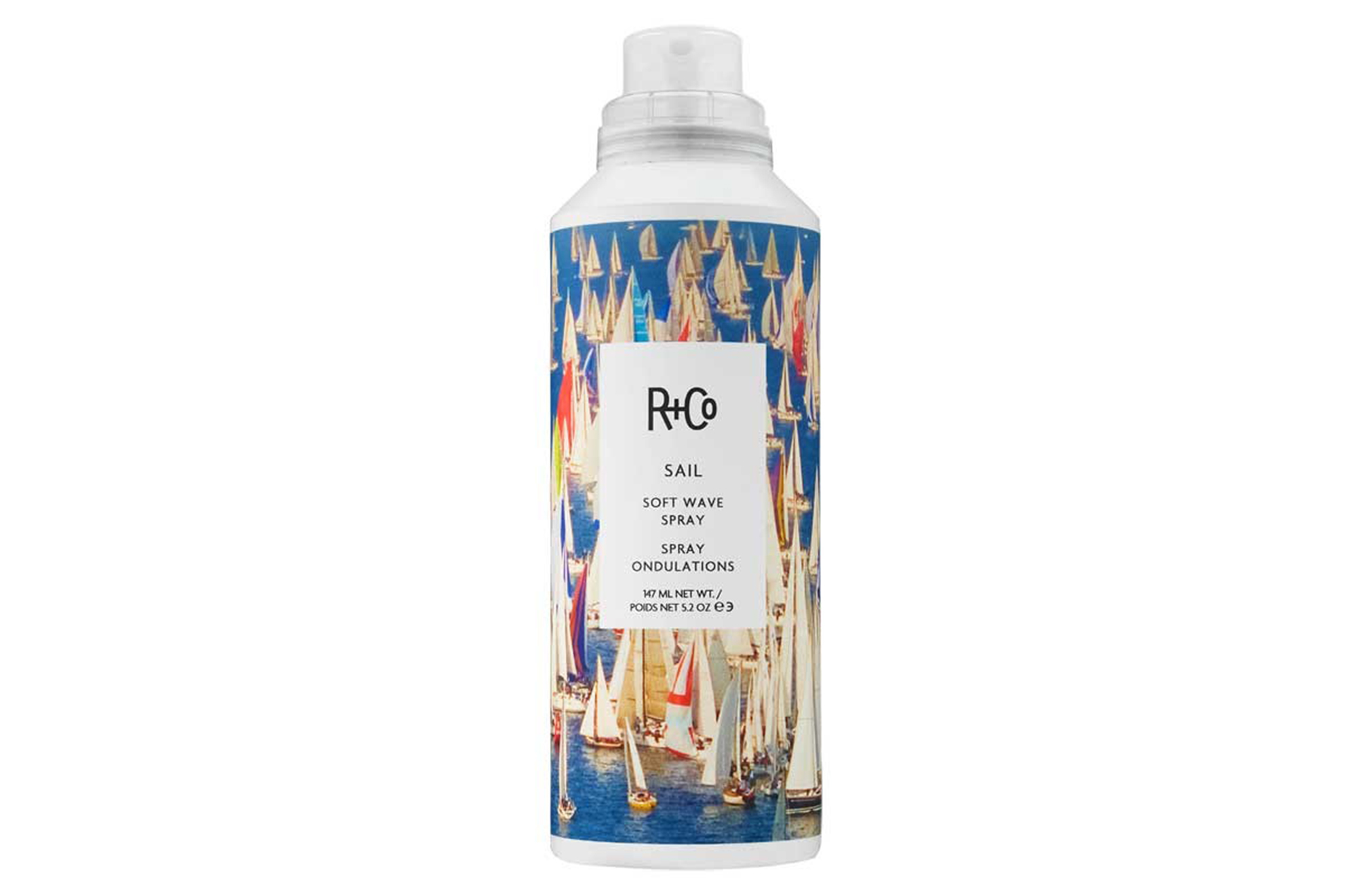 Photo: Courtesy of Saks Fifth Avenue
R+Co Sail Soft Wave Spray, $29; Buy it now

Tester: Erinn Hermsen, Site Director
Hair Type: "Wavy. I have natural texture, but need a little product to tame it."
The Texture: "This is the first surf spray I've ever tried that didn't leave my hair with any crunch—and I doused my strands with this stuff."
The Scent: "Slightly floral, but barely there."
The Pros: "This featherweight aerosol provides a gentle misting instead of leaving hair wet and limp."
The Cons: "If you want tons of hold and definition, look elsewhere."
The Look: "Bombshell Blake Lively."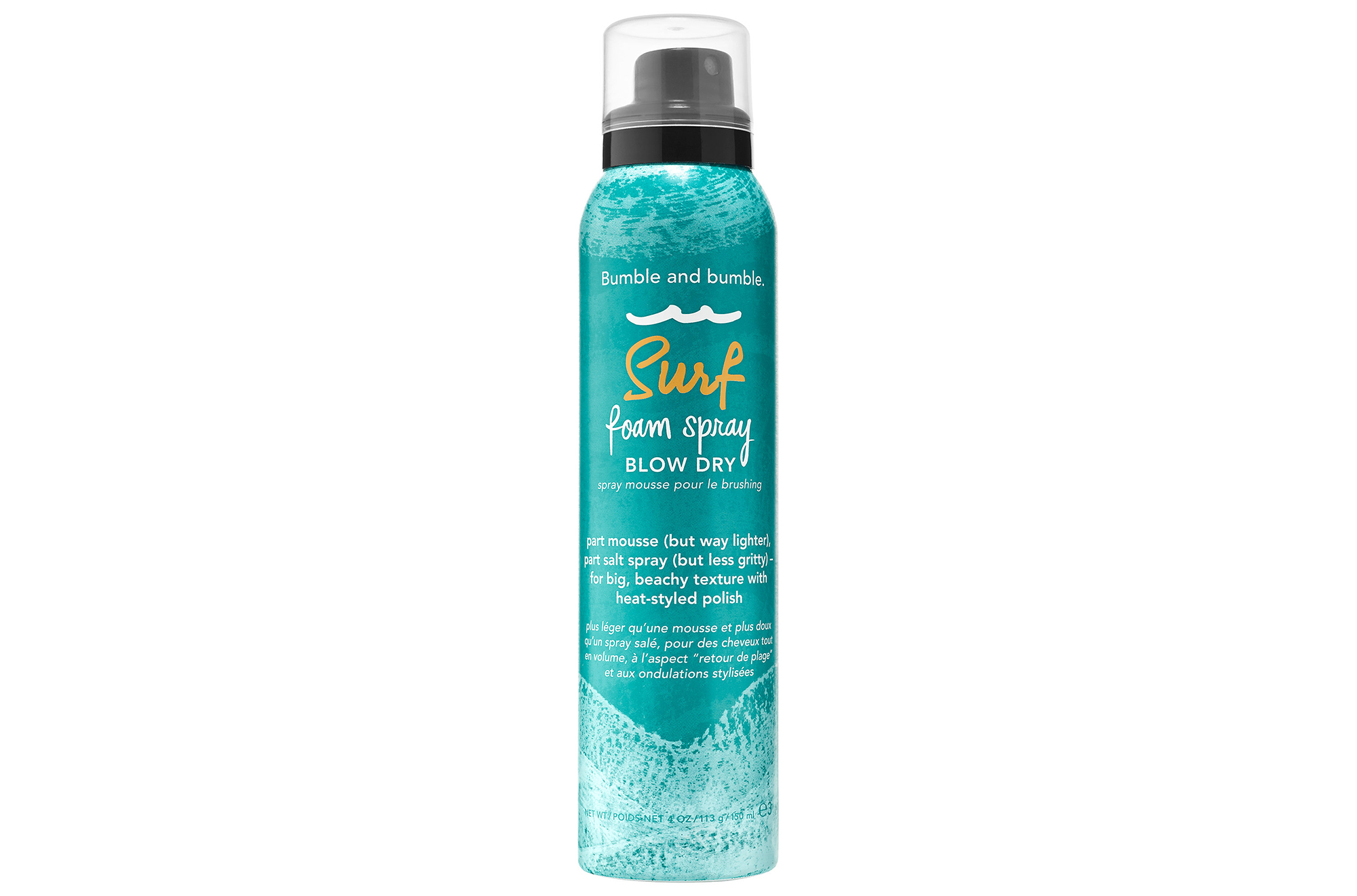 Bumble and Bumble Surf Foam Spray Blow Dry, $31; Buy it now

Tester: Frances Solá-Santiago, Editorial Contributor
Hair Type: "Wavy hair that I typically style with a flat iron."
The Texture: "I may have ignored the instructions to take it easy and applied too much on my first attempt. By the second day, however, my waves softened up a bit and look like I spent the day on the sand…which is unfortunately not my reality."
The Scent: "It smells similar to the brand's classic Surf Spray in that it really transports your senses—as well as your hair—to the beach."
The Pros: "I liked that I could use so little and still get tons of texture."
The Cons: "A little goes a long way, so heed the warnings to avoid any crunch."
The Look: "Lorde's messy waves."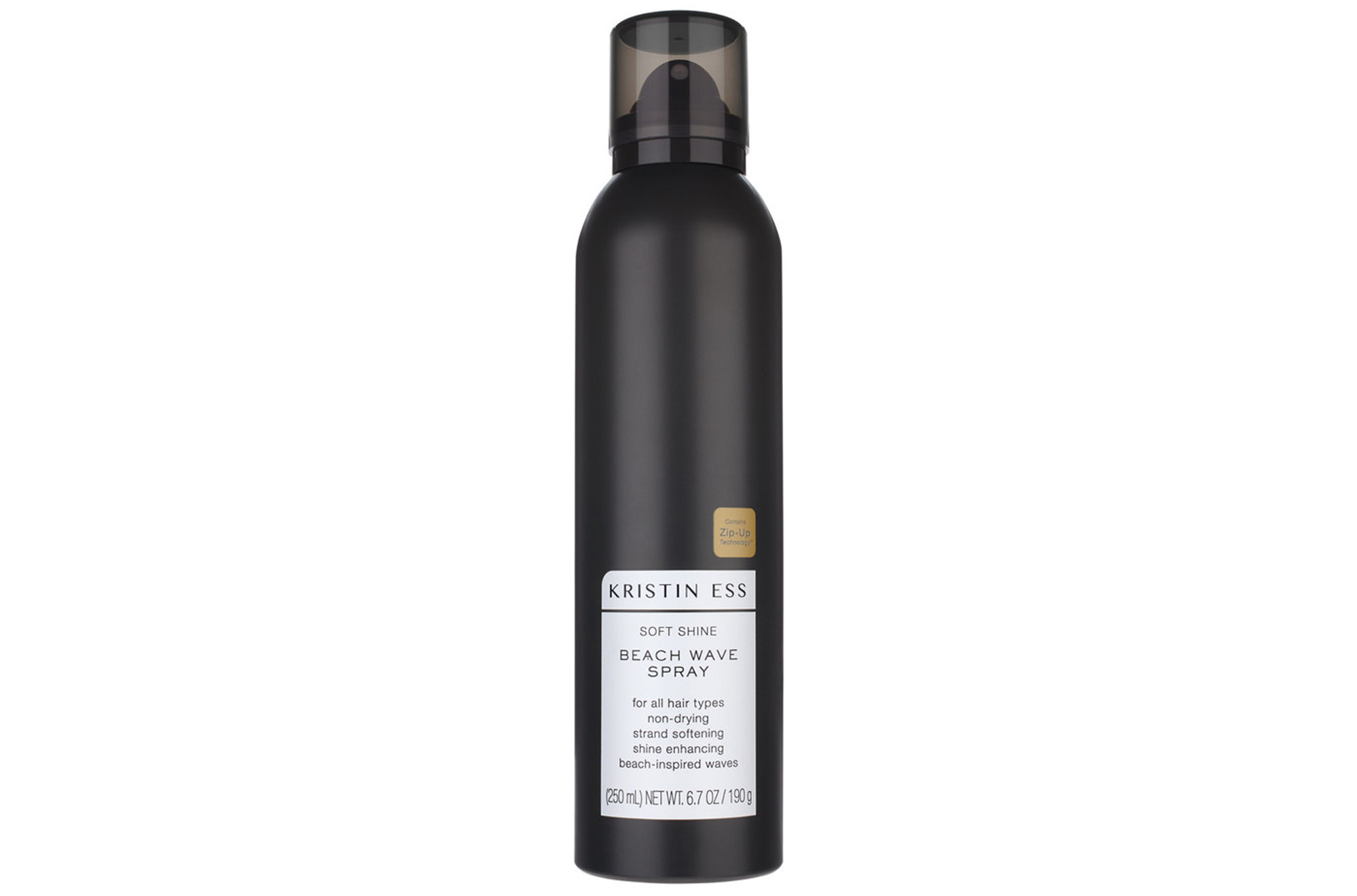 Photo: Courtesy of Target
Kristin Ess Soft Shine Beach Wave Spray, $14; Buy it now

Tester: Amber Kallor, Beauty Director
The Texture: "Featherweight and zero crunch factor."
The Scent: "It smells like a pricey salon."
The Pros: "I love that you can apply this to dry hair or use it to muss up freshly curled strands for that lived-in effect. You definitely don't have to shellack this formula on—a few spritzes takes you far. Plus, I could still run my fingers through my waves without getting stuck."
The Cons: "It's super lightweight, so if you're looking for hold, head elsewhere."
The Look: "Lauren Conrad, of course. Kristin Ess was the woman behind her signature Cali girl waves."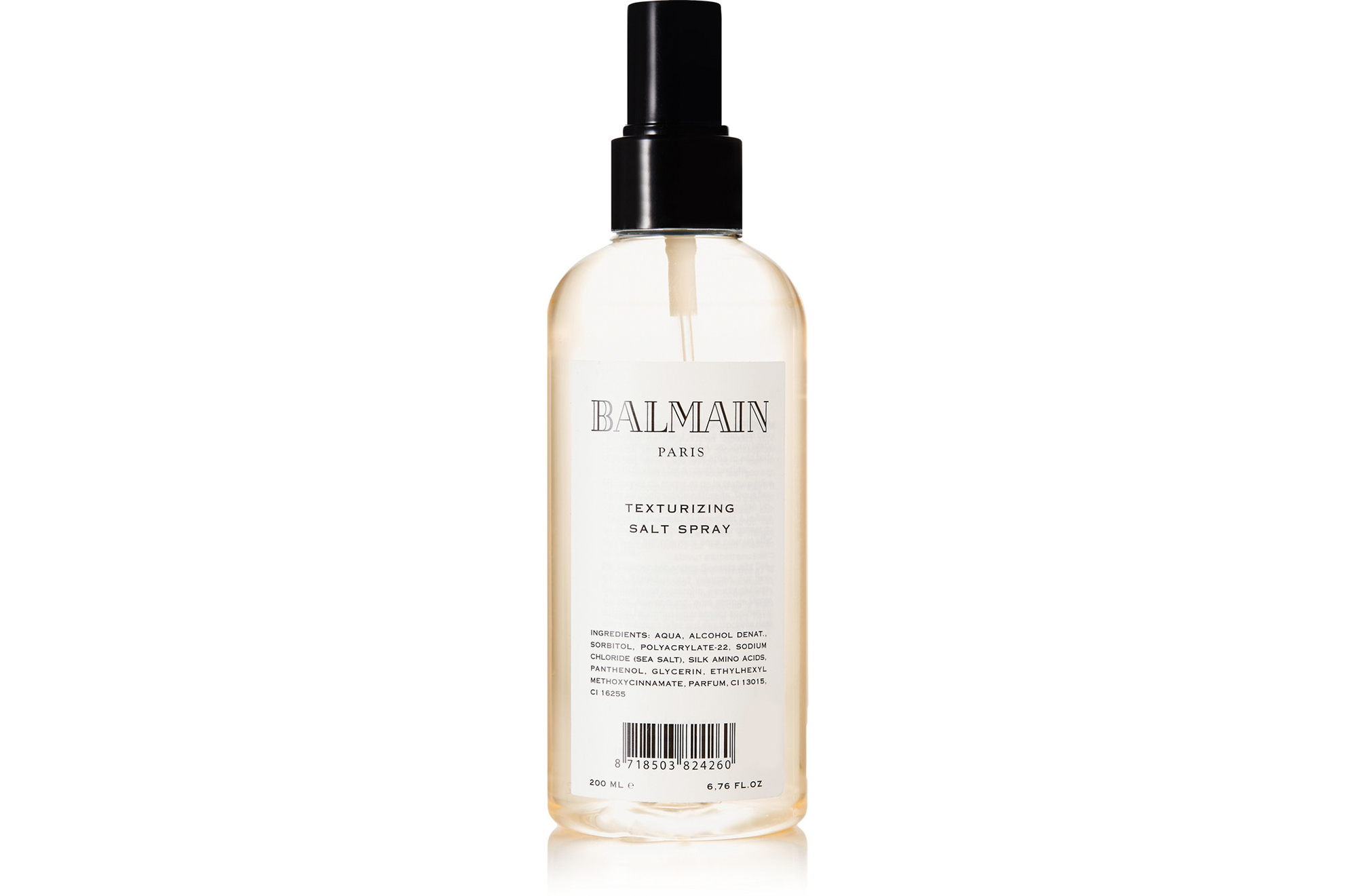 Photo: Courtesy of Net-a-Porter
Balmain Paris Hair Couture Texturizing Salt Spray, $38; Buy it now

Tester: Hilary Shepherd, Editorial Coordinator
The Texture: "This gem of a beach spray kept the waves I earned splashing around in the ocean intact."
The Scent: "I loved the scent—I hate anything that's overly fruity, which is so common in basic beach sprays. Balmain's subtle, perfume-like aroma was a huge plus."
The Pros: "This spritz is buildable, so you can keep adding more depending on the type of tousle you're after."
The Cons: "Unlike the French fashion house's clothing, the effect is subtle. If you want over-the-top waves, this isn't for you."
The Look: "A sophisticated surfer girl catching a wave in Biarritz."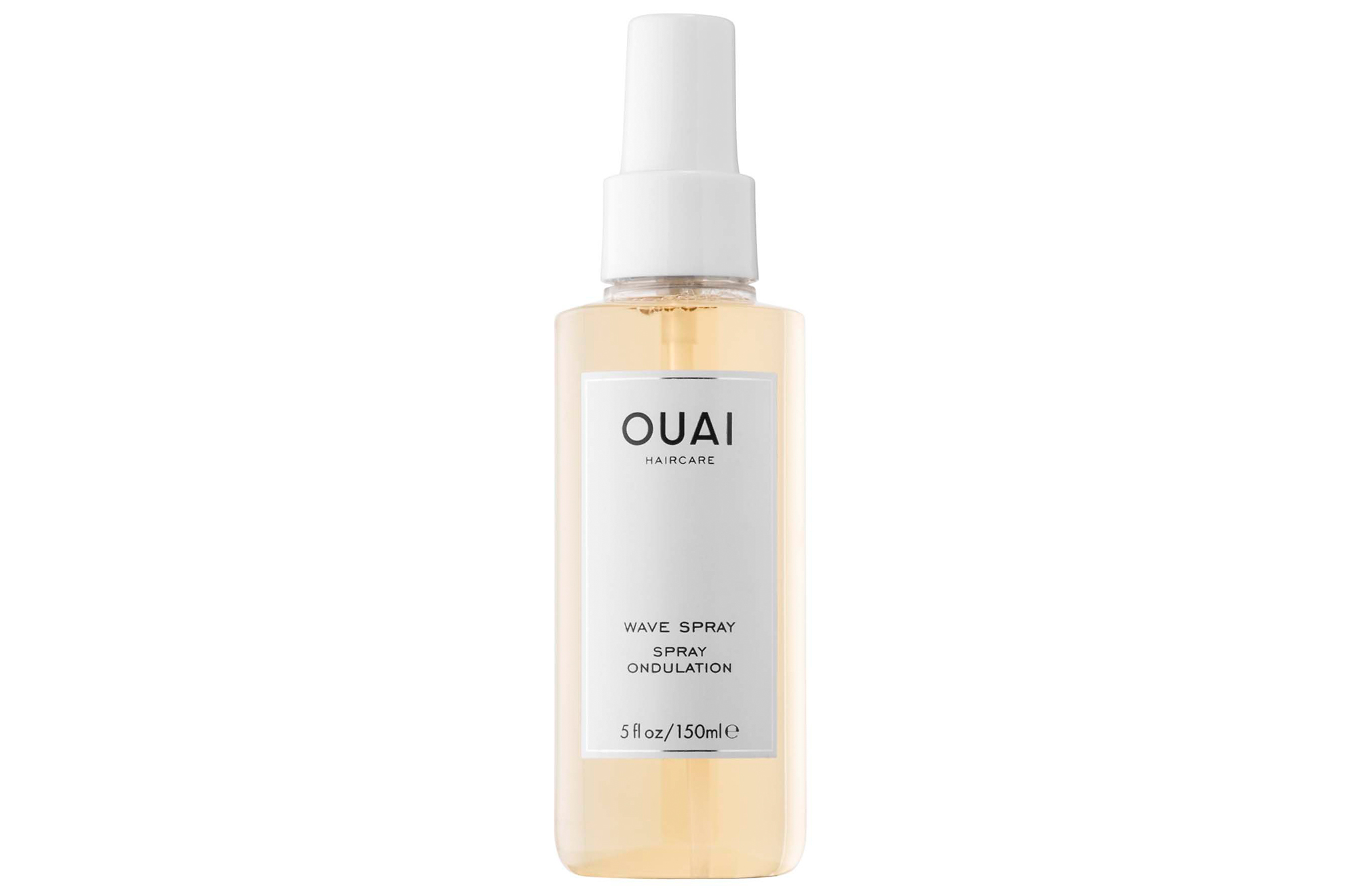 Photo: Courtesy of Sephora
Ouai Wave Spray, $26; Buy it now

Tester: Frances Solá-Santiago, Editorial Contributor
The Texture: "It gave my waves plenty of hold, but I couldn't easily brush through them with my fingers."
The Scent: "It almost felt like I was wearing a new perfume, as the combo of lemon, musk and amber is pretty strong. Thankfully, it smells good!"
The Pros: "It did give my natural waves more definition."
The Cons: "My hair felt a bit stiff and slightly crunchy."
The Look: "This gave me Serena van der Woodsen vibes."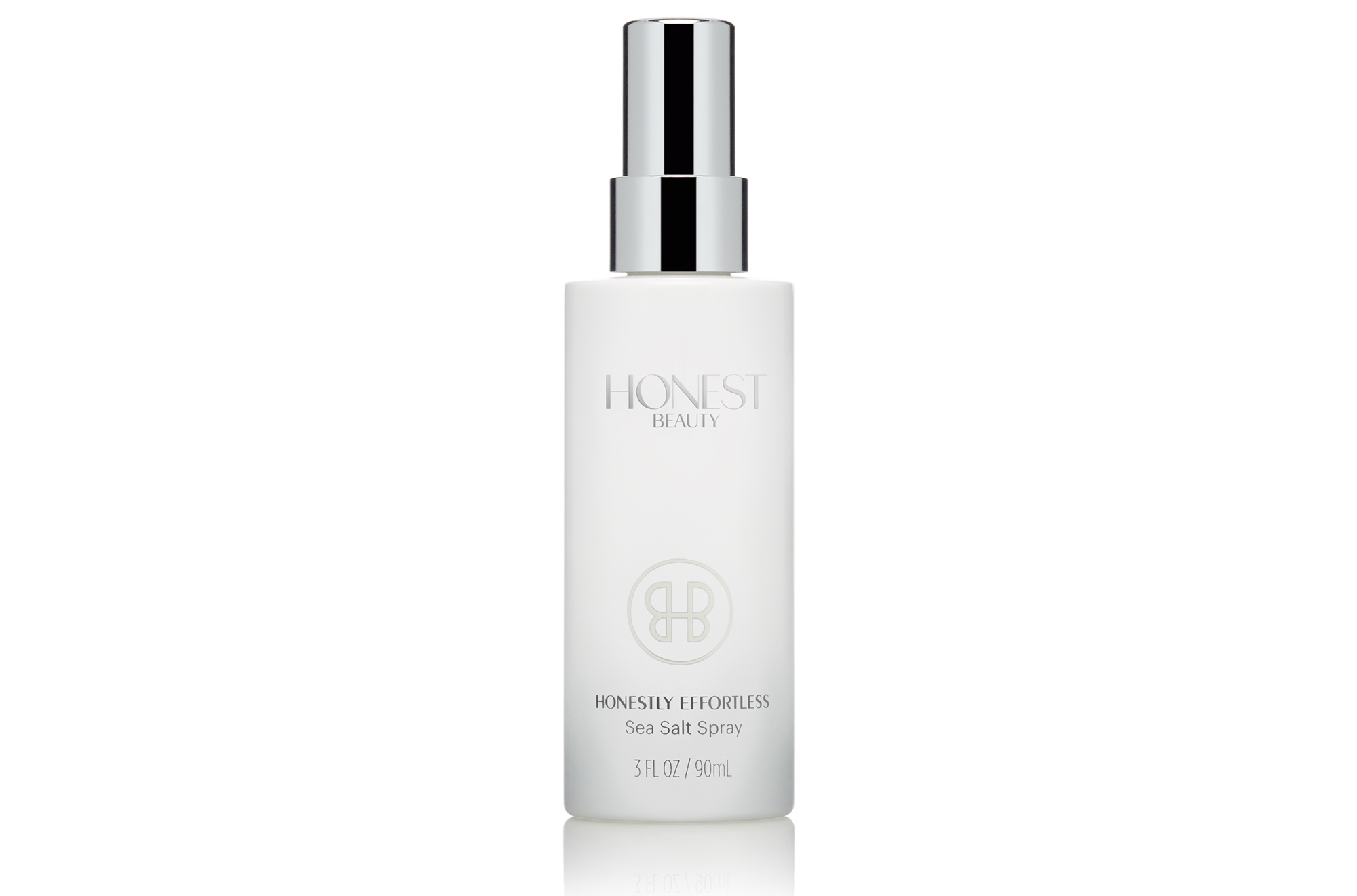 Photo: Courtesy of Ulta
Honest Beauty Honestly Effortless Sea Salt Spray, $18; Buy it now

Tester: Erinn Hermsen, Site Director
The Texture: "I sprayed my hair and did a quick braid before bed. When I woke up, I had beach-ready waves that were super soft."
The Scent: "While it doesn't contain any, it smells similar to Argan oil, which I like!"
The Pros: "I liked that I could easily rake my fingers through my hair even after I slept on it."
The Cons: "When I sprayed my hair and didn't sleep in a braid overnight, there was a slight stiffness to my waves, but it's less than other products I've tried."
The Look: "Supermodel Candice Swanepoel on a beach—not a glossy Victoria's Secret ad."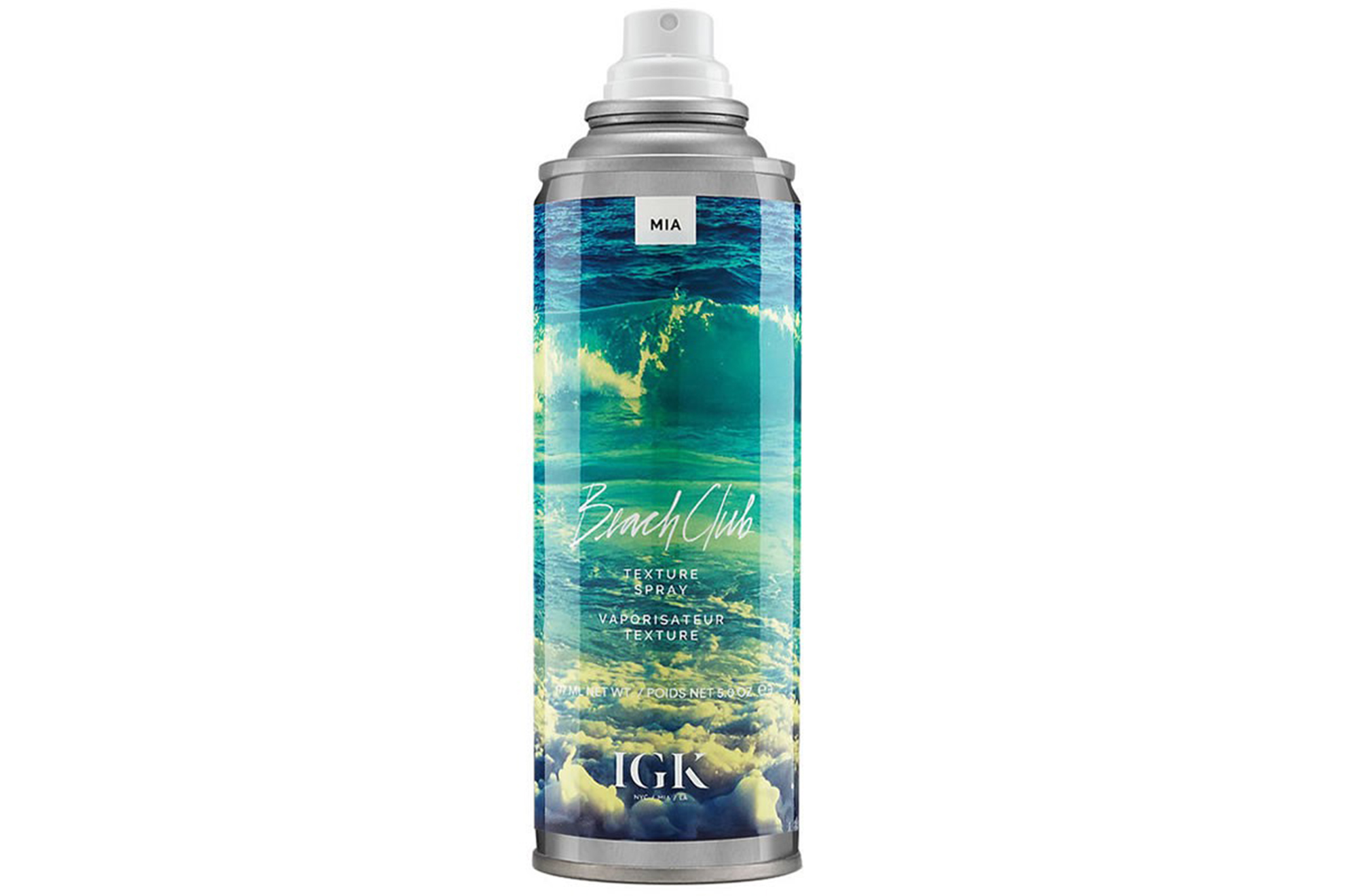 Photo: Courtesy of IGK
IGK Beach Club Texture Spray, $29; Buy it now

Tester: Hilary Shepherd, Editorial Coordinator
The Texture: "The consistency reminds me of dry shampoo."
The Scent: "It smells like coconuts…or a dressing room at a beauty pageant in Dallas, Texas."
The Pros: "It plumps up strands as it texturizes, which is great if your strands are a little greasy."
The Cons: "My hair is already annoyingly thick, so I didn't need any extra padding in that area! I also found it slightly sticky."
The Look: "Voluminous—like Beyoncé in front of a wind machine."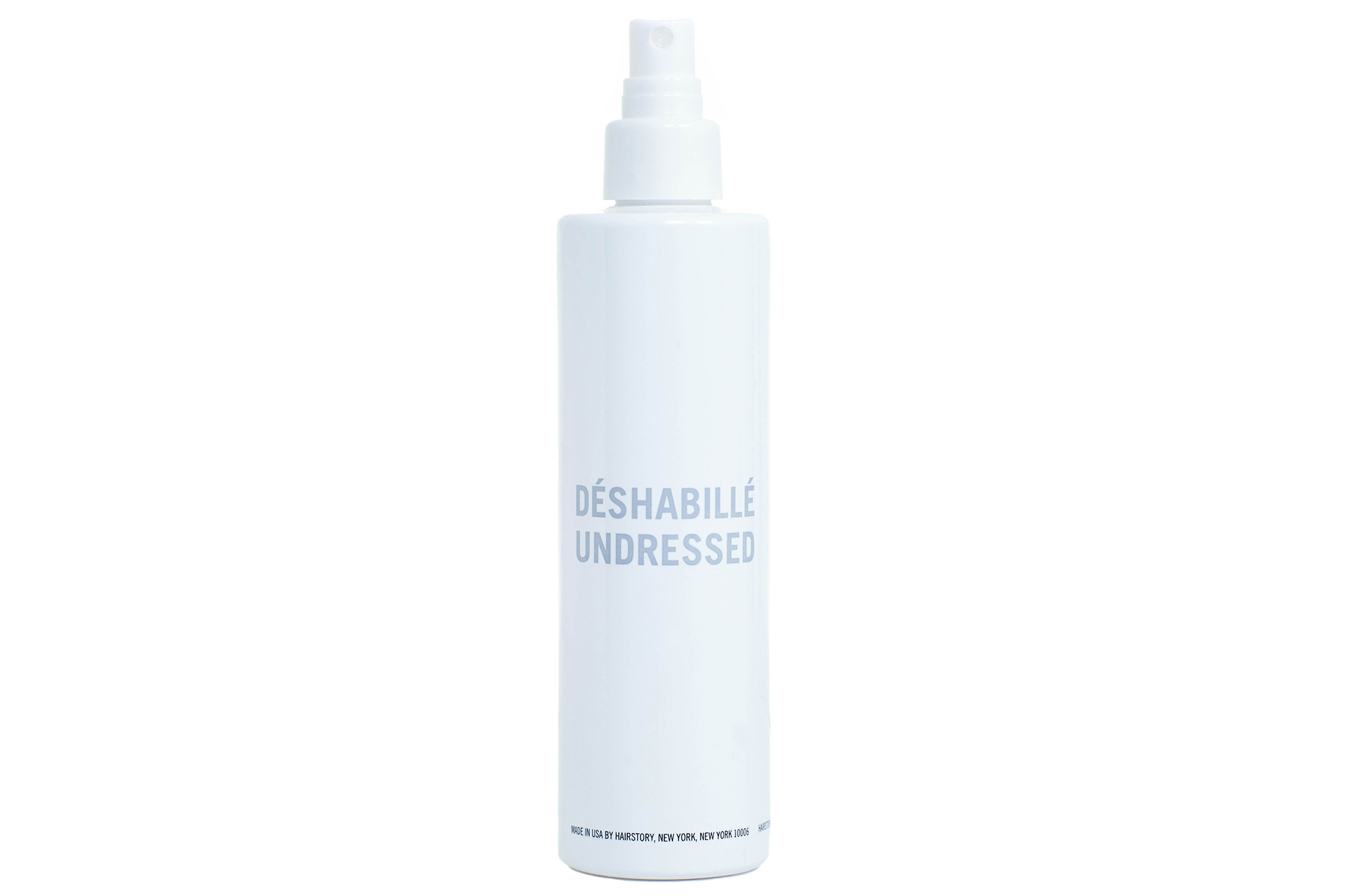 Photo: Courtesy of Hairstory
Hairstory Undressed, $38; Buy it now

Tester: Amber Kallor, Beauty Director
The Texture: "I like to start small and build up, scrunching the ends of my hair to create extra curl. Strands feel soft to the touch and waves look naturally lanky, almost like I just rolled out of bed."
The Scent: "Almost like a unisex cologne."
The Pros: "Created by Michael Gordon, the man who blessed the world with Bumble and bumble Surf Spray, this new-and-improved formula is far less crispy. It leaves hair with that perfectly mussed-up finish."
The Cons: "If you're too heavy-handed, this spritz can leave strands feeling wet."
The Look: "This creates I-woke-up-like-this French girl waves—similar to Caroline de Maigret."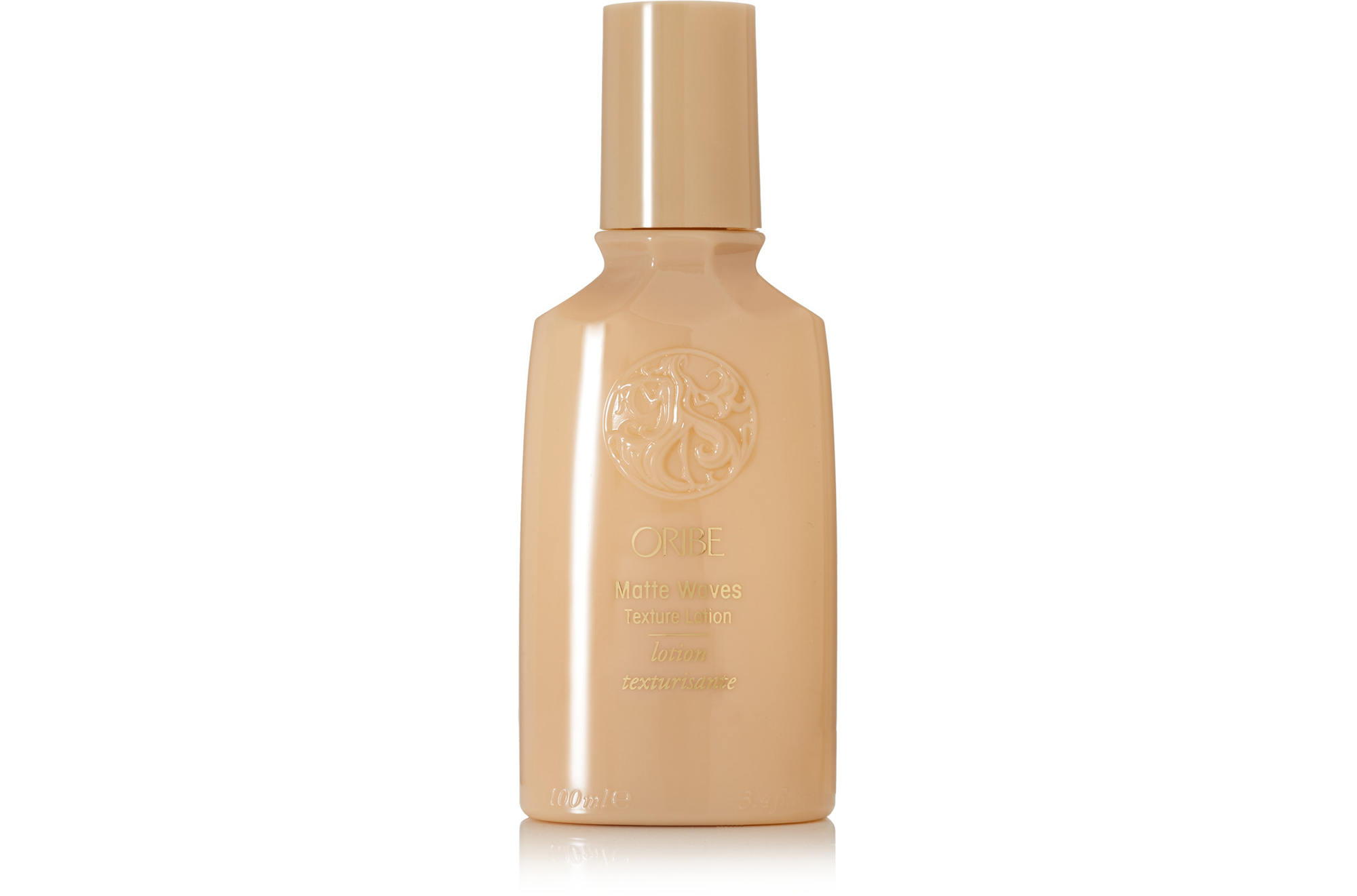 Photo: Courtesy of Net-a-Porter
Oribe Matte Waves Texture Lotion, $42; Buy it now

Tester: Hilary Shepherd, Editorial Coordinator
The Texture: "Thick and creamy, almost like body lotion."
The Scent: "Very expensive, French perfume—as is usually the case with Oribe products."
The Pros: "I tried the product two different ways: First, I glided the lotion through damp, freshly washed strands with a comb and let it air dry. It made my hair smell great, but that's about it. The second time, I scrunched it through wet hair. Doing this gave me more of the piece-y, cool-girl look I was going for, but the effect only lasted a few hours."
The Cons: "I didn't like that it weighed my already thick hair down a bit and didn't give me the effortless, just-casually-chilling-in-Capri look I was hoping for."
The Look: "Rihanna in her "Man Down" video. Very subtle waves on super long hair."
0 Comment