Queen of the hive or not, the divine Beyoncé isn't even above the side effects of pregnancy. Swollen feet and nausea go hand-in-hand with that hormone-induced glow everyone raves about—as do stretch marks (superficial scars that occur in 90% of pregnant women). Leave it to Bey, however, to bless expectant mothers with the prettiest solution to the latter.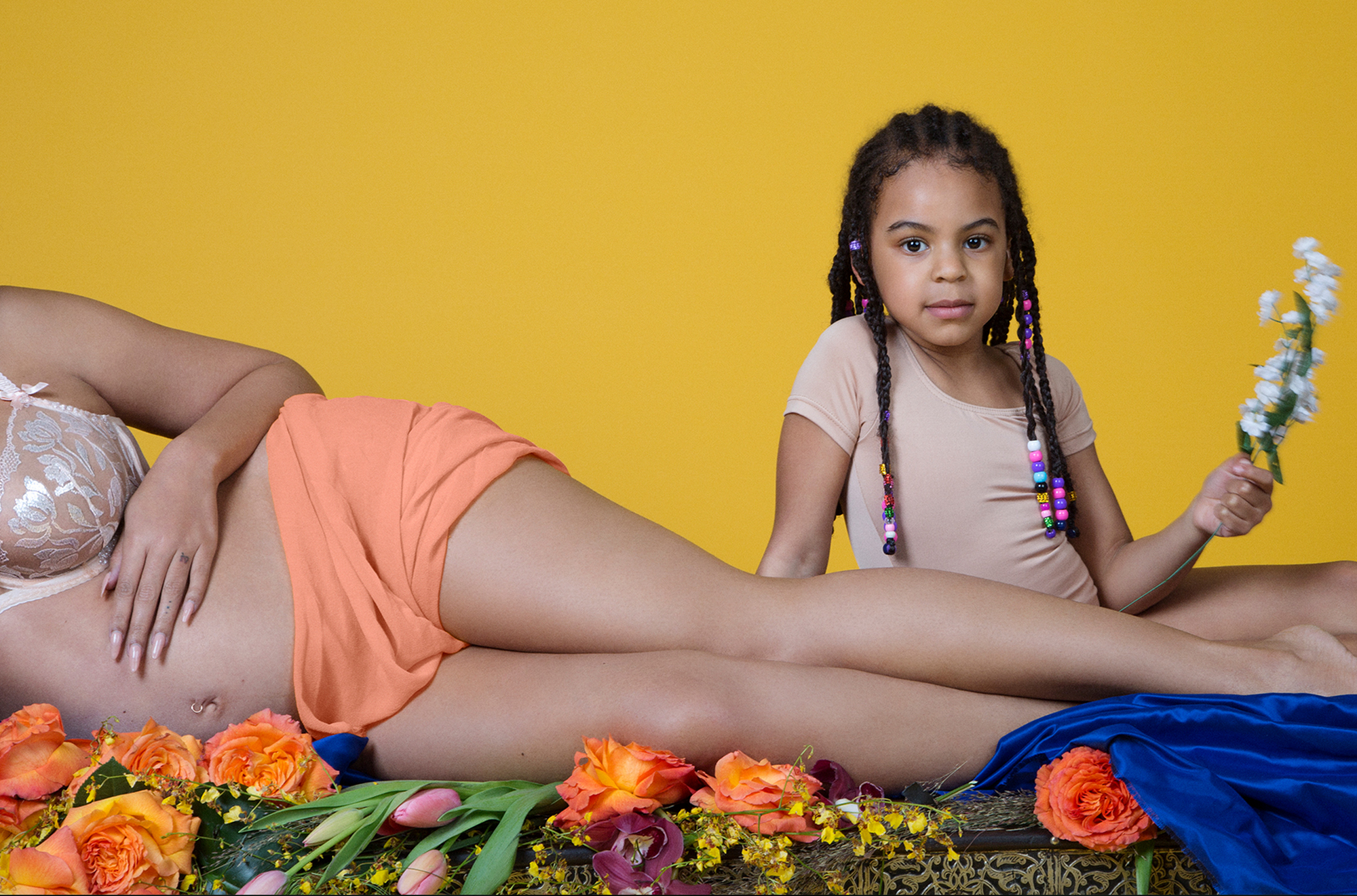 Photo: Beyonce.com
While the jury is still out on whether or not you can actually prevent or erase stretch marks via topical lotions and potions, you can undoubtedly camouflage them to striking effect. Reminiscent of Preen's Spring 2017 show where dried petals snaked around models' complexions and down collarbones, Beyoncé proved in her revealing pregnancy photo shoot that bright blooms scattered artfully across your thighs are better (and undoubtedly bolder) than body makeup.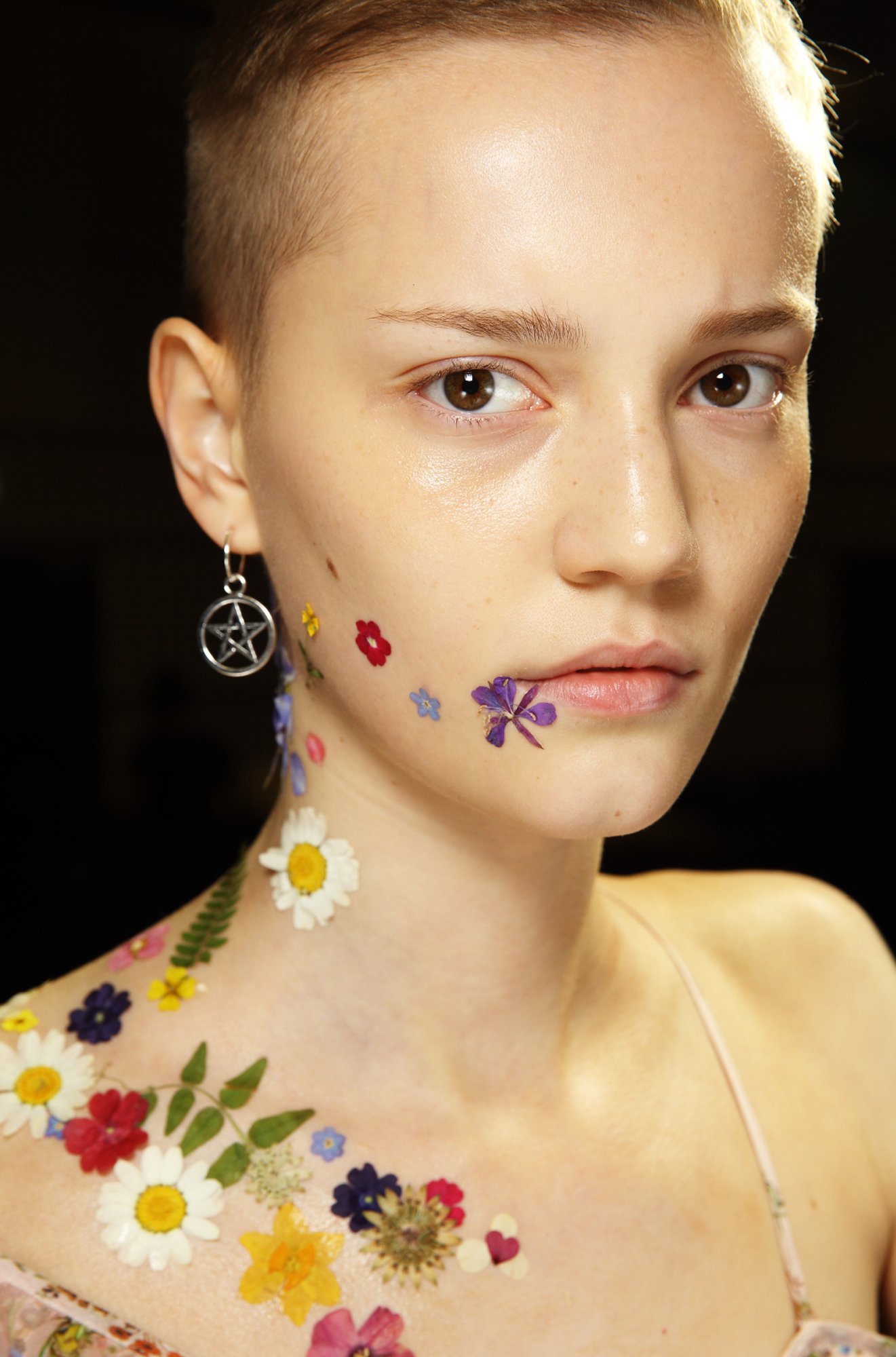 Preen Spring 2017
Photo: Sonny Vandevelde
Whether you're carrying the heirs to the Carter thrown or just wearing short-shorts on the music festival circuit, lube up your legs with a cream or oil containing centella, hyaluronic acid, or bitter almond oil (ingredients that could help reduce the severity of stretch marks according to some scientific studies), then press flattened flowers over top. Not only does the moisturizer go to work on skin, but it prevents the petals from looking too "stiff" and makes them appear as if "the flowers are growing from the inside," said makeup artist Val Garland, the pro behind the look at Preen. For extra insurance, add a dollop of eyelash glue to the back of each bloom. Then, strip down, strike a pose, and announce to the world you're one hot mama.

0 Comment