Last night's season finale of Big Little Lies provided no shortage of drama, but with gala season having kicked off (both the Tribeca Ball and Jeffrey Cares are on this evening's agenda) we were focused on the episode's multiple throwback looks inspired by the inimitable Audrey Hepburn.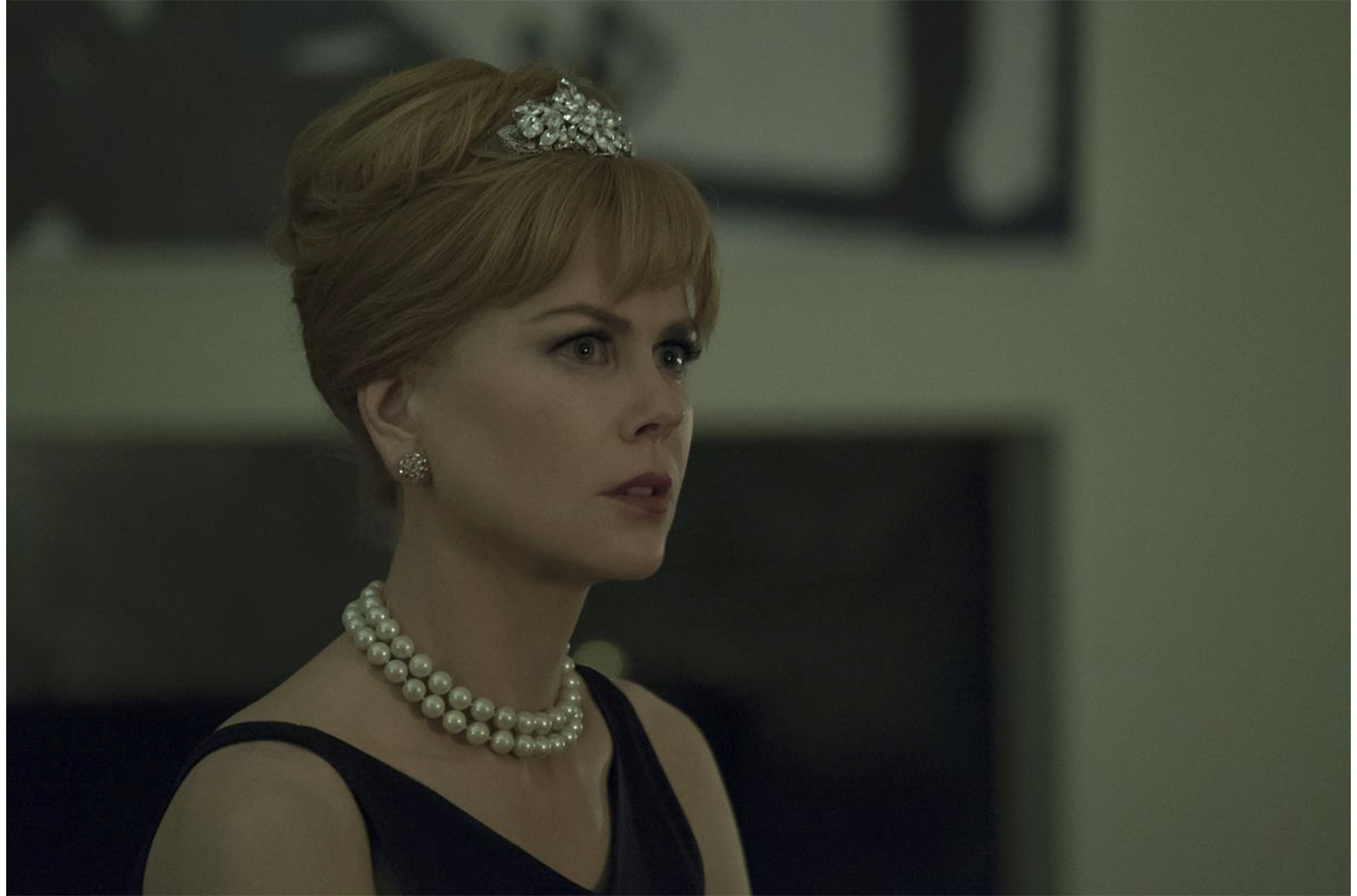 Photo: Courtesy of HBO
Celeste (Nicole Kidman) and Jane (Shailene Woodley) opted for a Holly-Golightly-in-Breakfast-at-Tiffany's redux—complementing LBDs (Celeste's was likely Givenchy—the same designer who crafted Hepburn's iconic costume) with ladylike pearls and a rhinestone tiara (similar to the sparkly accessories spotted on the catwalk at Saint Laurent and Tommy Hilfiger). If you really want to turn heads on the circuit this spring, screw the standard black dress: Pair your crown jewels with a Swarovski-studded Canadian tuxedo à la Rita Ora instead.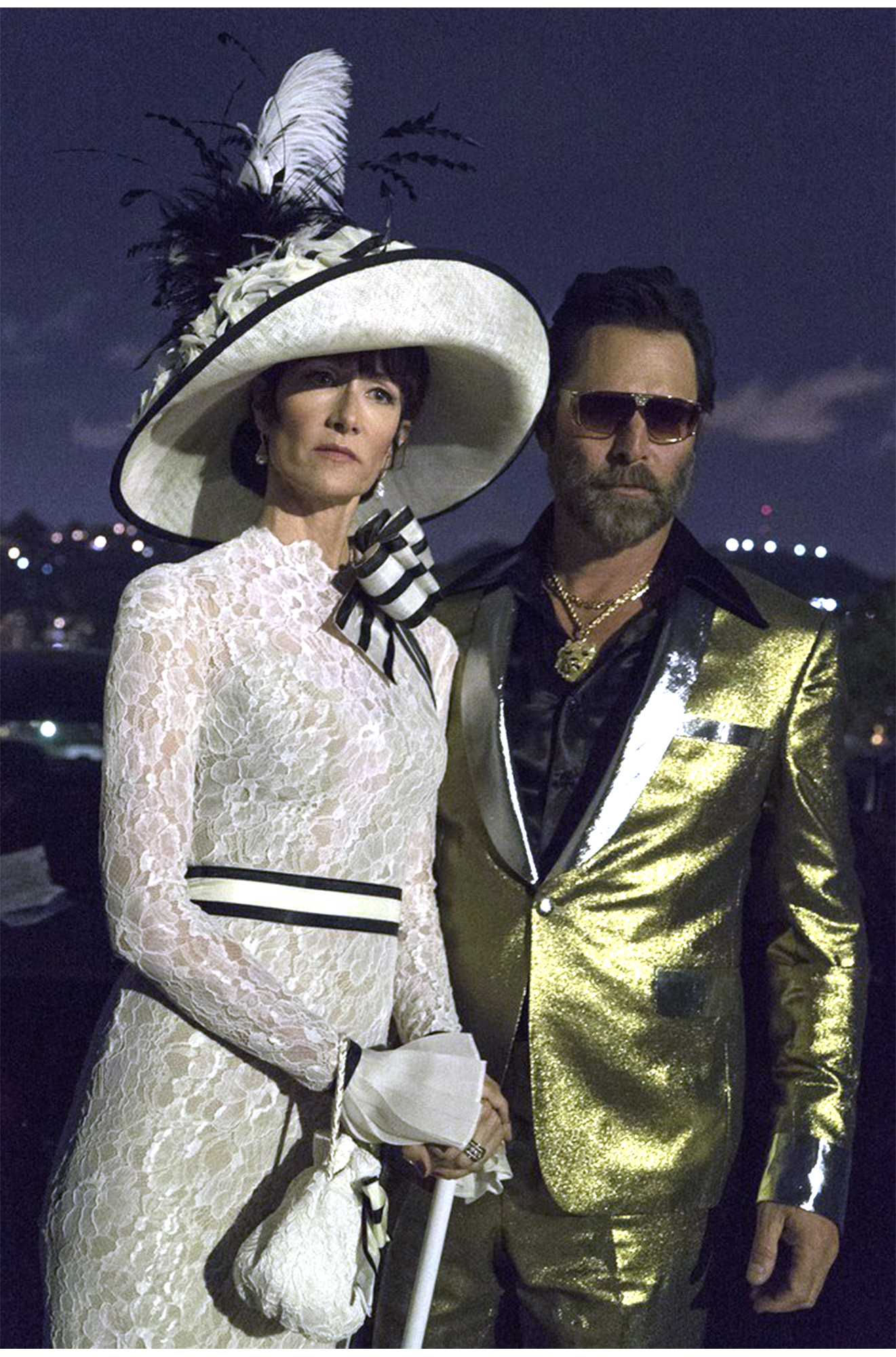 Photo: Courtesy of HBO
Renata (Lauren Dern) pulled out all the stops—and relied on the biggest accessory trend to come out of Fall 2017—by donning a scene-stealing hat and dress just like the one Eliza Doolittle wore to the Royal Ascot in My Fair Lady. We wouldn't be surprised if she got her hands on the original Cecil Beaton creation, which sold at auction for a whopping $4.4 million in 2011. (Anything to top the other moms at Otter Bay Elementary, right?)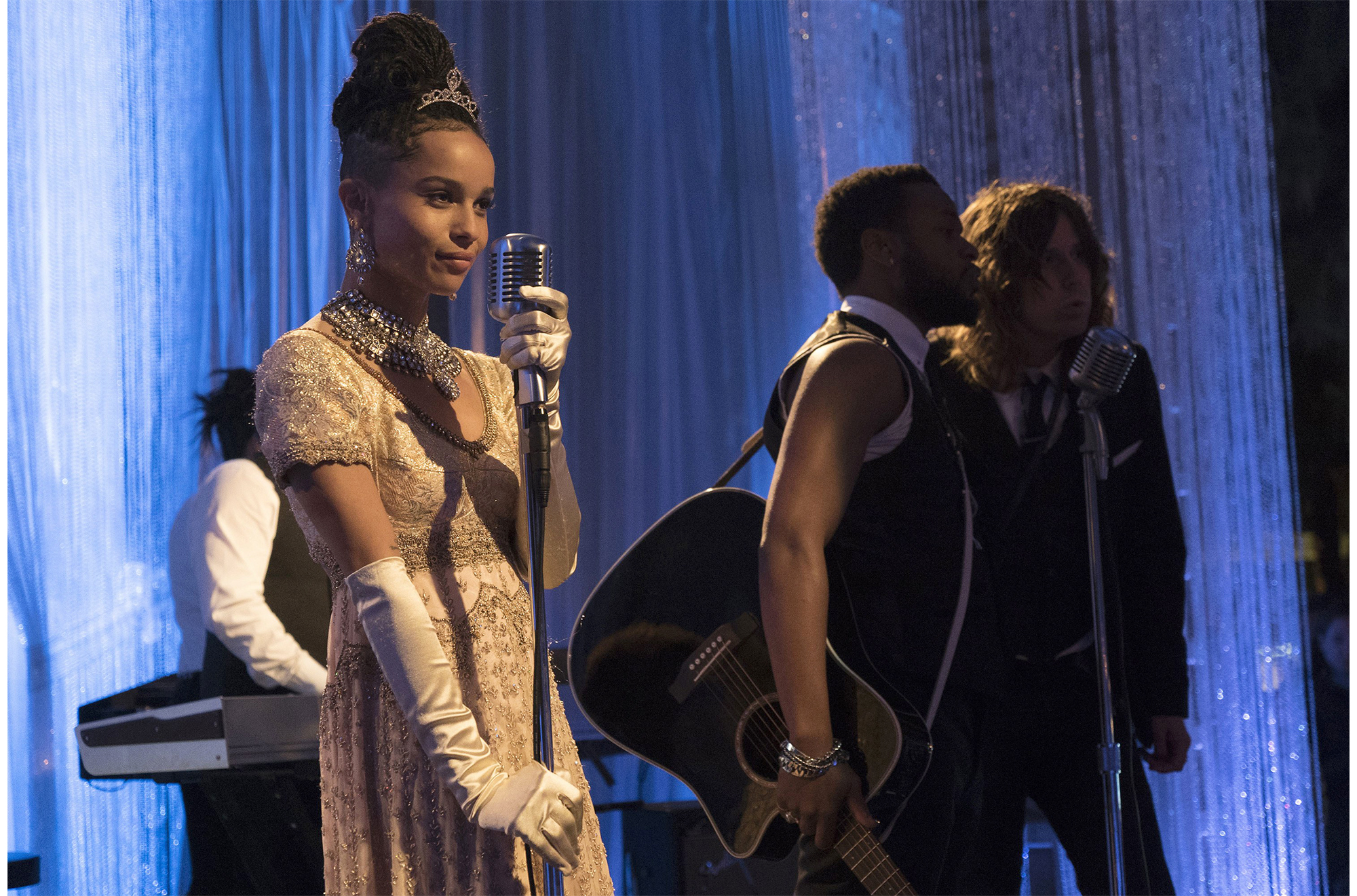 Photo: Courtesy of HBO
Bonnie (Zoë Kravitz) took her cues from the same film and traded her boho aesthetic and crafty clay wine cups for arm-length gloves, a dazzling empire waist gown, and a proper glass of champagne. She also gave an archetypal updo her own modern spin by keeping her signature back grazing braids intact and piling them high and tight before capping it off with a tiny tiara.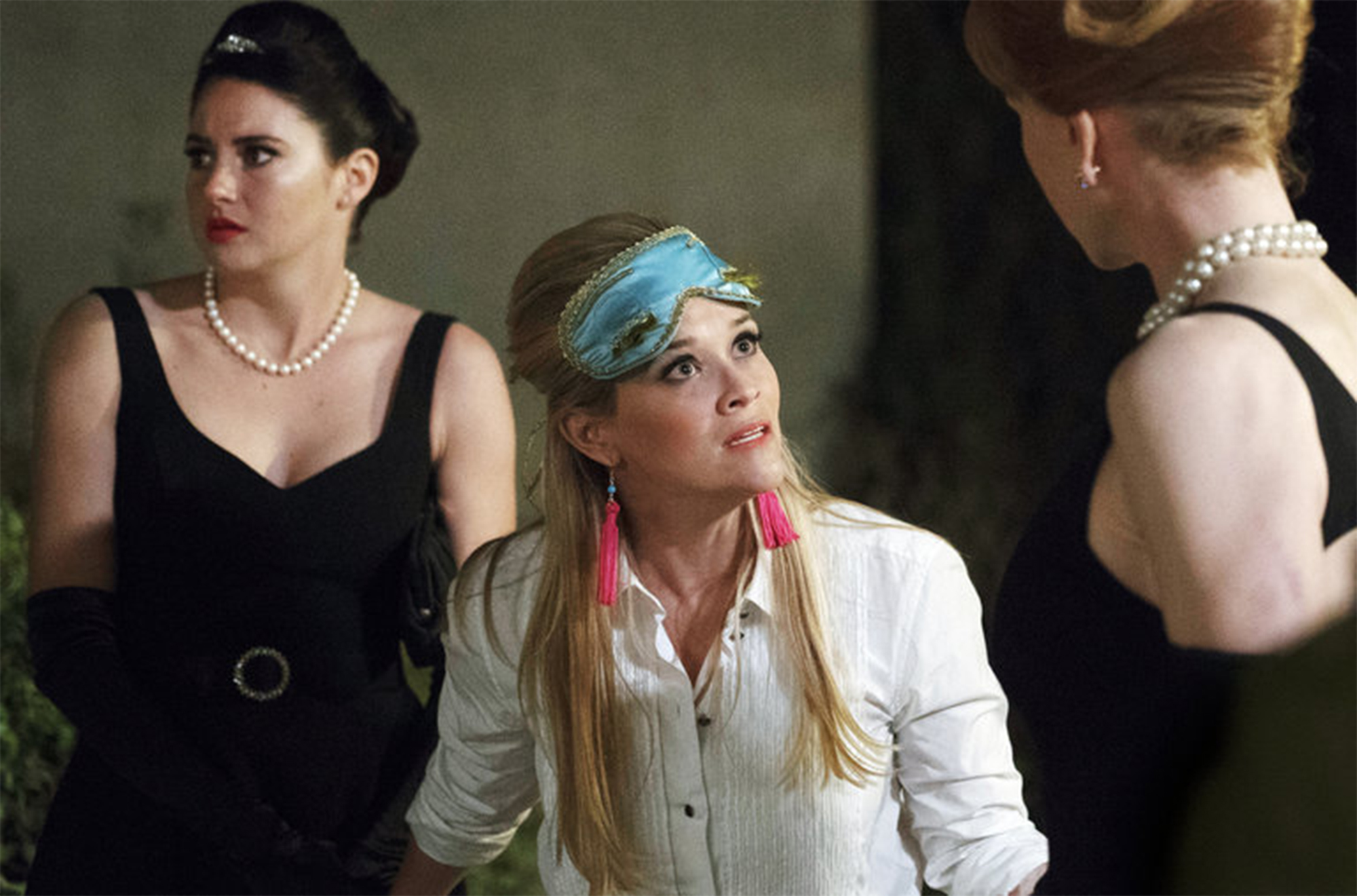 Photo: Courtesy of HBO
Our favorite head-to-toe Hepburn revival, however, goes to Madeline (Reese Witherspoon). Her borrowed-from-the-boys white button-down, tasseled drop earrings (reminiscent of Golightly's ultra-luxe earplugs), and marabou mules (which were not unlike the feathered footwear seen at Prada's Fall 2017 romp) provided the perfect combination of kitsch and classic glamour. However, it was the unexpected finishing touch—a satin eye mask accented with glimmering gold lashes—that we plan to steal for ourselves during the endless parade of parties ahead. It's the ultimate accomplice for catching a quick snooze during an uneventful, multiple-course dinner.

0 Comment