Thanks to the frantic pace of the digital age, the average person has the attention span of a goldfish. (No, seriously. This is a fact supported by an actual study.) Seeing as the fashion sphere changes its mind even faster, we decided to provide you with a condensed report from backstage this season. As much as we'd like to pen novels in the name of lipstick and hairspray, we get it—you're busy. Here, the beauty version of CliffsNotes (all facts, no fluff) that you can easily skim in eight seconds...because science says that's all the time you have.

SHOW: Creatures of the Wind
CITY: New York
KEY PLAYERS: Makeup Artist Mark Carrasquillo, Hairstylist Holli Smith
THE LOOK: Marlene Dietrich meets dirty hippie.
INSPO: 1930s masculine glamour and "'70s cult weirdness," said Smith. "We're keeping the girl really raw to make her feel like somebody you know nowadays. Just good skin—that's what everyone's chasing," added Carrasquillo. "She's a cool girl who doesn't want to trick herself out too much."
BEAUTY MVPs: Bumble and bumble Thickening Hairspray, NARS Matte Eyeshadow in Bali and Coconut Grove on brows, NARS Audacious Mascara on brows.
TOP TIPS: The dirty strands may look "like do-it-yourself, but of course, it takes a little work," admitted Smith. To recreate the effect, douse your part line with Bumble and bumble Thickening Hairspray, applying less and less until you reach your ends. "We want it to feel grounded. I don't want volume at all," she noted.
For a dramatic twist on today's fresh faces, follow Carrasquillo's example: "The illusion is that the brow is thinner," the pro explained of models' extended arches. The face painter bumped up the beginning of brows with a bit of mascara, wiping the wand off and brushing the hairs up. Then, he applied eyeshadow from the arch's highest point to round it off, extending the tail with the same powder. "It's very clean makeup, but then there's this little tweak to it."
WORDS FROM THE WISE: Work with what you have seems to be the word of the season. Given the diverse casting, both Smith and Carrasquillo played up each girl's natural texture and brow shape. "You're taking your own haircut and shaping it around the edges," said Smith. In the makeup department, Carrasquillo kept the skin relatively untouched (save for some moisturizer and foundation), relying on the dramatic brow for a bit of interest. "It's really real to each girl's eyebrow shape, trying to push it in that [1930s round] direction without looking stamped on," he said. "The gesture is there, but it's subtle."
TREND TALLY: Slick, unkempt hair was also seen at Chromat and Thakoon, while fresh faces were spotted at Calvin Klein, Lacoste, Adam Selman, and Brock Collection.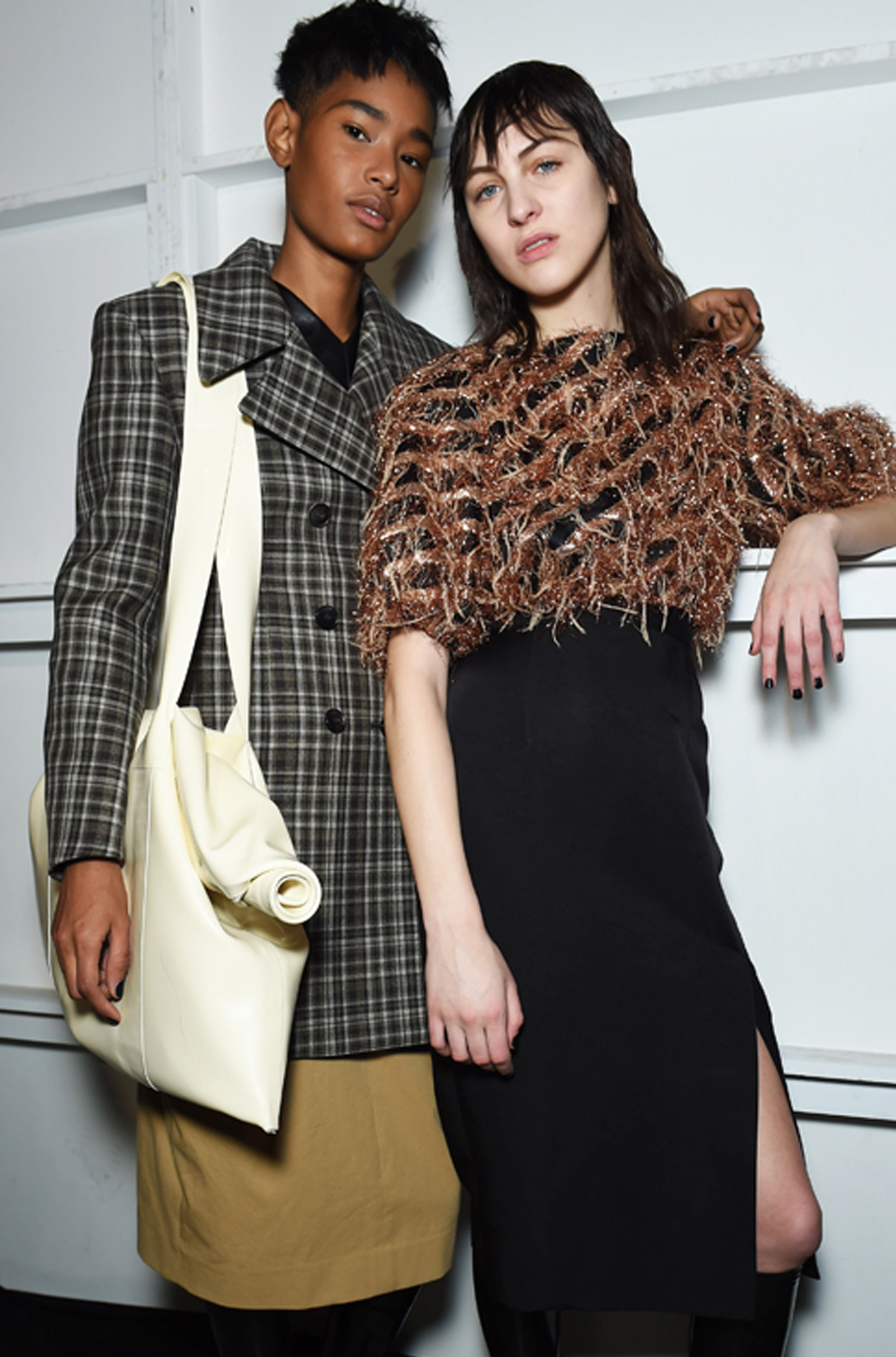 Photo: Courtesy of NARS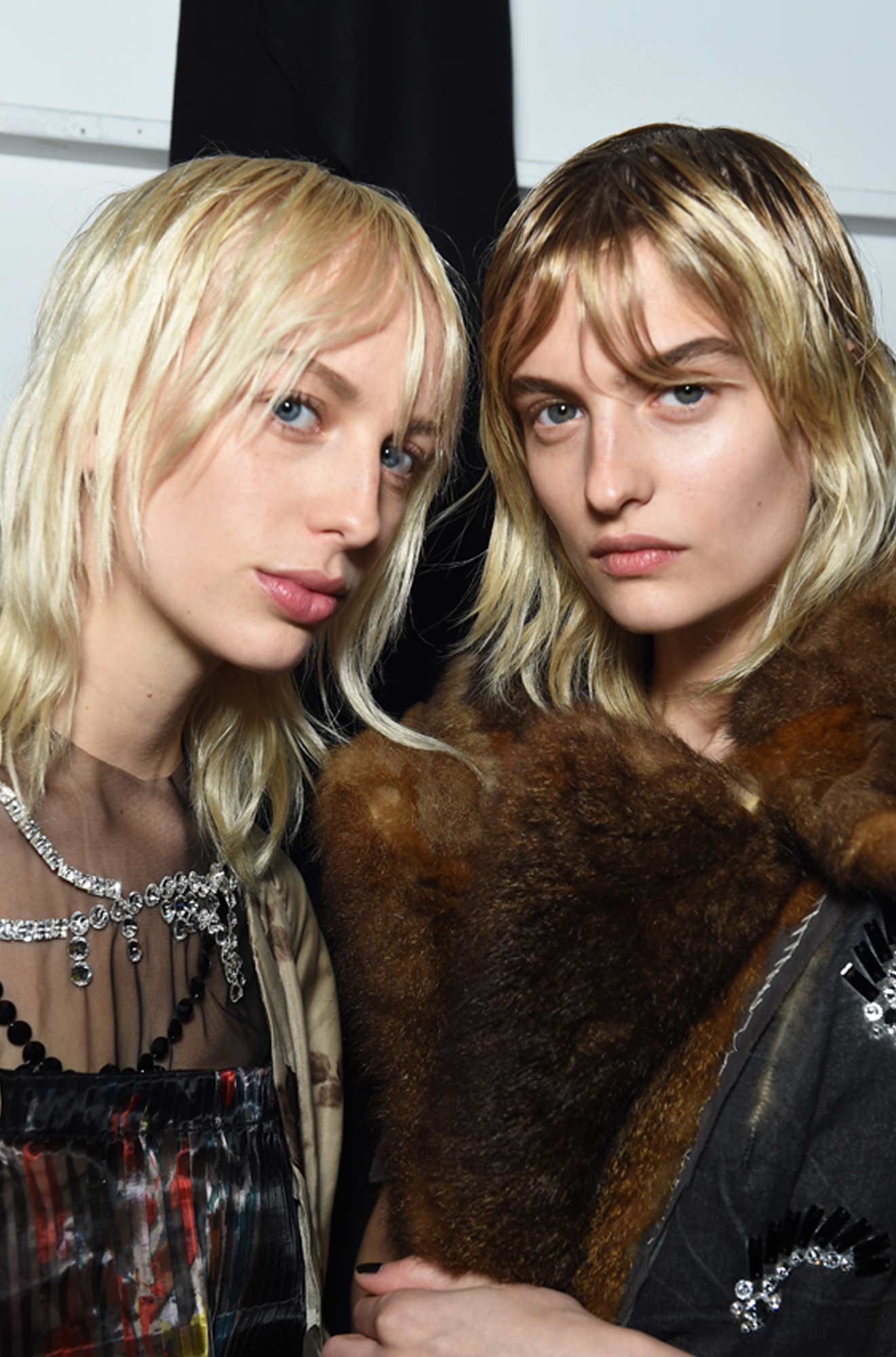 Photo: Courtesy of NARS
0 Comment