Between Proenza Schouler including transgender models in its Pre-Fall 2017 lookbook and Muslim model Halima Aden walking some of the biggest runways during fashion week, it appears that brands are finally showcasing the kind of diversity that truly reflects their customer base. And the beauty realm is no exception, as proved by the latest batch of appointments. Let's dive in, shall we?

Zoë Kravitz, who formerly served as the Yves Saint Laurent's U.S. ambassador (read: muse), will apparently kickstart her new role as "global makeup ambassador" with several campaigns, the first of which will be for YSL's Tatouage Couture lip stain, set to roll out next month. Said the newly buzzed Kravitz, who also just starred in Tiffany & Co.'s Fall campaign, of her new gig: "YSL Beauty has always been one of my favorite brands… Nothing is forced, nothing is fake but everything is bold, strong and unafraid."
Jazmina Daniel, an openly gay makeup artist and purveyor of some of the most bewitching lip art ever (seriously—she even recreated that internet-breaking gram posted by Beyoncé) was just named CoverGirl's newest partner, an appointment that was fittingly announced on Saturday (National Lipstick Day). This news follows the beauty behemoth's signing of its first-ever male face, James Charles, and Muslim beauty vlogger Nura Afia. Daniels, an Instagram star who currently has 1.2 million followers, will join CoverGirl's roster of celebrities and network of influencers, a collective of sorts that the company plans to grow throughout the year. (See a sneak peek of what's to come here—just be prepared for the inevitable rabbit hole of lip art you'll fall into once you click.)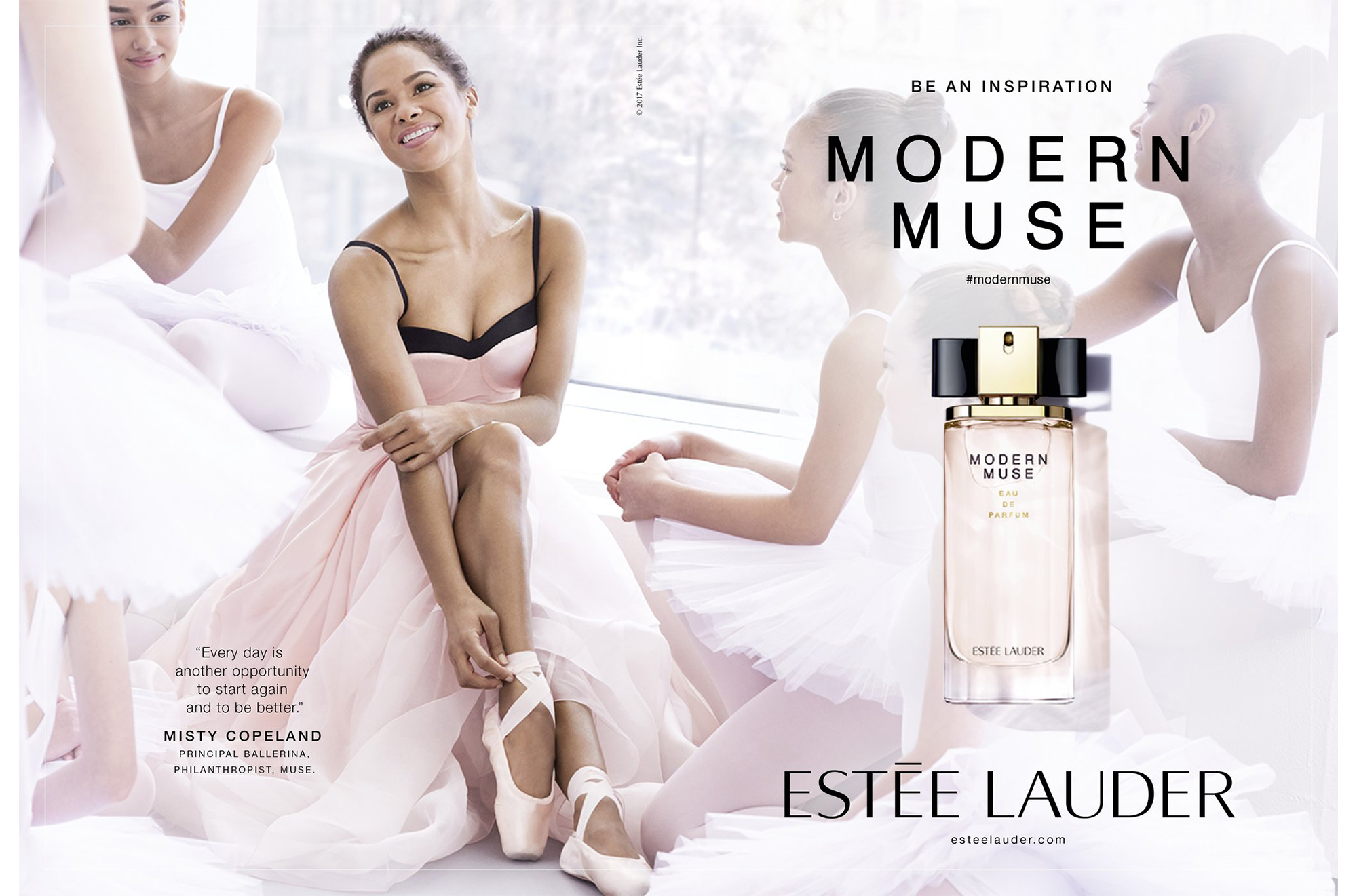 Photo: Courtesy of Estée Lauder
Rounding out the news is prima ballerina Misty Copeland fronting Estée Lauder's Modern Muse fragrance, a post Kendall Jenner previously held. Copeland is the first African-American woman to hold the title of principal dancer for the American Ballet Theater, and this is her first (and hopefully not last) beauty contract. The beauty brand said the new campaigns will unveil across digital, TV, in-store, and print platforms starting next month, but you can take a look at the short here.

The lesson here? Less tone-deaf and markedly lame attempts at being "woke" (looking at you, Pepsi) and more honest inclusivity. The fashion and beauty industries aren't perfect, but this is certainly a start.
0 Comment