Thanks to the frantic pace of the digital age, the average person has the attention span of a goldfish. (No, seriously. This is a fact supported by an actual study.) Seeing as the fashion sphere changes its mind even faster, we decided to provide you with a condensed report from backstage this season. As much as we'd like to pen novels in the name of lipstick and hairspray, we get it—you're busy. Here, the beauty version of CliffsNotes (all facts, no fluff) that you can easily skim in eight seconds...because science says that's all the time you have.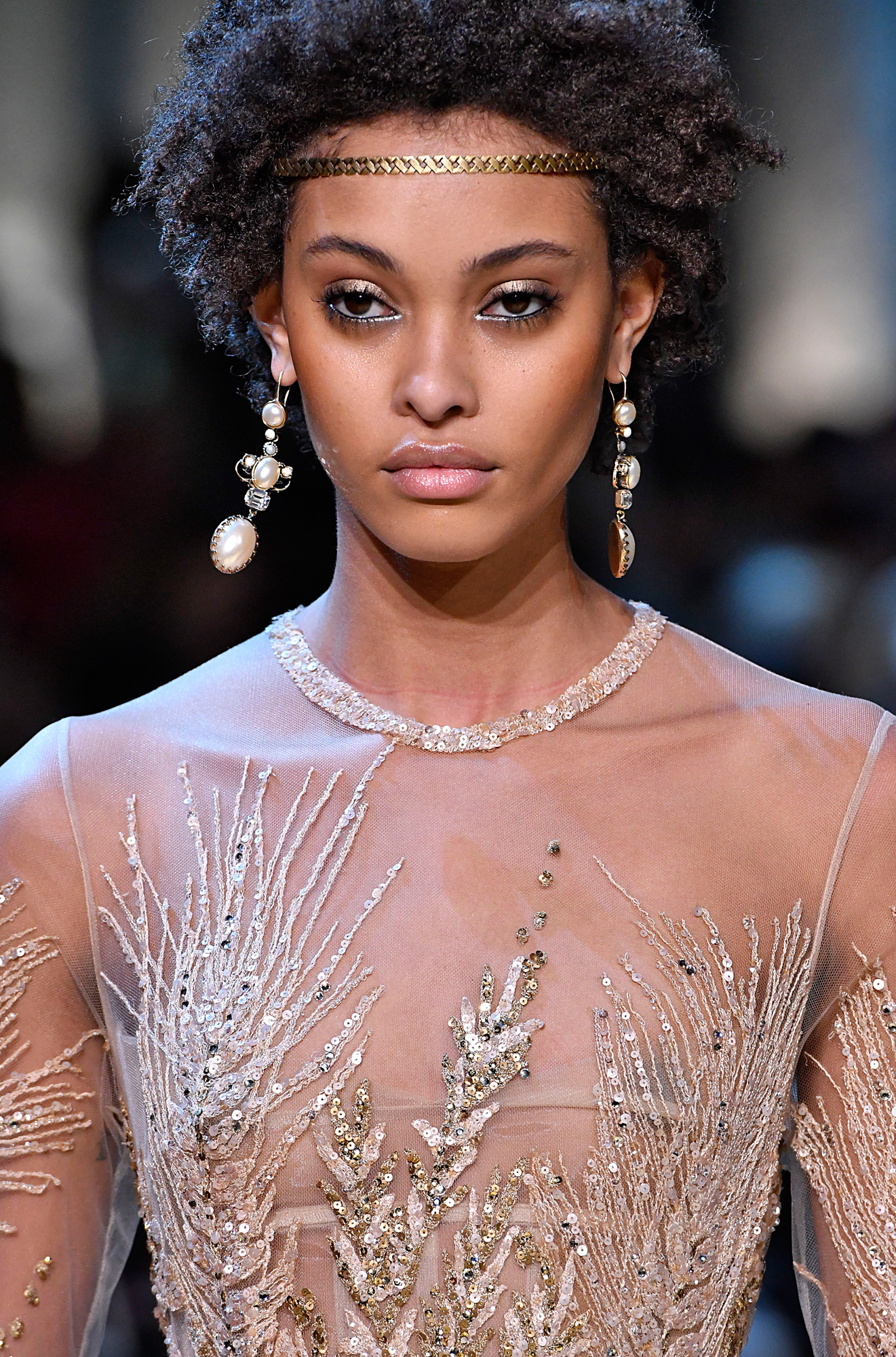 Photo: firstVIEW
SHOW: Elie Saab

CITY: Paris
KEY PLAYERS: Makeup Artist Tom Pecheux, Hairstylist Orlando Pita
THE LOOK: The non-Marvel version of a "wonder woman," quipped Pecheux. Models may be wearing crowns, but make no mistake, he added, "You won't see any tiny shorts on the runway! And if there are [any shorts], they will be covered with embroidery, lace, and gold."
INSPO: Game of Thrones. "Legendary," "goddess," and "warrior" were all words tossed around backstage by both beauty pros. "I think they are fighting for their femininity because they are extremely beautiful," said Pecheux.
BEAUTY MVPs: MAC Mineralize Skinfinish in Gold Deposit, MAC Studio Eye Gloss (on lips), Orlando Pita Body Breakthrough Volume Boosting Hairspray, Schwarzkopf Professional OSiS+ Dust It Mattifying Powder
TOP TIPS: Every iteration of gold—white, yellow, copper, and pink—was incorporated into the makeup. Eyes were washed with warmer golden hues and punctuated in the center with a silver-tinged pigment to catch the light. The apples were dusted with a shimmery bronze powder, while cheekbones were illuminated with rose gold. Even lips were given the gilded touch via a glitter-laced eye gloss. The trick to pulling off all this shine without looking like a disco ball: Add a touch of translucent powder to the T-zone to erase any oil slicks and create a "matte, satin finish" that balances out a glowing complexion.
According to Pita, tiaras can be "tough." After pumping up roots and adding a few waves, Pita plaited small sections and placed a crown at the hairline or slightly further back like "Xena the Warrior Princess." As a finishing touch, he roughed up strands with a texturizing powder so hair looked less glossy and beautiful and more like "they've been in battle," explained Pita.
WORDS FROM THE WISE: The darker your skin tone, the more sparkle stands out, explained Pecheux. "Less is more when it comes to shine," he said.
TREND TALLY: Metallics also had a major moment at Guo Pei.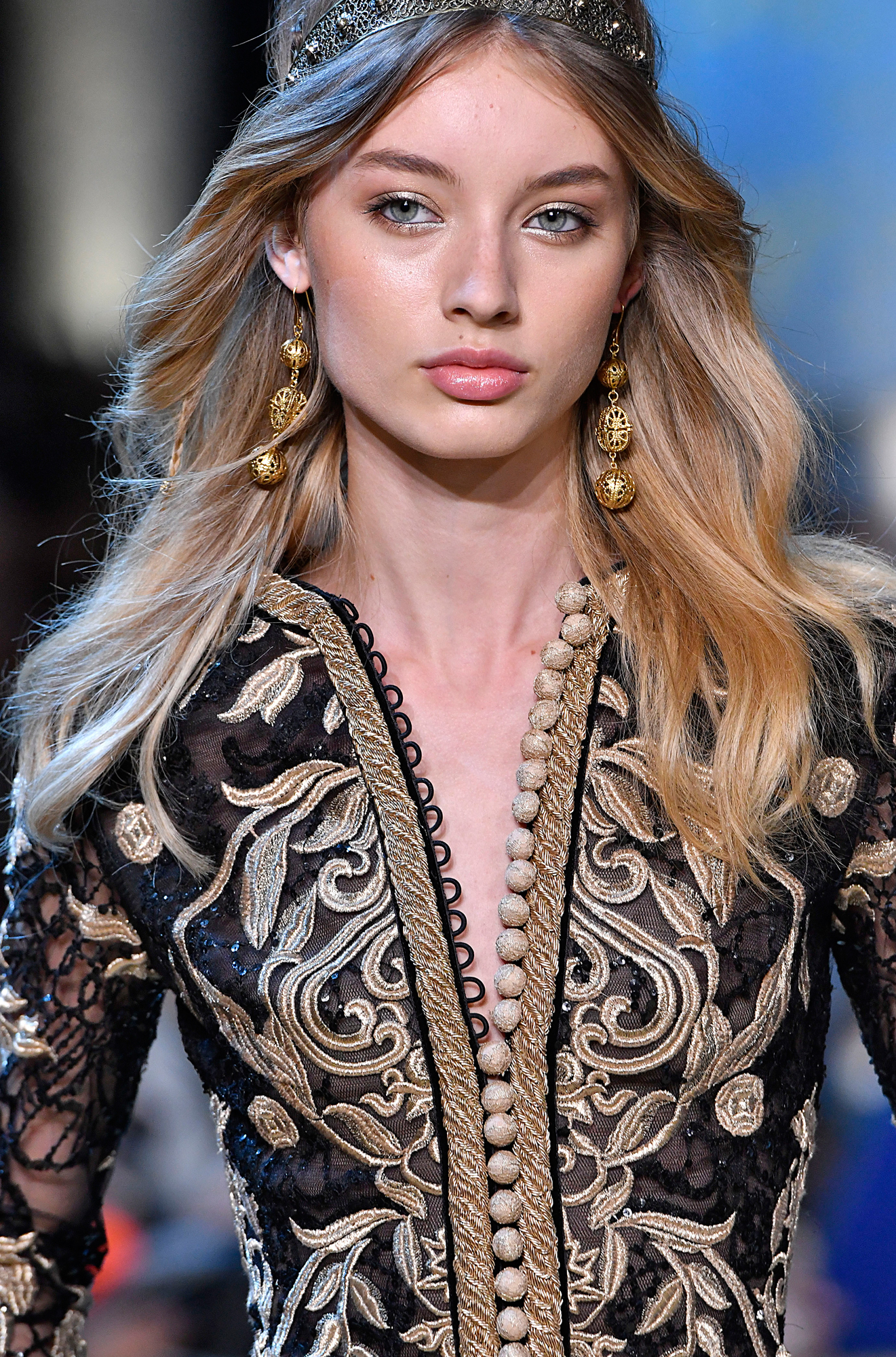 Photo: firstVIEW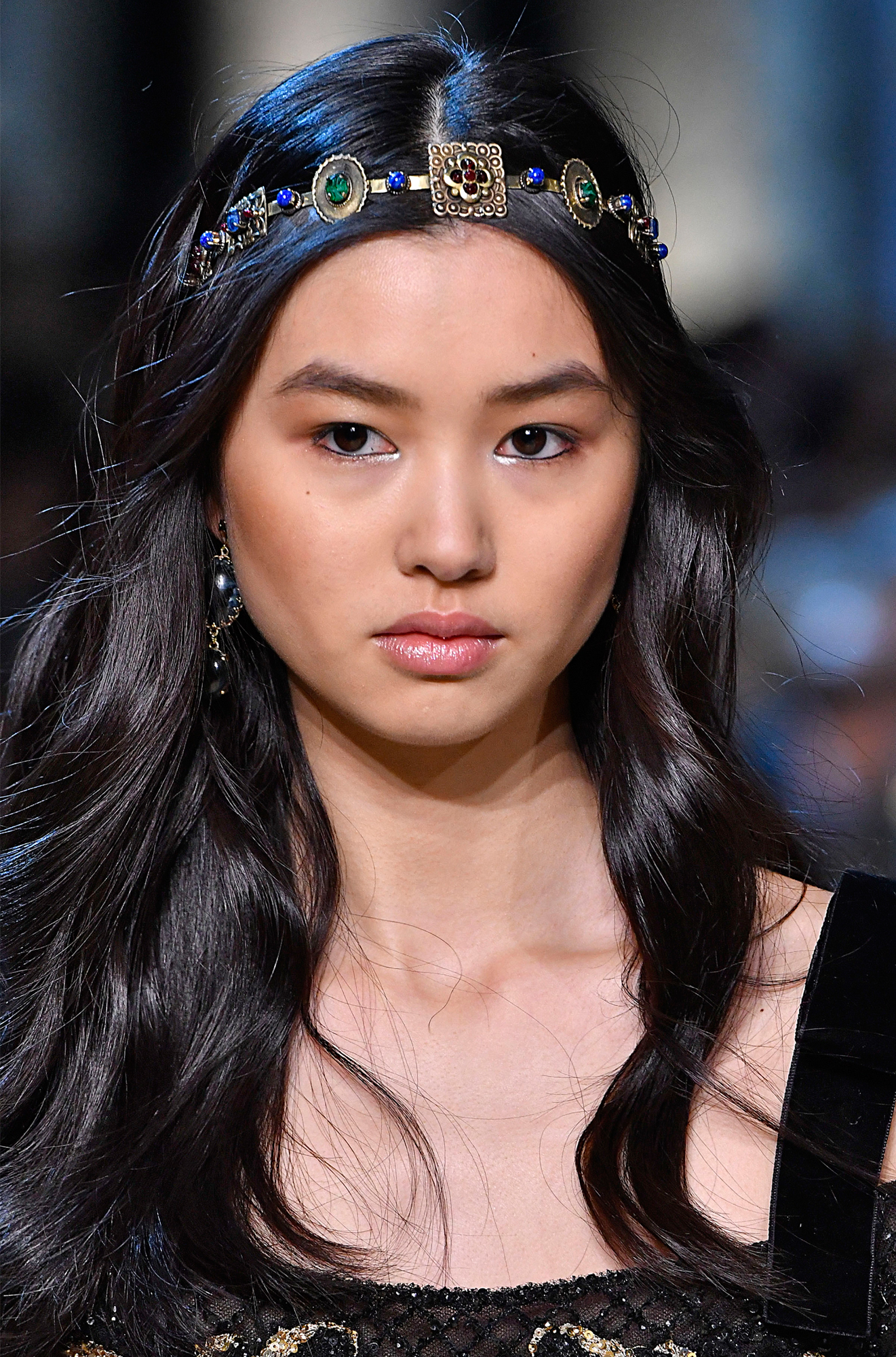 Photo: firstVIEW
0 Comment