If there was ever a recipe for a successful party in Paris, puppies and perfume would undoubtedly be part of the equation. (Free-flowing champagne goes without saying.) All three elements were on deck at Ex Nihilo this weekend—a luxury fragrance house located on the ritzy Rue Saint-Honoré specializing in bespoke blends. Co-founders of the brand, Benoit Verdier and Sylvie Loday, threw a soiree to celebrate the last leg of fashion month in tandem with makeup artist Vincent Oquendo (Fashion Unfiltered's beauty editor-at-large), and the guest list included supers and celebs such as Barbara Palvin, Devon Windsor, and Olivia Culpo, as well as a few local stars—mainly Verdier's bulldog Hip Hop (who greeted guests with endless amounts of tongue instead of standard air kisses).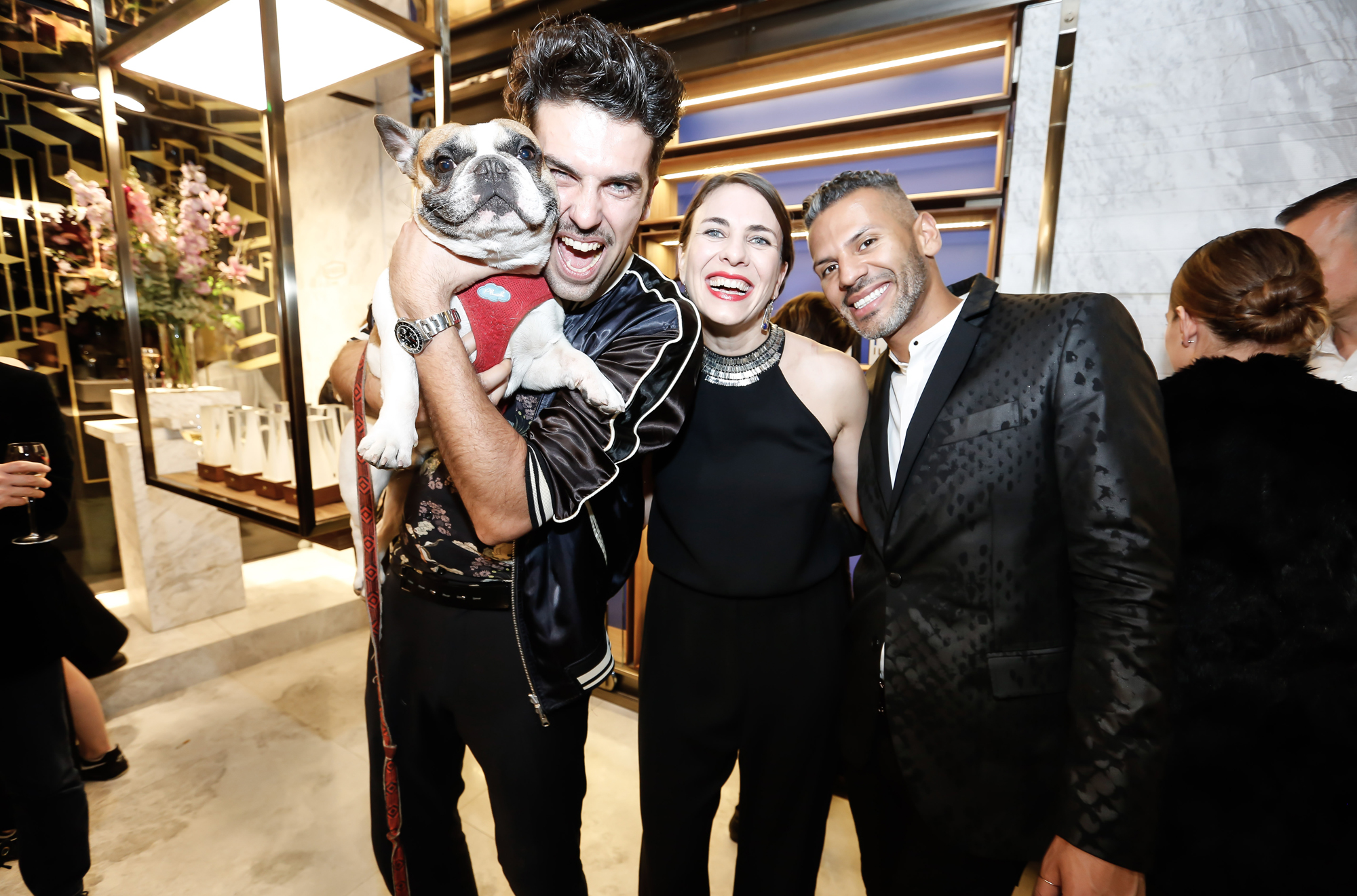 Ex Nihilo co-founders Benoit Verdier and Sylvie Loday with makeup artist and party host Vincent Oquendo
Photo: Courtesy of Camille Zerhat
The reason the Parisian beauty brand teamed up with the maquillage master is simple: "I work in such close proximity with my clients and your fragrance is your signature," said Oquendo, who wears a demi-bespoke version of Ex Nihilo's Vetiver Moloko ("It's present but it's not overwhelming, and the same thing can be said for my makeup," he explained). "I'd hate if I was doing someone's makeup and I did a great job that they didn't hire me back because they didn't like how smelled, which in this business happens!" (Backstage pros take note.)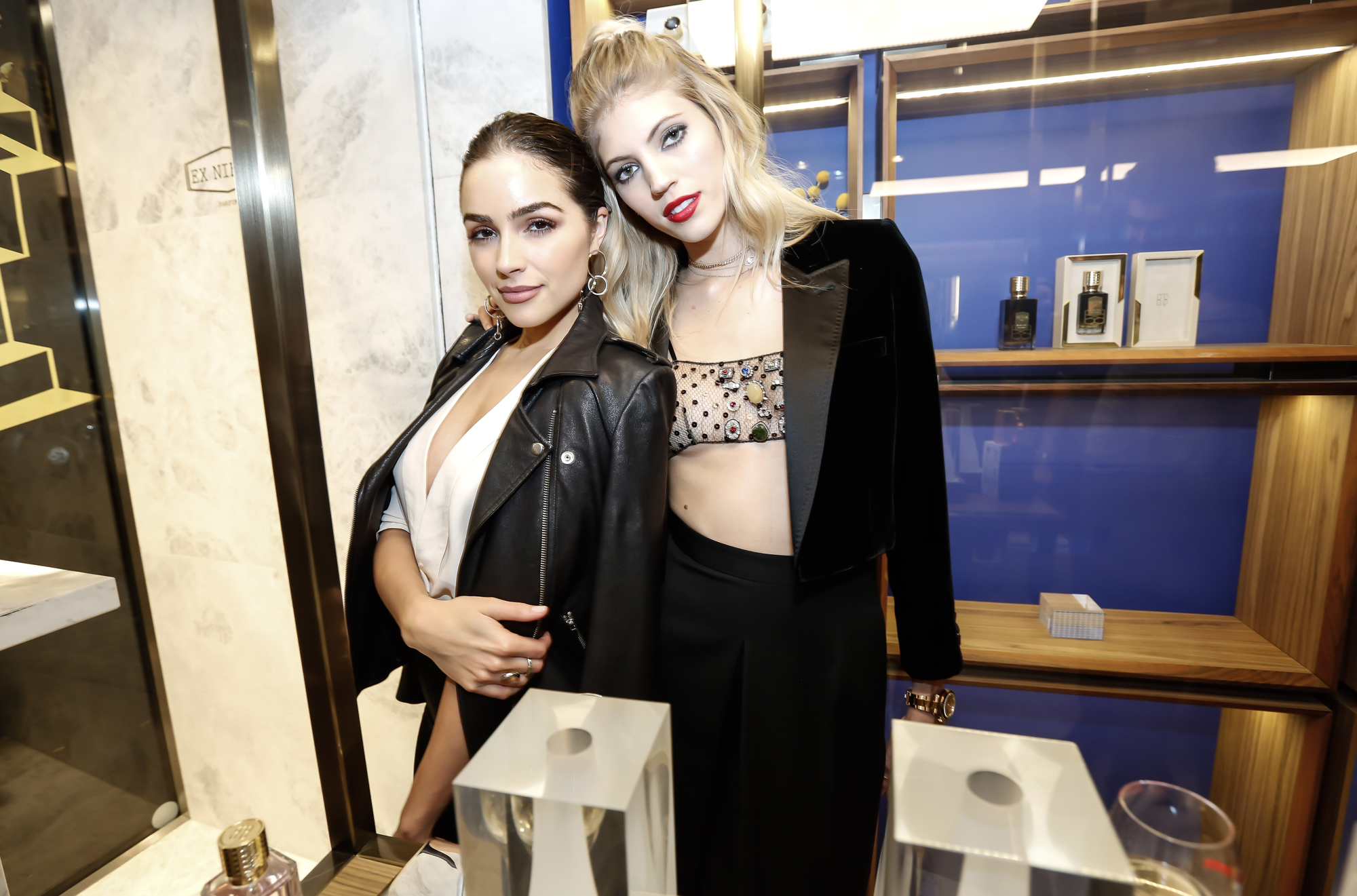 Olivia Culpo and Devon Windsor
Photo: Courtesy of Camille Zerhat
"I gravitate more towards floral and fresh," said Culpo after experiencing a few scents available off the rack. "I like more fruity and light [fragrances]," added Windsor. "I don't like anything heavy or musky—on men I like that, but for myself not so much!" Joined by her boyfriend Johnny Dex, Windsor revealed that the couple currently wears Creed for men and women, but the unisex spritzes from Ex Nihilo could quickly become their new favorite. "We're going to make our own scent," said Windsor of the personalized experience available via the high-tech Osmologue (a "precision dosing machine" that allows shoppers to customize their fragrance) that flanks one of the walls in the Parisian boutique. Screw snapping a love lock onto the Pont des Arts bridge—according to Psychology Today, "olfaction, more than any other sense" is the most successful way to trigger emotions and memories. And nothing captures the moment quite like a tailor-made his and hers scent created in the perfume capital of the world.
0 Comment