Thanks to the frantic pace of the digital age, the average person has the attention span of a goldfish. (No, seriously. This is a fact supported by an actual study.) Seeing as the fashion sphere changes its mind even faster, we decided to provide you with a condensed report from backstage this season. As much as we'd like to pen novels in the name of lipstick and hairspray, we get it—you're busy. Here, the beauty version of CliffsNotes (all facts, no fluff) that you can easily skim in eight seconds...because science says that's all the time you have.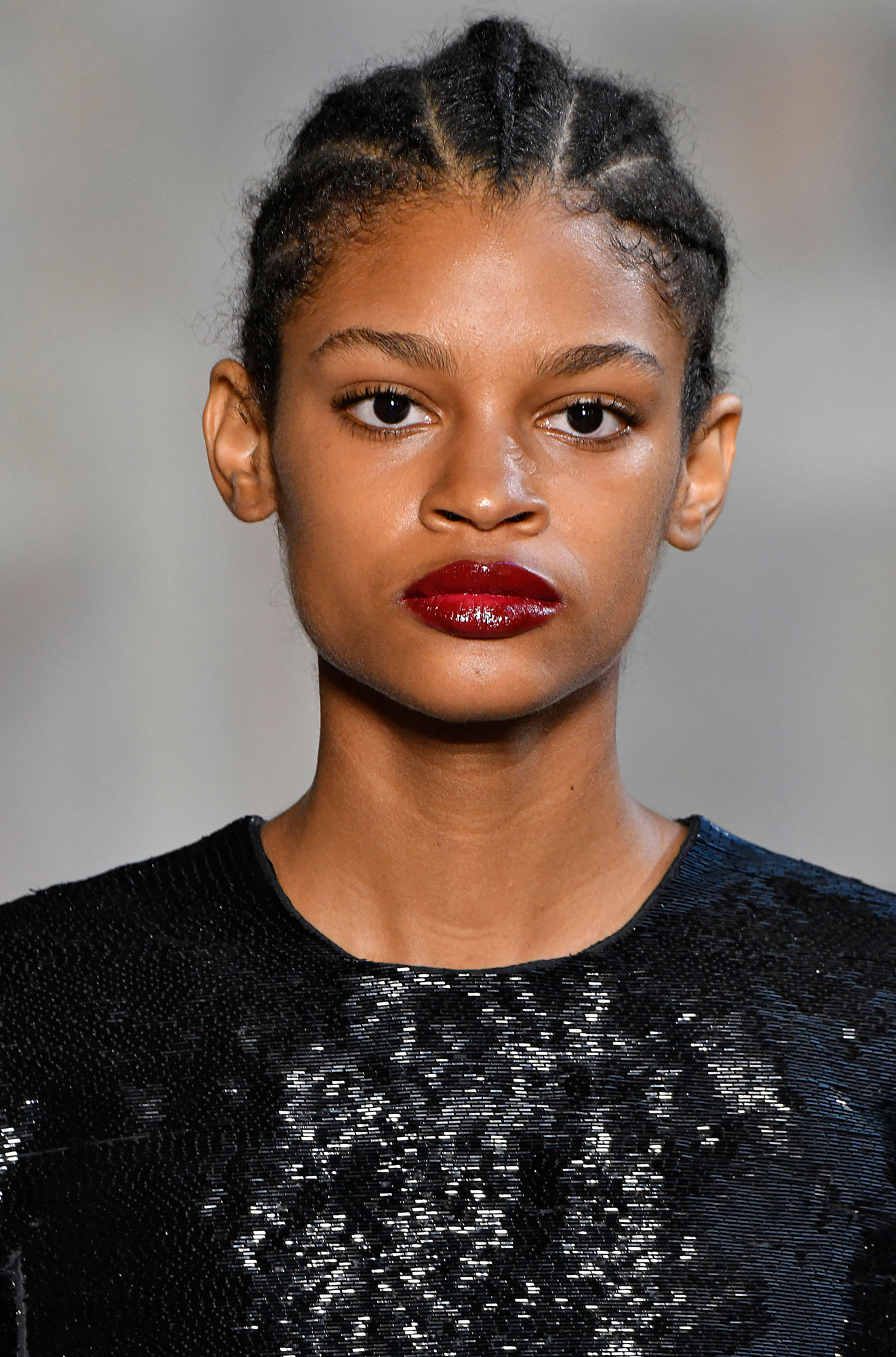 Photo: firstVIEW
SHOW: Giambattista Valli

CITY: Paris
KEY PLAYERS: Makeup Artist Val Garland, Hairstylist James Pecis
THE LOOK: "Young, romantic, and slightly perverse," said Pecis of the pretty young things with rumpled ponytails and Lolita-like lips.
INSPO: "The inspiration for the show was romantic subversion," noted Garland. "It was all about gorgeous, innocent, young girl skin, and a quite sexy, sex-bot lip."
BEAUTY MVPs: MAC Clear Lipglass, Oribe Maximista Thickening Spray
TOP TIPS: To recreate this strong lip look, reach for a product with an intense pigment load, then dust over top with a matching powder to make it "pop," said Garland. For a "lollified" effect, add a generous coat of clear gloss. For a similar red, try L'Oréal Paris Colour Riche La Lacque Lip Pen in Lacquerized.
To craft a pony worthy of a couture gown, Pecis pumped up the volume with a root booster, blew strands dry, and tonged sections lightly with a curling iron before pulling the length back into a low tail.
WORDS FROM THE WISE: Don't let anyone (and we mean, anyone) dampen the mood in the front row. May we all be as excited about fashion as Céline Dion.
TREND TALLY: Statement lips were also spotted at Miu Miu, Ulyana Sergeenko, and Ronald van der Kemp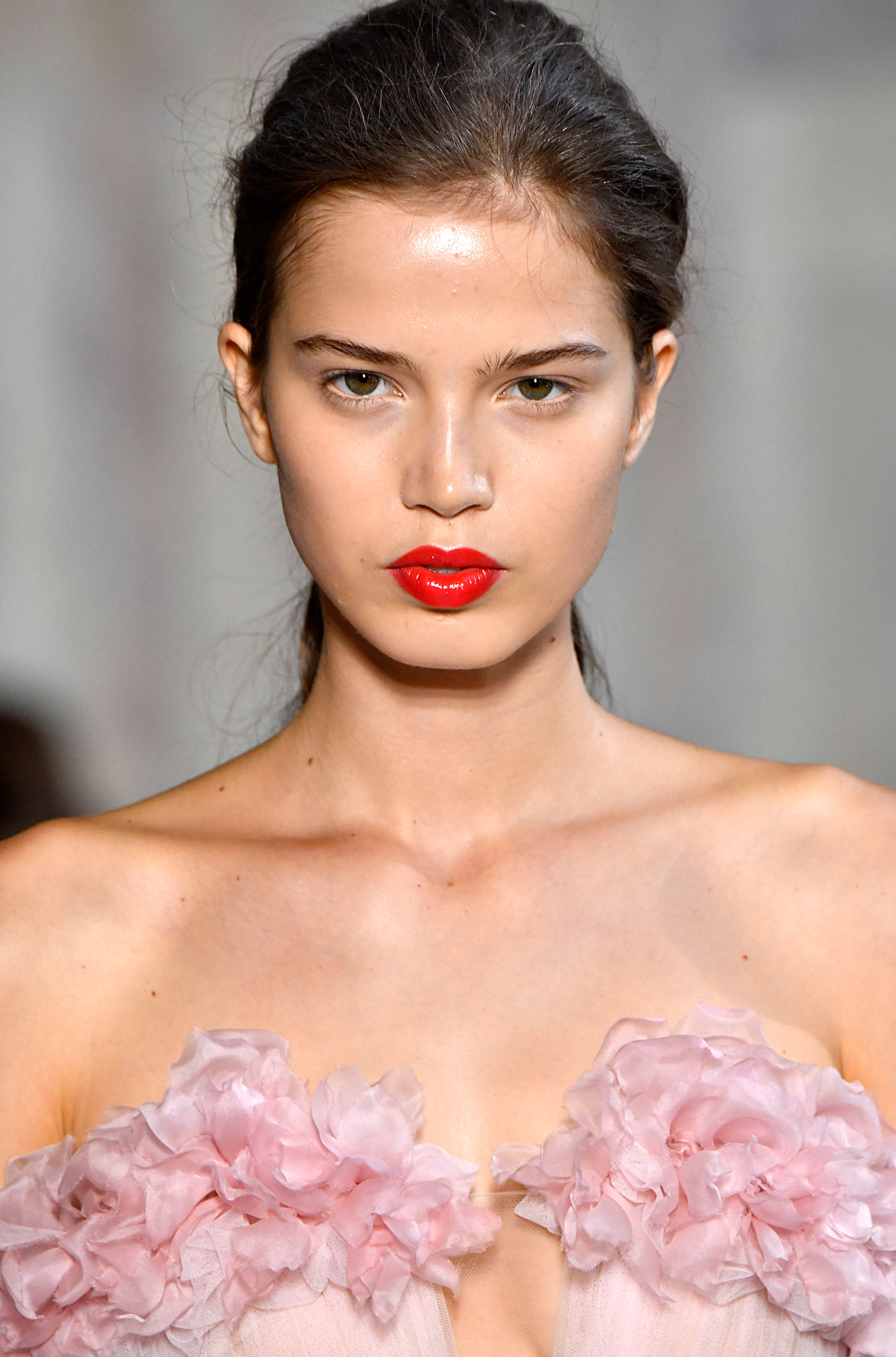 Photo: firstVIEW
0 Comment