Whenever I go to an industry launch party, I like to get the business part out of the way first before I let loose and enjoy the soirée (i.e. indulge in all the free champagne). That was my agenda last night when I arrived at the launch party for Gucci Bloom, the first women's scent from creative director Alessandro Michele. The event was held in the grand courtyard of MoMA PS1, the perfect place to drive home the floral theme of the new scent. The space was transformed into a beautiful "urban garden," with DJ Juliana Huxtable spinning tunes in a gazebo, brightly-colored exotic birds in cages, and plenty of flowers for guests like Dakota Johnson (one of the faces of Bloom), Lana Del Rey and Tamu McPherson to admire as they mingled on the lush lawn.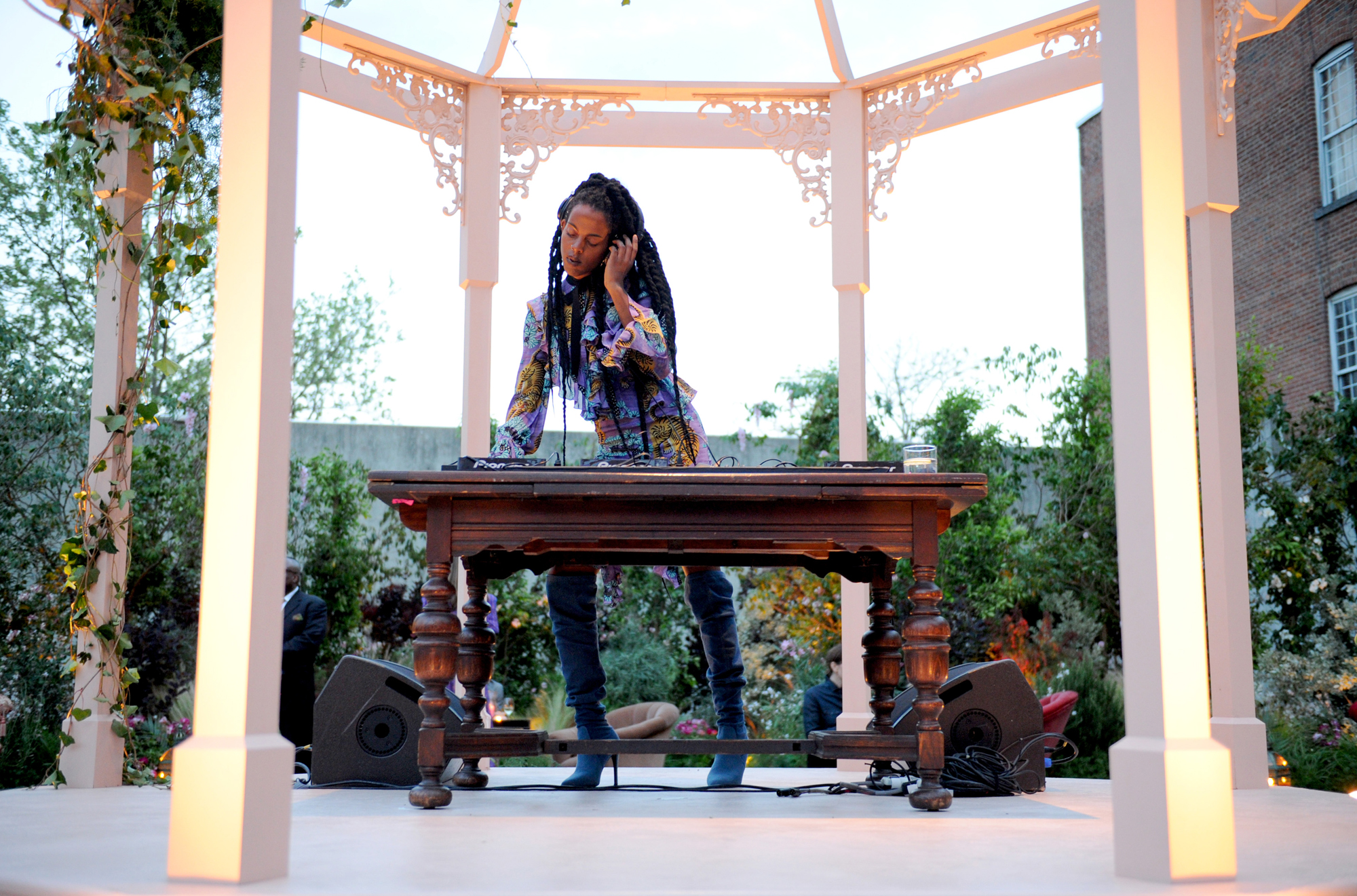 DJ Juliana Huxtable
Photo: Courtesy of Getty Images for Gucci
Thoroughly impressed with the elegant scenery, I couldn't wait to sniff the fragrance that warranted this much of a fuss. The place was huge and it was packed. There was only one problem: Michele's fragrance was nowhere in sight. I decided to push my way through the fashionable crowd to reach a set of steps in the back leading up to another level of the courtyard. I climbed the stairs in my platform sandals determined to experience the scent, but instead of finding tuberose, I found…rosé. The upstairs area featured a bar, lounge-y seating, and more Gucci-clad party-goers. No Gucci Bloom. (Apparently, scent-spritzed ribbons were floating around the event, but they eluded me.) I got a glass of bubbly from the bar, and just accepted that this fragrance launch party was just about partying.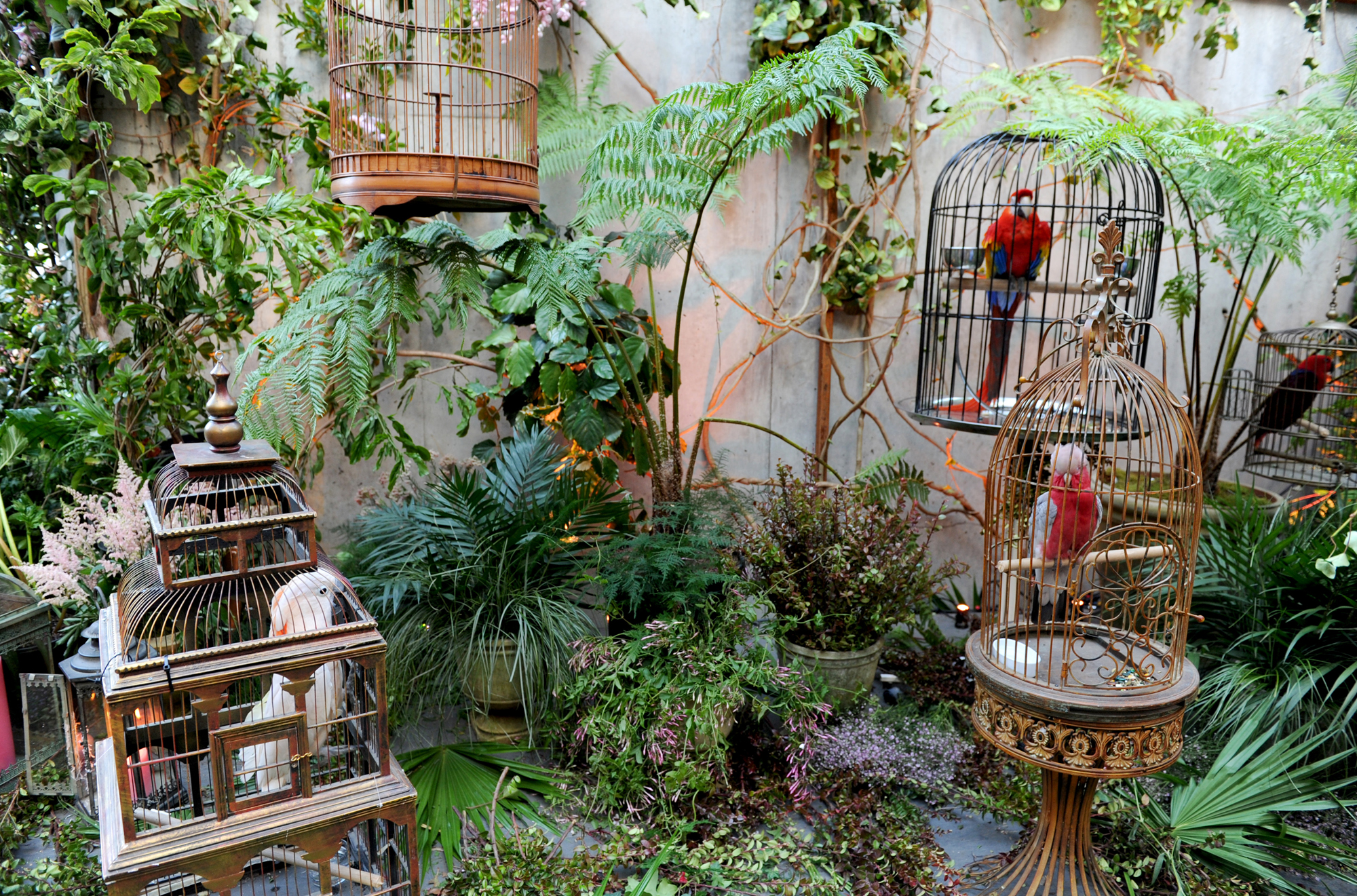 Photo: Courtesy of Getty Images for Gucci
My suspicions were confirmed a short while later when French musician and actress SoKo took the stage to congratulate Michele on the elusive scent, and to introduce the band Goldfrapp. "You've probably danced to their music, you've probably had a lot of sex to their music, and you can do both here tonight if you want," SoKo said. I didn't get laid, but I did enjoy the people-watching, the delicious passed plates, and the lack of shop-talk. I felt like one of those people who goes to parties for…fun.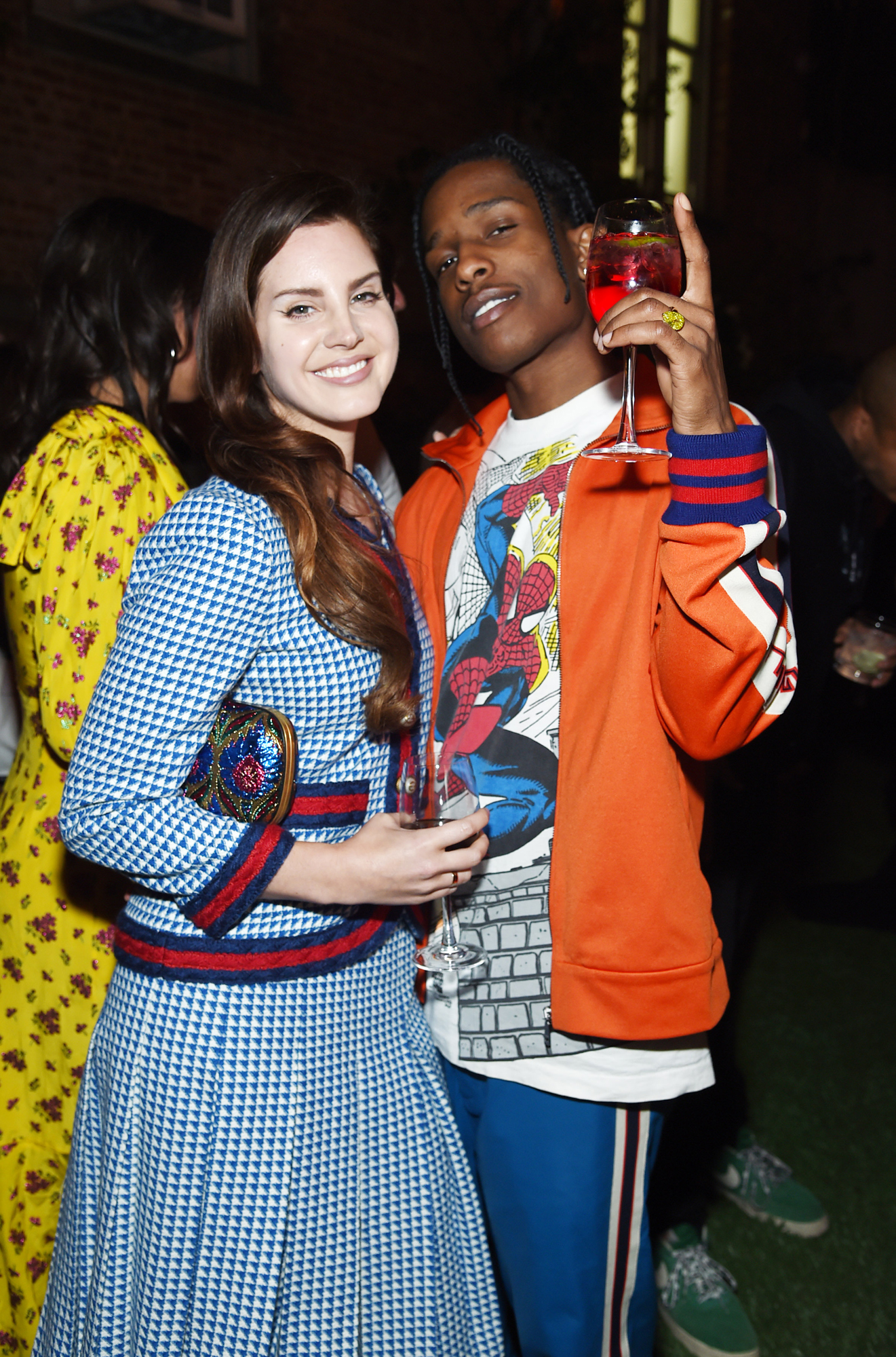 Lana Del Rey and A$AP Rocky
Photo: Courtesy of Getty Images for Gucci
While I was amused by the "Fragrance? What fragrance?" attitude the brand conveyed by barely mentioning the scent, and not even bothering to display it, I doubt that means formal press presentations won't happen. Gucci Bloom doesn't officially launch until August, so there's still plenty of time to talk about the notes. Until then, there are 1,000 bottles of Bloom available at Gucci.com and Saks.com (being released mid-May) for any perfume junkies who don't want to wait until the end of the summer—and for those who know that sometimes you can fall in love a fragrance without even smelling it.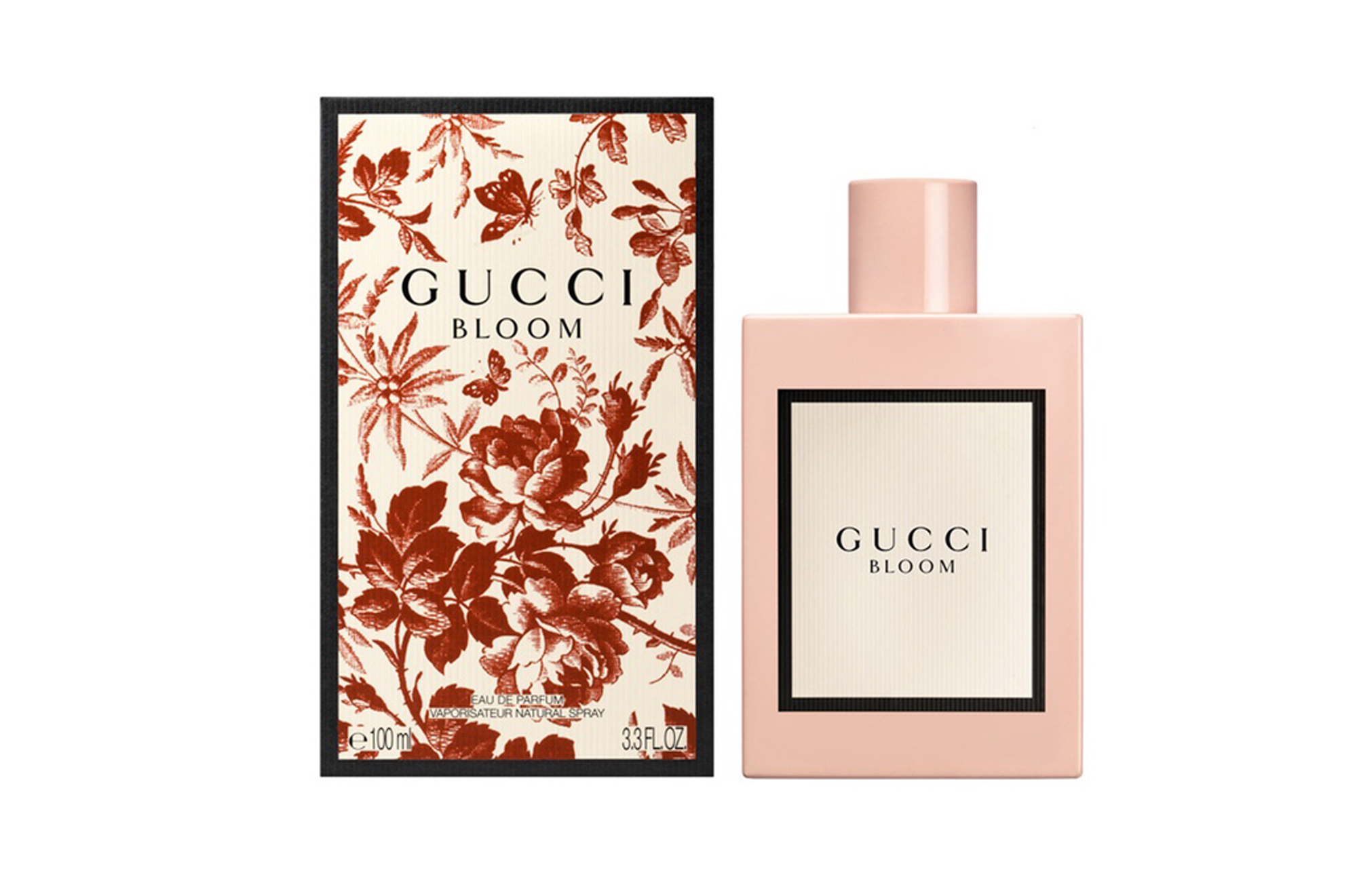 Gucci Bloom, $124; gucci.com
0 Comment