Thanks to the frantic pace of the digital age, the average person has the attention span of a goldfish. (No, seriously. This is a fact supported by an actual study.) Seeing as the fashion sphere changes its mind even faster, we decided to provide you with a condensed report from backstage this season. As much as we'd like to pen novels in the name of lipstick and hairspray, we get it—you're busy. Here, the beauty version of CliffsNotes (all facts, no fluff) that you can easily skim in eight seconds...because science says that's all the time you have.

SHOW: H&M
CITY: Paris
KEY PLAYERS: Makeup artist Mark Carrasquillo, Hairstylist Eugene Souleiman
THE LOOK: Gorgeous girls and guys looking happy, glowy, and cool.
INSPO: "We think this is a time when we should all support each other, show and celebrate LOVE," read a poster propped up backstage from H&M Studio. Models all ages and races were told to "fucking smile" and have a great time before hitting the runway. With The Weeknd performing for the fashion crowd, how could you not?
BEAUTY MVPs: Wella Sculpt Force Styling Gel, Wella EIMI Sugar Lift, Wella EIMI Ocean Spritz, L.A. Girl Matte Flat Velvet Lipstick in Love Triangle and Manic, NARS Blush in Couer Battant
TOP TIPS: To create contrasting hair textures (like the wet/dry combo seen here), try Souleiman's trio: He applied gel through the top for a "glossy shine," hit the mid-shaft with volumizing mist to give braids some grip, and topped off ends with a salt spray for a "soft and dry" finish.
WORDS FROM THE WISE: Backstage pros have the ultimate access to the best of the best when it comes to beauty products, but even they can't resist a bargain. Carrasquillo couldn't stop gushing over the $5 L.A. Girl Matte Flat Velvet Lipsticks he picked up in Paris, which he blended to create the ultimate flashy fuchsia lip that flattered every girl regardless of skin tone. He powdered over top with an equally bright pink blush for a super saturated, matte finish. "We haven't found one girl that doesn't look good in it," he said. "It's so rich and pigmented and it has the same weight as a red lip—it just works." With his daughter in tow, the face painter had a "makeup meltdown" and spent 500 euros on the budget-friendly brand. "They are making seriously good cosmetics for a really good price," he said. "The textures are major—I'm living for it!" And at $5 a pop, so are we. (These lipsticks might be the cheapest thing to come down the catwalk all week.) "I haven't had this much fun buying products in a long time," added Carrasquillo. "Why doesn't going to Saks feel like this?" What can we say, a deal just does something special for the soul.
TREND TALLY: Major mouths have been spotted at Prada, Jason Wu, and La Perla.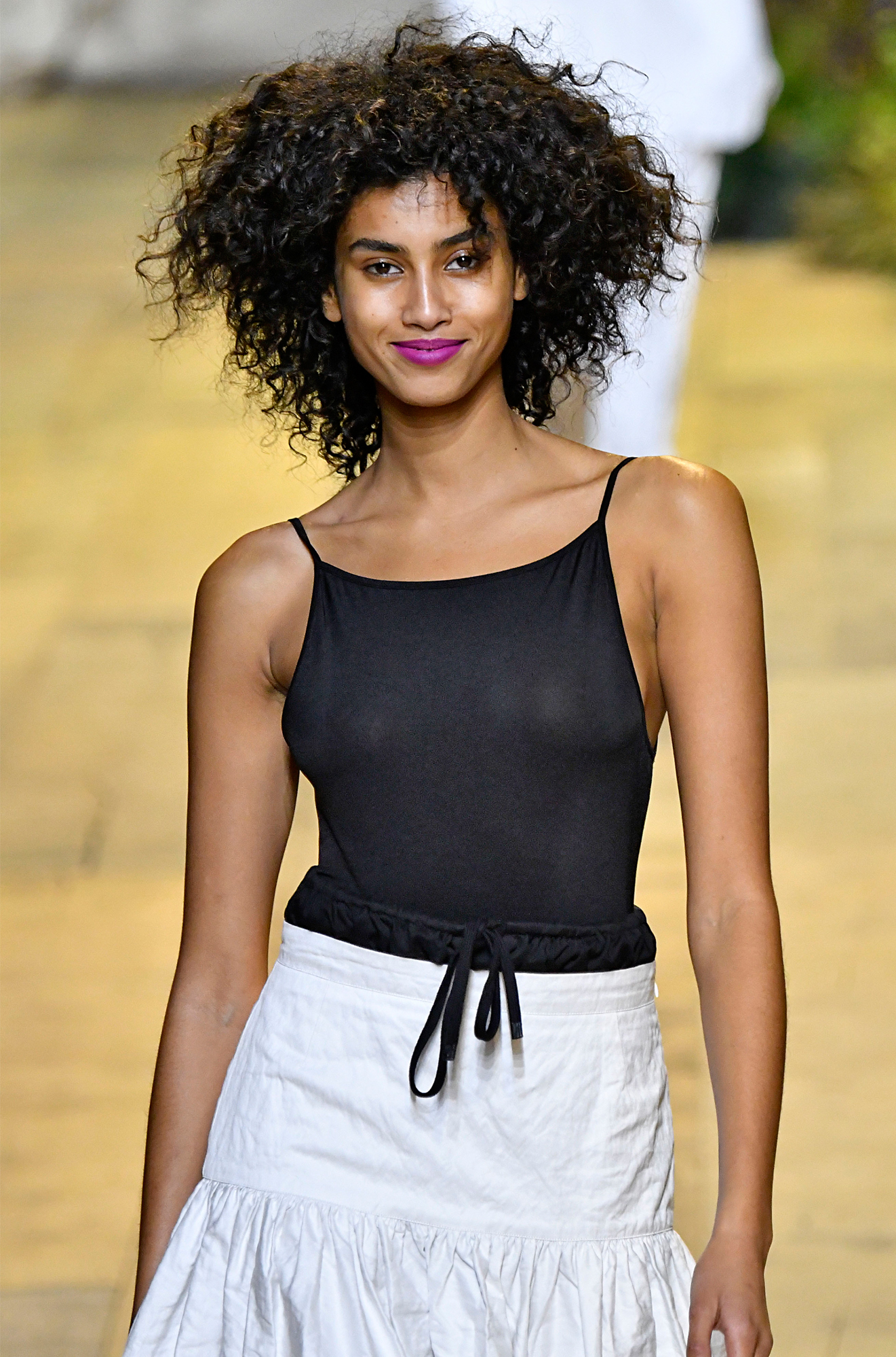 Photo: firstVIEW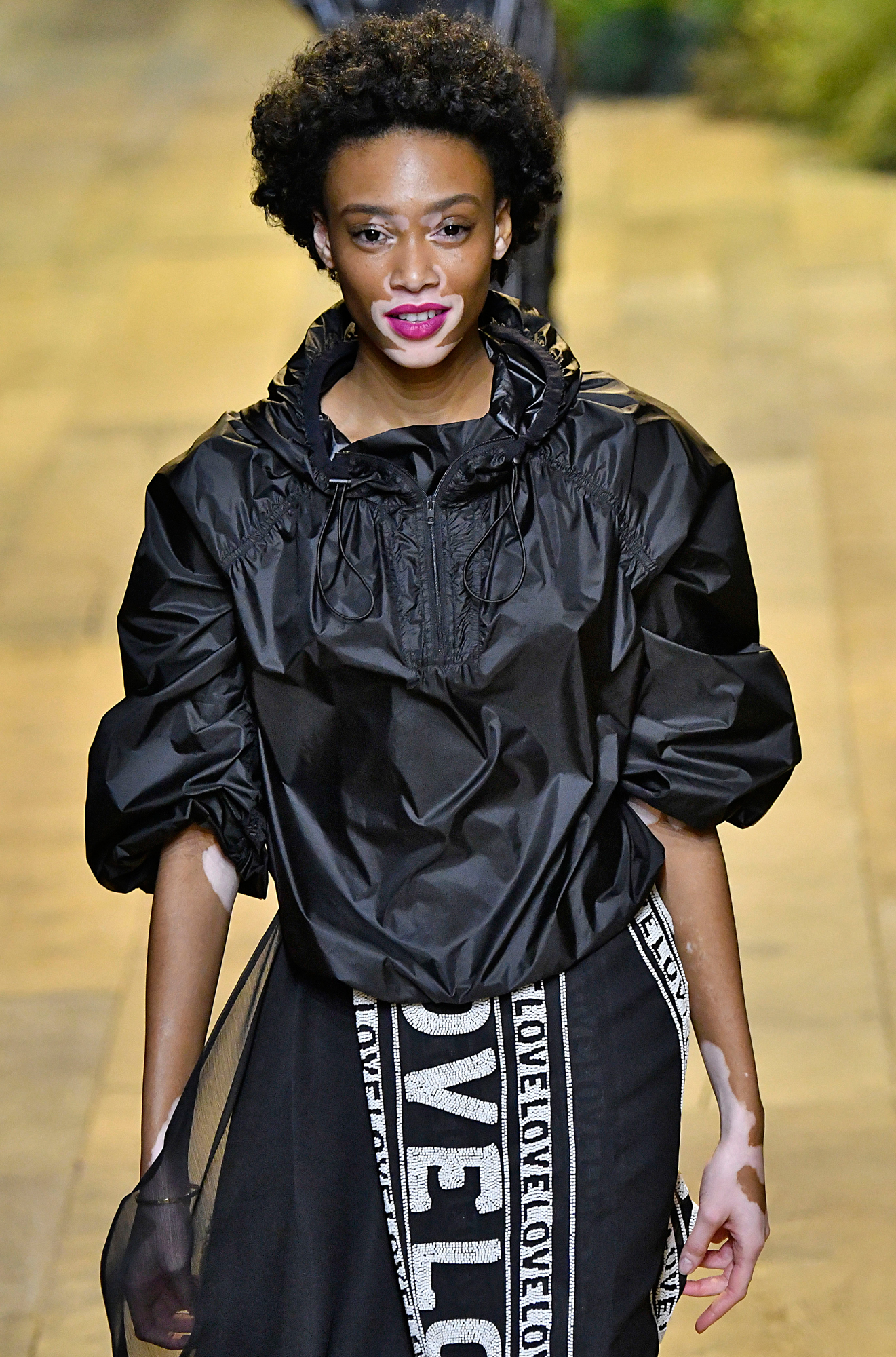 Photo: firstVIEW
0 Comment