Keeping your hair in check during fashion month can be a harrowing feat for a model, especially when your belly button-grazing blonde mane is your calling card. Strands are put through the ringer—hair is washed, rinsed, blow-dried, flat-ironed, curled, and repeated…approximately three to four times a day. For 19-year-old Jean Campbell, a fresh-faced up-and-comer on the catwalk and actual Scottish royalty—her father's the Seventh Earl Cawdor, and her mum's a former British Vogue editor (and no, she's not related to fellow super Edie Campbell)—a generous helping of shea butter undoes any damage and preserves her beauty signature, which remains unparalleled on the runway.

Since making her official fashion debut in British Vogue (natch), as well as Burberry's Mario Testino-lensed ad in 2013, Campbell has walked in countless shows. She hit her stride during the Fall 2017 season, appearing on the runway for Valentino, Sonia Rykiel, Alexander McQueen, and more, as well as nabbing campaigns for big-name brands like Louis Vuitton and Christopher Kane. Now, she can add Miu Miu to that list, having appeared alongside Moonlight's Naomi Harris and legendary supermodel Kate Moss in the quirky Italian label's latest (and arguably best) ad campaign, which dropped yesterday. Here, we caught up with the British model to talk everything from her can't-live-without-'em skincare products to that time she took matters (i.e., scissors) into her own hands at age five.
Her Product Arsenal:

I used to not do anything at the beginning, but since I've started working more, I do like a hair mask once a week. I bought this really good product, Frederic Fekkai Essential Shea Riche Moisture Mask. I like using shea butter in my hair because it works really well. I find Moroccan Oil and that type of stuff only stays on the surface and ends up drying your hair out in the long run, but if you use more buttery, creamy products, it actually [penetrates]. I also like Oribe Supershine Moisturizing Cream a lot. I put it on my hair when it's damp and it's really good, especially if you use a lot of heat.
Her Hair History:

My mum always wanted me to have long hair when I was little, but then I cut it off one day when I was ten because I was like, I'm a rebel, I'm going to cut it all off and get a bob! It looked terrible, so I've had long hair ever since.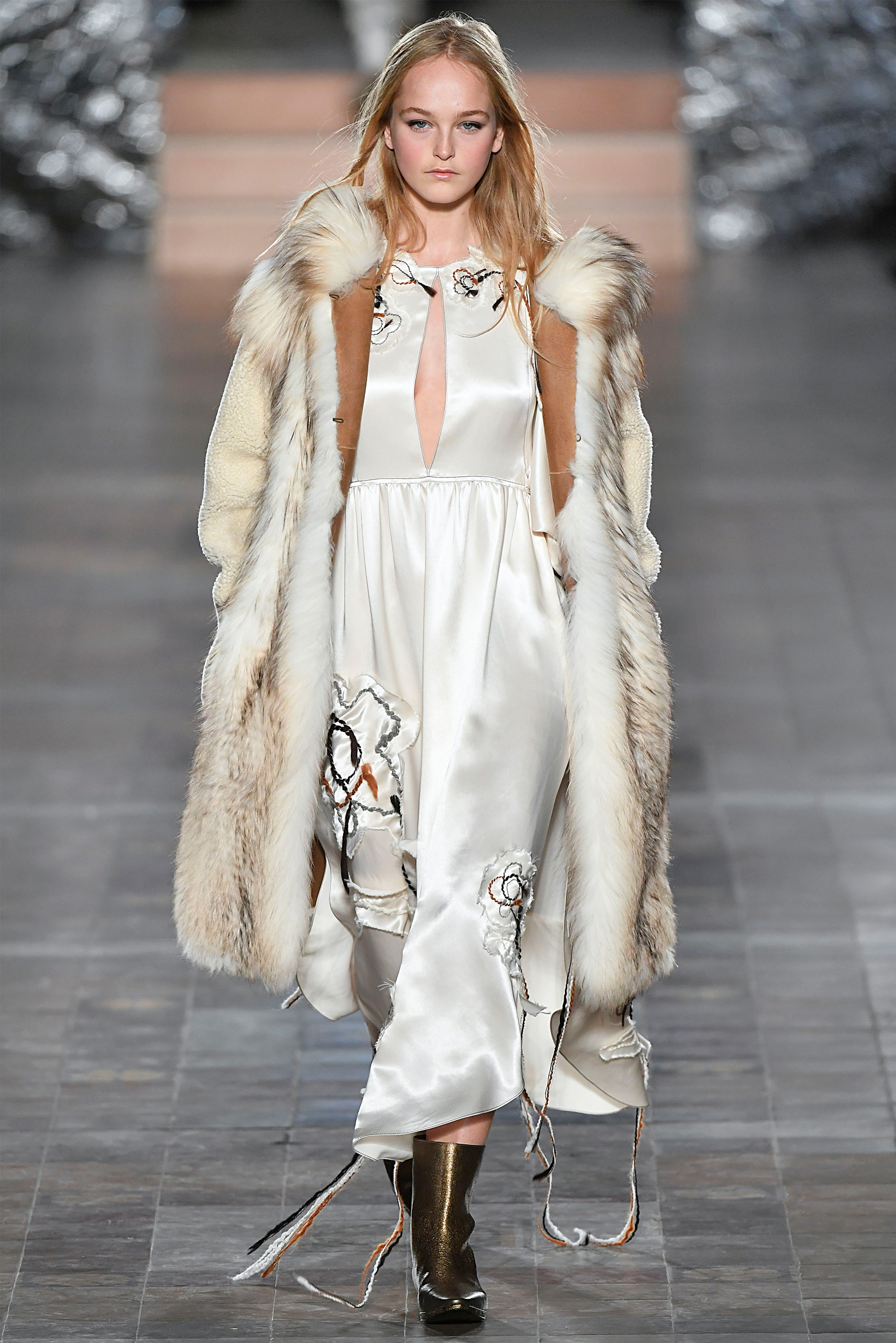 Sonia Rykiel Fall 2017
Photo: firstVIEW
Her Mane Man:

I have my hair trimmed probably every three months or so just to get rid of the dead ends. I have a hairdresser in London at Josh Wood in Notting Hill named Rob [Fitch]. He's really good. I don't really like going to hair salons because they want to style your hair and trim it in all different places, but I literally like to have it just plainly cut.
Her Heat-Free Styling Secrets:
I always let it air dry because it's healthier that way. I also like the way that it looks when it's been air dried. Ideally, I'll wash it in the morning and either let it be, slick it back, or put it in a high bun. But I don't really do that much stuff. In the summer, when I'm free I do little plaits and stuff.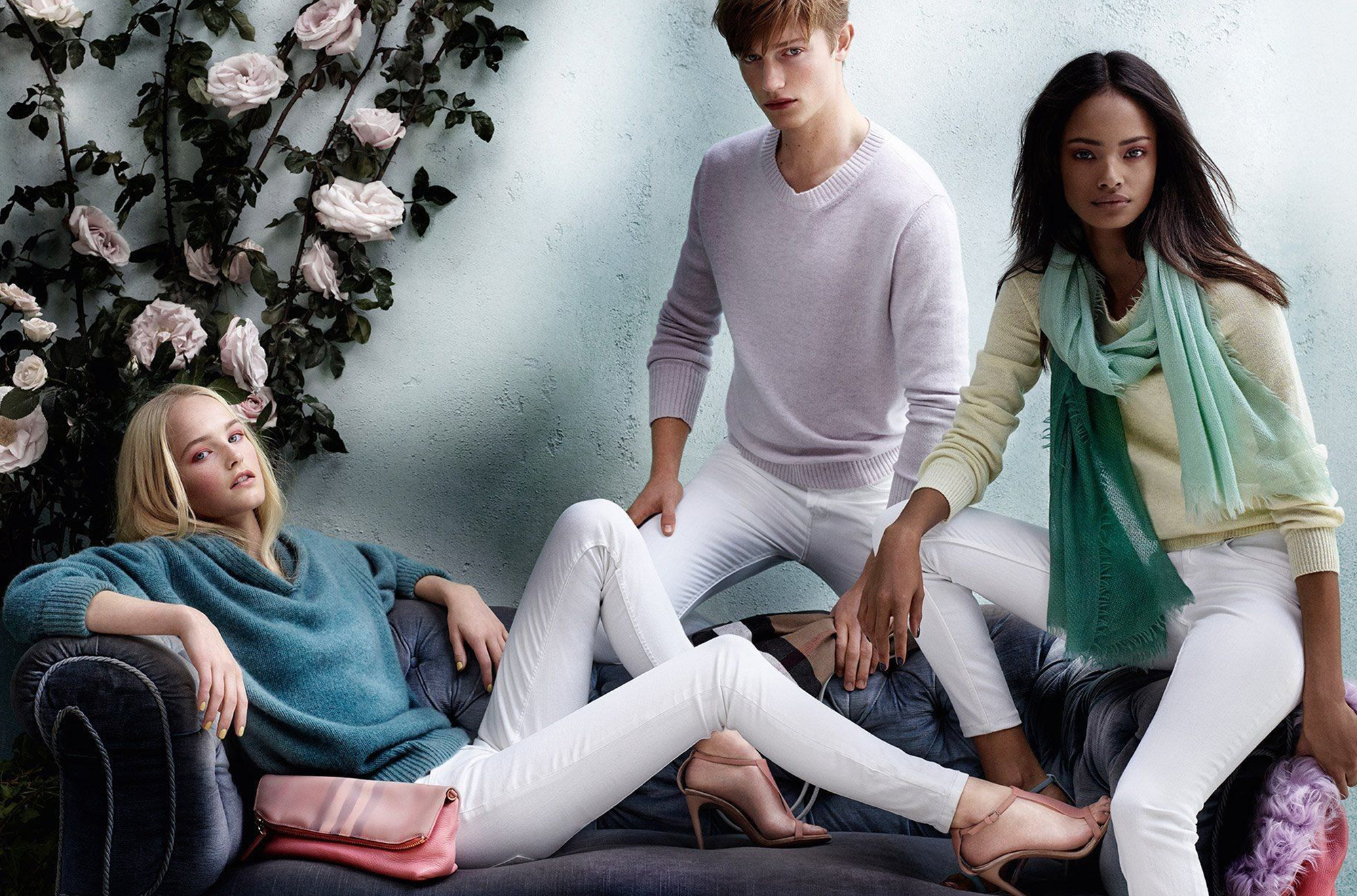 Burberry Spring 2014 campaign
Photo: Mario Testino / Courtesy of Burberry
Her Biggest Beauty Mistake:

I had a fringe when I was between the ages of four to seven, but I cut the fringe off twice. I had little stubs—it was really notgood! I didn't like the fringe and I didn't understand that you had to let it grow out.
Her Skin Saviors:
Until about eight months ago, I literally just used a hot flannel to take off my makeup, which is not good at all! But since I've started working more and more, I've actually pulled some good products. I love Sisley's Black Rose Mask. I also use one from By Terry. My routine, if I'm about to prep my skin, is to use a [By Terry] cleansing toner water, which will remove any dirt or makeup that's on your face. Then, I use a brightening serum [from By Terry] and it's really good.
Her Transformational Plans:

For the meantime [I'm keeping the long hair], but I'm sure I'll cut it at some point!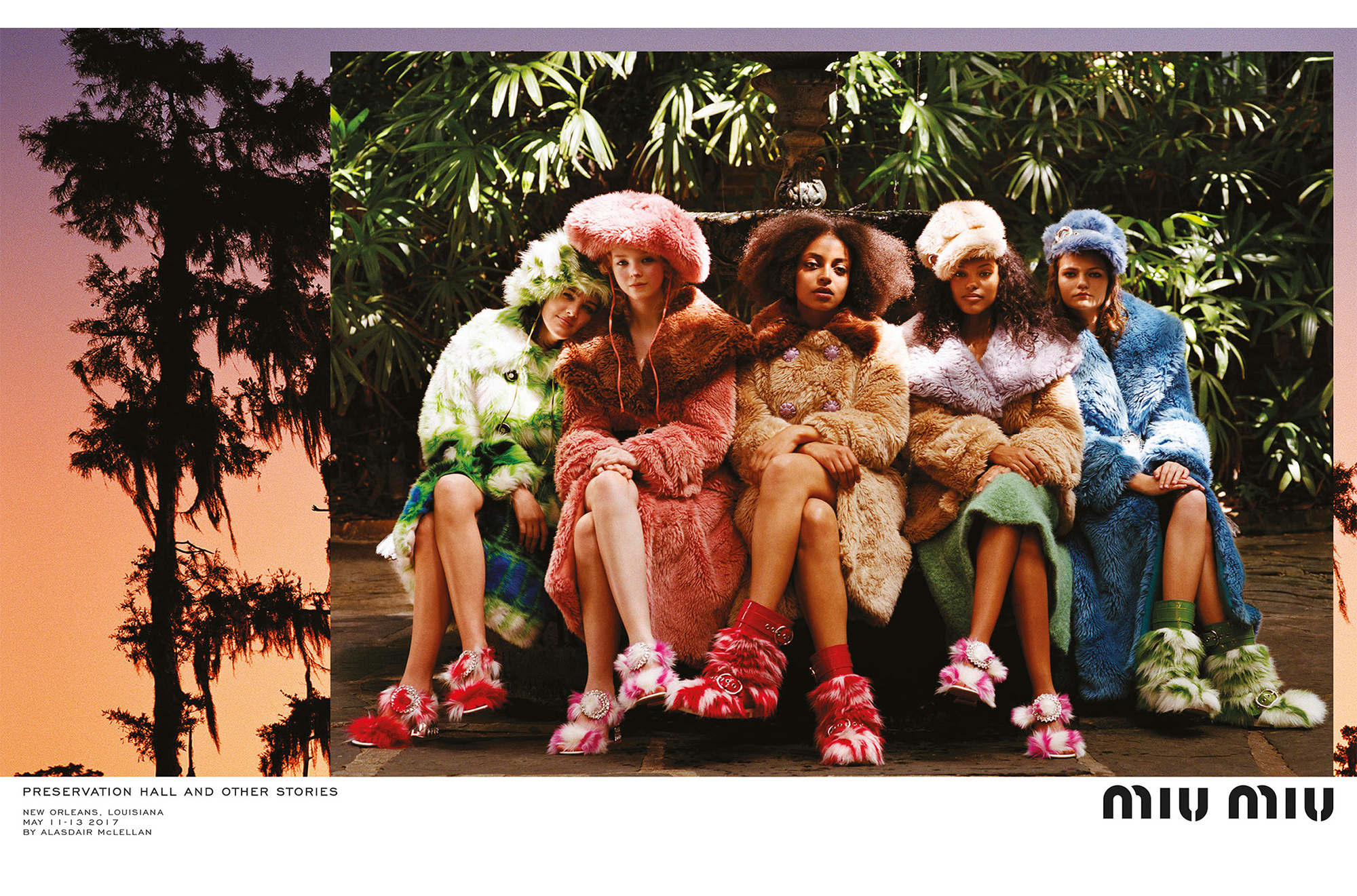 Miu Miu Fall 2017 campaign
Photo: Alasdair McLellan / Courtesy of Miu Miu
0 Comment