Why spend time honing your smoky eye skills when you slip on a pair of sunglasses with the shadow already built in? At least that's what Karen Walker thought when she dreamed up her new Eyeshadow collection featuring soft tints and rimless frames designed to accentuate the eye and create the illusion of a wash of color across your lids.

Available today at karenwalker.com and select retailers, the New Zealand-born designer's new optics include three different styles—Dancer, Love Hangover, and Disco Circus (her personal favorite)—that come in lipgloss-like tints ranging from sheer pink and marigold to full-throttle silver mirrored lenses. The pieces, which all feel very '70s-inspired and Penny Lane-like, range from $220 to $250.
"We've been playing around with soft colored lenses for some time now and we've always loved the interplay between the eye makeup and the lenses." she told FU. "We felt it gave the impression of the lenses being part of the makeup. Then, we simply removed the rims and softened the colors even more to give the impression of the lenses actually being a light dusting of powder."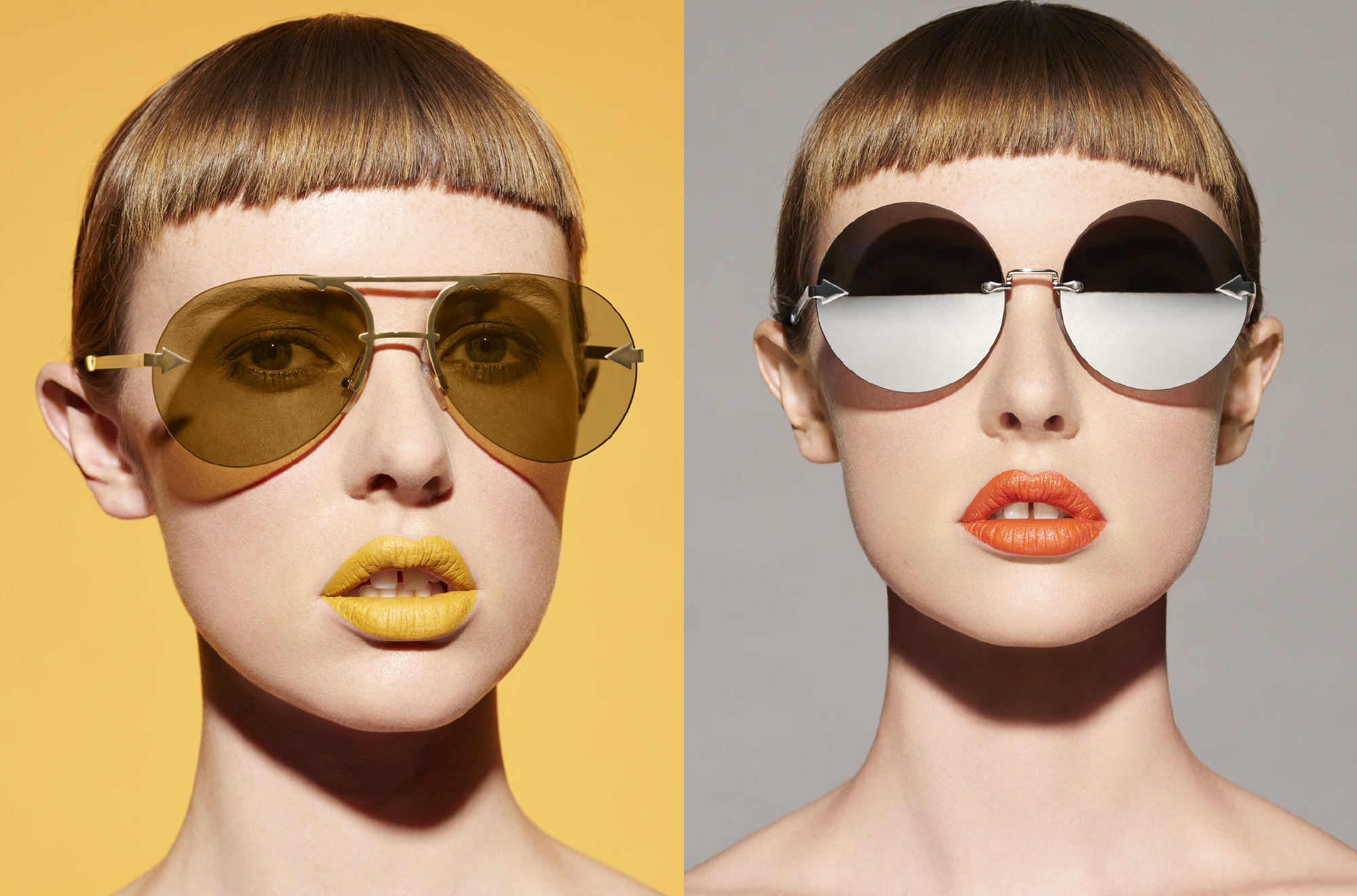 Photos: Courtesy of Karen Walker
For the campaign, she teamed up with the ultimate beauty giant: MAC. The release of the cosmetic company's Colour Rocker matte lipsticks coincided with the launch of Walker's new eyewear. While shadow with a bold lip in vibrant violet, tangy tangerine, or powder blue (reminiscent the lip look at Thom Browne's Spring 2017 show) might be a bit much, the designer's specs are the perfect, subtle addition.

Graphic, color-blocked lids (seen on the runways at Vivienne Westwood and Mary Katrantzou) and over-the-top wings (spotted at Versace and Balmain) were on deck for Fall 2017, but we suggest going Walker's route and slipping on some sunnies rather than struggling to craft a perfectly even cat-eye. After all, the world always looks prettier through rose-colored glasses.
0 Comment