Fragrance campaigns often seem too overproduced, too perfect, too polished. So when the Calvin Klein Obsession ads hit—all raw, real images photographer Mario Sorrenti took of a nearly nude Kate Moss on Jost Van Dyke in the British Virgin Islands—they were considered radical. And 24 years later, they still are. The authenticity in the snapshots evidenced what was happening behind the scenes—two besotted barely-adults frolicking on a tropical beach with nothing but a camera in hand.
Revisiting Obsession via Obsessed, Calvin Klein Chief Creative Officer Raf Simons's first scent in his new role, meant turning the original on its head—a woman's scent with all the hallmarks of a man's fragrance and vice versa. The gender-bending result is as if, like Mario and Kate, two lovers had spent such an inordinate amount of time in close proximity that their clothes, hair, skin smelled only of the other. "We used elements usually found in a men's fragrance to make a women's fragrance," says perfumer Honorine Blanc. "In this case, lavender and musk are the main tensions in the fragrance. The same way Obsession, when it came out, was different than what was out there, we wanted this to be different than what's on the market."

A misty-eyed kind of nostalgia crept into the new ads with photos (handpicked from the archives by Sorrenti and Simons) documenting the adventures of an 18-year-old supermodel in the making and a dashing, 20-year-old photographer at work/play. "She's definitely a magical person, and at the time, she didn't even know it," explained Sorrenti. "I would just say to her, you have such an incredible presence, and power, and beauty. I don't think that became aware to her until much later." A video version features Sorrenti reminiscing about the experience of lensing his then-girlfriend, giving a sense of the innocence and excitement that happened on that iconic shoot. "There were no worries," said Sorrenti. "We had nothing—we had nothing to lose."
Calvin Klein Obsessed For Women, $94; Buy it now. Calvin Klein Obsessed for Men, $82; Buy it now.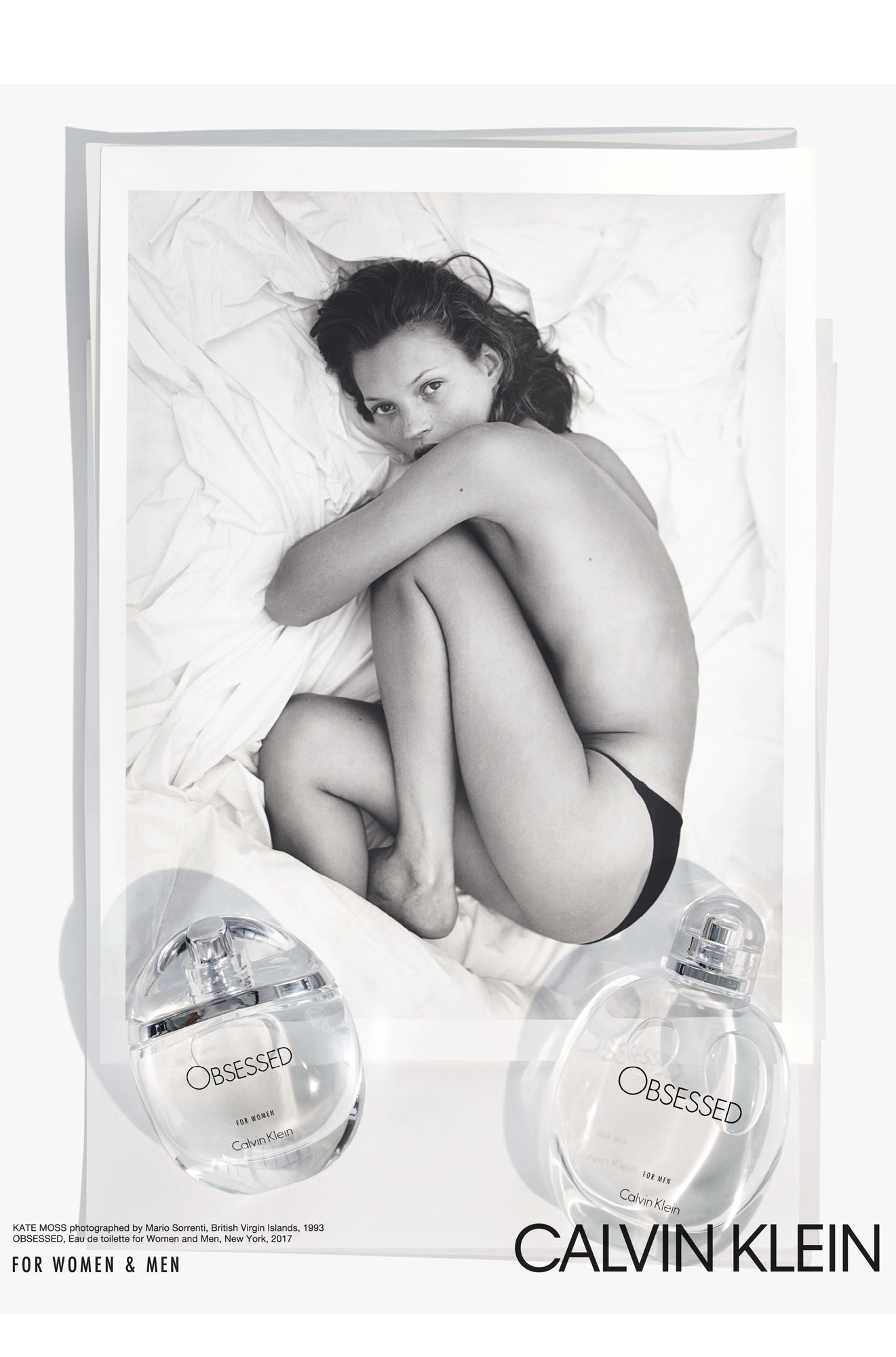 Photo: Courtesy of Calvin Klein
0 Comment