Since John Galliano has helmed the house, Maison Margiela has never failed to produce hair and makeup that is equivalent to a couture garment in its uniqueness, complexity, and attention to detail.

Maquillage maestro Pat McGrath knocked it out of the park per the usual with gleaming lips and otherworldly skin. Using Elson, Full Panic, and Deep Void from her forthcoming lipstick collection, the face painter layered her matte formula with transparent paper, structured foil, and glitter.
Mane master Eugene Soulemain, always the master of invention, had us rethinking traditional hacks for our next bad hair day. From mountains of mousse to a subtler layer of suds, the pro got creative with classic styling products backstage. He also rivaled those ruby and platinum lips with his unorthodox use of cobalt glitter and gold paint—transforming even the most recognizable supermodels into alien-like creatures clad in couture.

Next time you wake up with a bad case of bedhead or don't have time to wash your hair, skip the dry shampoo and go straight for the sparkles.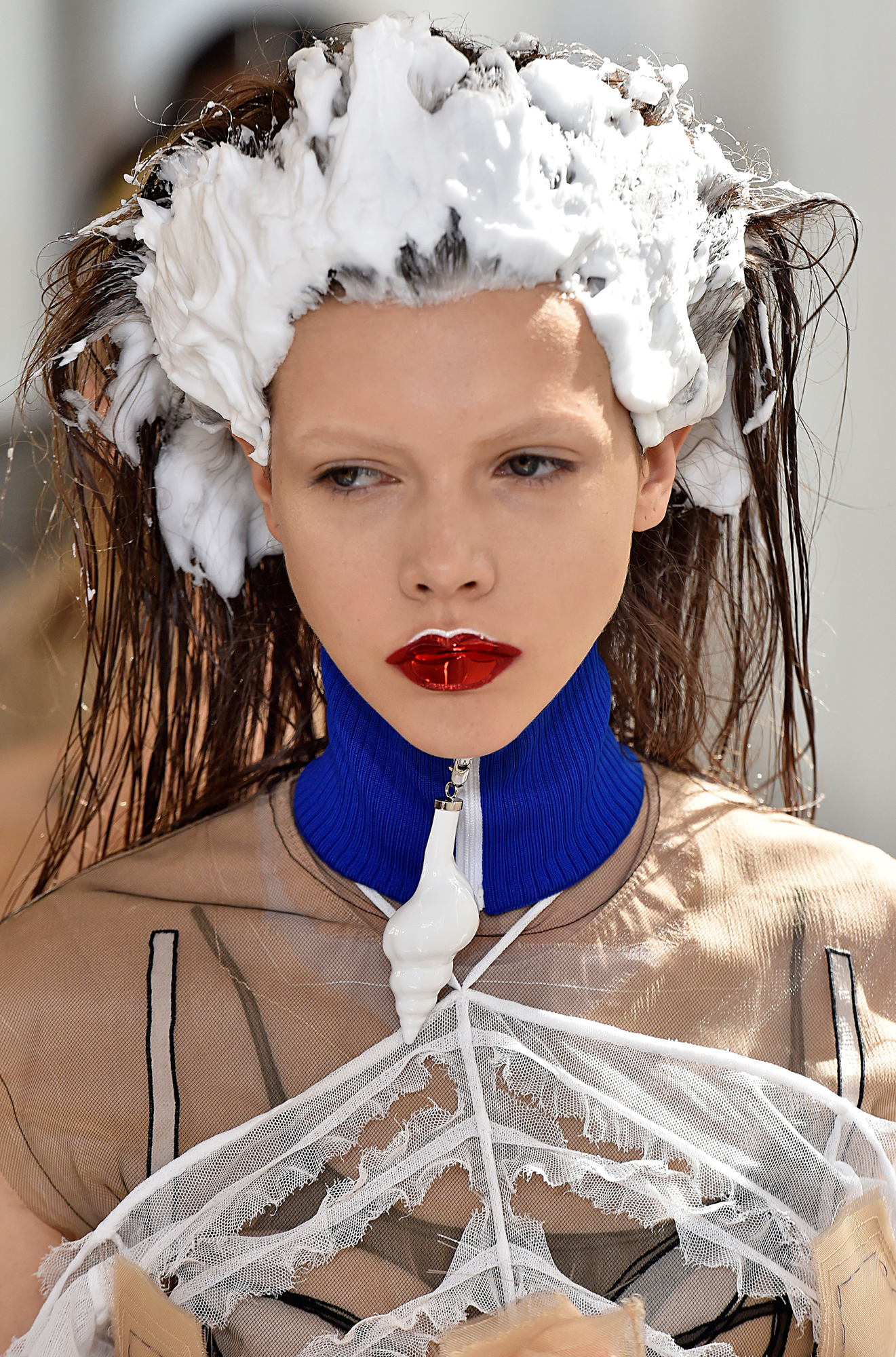 Photo: firstVIEW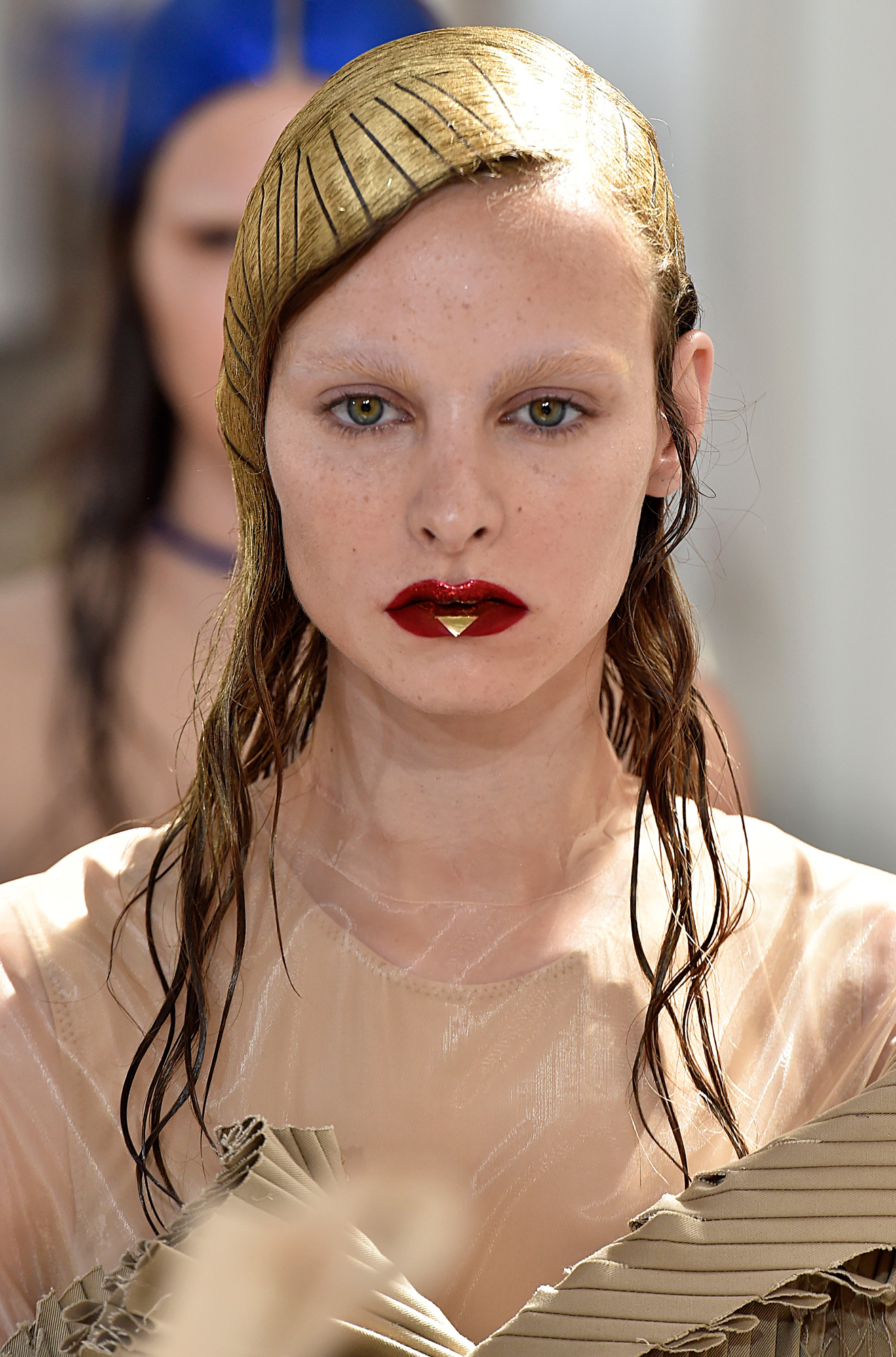 Photo: firstVIEW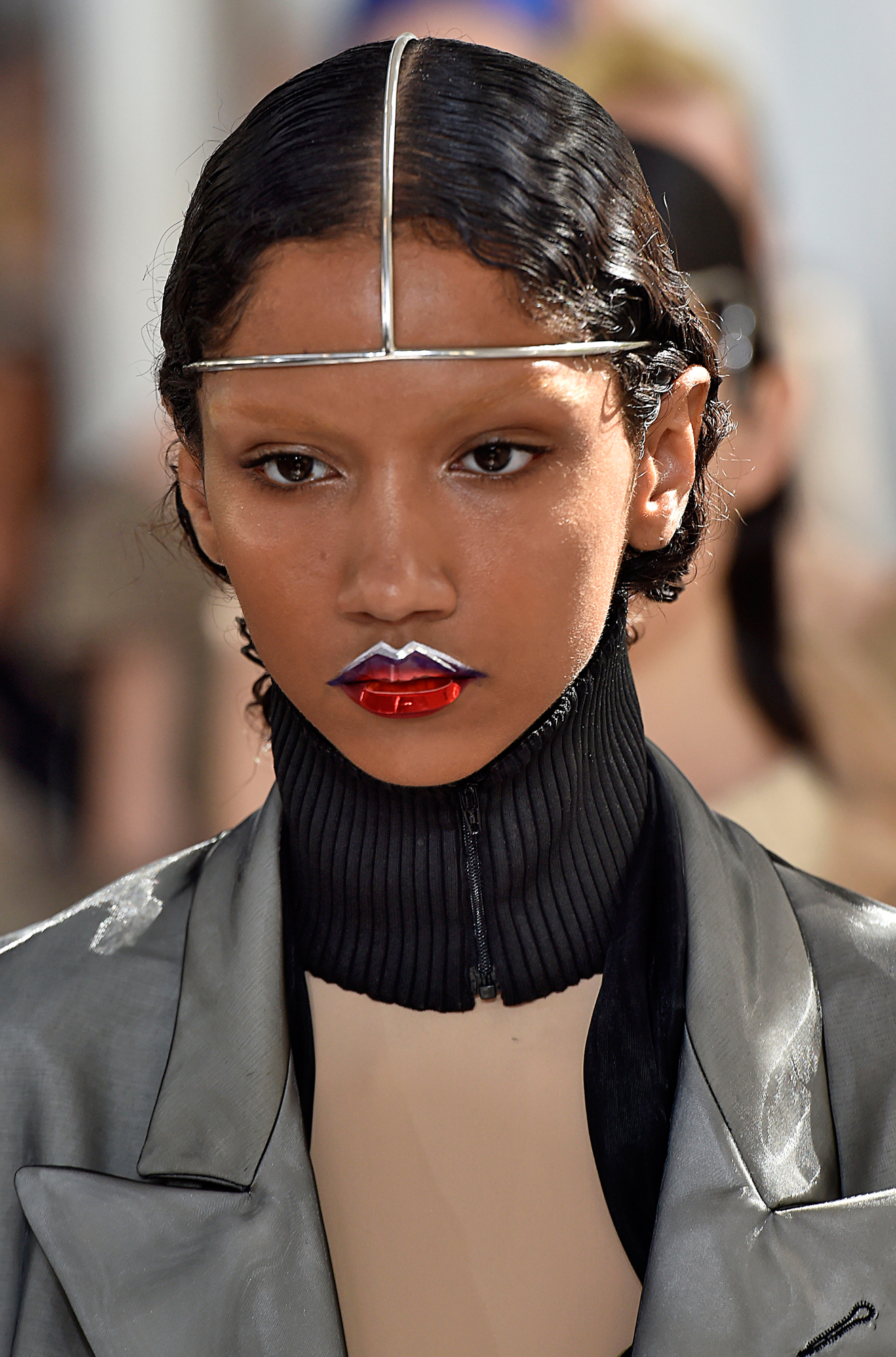 Photo: firstVIEW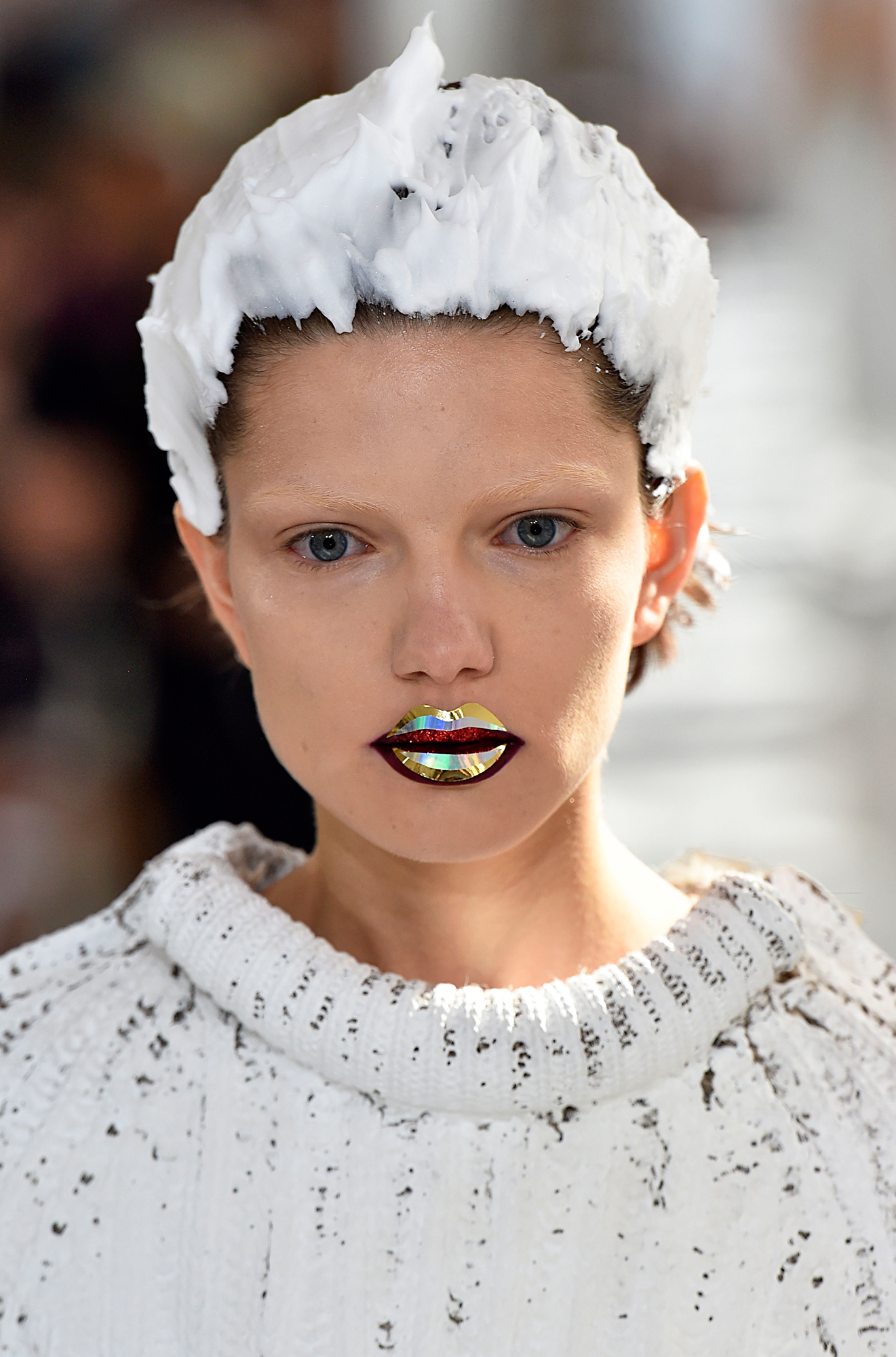 Photo: firstVIEW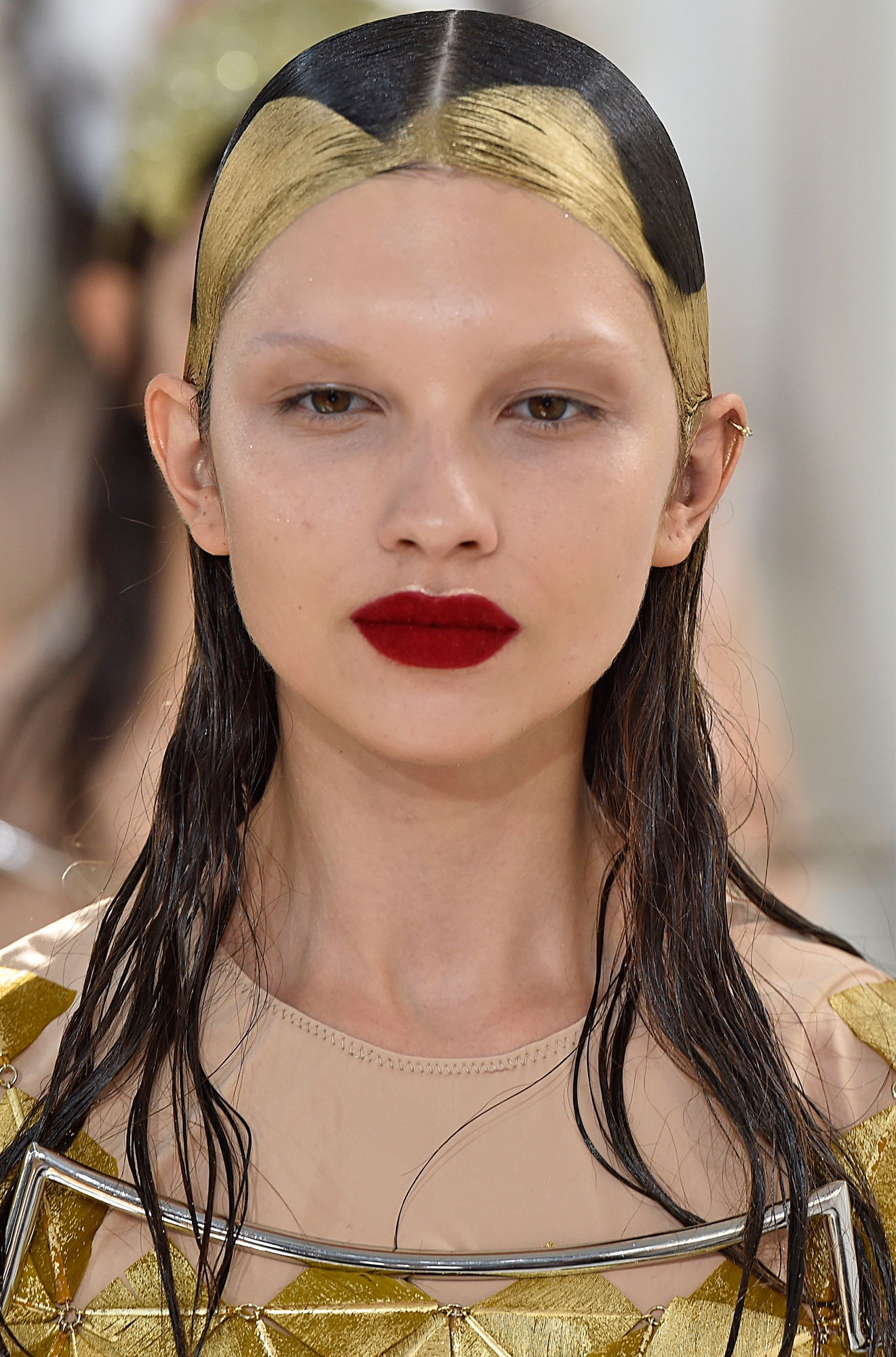 Photo: firstVIEW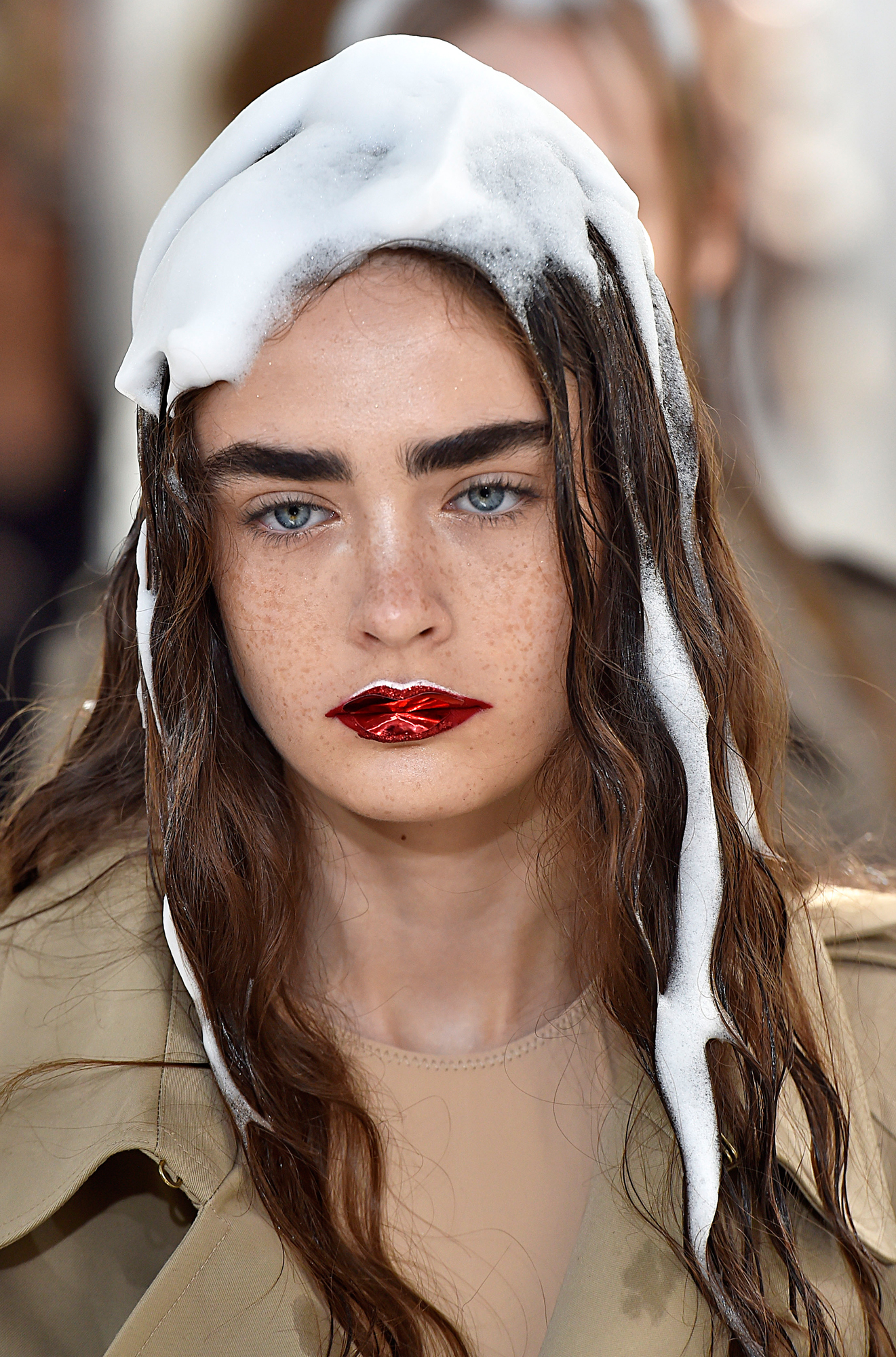 Photo: firstVIEW
0 Comment