When Fashion Unfiltered last chatted with Gordon Espinet, senior vice president of makeup artistry for MAC, we talked about facial adornment as the next beauty frontier. "In nail art [the concept] is clear, but the idea of decorating the face versus putting makeup on [is totally different]," he said. "I'm still not sure how I'm defining it, I just know it's a blue sky concept in terms of how you bring this to reality."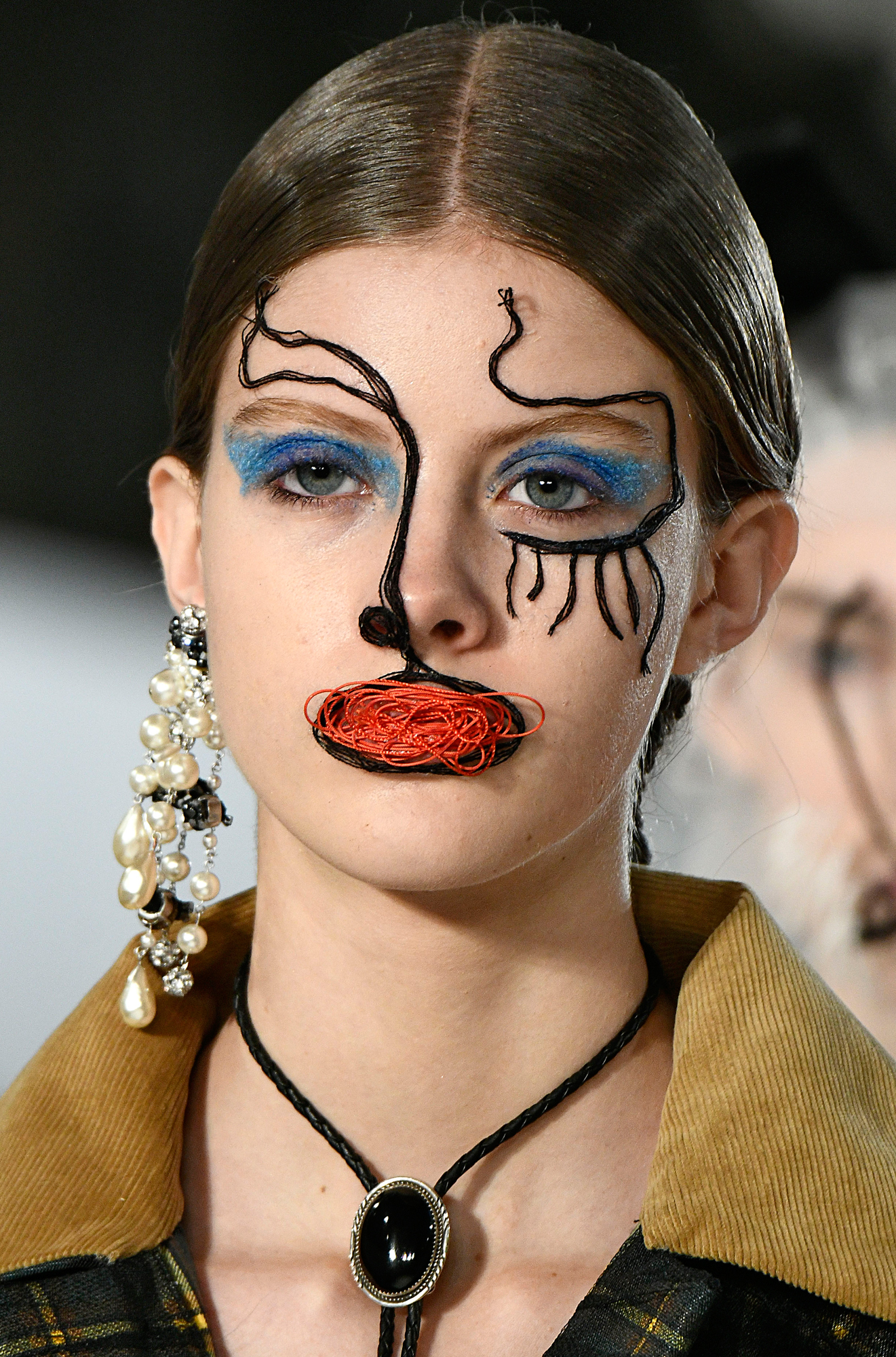 Photo: firstVIEW
Cosmetic giants haven't quite figured out how to roll 3D-printed appliqués and facial adornments out to the masses just yet (though companies like Flirt! have made some headway with easy-to-apply, stick-on tats), but the recent round of haute couture was a study in what's possible. Makeup artist Peter Philips scattered faces with stars at Dior, while Pat McGrath proved that string theory artfully applies to makeup at Maison Margiela, where she embroidered ears, lips, and lids with colorful thread. The backstage queen also created aerodynamic, negative-space wings at Viktor & Rolf with a glittery gold material that can only be described as puff paint for the face.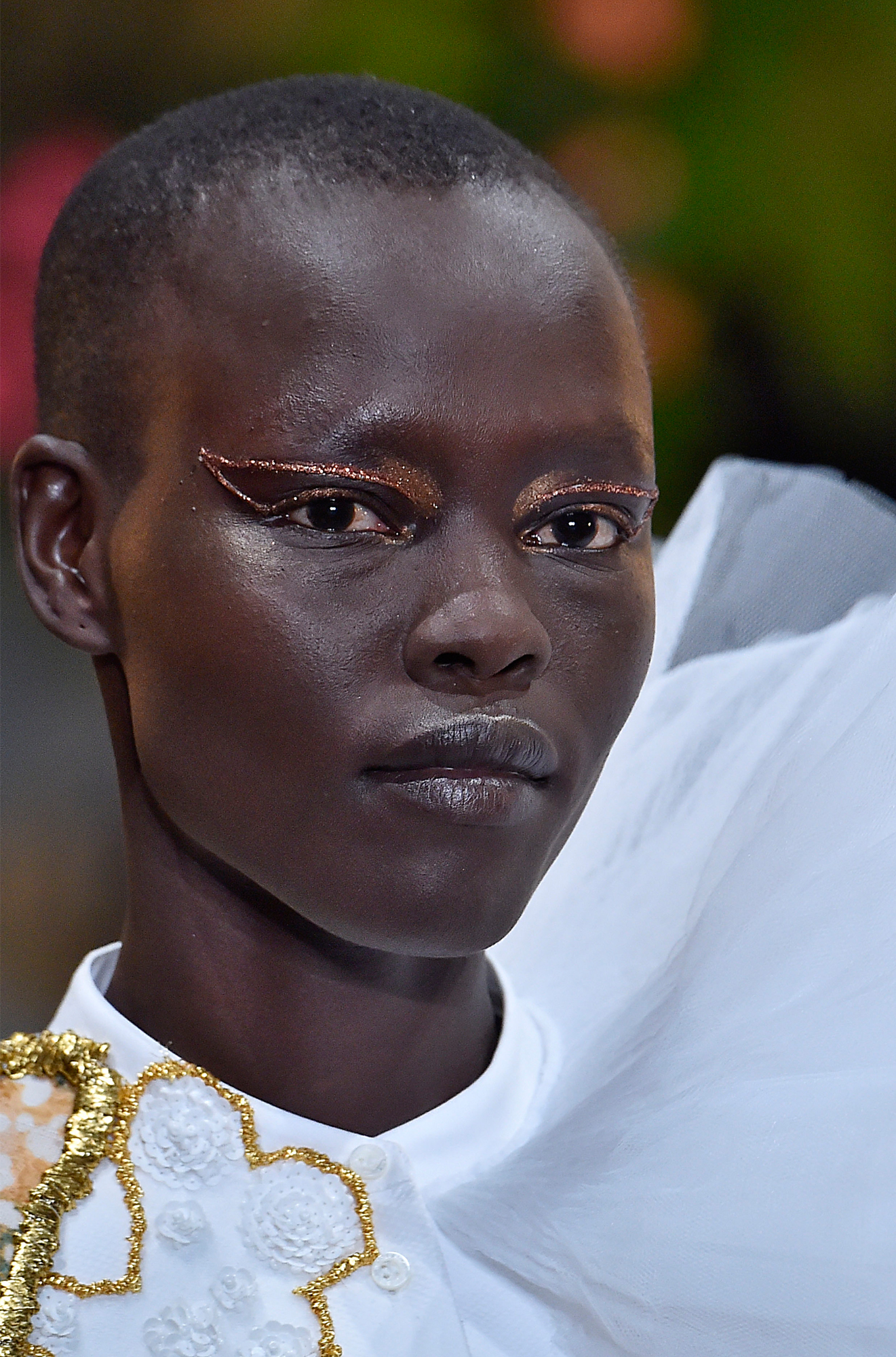 Photo: firstVIEW
You might be saying to yourself that bespoke backstage creations are one thing, but does multi-dimensional maquillage actually work on "real" women? Leave it to 45-year-old Missy Elliott to make silver slashes and lips layered with plastic and mirror-like metal (reminiscent of the gleaming, intergalactic pouts at Margiela's Spring 2017 outing) come to life off the catwalk in her new video "I'm Better." If the rap visionary's underwater utopia and next-level looks are any indication, the future of beauty is no longer a pie-in-the-sky idea, it has officially arrived.

0 Comment