Photographers—both contemporary and past icons—have always proven influential muses for makeup legend François Nars. To pay his favorite artists homage, he gives them their due in his ever-covetable holiday collections. From Guy Bourdin's glamorous, sexually charged snaps to Steven Klein's stylized macabre tableaus to Sarah Moon's ethereal, dream-like creations, each artist offered a fresh aesthetic for imagery and color palettes. Now, Nars is giving his 2017 holiday range (available October 6 at narscosmetics.com) the surreal treatment with a tribute to iconic artist, Man Ray.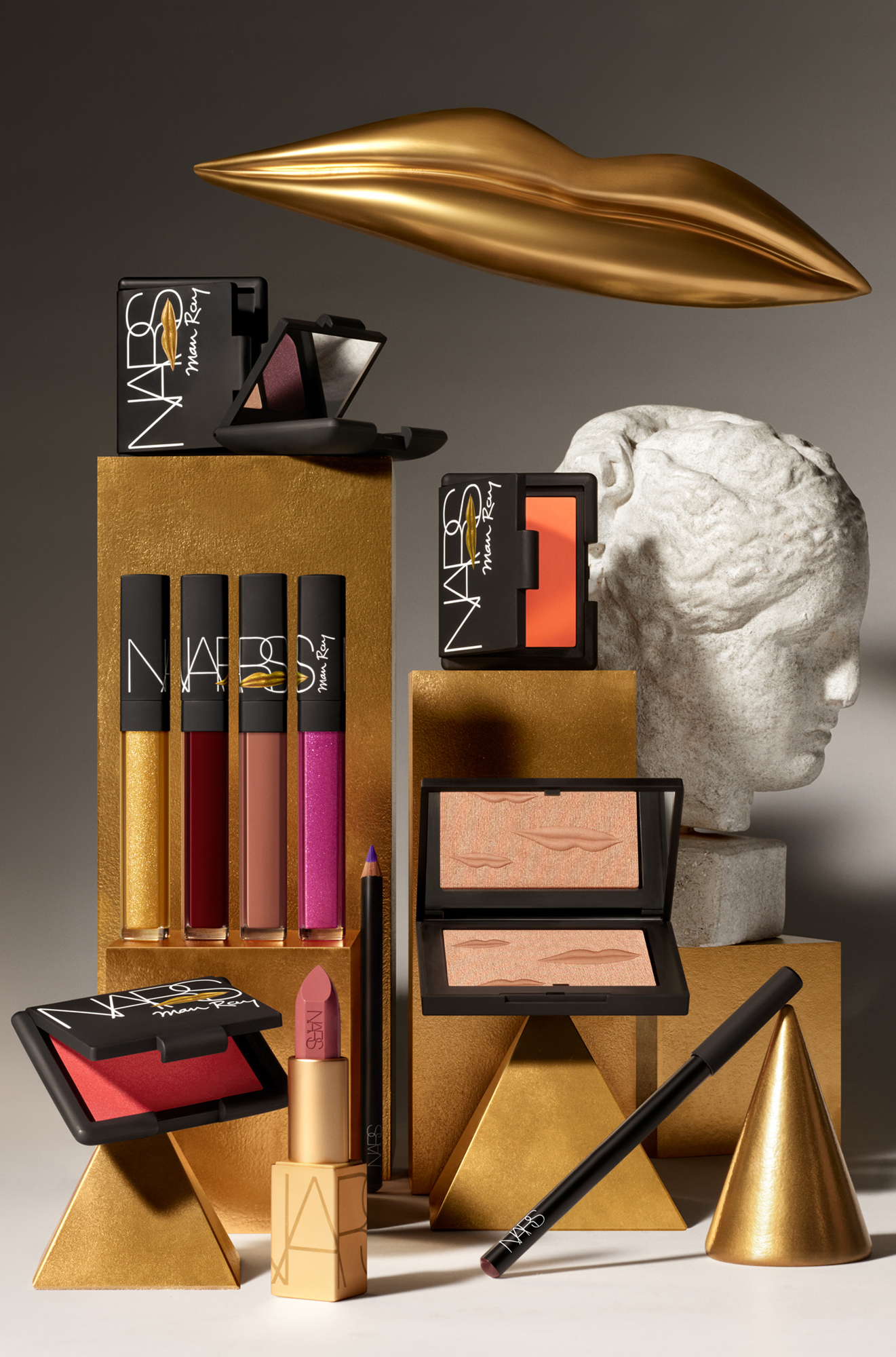 Photo: Courtesy of NARS
An artist most widely recognized for a painting titled the lips "The Lovers" (a.k.a. "The Lips"), in which a disembodied pair of crimson lips floating amid an overcast sky, Man Ray seems an apt inspiration for the beauty brand. (And sure enough a representation of that famous mouth has been translated into a lip color coffret.) But his groundbreaking solarized photography technique, perfected with the help of partner and muse Lee Miller, are equally revelatory and feature prominently in the packaging. Beyond splashing Ray's most iconic images (like "Tears," which he shot after his breakup with Miller) across compacts and cartons, vivid and unexpected shades have been handpicked to exemplify the audacious spirit of Ray's work.

See every exquisite piece in the slideshow above.
0 Comment