French women undoubtedly have a certain je ne sais quoi that sets them apart from the rest of the world. And eyeliner has always been a part of this inimitable beauty equation. Would Brigitte Bardot be the same bombshell we know and love today without her signature cat-eye? The same can be said of Françoise Hardy's feline flick or Anna Karina's eyes, which always seemed to be wrapped with inky kohl. Thanks to the latest round of runway shows in Paris, the next wave of icons have plenty of memorable lid looks to choose from and effectively make their own. Here, five of our favorites from PFW: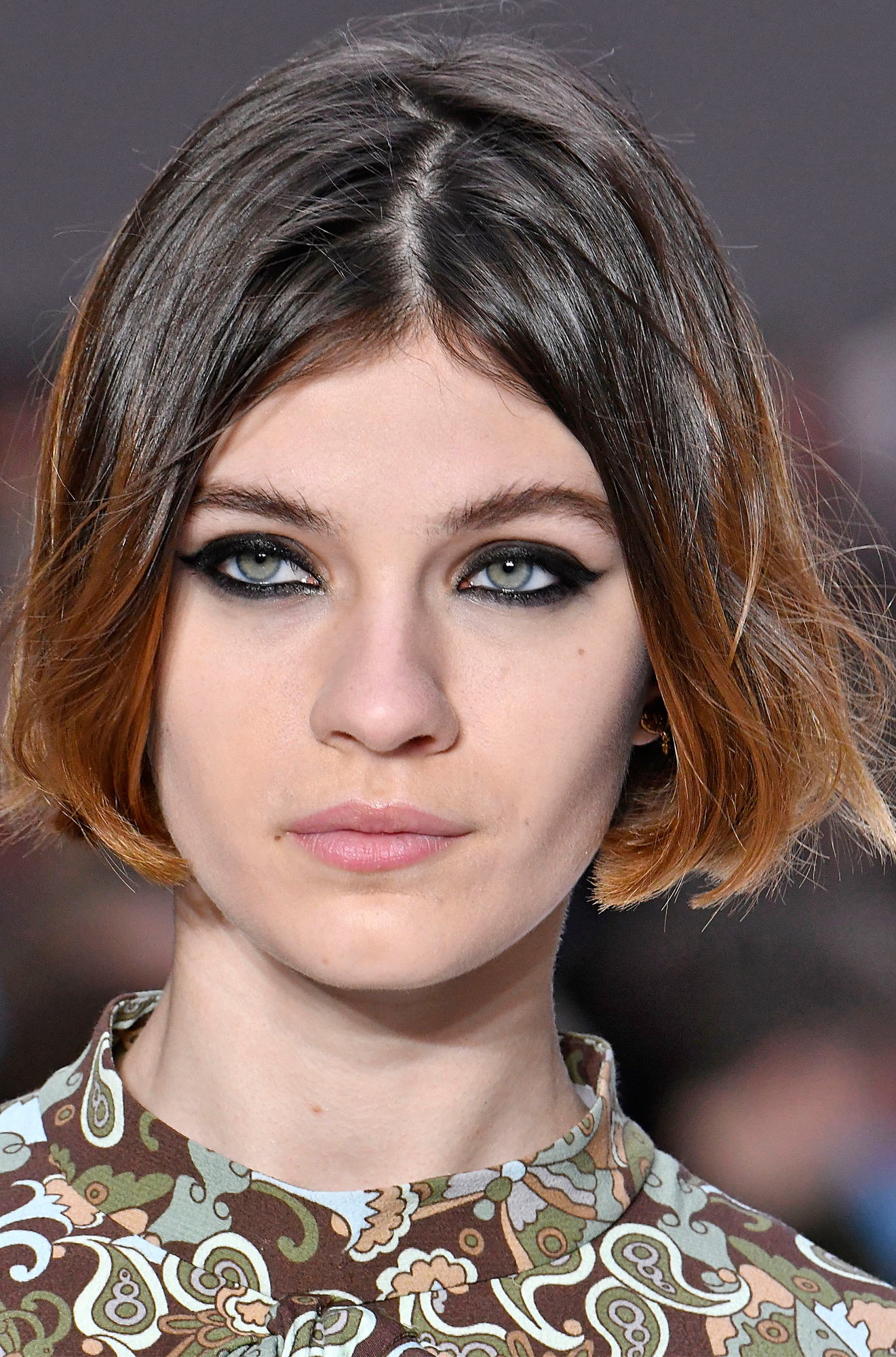 Photo: firstVIEW
"It's a little bit Courtney Love and a little bit Kate Moss," explained makeup artist Aaron de Mey. "It's not grunge, but it has that feeling behind it." To craft a cat-eye that's more "forgiving" than your standard '60s flick, the pro rimmed the inside of eyes and roughly sketched along the top and bottom lash lines with MAC's Kohl Power Eye Pencil in Feline, then blended out the pigment with a long and soft brush (like MAC's 221 Mini Tapered Blending Brush). He cleaned up the shape with a Q-tip dipped in makeup remover and created a precise wing on the outer corner with a pointy brush and gel liner. For added shine and texture, he polished off lids with clear gloss. "It's got a murkiness around it," he said of the smudgy cat-eye made with cool Parisienne girls in mind.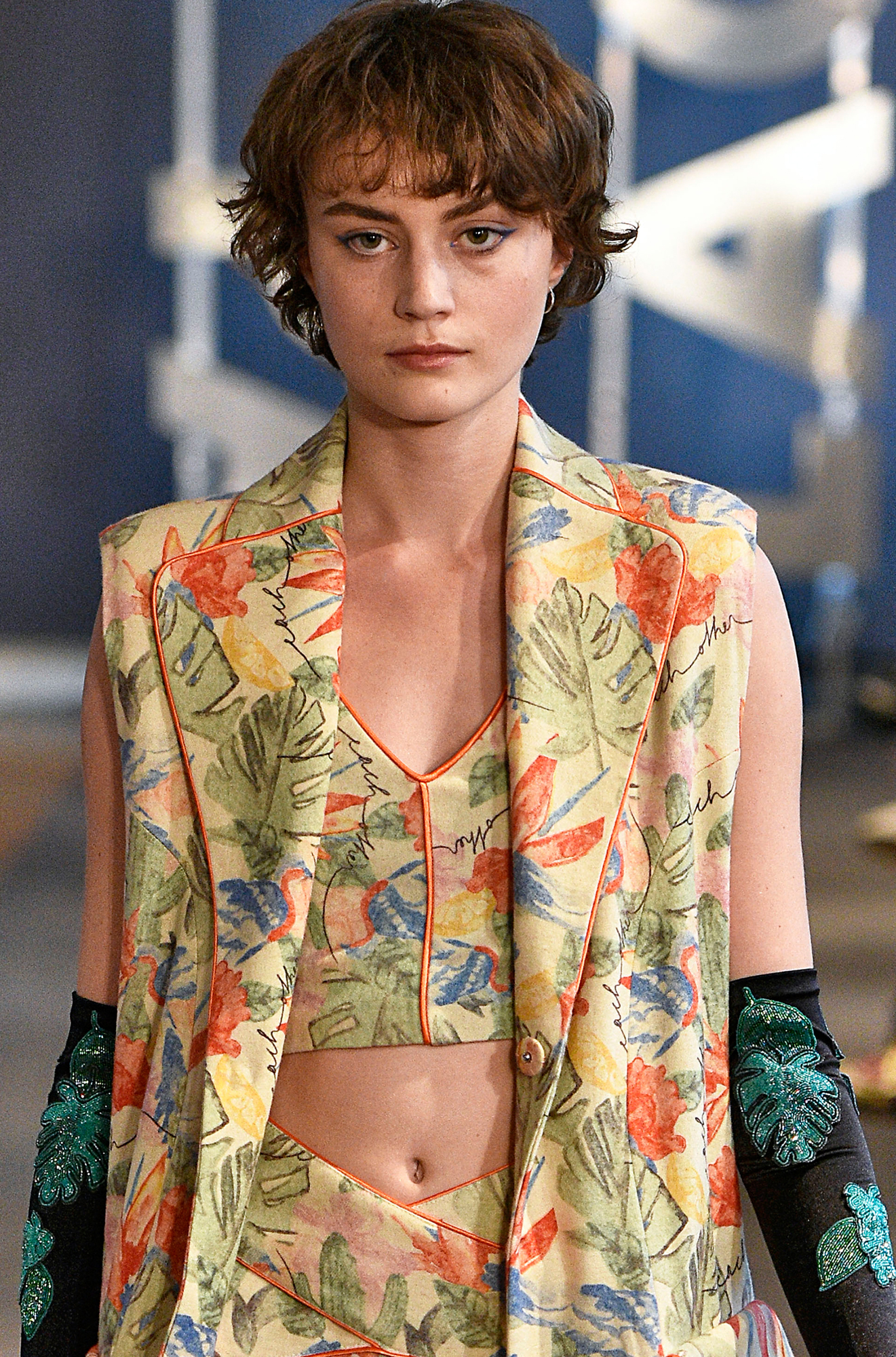 Photo: firstVIEW
To play off the pops of blue and green in the collection, face painter Vincent Oquendo used two Kiko Milano Lasting Precision Automatic Eyeliner and Kohl Pencils in cobalt (#7) and light blue (#6) to "elongate" eyes. While the outer corner was a precise feline flick, the pigment etched around tear ducts was meant to "bleed out into the highlighter for a watercolor effect."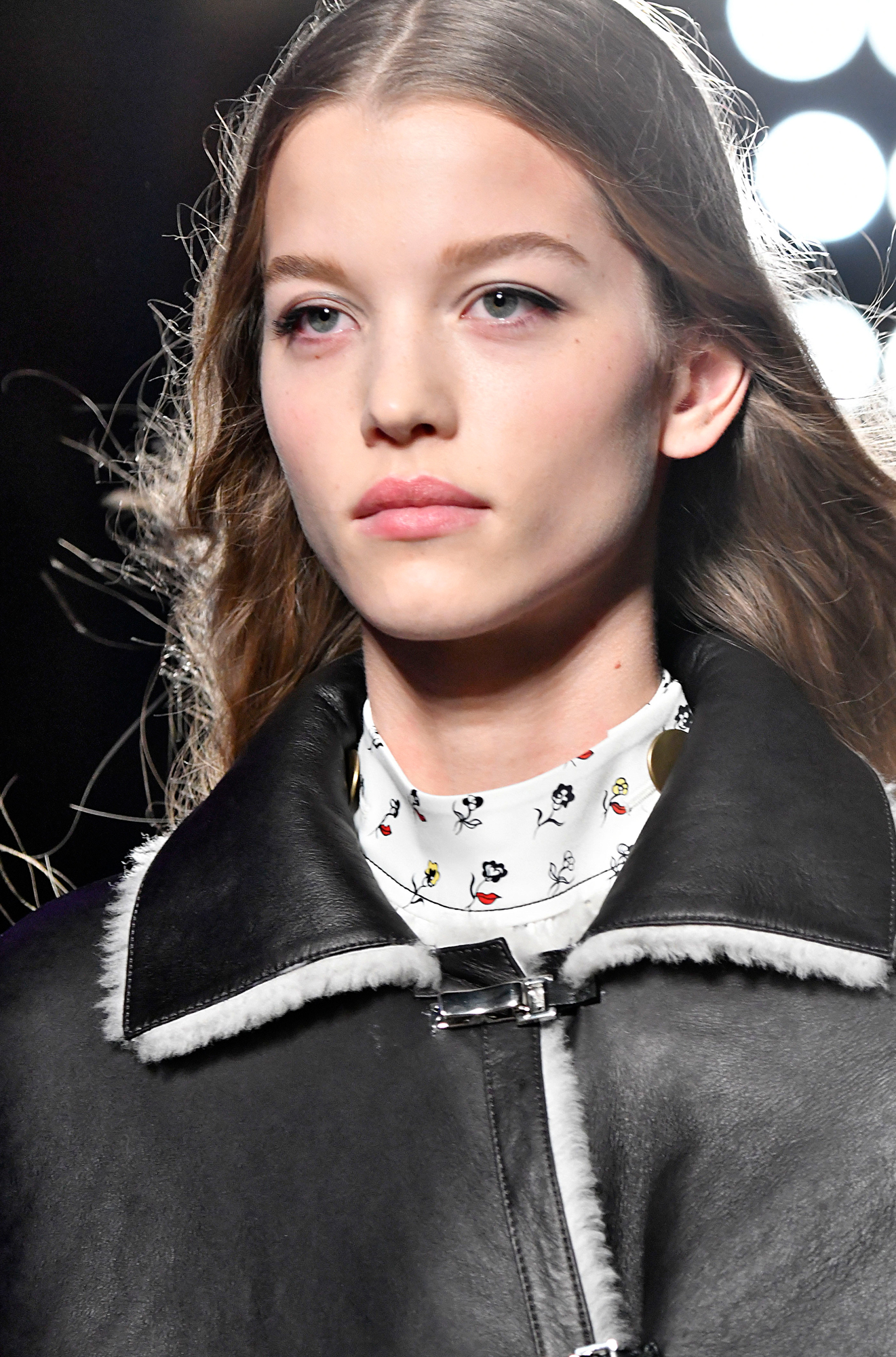 Photo: firstVIEW
Inspired by French artist Niki de Saint Phalle, makeup artist Diane Kendal sketched a sculptural band of slate using L'Oréal Paris Colour Riche Le Khôl in Urban Grey just above the crease of three models' eyes. "It's a nod to the '60s," she explained of the floating liner and "kick" of color at the outer corners. To emphasize the winged effect, Kendal coated just the ends of lashes with mascara.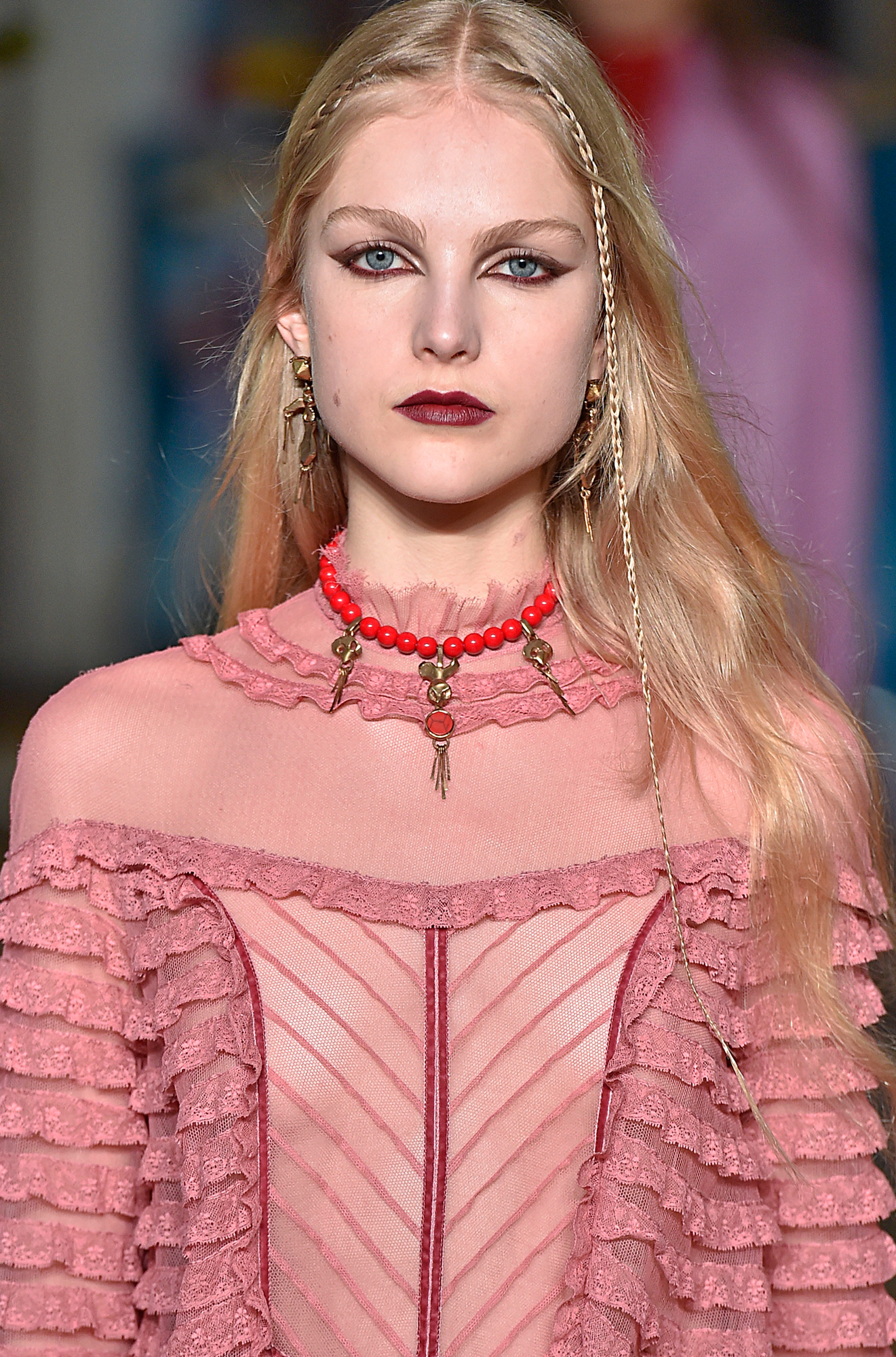 Photo: firstVIEW
"Bewitching," was how Pat McGrath described the matching oxblood eyes and mouth at Valentino. "It's a subversive version of a smoky eye that's a bit punky and rebellious, but really beautiful at the same time," she added. The key to pulling off red around eyes is to pair color with "the right amount of darkness" to add depth. The maquillage master blended burgundy with dark brown and black for a "spellbinding" finish.

Fenty x Puma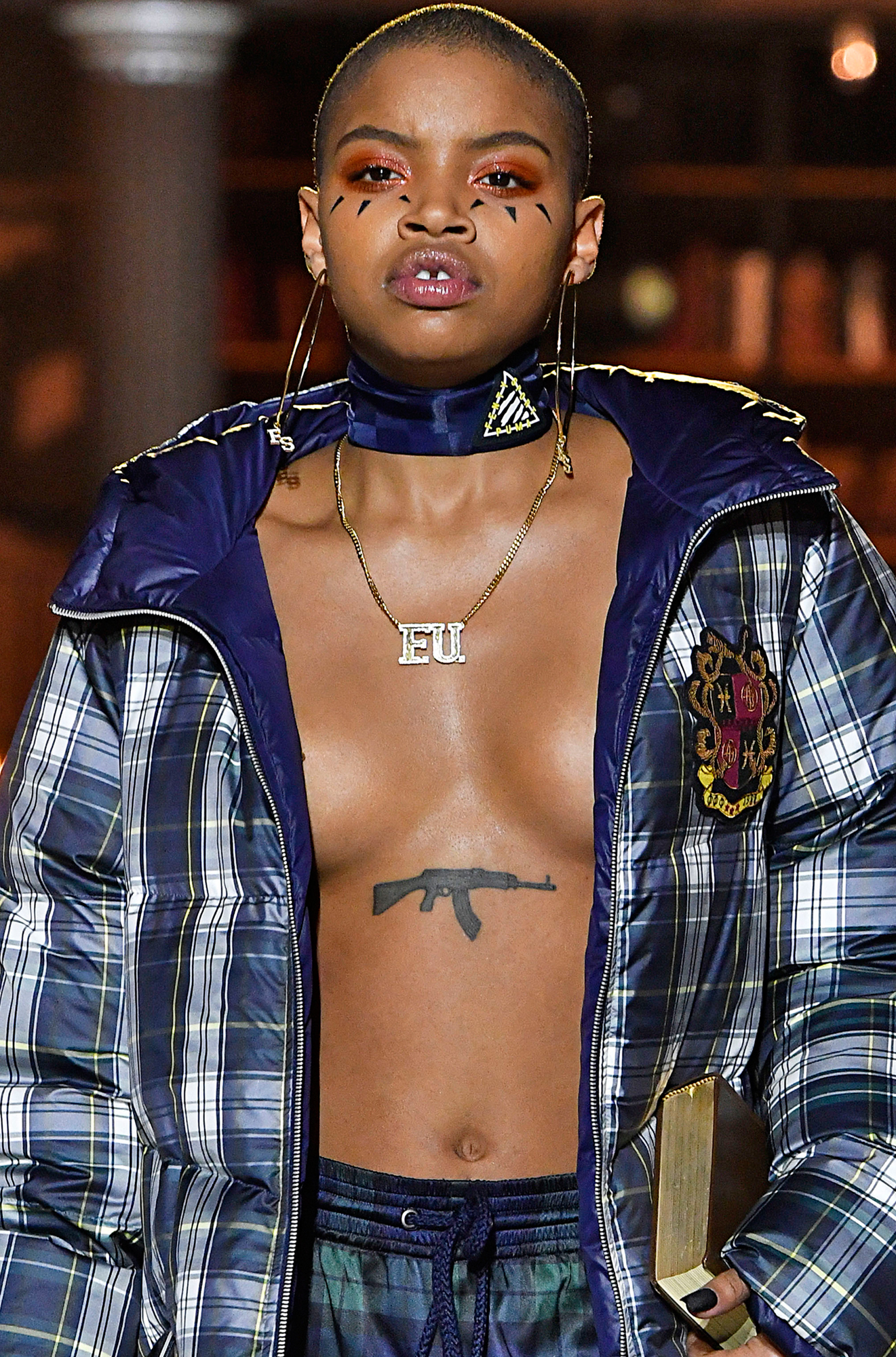 Photo: firstVIEW
Graduates of Rihanna's Fenty University were anything but sweet. Graphic black slashes that wrapped around eyes offered up plenty of attitude, while burnt orange eyes accented with starburst-like spikes would certainly satisfy any art student willing to take a beauty risk. But for girls who are less preppy cheerleader and more glamorous goth, the smudgy streaks of black glitter and liner were reminiscent of the ultimate outcast turned power-hungry queen bee: Nancy Downs from The Craft.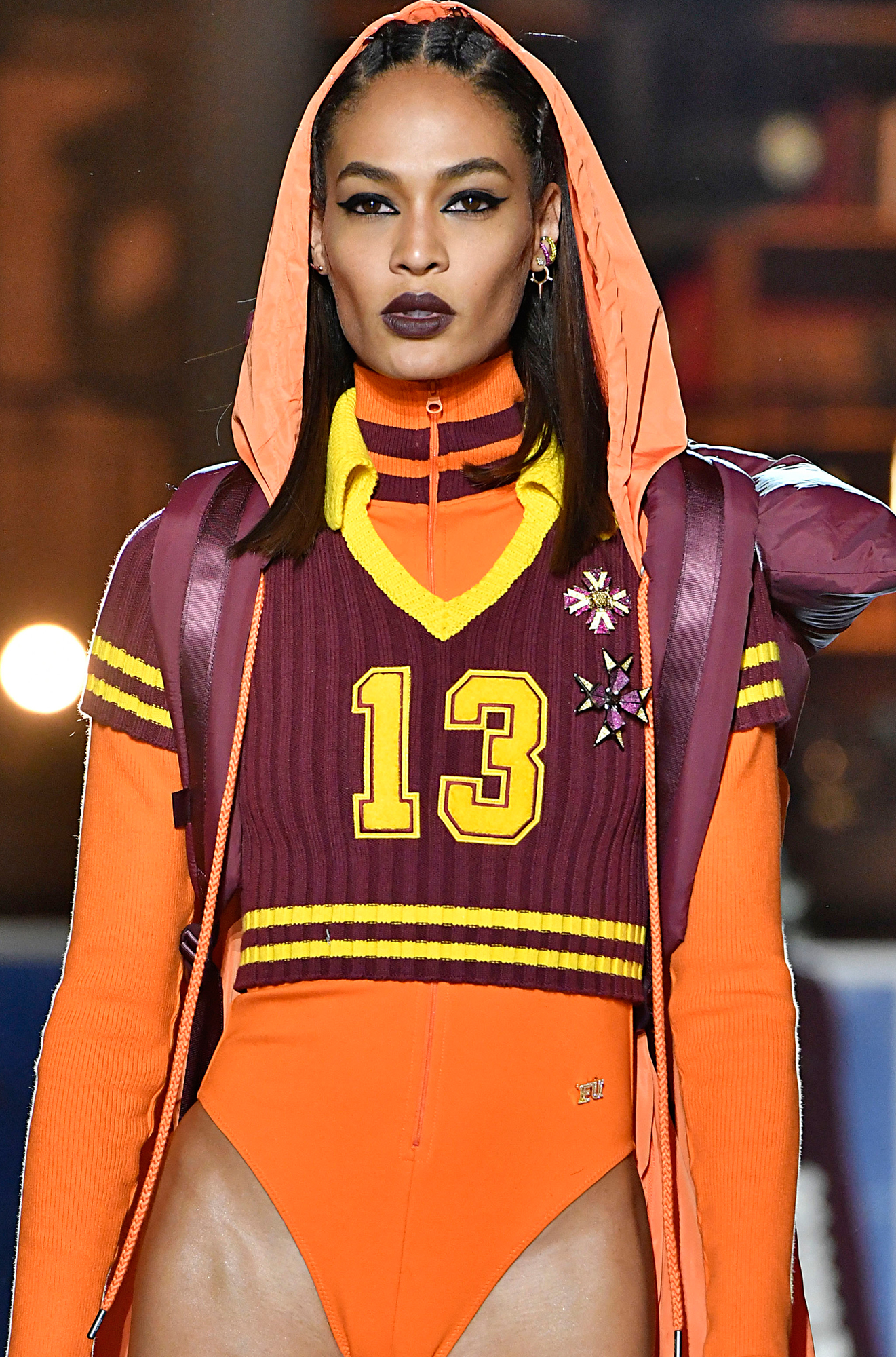 Photo: firstVIEW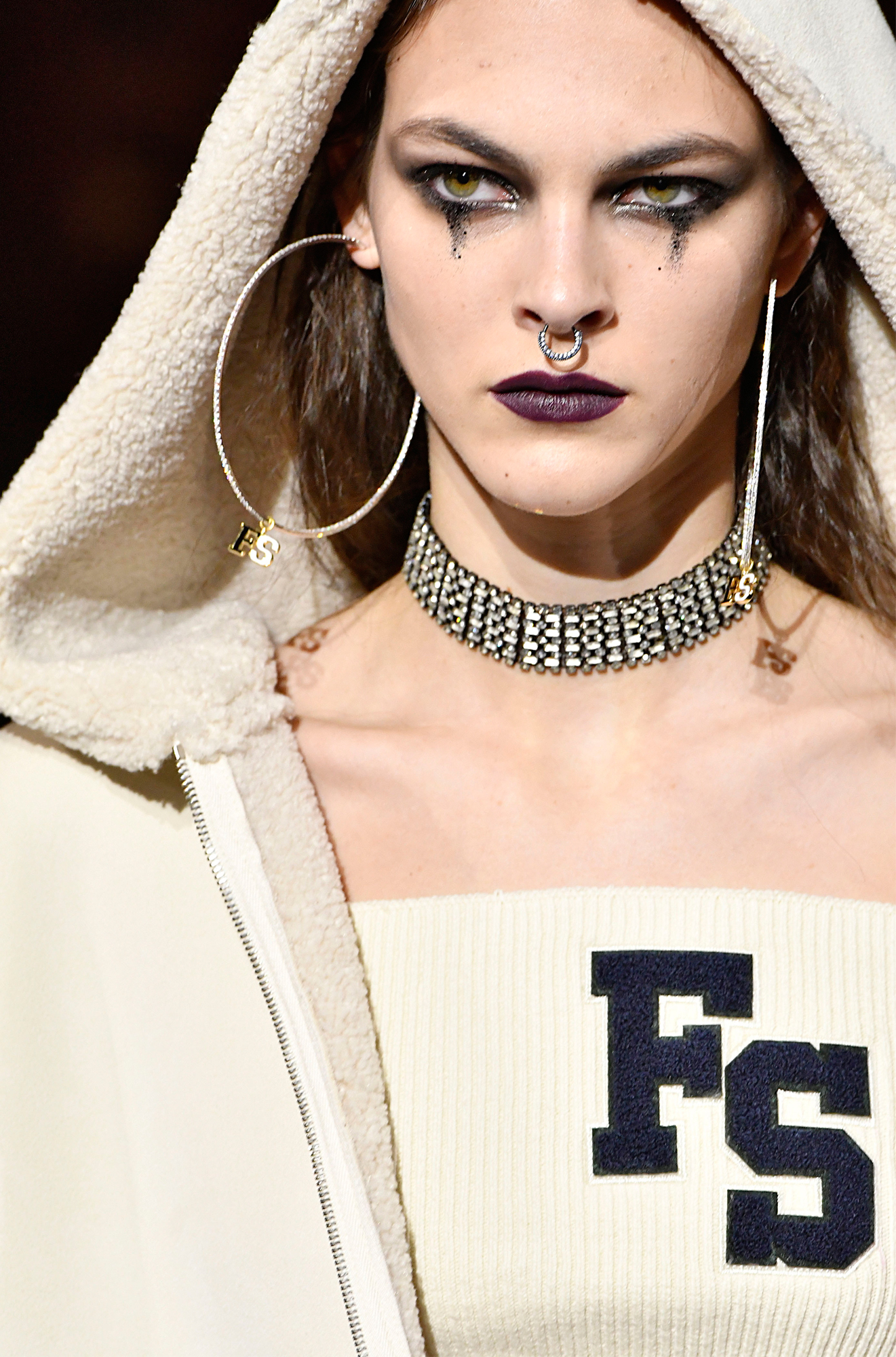 Photo: firstVIEW
0 Comment