"This is no ordinary black," said iconic face painter Pat McGrath as she swatched an inky kohl liner and creamy onyx shadow from her forthcoming Dark Star 006 eye kit (dropping April 11 on patmcgrath.com) across the inside of an outstretched arm. And indeed the reigning queen of makeup didn't overpromise—the Black SmudgeLiner Eye Kohl and Dark Matter Pigment—seen swathed across models eyes at shows like Versace, Valentino, Marni, Fenty x Puma, and Prada—delivers. As does the UltraViolet Blue Pigment (spotted at Anna Sui on the likes of Bella and Gigi Hadid), Mercury Pigment (an intergalactic silver-tinged gold that practically melts into a molten metallic), UltraSuede Brown Pigment (the "most forgiving, universal color" that McGrath has affectionately dubbed her "fixer shade" for brightening too-sooty smoky eyes), and Astral White Pigment (an icy, opalescent hue that acts like an Instagram filter in that it can be layered over any shade for an added dose of sparkle). Also included in the kits: a fluffy blender brush and a pot of Cyber Clear Eye Gloss (a holographic jelly that can be tapped across the tops of cheekbones or glazed over a smoky eye for a sexy sheen).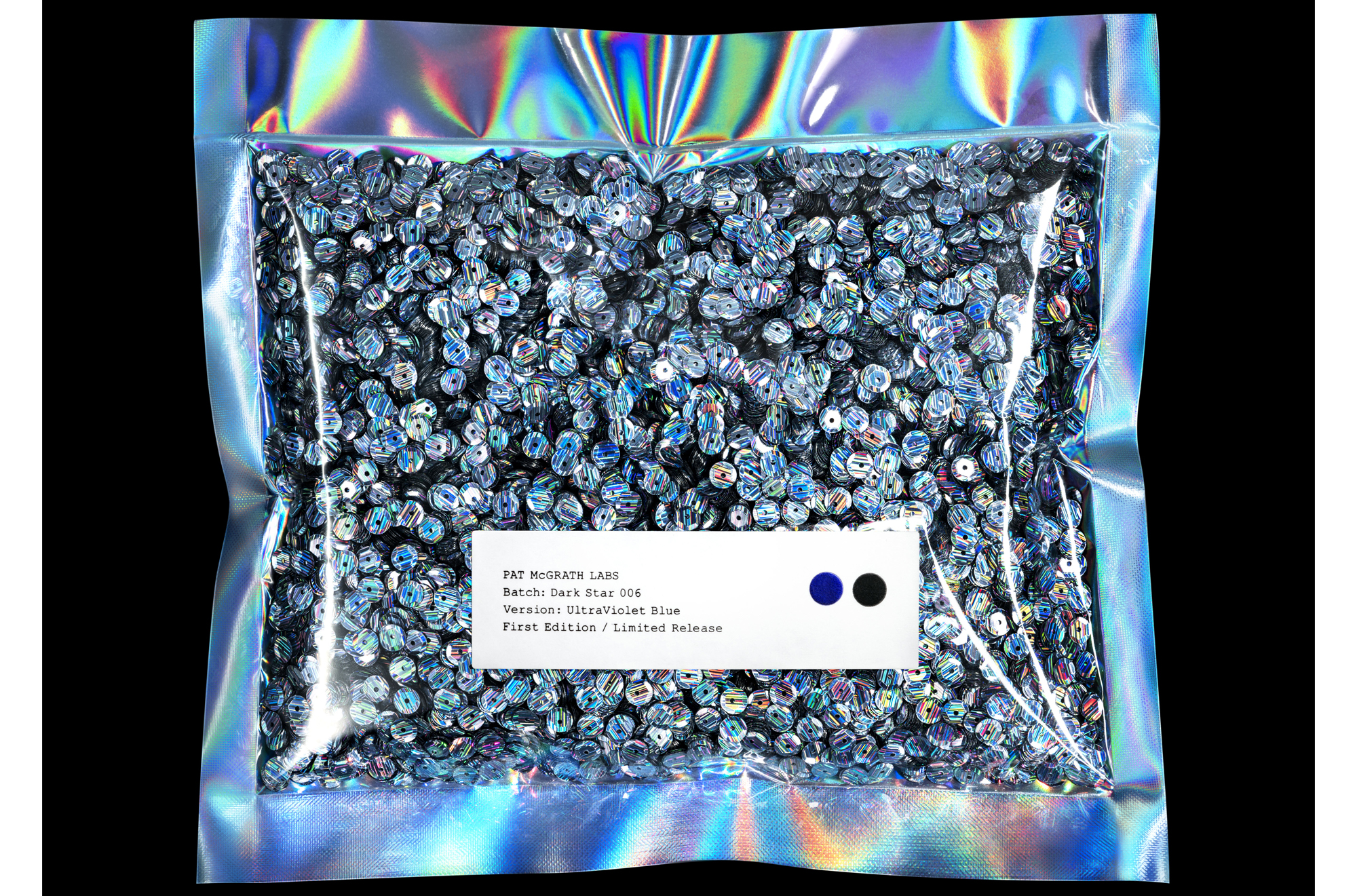 Photo: Courtesy of Pat McGrath Labs
"I was talking today about how a smoky eye is all about skills and it's quite scary because you have to be really great at blending," said McGrath. "Most black shadows are chalky and you have to be a complete pro." While you can certainly whip up a graphic couture wing worthy of Donatella Versace with these launches, the "velvety soft" textures weren't created for the runway or even Instagram (though they undoubtedly get the job done on both platforms)—they were designed to be applied and worn IRL. "Actually, in real life, you approach a black eye more like what would you do it on set, which is multidimensional," explained McGrath. "You could do a simple smoky eye with a the tiniest touch of black—blowing it out and adding the brown. Or if you're being brave, a touch of color changes everything." Adding "that magic," as the pro describes her awe-inducing approach, is how you set yourself apart from the basic bitches beating their faces into oblivion. "Whenever you see smoky eyes today it's just contour, contour, shape, shape—it's not the way a girl wants to look," said McGrath. "It's a different kind of smoky eye. It's a lived-in smoky eye. And that's what this kit is all about." Leave it to mother to take a basic beauty staple to infinity and beyond.
Dark Star 006, Dark Matter version (contains Pigment in Dark Matter, Astral White, and Mercury, Cyber Clear Eye Gloss, Black SmudgeLiner Eye Kohl, and Blender Brush), $95; UltraSuede Brown version (contains all products listed above and Pigment in UltraSuede Brown), $130; UltraViolet Blue version (contains all products listed above and Pigment in UltraViolet Blue), $130; available April 11 on patmgrath.com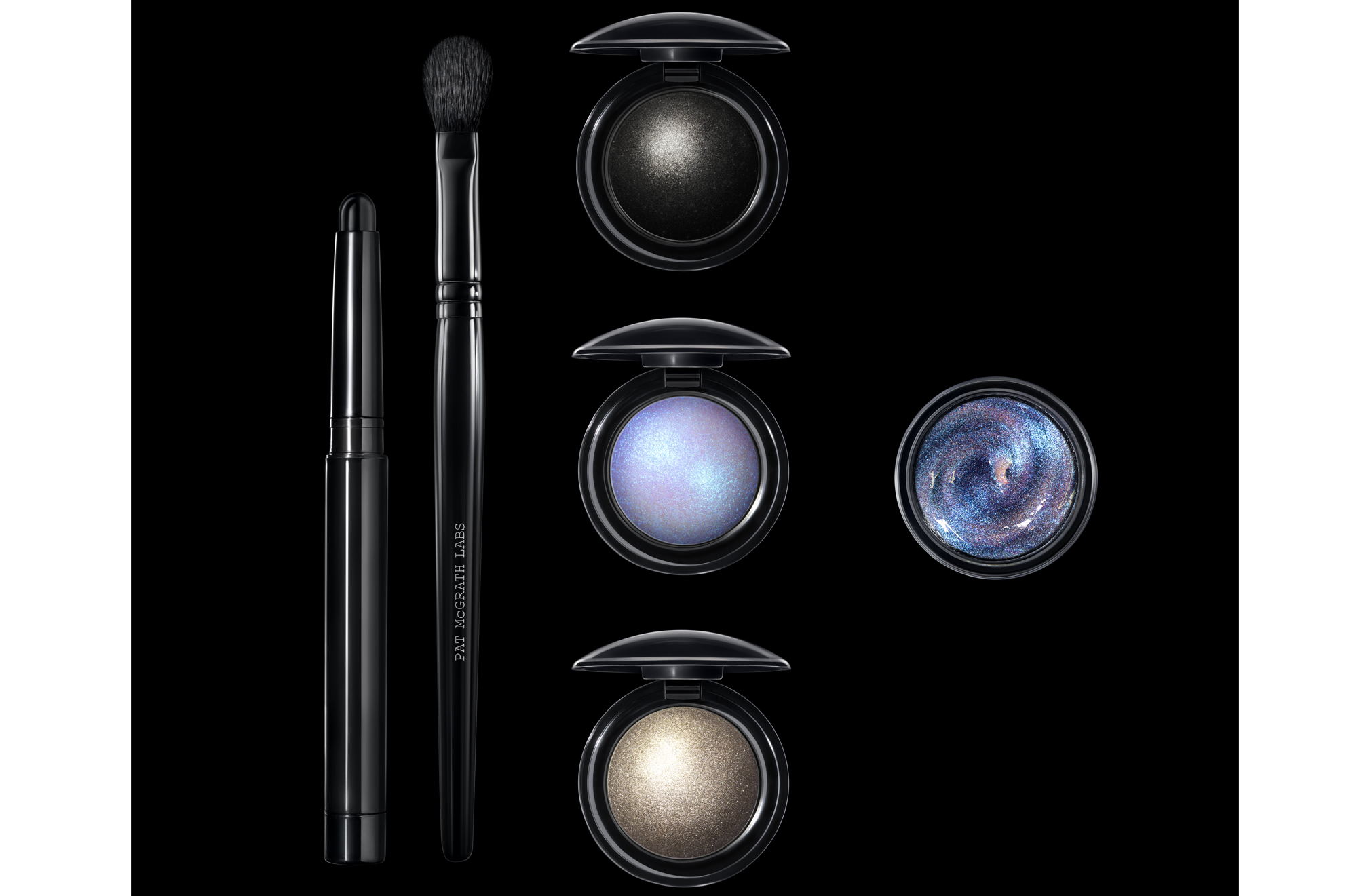 Pat McGrath Dark Star 006 in Black Matter
Photo: Courtesy of Pat McGrath Labs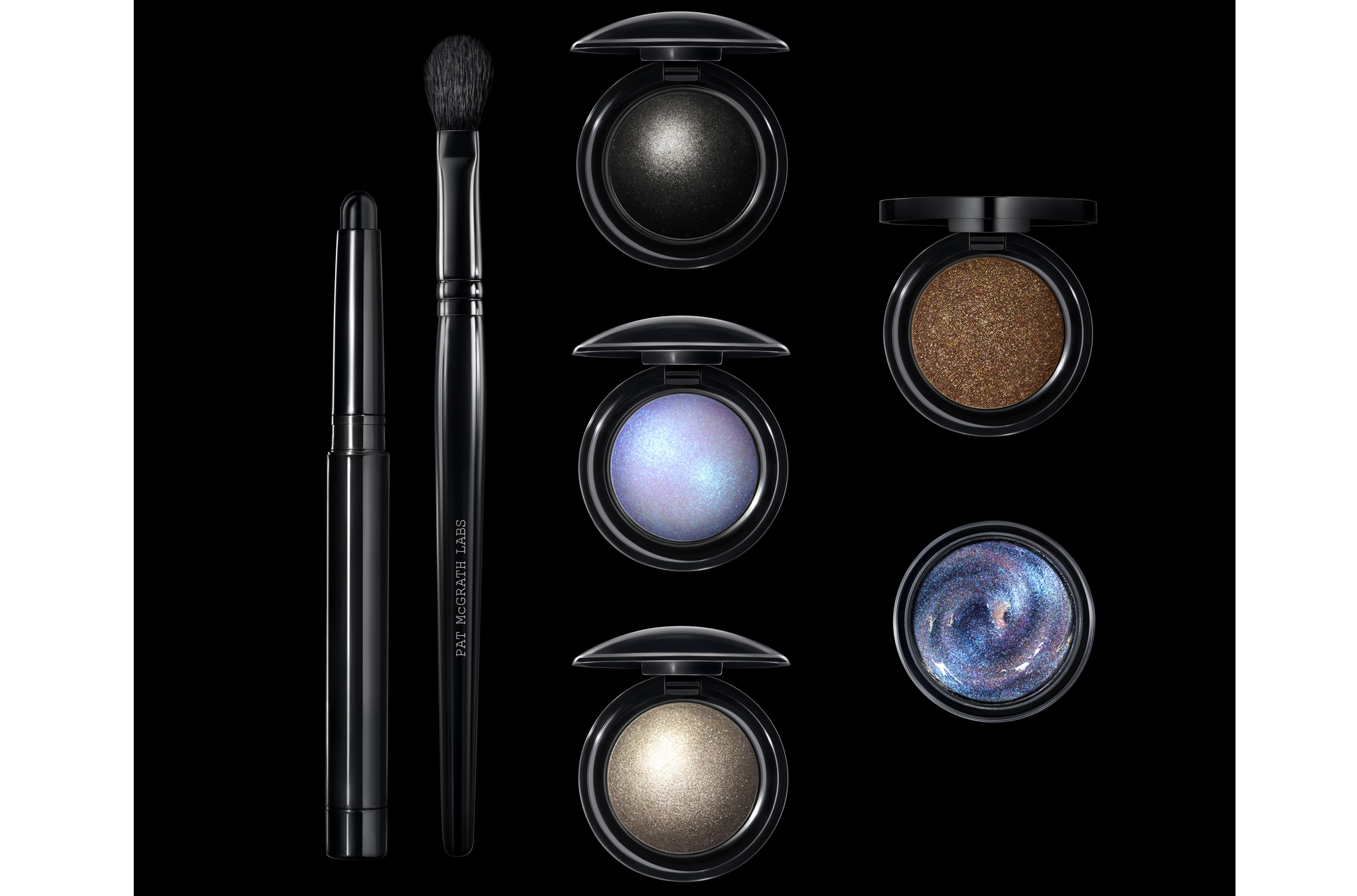 Pat McGrath Dark Star 006 in UltraSuede Brown
Photo: Courtesy of Pat McGrath Labs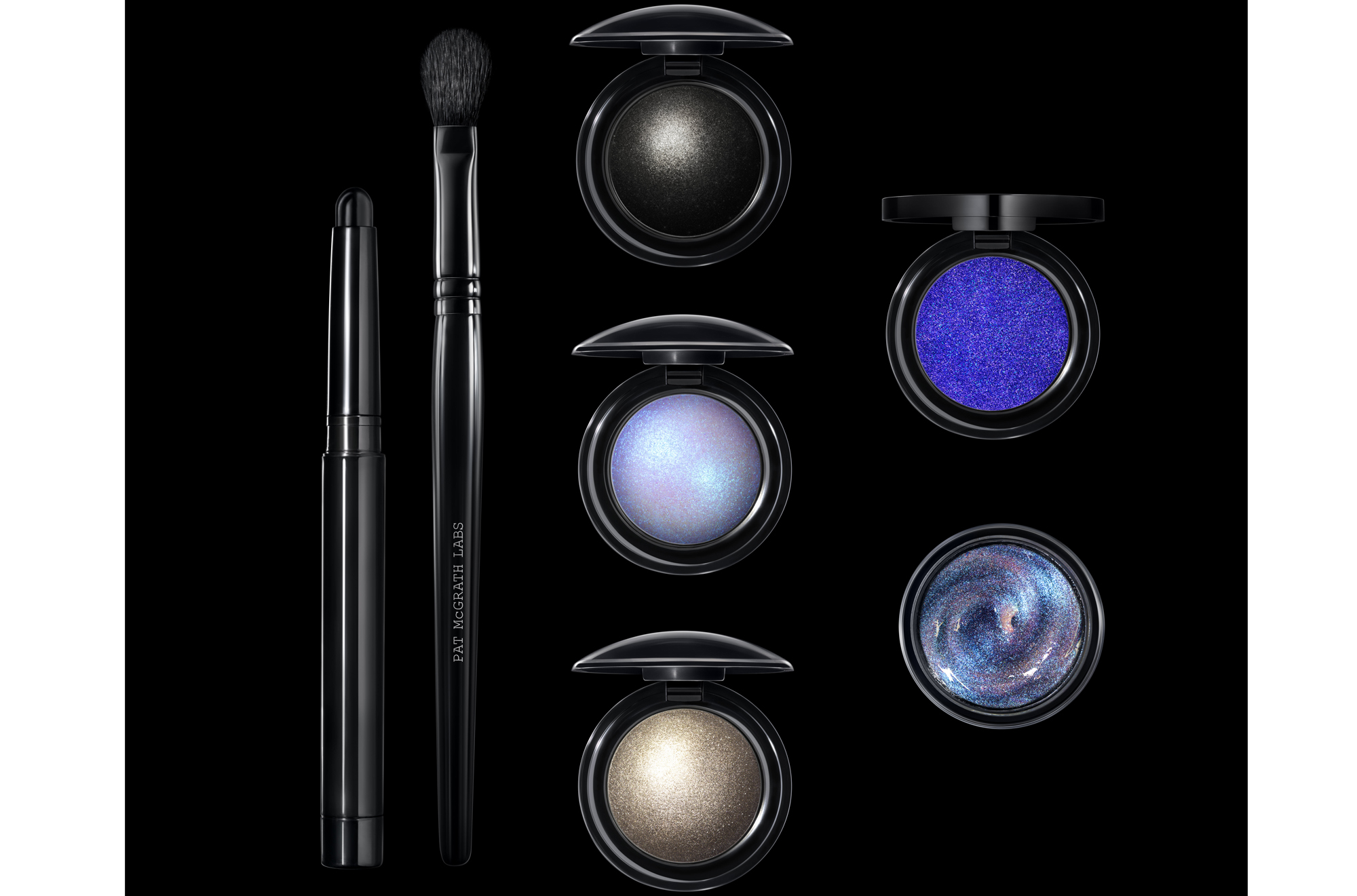 Pat McGrath Dark Star 006 in UltraViolet Blue
Photo: Courtesy of Pat McGrath Labs
0 Comment