Thanks to the frantic pace of the digital age, the average person has the attention span of a goldfish. (No, seriously. This is a fact supported by an actual study.) Seeing as the fashion sphere changes its mind even faster, we decided to provide you with a condensed report from backstage this season. As much as we'd like to pen novels in the name of lipstick and hairspray, we get it—you're busy. Here, the beauty version of CliffsNotes (all facts, no fluff) that you can easily skim in eight seconds...because science says that's all the time you have.

SHOW: Prada
CITY: Milan
KEY PLAYERS: Makeup artist Pat McGrath, Hairstylist Guido Palau
THE LOOK: "One foot in beauty and one foot in rebellion," said Palau.
INSPO: "We were talking with Mrs. Prada about seduction and how we deal with seduction now," explained McGrath. "It was more of a statement about how women wear makeup now, which is not to please people but to empower and express themselves."
BEAUTY MVPs: Black eyeliner (like Pat McGrath Labs Gel Liner in Black Caviar), Redken Wind Blown 05, Redken Move Ability 05
TOP TIPS: Whether it was a red mouth, periwinkle paint and black liner scrawled across lids and under eyes with fingers, or nothing at all, McGrath said all three looks were meant to convey a sense of "freedom" and the notion of "independent, strong women." To produce a crimson lip like McGrath, use your fingertips to push in the pigment and skip the liner. "It's how we apply lipstick today—without a hard edge," she added.
WORDS FROM THE WISE: Inspired by rebellious women in the 60s and 70s, Palau framed models' faces by snipping "big clumps" into strands to create the effect of "outgrown bangs" and lend a "toughness to simple hair."
Classic Prada girl, Amanda Murphy, received a little more than a trim, opting for a transformational crop. "Prada girls girl are always slightly rebellious," said Palau. "Even if they are super feminine, they are always empowered and the beauty is reflective of that."
TREND TALLY: Blue was also a key lid color at Derek Lam, Anna Sui, and Mary Katrantzou.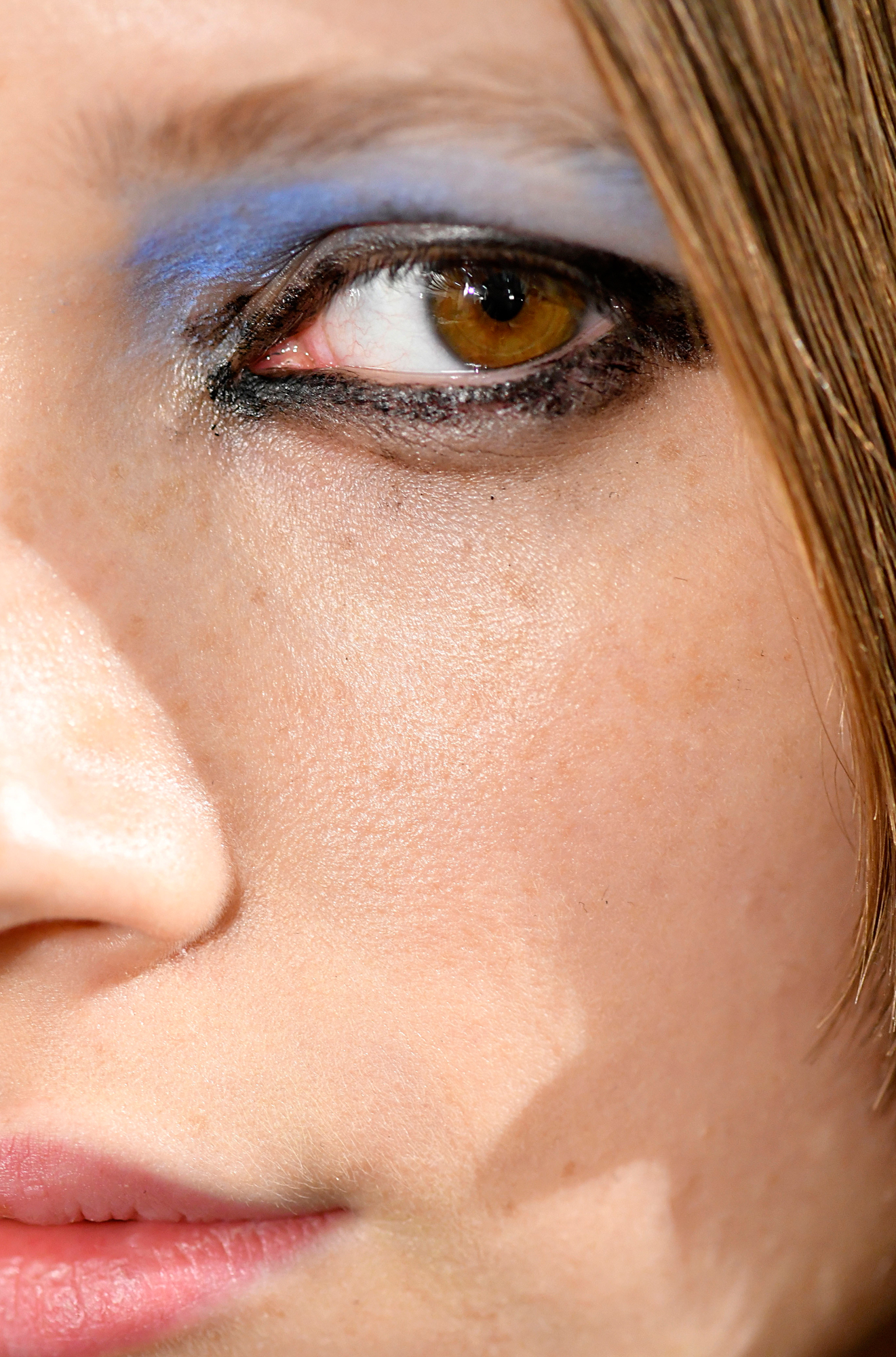 Photo: firstVIEW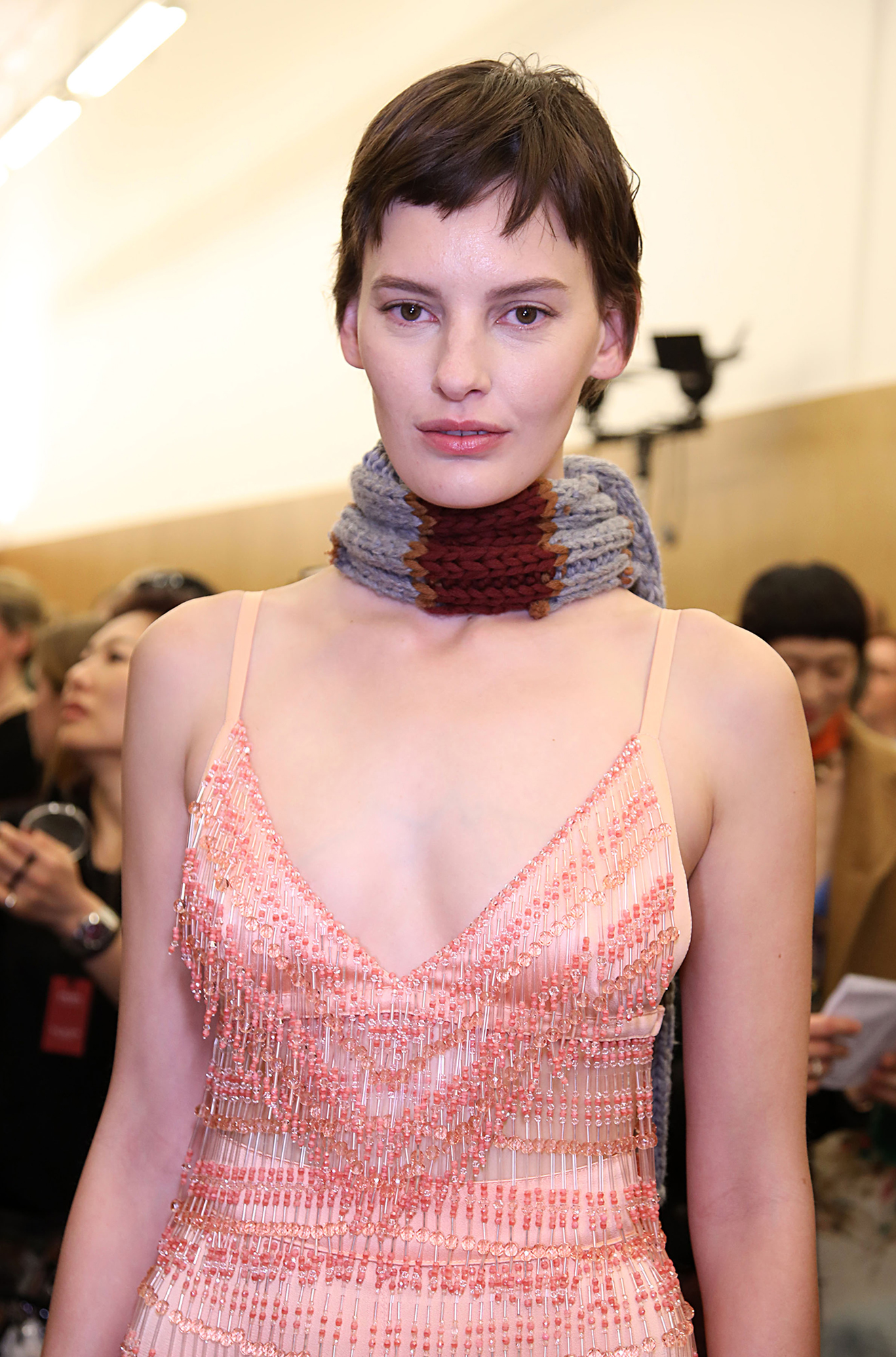 Model Amanda Murphy with a major cut
Photo: firstVIEW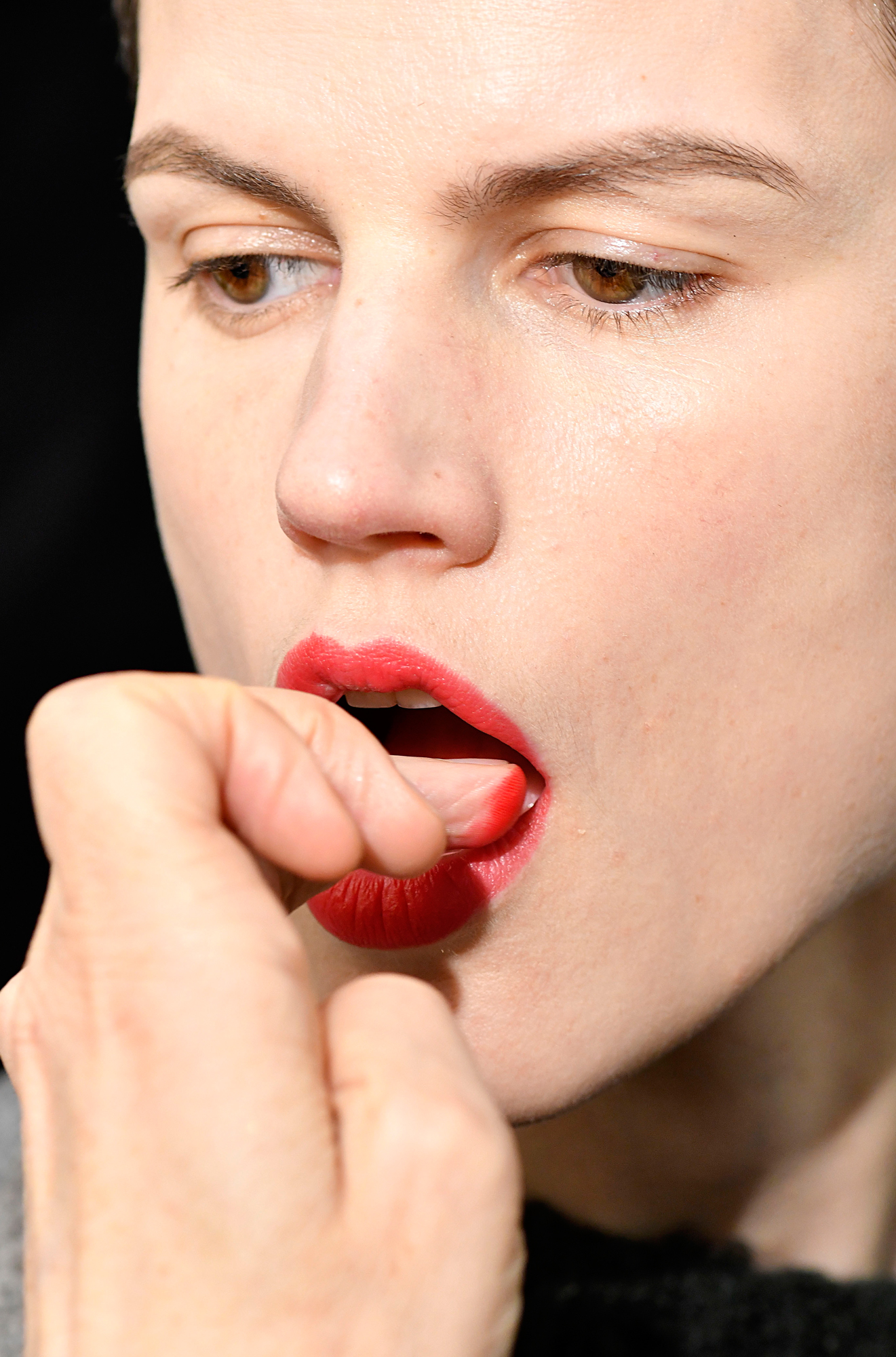 Photo: firstVIEW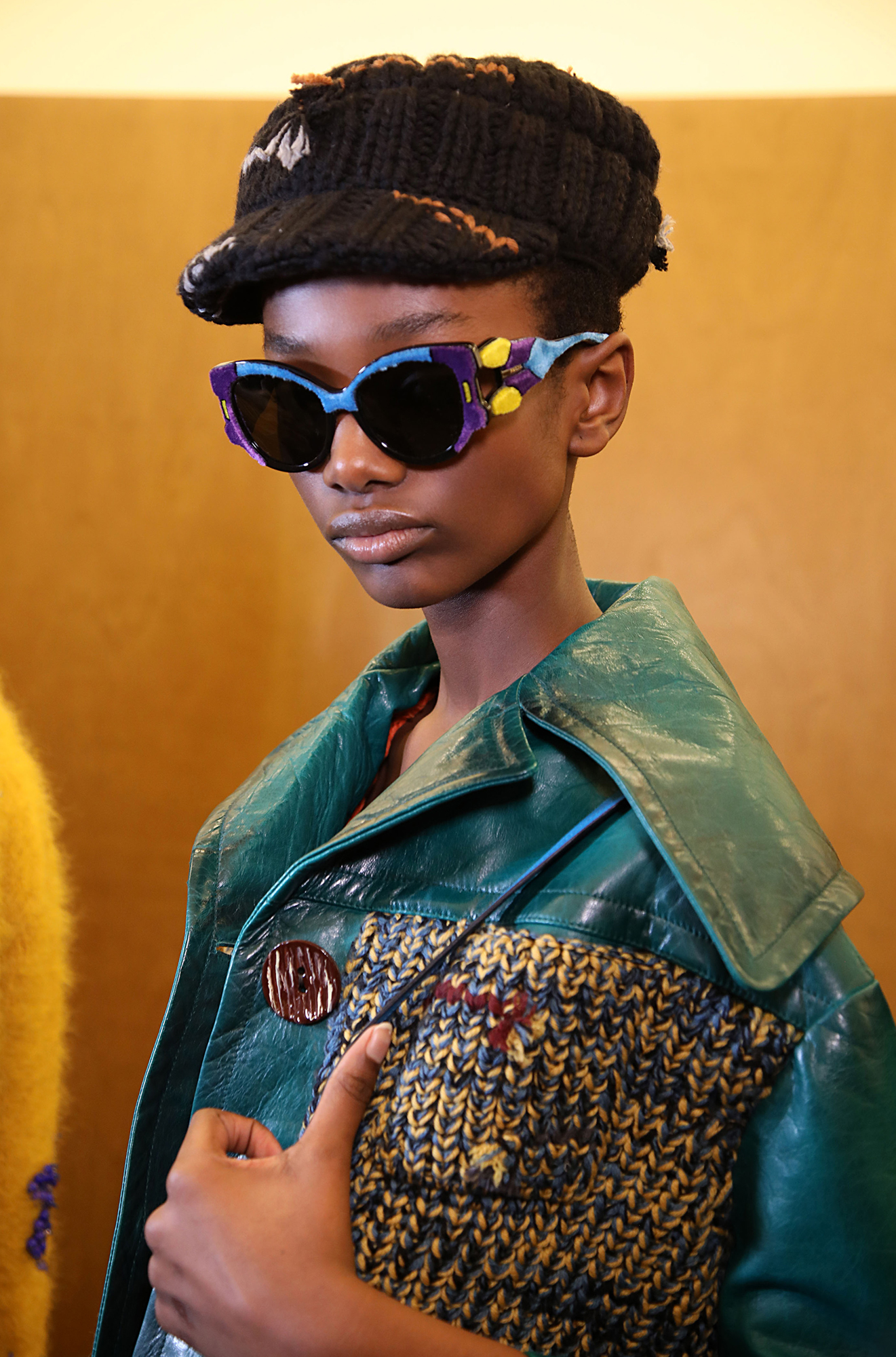 Photo: firstVIEW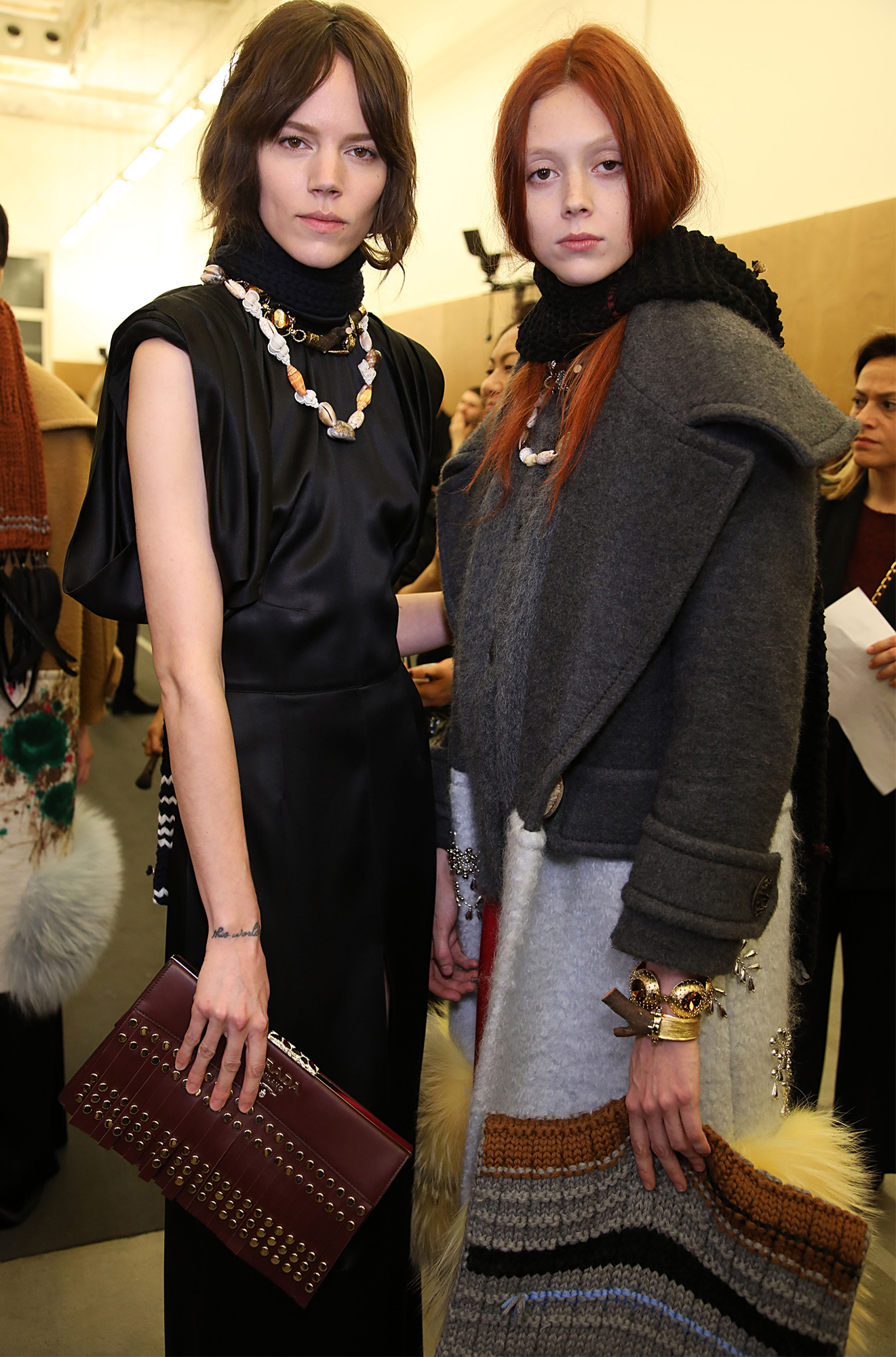 Photo: firstVIEW
0 Comment