Thanks to the frantic pace of the digital age, the average person has the attention span of a goldfish. (No, seriously. This is a fact supported by an actual study.) Seeing as the fashion sphere changes its mind even faster, we decided to provide you with a condensed report from backstage this season. As much as we'd like to pen novels in the name of lipstick and hairspray, we get it—you're busy. Here, the beauty version of CliffsNotes (all facts, no fluff) that you can easily skim in eight seconds...because science says that's all the time you have.
SHOW: Preen by Thornton Bregazzi
CITY: London
KEY PLAYERS: Makeup artist Val Garland, Hairstylist Eugene Souleiman, Manicurist Marian Newman
THE LOOK: '80s New Romantic meets party girl. "It's all about a club-empowered woman," said Garland. "If she wants to kiss a boy, she's going to kiss a boy and be powerful enough to wear the look afterwards—there is no walk of shame!"
INSPO: "I got lucky because I deserve to get lucky—I make my own luck, that's the woman here," added Garland. The beauty look was powered by the narrative of a woman who'd been on a really good night out, had a kiss with someone, wandered home through a field of flowers, and then just pinned her hair up into a loose roll.
BEAUTY MVPs: MAC Lipmix in Red, Wella Professionals EIMI Sugar Lift Spray, dried flower petals and clear top coat
TOP TIPS: To capture the essence of this one, you need to approach beauty with a somewhat laissez-faire attitude: Seal small dried flower petals onto your nails with clear top coat, smudge your lipstick profusely to achieve the appearance of freshly-kissed lips, and fluff up and pin your hair to lend it the appearance of insouciance. This one's all about enjoyment and freedom.
WORDS FROM THE WISE: "The beauty is the imperfection," said Souleiman of his look. He advises that the execution of this style should be simple—if overworked, it starts to look contrived. "You want lots of air in the hair and to keep your own texture."
TREND TALLY: Smudgy red lips also ruled at Topshop Unique, Public School, Rosie Assoulin.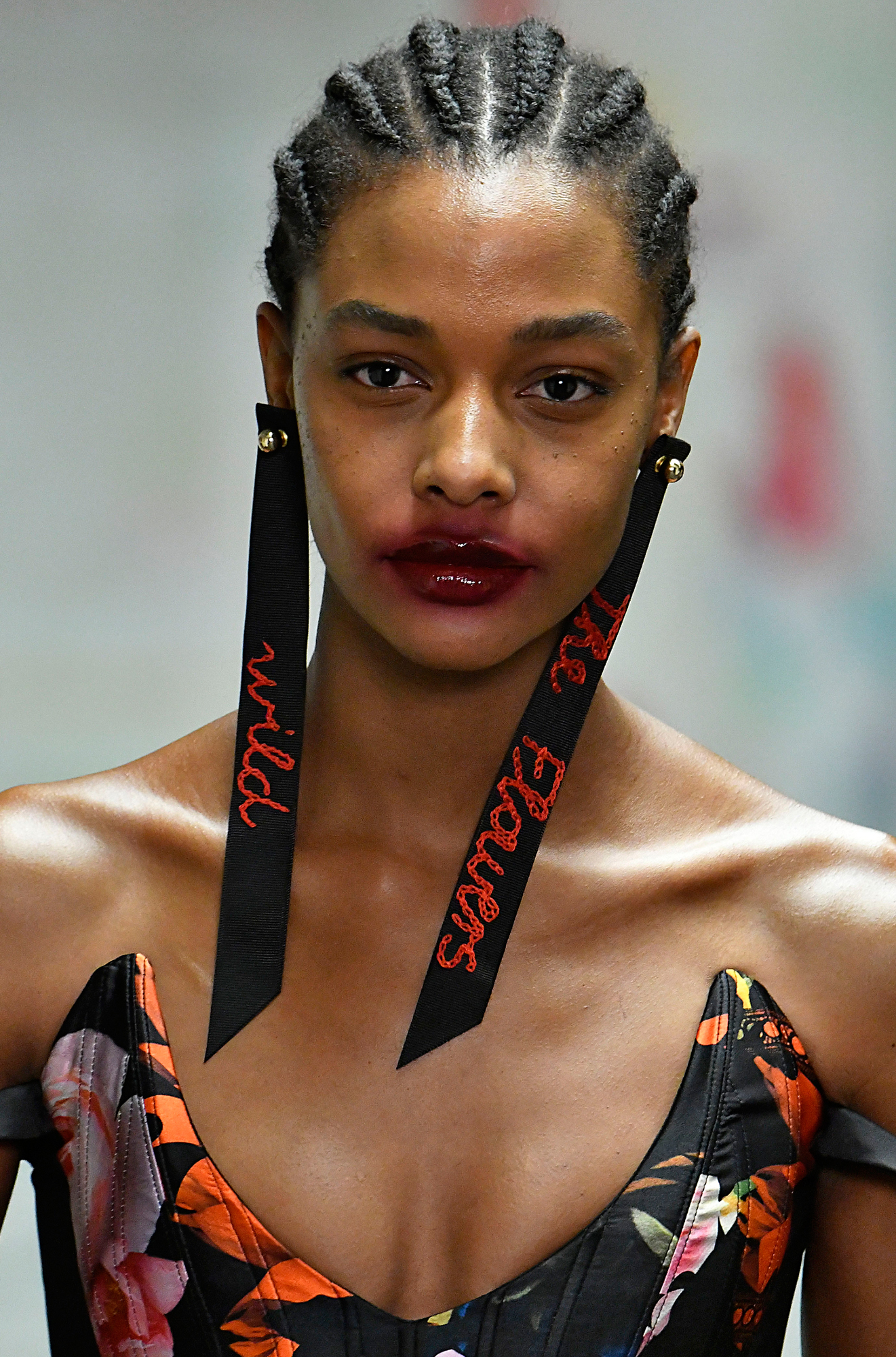 Photo: firstVIEW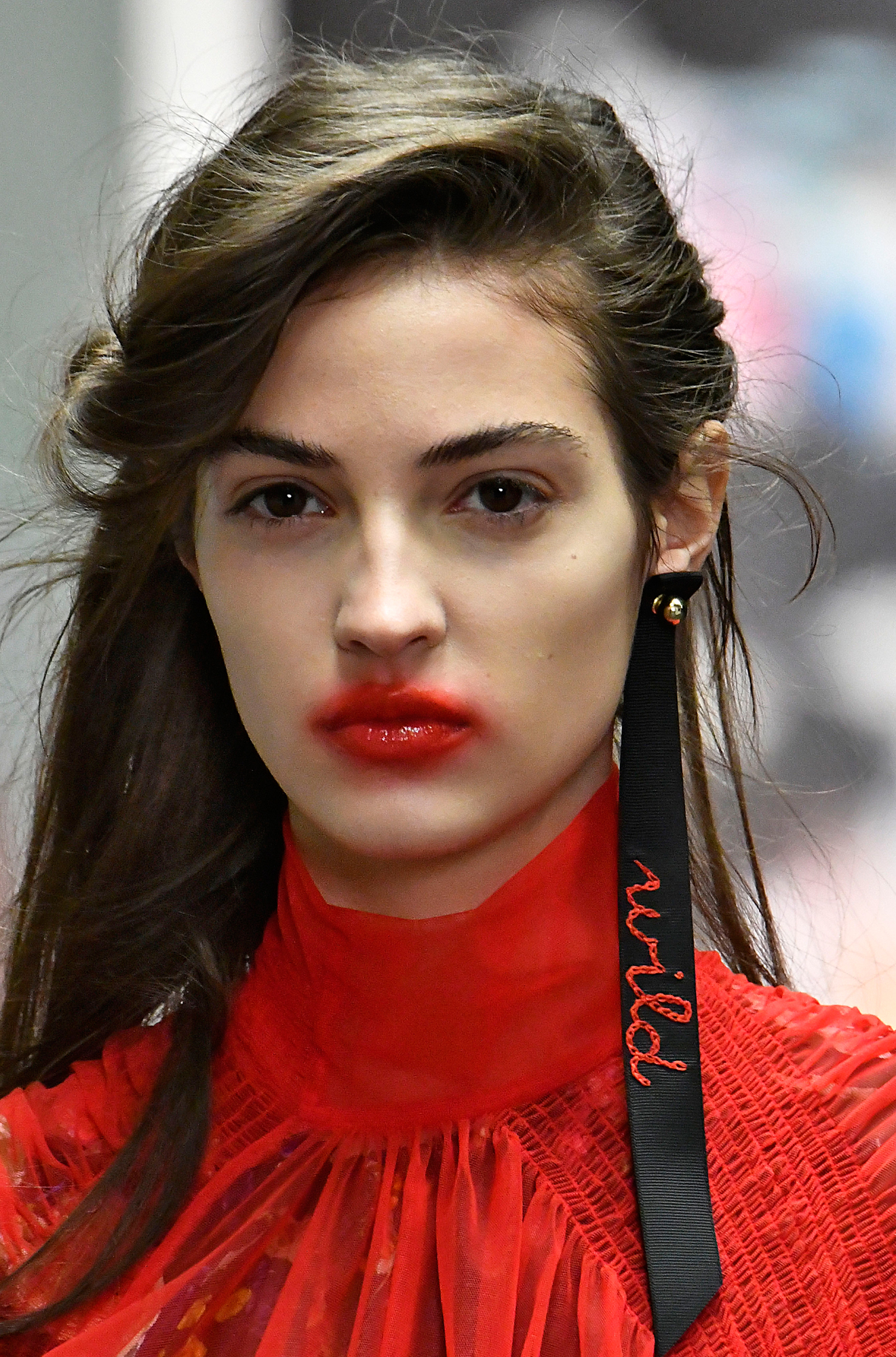 Photo: firstVIEW
0 Comment