Four Mormon siblings with matching piercing blue eyes and willowy frames named Lucky Blue, Starlie Cheyenne, Daisy Clementine and Pyper America grow up on a farm in rural Utah then head to Hollywood where they move into a two-bedroom apartment with their parents and all become models and form a Ventures-esque surf band called The Atomics. The plot of a forthcoming Sofia Coppola film? Not quite. And for the youngest Smith siblings, only son Lucky Blue and Pyper America, their rise through the modeling ranks has been positively meteoric—the runway regulars (spotted sashaying down the catwalk today with their older sisters at Dolce & Gabbana's Fall 2017 show) and Instagram superstars could be seen walking the Met Gala carpet together clad in custom H&M. Thanks to OPI, Pyper can also add beauty ambassador to her repertoire. As the newly minted creative rep for the brand's Infinite Shine professional lacquers, Pyper is poised to reimagine how we mani. Here, she talks about the meditative benefits of polish changes, manis while shredding, and the only wine she allows herself.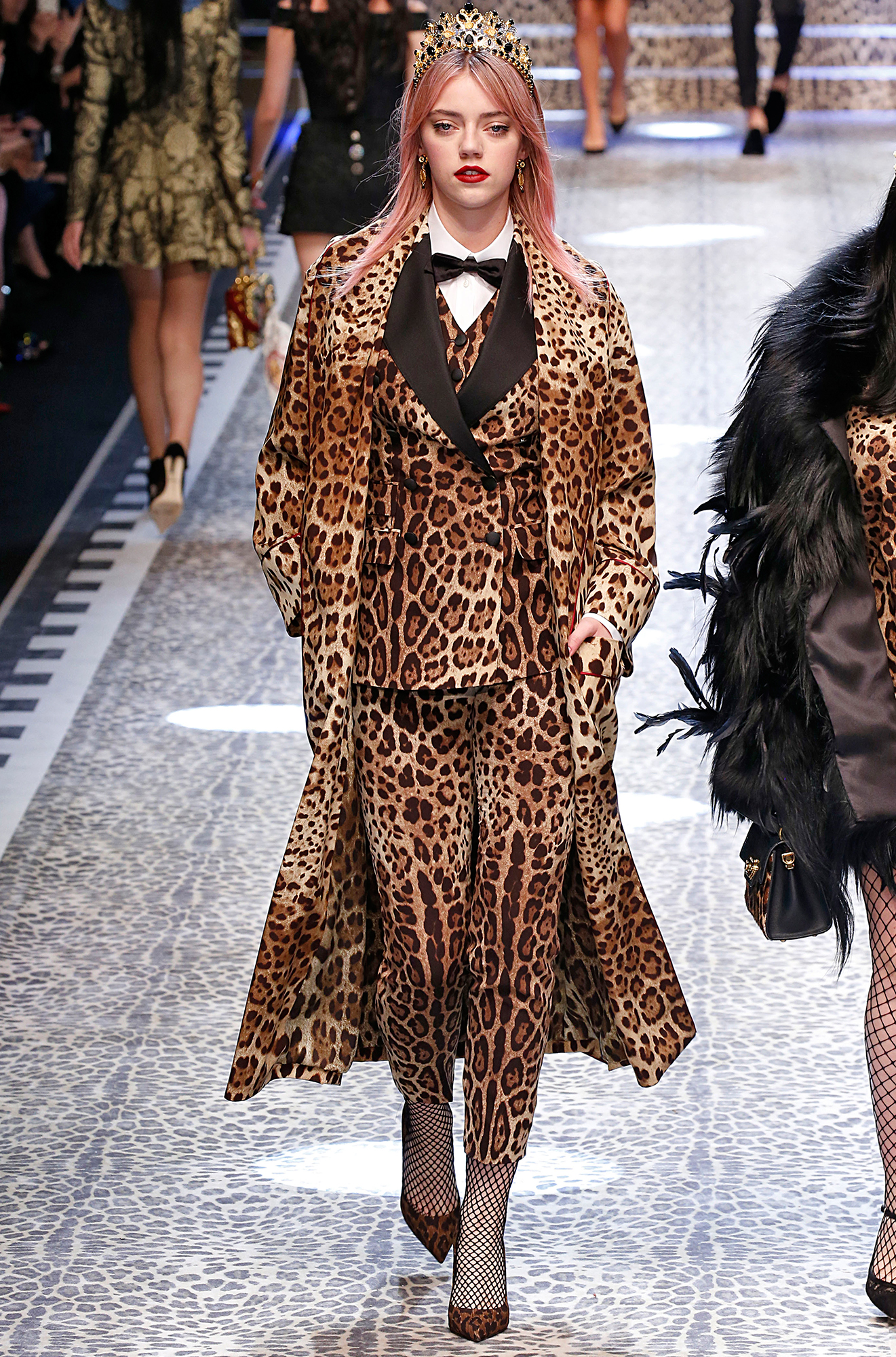 Dolce & Gabbana Fall 2017
Photo: firstVIEW
Amber Kallor: Your parents gave you a heart-shaped guitar when you were eight, but I imagine playing it and keep your manicure intact is not easy.
Pyper America: Actually, it doesn't really affect my nails that much because of where I play on my hand. I keep them kind of short because I don't want them to interfere, but I feel like it's pretty easy to keep a good manicure while rocking out.
AK: Interesting. How often do you have to touch them up?
PA: I like to change the color really often, like even a couple times a week, because I just enjoy sitting and painting my nails.
AK: I agree, there's something meditative about an at-home manicure.
PA: Yeah, I'll change them pretty often.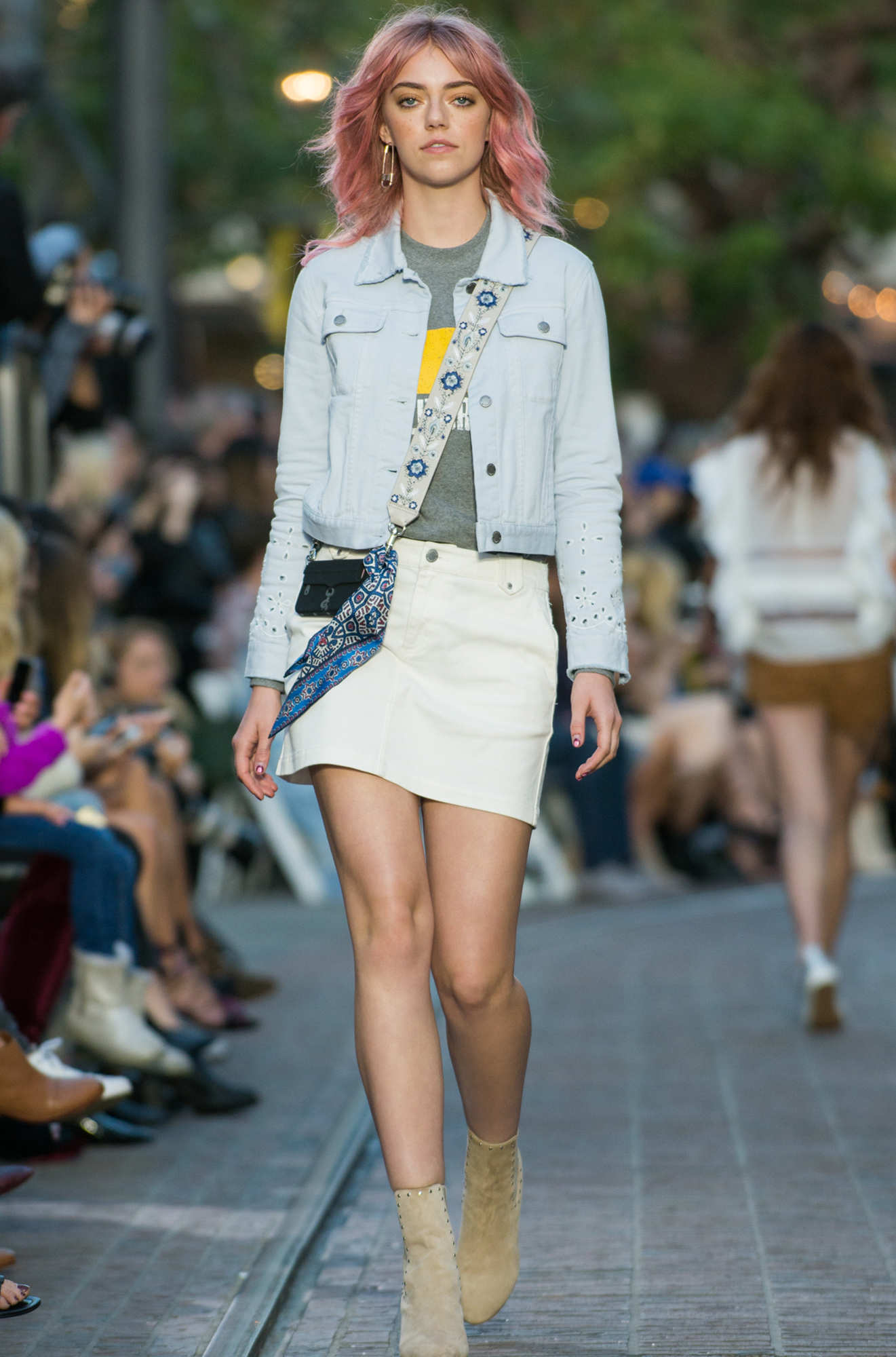 Rebecca Minkoff Spring 2017
Photo: firstVIEW
AK: Do you still play the heart-shaped guitar?
PA: I play bass mostly, and I just got sent this Fender Mustang bass which is like this new bass they just made. And it's like short scale, and it's white. It's really cool.
AK: What is your favorite song to play?
PA: My favorite song to play is one of our new ones. I can't say…
AK: I read that you and your siblings all received instruments one Christmas. What did that sound like on Christmas morning?
PA: I remember leading up to it my Dad was like, "Oh, do you guys like want to learn how to play guitar?" He's a musician and he knows all the instruments; he taught us. We were always around that and he's been in bands and stuff. It was like, "Oh, do you guys want me to teach you?" And one year when we all got [instruments], it was kind of like a learning curve. So, yeah, we started with guitar and then we played music all together. My sister was like, "I don't want to play bass! Switch me." And I loved playing bass.
AK: Was it pretty noisy in your house that Christmas?
PA: Yeah, it's always noisy in my house!
AK: Are you a fan of other family bands, like The Jackson 5 and The Osmonds?
PA: I mean, yeah, it's cool. Being in a family band is kind of hard because the dynamics in your personal life are very similar to your music life, your business life. Family businesses—I respect them because you have to maintain good relationships but still work in a business setting.
AK: A lot of the colors in OPI's Infinite Shine collection are cult classics. Did you wear any growing up?
PA: Yeah, Bubble Bath was my sister and I's favorite because we like kind of clean, neat nails. What else? There's just a lot of pinks, which I liked with my hair color. When I first dyed my hair actually, I was like, "Oh, I'm going to do pink nails as well."
AK: Which of your sisters is the best manicurist?
PA: Starlie is very into it. Daisy is as well, but Starlie is always changing her nail color.
AK: How did the pink hair come about exactly?
PA: So many people dye their hair like a color of the rainbow, so I just saw pictures on Instagram all the time. Then, for a shoot, I had this chop that was very temporary and my hair was pink. I showed my agency and they were like, "Oh, let's do it for real one time" as a joke. During the holiday break, I was like, I'm just going to dye my hair pink because there's no other time I can except break. And then I came into the agency, and they were like, "Wait, this is great!"
AK: You did the dye job yourself?
PA: Yeah, I did it myself. I used Manic Panic and Ion Color.
AK: So many girls have a washed-out blush tone right now instead of a super vibrant pink. I feel like you started that trend. How often do you touch up your hair color?
PA: I like the fact that it can be super faded, so I'll touch it up like one a month maybe. I mix two colors. I mix orange with [pink] and conditioner, then I'll slap it on.
AK: You're obviously very close with your brothers and sisters, so have you picked up beauty tips from any of them?
PA: Yeah, Daisy's very into makeup and skin products, so she's always has the best ways to have good skin so makeup can lie on it nicely. She's always showing me new makeup products. And Starlie and I are really into the matte liquid lip stuff. She got all the Kylie Lip Kits.
AK: Do you have a favorite lip color?
PA: Yeah, they're all like nude-pink. I like lip liners because you can sculpt your lips a bit, but I like nude colors so it looks natural.
AK: What is your go-to lip pencil at the moment?
PA: Lancôme's Natural Mauve. I honestly use a lip pencil and moisturizer. Lipstick is almost like too much for me.
AK: Nicola Peltz also noted on Instagram that you are her "ride or die." Have you picked up any beauty tips from her?
PA: Yeah, I'll be at her apartment and she'll just invite manicurists and get our nails done, which is nice. She also introduced me to these liners from Charlotte Tilbury. She also has the best skincare stuff and she knows the best products.
AK: Speaking of skincare, what are your favorites?
PA: I mean, for moisturizer and face wash, I actually use CeraVe, which you can get at the drugstore. A dermatologist friend was telling me it's the best. I also use this like SA which stands for salicylic acid, which is good for keeping your skin blemish-free. Then, I use sunscreen and a thick moisturizer at night. The CeraVe moisturizer is pretty good. And then there's this serum I use during the day—it's a vitamin C serum. I like to just layer stuff on my skin so it's plump and feels good.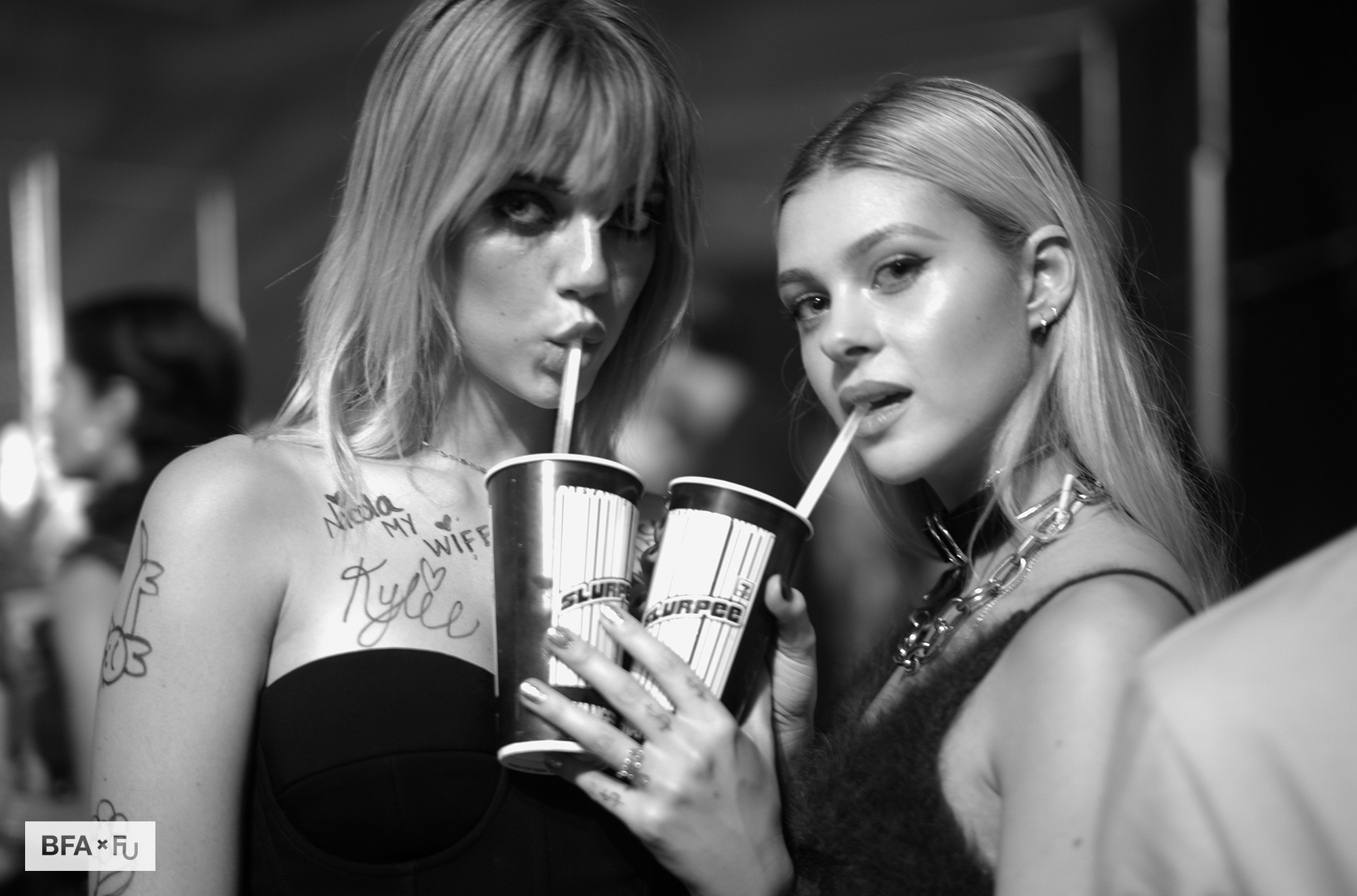 Pyper America Smith and Nicola Peltz
Photo: BFA.com. View more at BFA.com.
AK: Since you are the new face of OPI, what is your go-to color?
PA: I love shades of blue, like blue-grey. But I also like red.
AK: Growing up, did you ever do your siblings' nails?
PA: Yeah, my brother's. I painted his nails a lot. Recently I have been too. I love when guys paint their nails. I think it's so cool. Like, why not? It's just another color on your body. I like painting his like grey and like messed up. I was like, "Keep this on!" But he scratched it all off.
AK: Would Lucky Blue sit still for an at-home manicure when you were kids?
PA: Yeah, I remember my mom used to paint our nails. On a Sunday night, my mom would paint our nails, and she would paint my brother's toenails with like a little fish on it or something.
AK: Growing up in Utah, I imagine there wasn't a nail salon on every corner.
PA: It was kind of like you do them at home. Utah's very DIY.
AK: And do you have any tips for painting your own nails?
PA: I think just take your time and get enough product on the brush and wipe up after. If you put on too little, it dries fast and it's streaky.
AK: What is the shade you're wearing now?
PA: This is Malaga Wine.
AK: I read that you don't drink, so I guess this is how you get your fix minus the hangover.
PA: I know, right?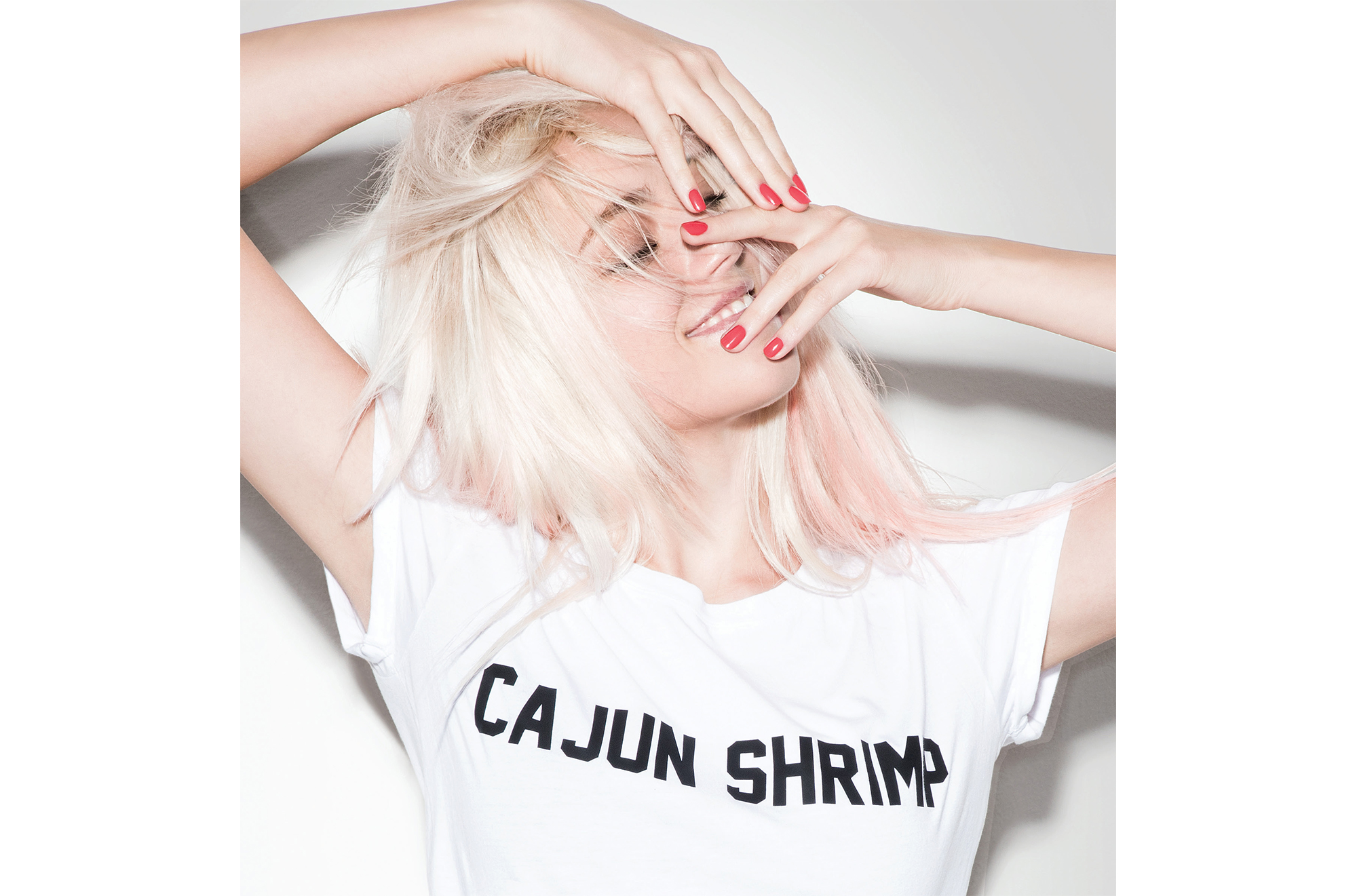 Photo: Courtesy of OPI
0 Comment