This Mother's Day, you can go the basic route with a bouquet of overpriced flowers, or opt for something more out of the box, like a bunch of classic tea roses accented by an ounce of California cannabis (because nothing takes Mom's special day to new highs like a little marijuana before brunch). For sons and daughters who want to stick to the safer middle ground (and would rather bake cookies with mother dearest than get baked beside her), there are rose-laced beauty products guaranteed to outlast any arrangement.

And perhaps the coolest woman raising roses for the cosmetic world is Emma Lambe, the farm and environment director at Blue Sky Botanics and Castle Farm located in the picturesque English countryside. By working with the land—and all of its inhabitants—instead of against it, Lambe not only encourages biodiversity and yields better results, but avoids the use of insecticides (relying on natural predators like ladybugs to pick off plant-eating aphids) and artificial fertilizers ("cow muck" and composted flowers act as the ultimate bloom boosters). "The collateral damage was enormous," explains Lambe of "conventional farming practices" that routinely blanket fields with chemicals. "It killed insects of all sorts, it killed birds, and the countryside was literally dying and I felt that it was possible to restore it with careful management." The agriculture aficionado also created "networks of wildlife corridors" all over the farm to encourage animals of all stripes and types to live and breed.
But before you start envisioning a Snow White-type character with a British accent prancing amongst mystical forest creatures while she works, know that her day-to-day doesn't involve spinning in a field of wildflowers Julie Andrews-style. Cultivating rose bushes and distilling mountains of organic petals on site for The Body Shop's British Rose range is a massive undertaking, but the 30-year veteran is one tough mother—noting that she "came from a farming family and feel absolutely that this is my calling."
Here, 10 ways to freshen up Mom's beauty routine come Sunday.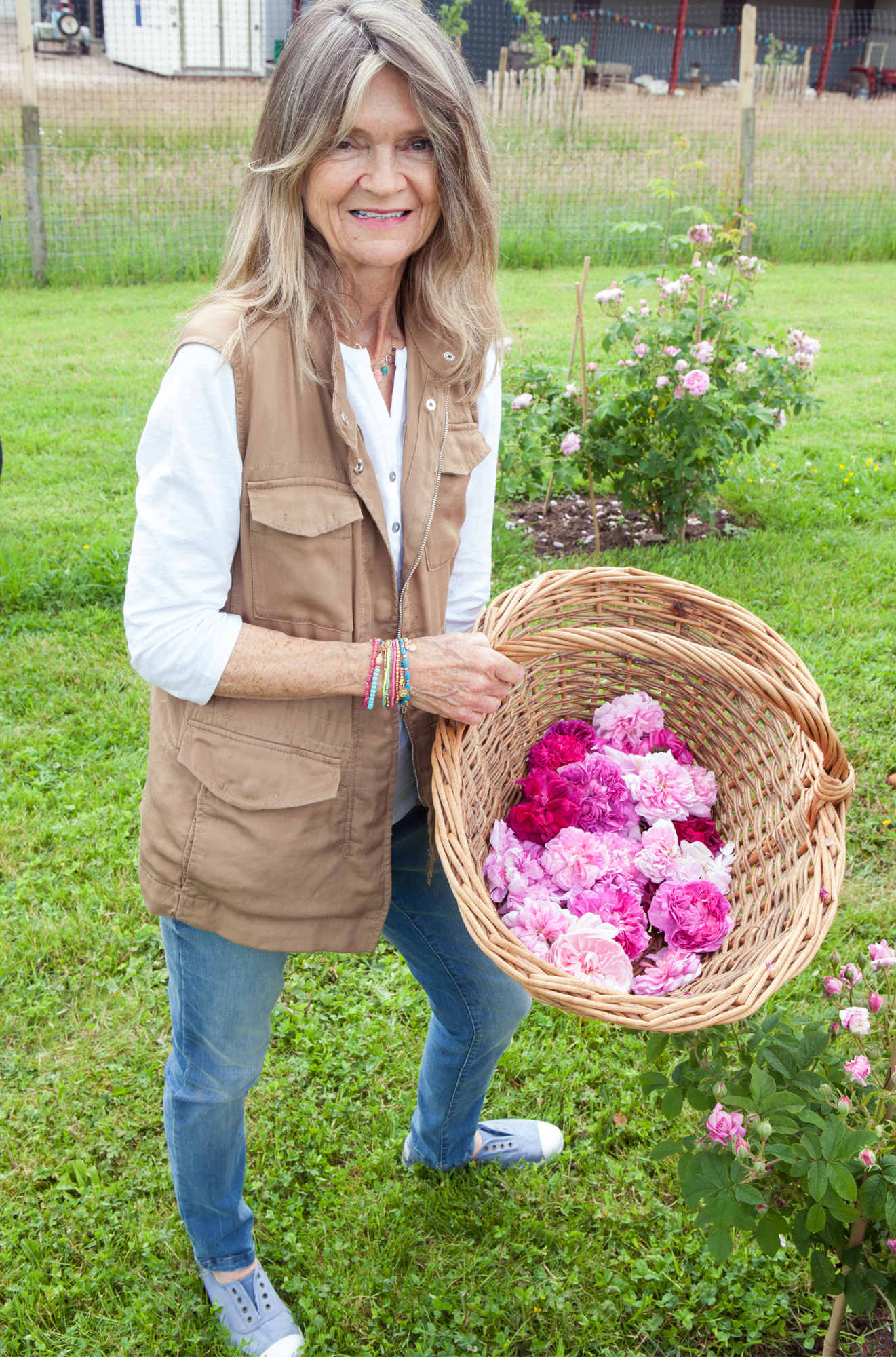 Emma Lambe of Castle Farm
Photo: Courtesy of The Body Shop
0 Comment