Lately, it seems like the pressure to create a Fashion Week moment that'll whip the internet into a frenzy gets more intense each season. And not just on the runway. Two fashion houses who are getting a jump-start on milking the NYFW buzz are Comme des Garҫons and Tom Ford. The former is introducing a new unisex fragrance with a name comprised of two words anyone requesting a seat to a runway show (or an equally enthralling after-party) wants to hear: You're In. The intriguing scent is a mix of fresh citrusy and floral notes like bitter orange, makrut lime zest, and jasmine, along with warmer touches of amber, cashmere wood and musk. In lieu of a traditional flacon, the fragrance comes housed sleek silver cylinders reminiscent of Warhol's cheeky 1967 "You're In" sculpture, which featured shimmery Coca-Cola bottles filled with "some random cologne off the shelf of some terrible supermarket," CDG CEO Adrian Joffee told WWD. And at $95, the blend is a bargain compared to the $121,000 individual bottles from the iconic artist's original set sell for at auction.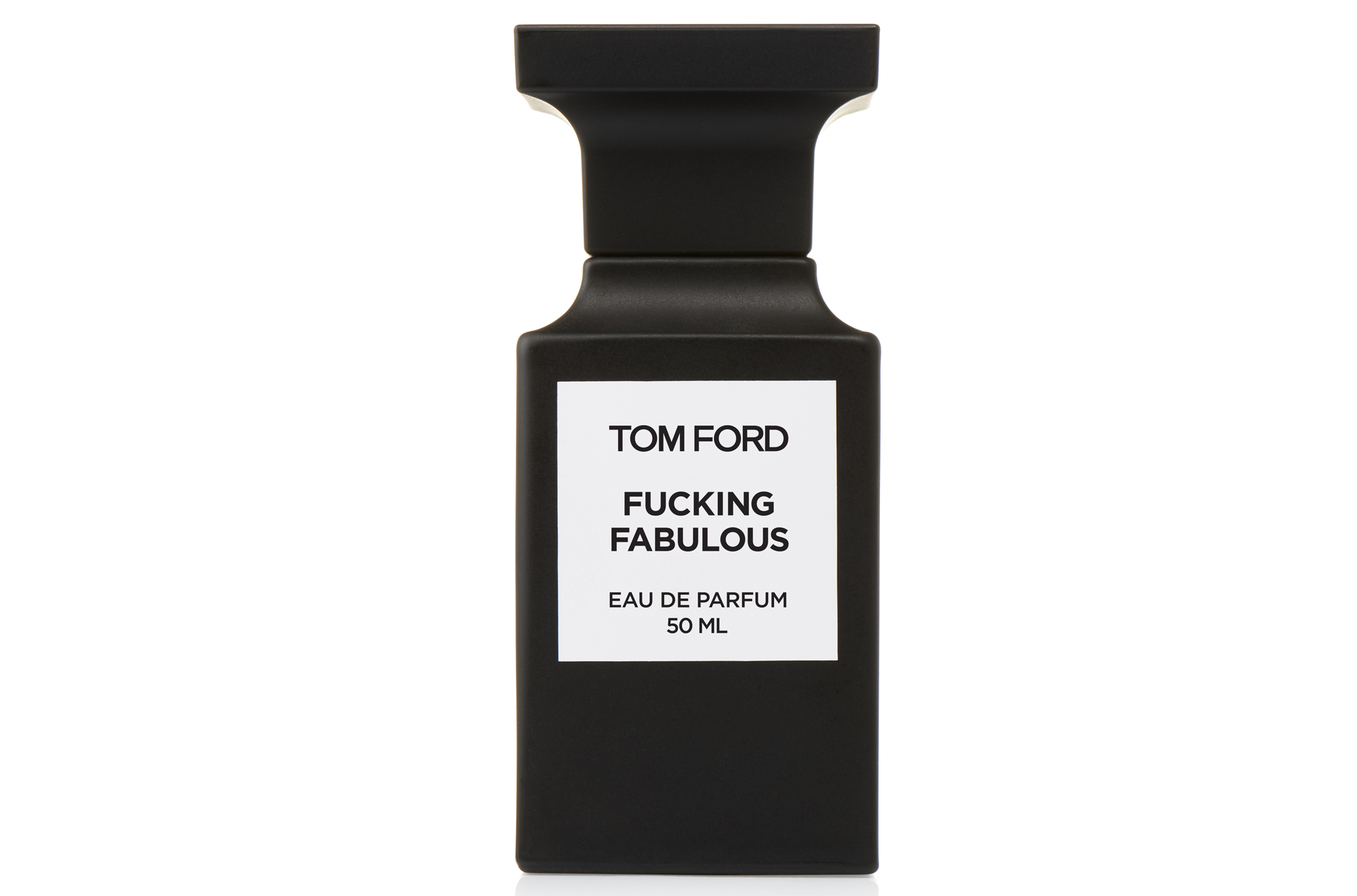 Tom Ford Fucking Fabulous, $310; available on tomford.com September 7
Photo: Courtesy of Tom Ford
But leave it to the master provocateur, Tom Ford, to come up with something that's sure to spark both shock and awe. Ford will debut his latest scent, Fucking Fabulous, during his show tonight at the Park Avenue Armory in New York City. Because why not make the name of the perfume exactly the same as the way you'll smell when you wear it? The notes are predictably complicated and sexy. The blend includes clary sage oil, bitter almond, vanilla, leather and tonka bean. Hopefully, those two F-words will perfectly describe how we feel about Ford's spring collection—it certainly fits the scent.

0 Comment