"Not every [student-run] magazine can say Nick Knight shot for their second issue, that Alister Mackie contributed to the third, and Willy Vanderperre to the fourth," said Jorinde Croese, the issue 4 editor of 1 Granary, a publication produced by the students of Central Saint Martins. She's not wrong.
Since its inception as a blog, the magazine (named after the CSM address in London) has quickly grown both physically (the latest edition is the largest to date, with 648 pages) and in its reach, becoming a global fashion student network, of sorts.
The new issue reaches across the pond to highlight the work of fashion design students from three other major fashion schools around the world (the Royal College of Art, Parsons, and the Royal Academy of Fine Arts Antwerp's Fashion Department), speaking to students and professors, as well as industry professionals. "The industry mainstays are present in the magazine to offer advice and guidance to the new generation of creative talent," Croese explained. "From law, to HR, to magazine publishing, to buying, we aim to give quite an all-around view, which is not just exclusive to our print publication—it also extends to our online platform."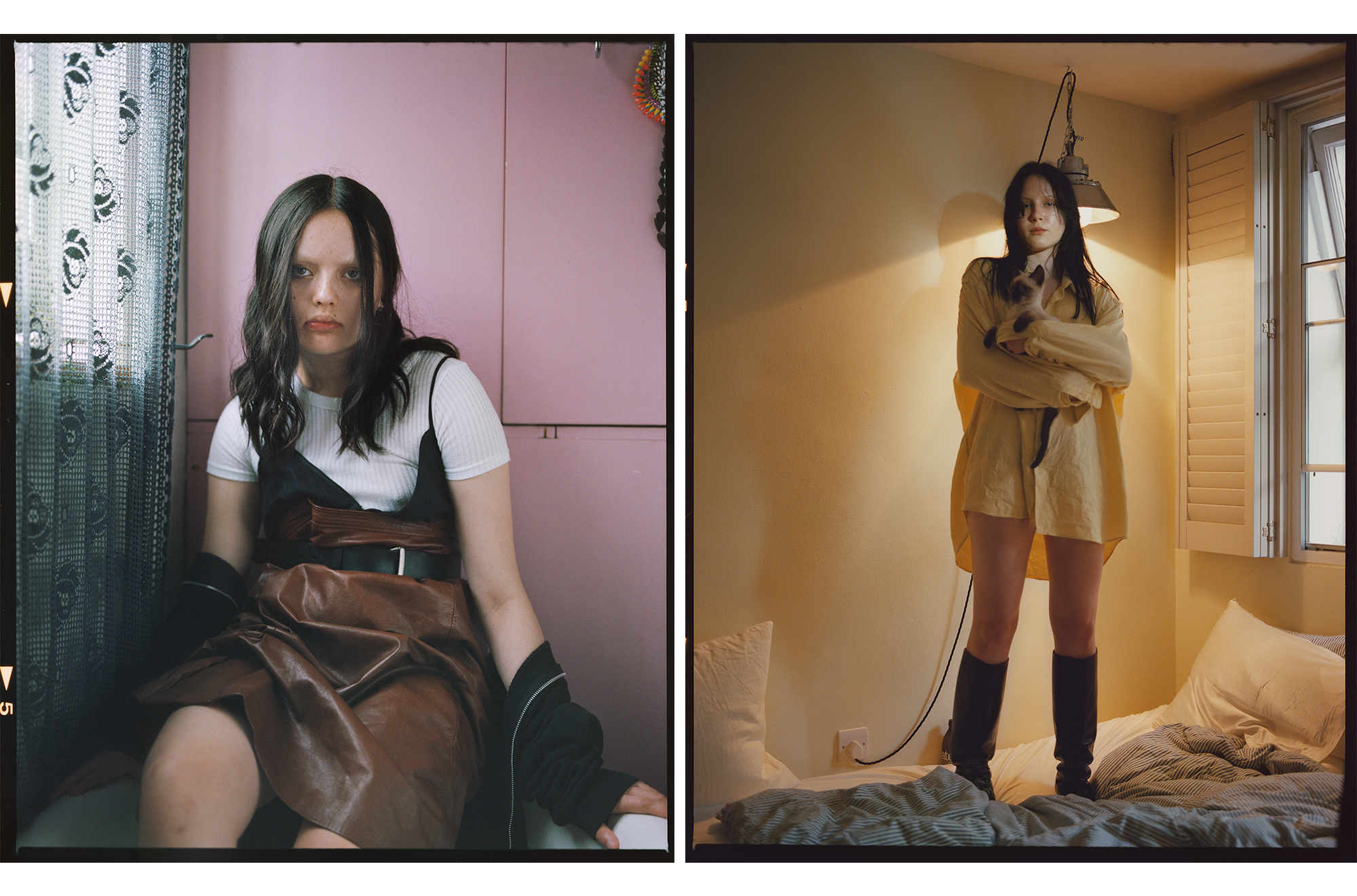 Photography by Greta Ilieva; Styled by Jack Borkett
Photos: Courtesy of 1 Granary
"By focusing on what the students want to read, the balance between the two can become quite obvious: It's as important to know what the bigger figures in your industry are up to [as it is to be] aware of what your peers are doing," added art editor Alexandre Saden.
That being said, covering student work is the publication's main priority. "A majority of our energy is focused [on] learning about students, their work, what they hope to achieve, etc.," said associate editor Alysha Lee. "In fact, there has been a rare few instances where students tell us they were inspired by another student's work, which is always great to hear. Altogether, the two work in tandem with one another.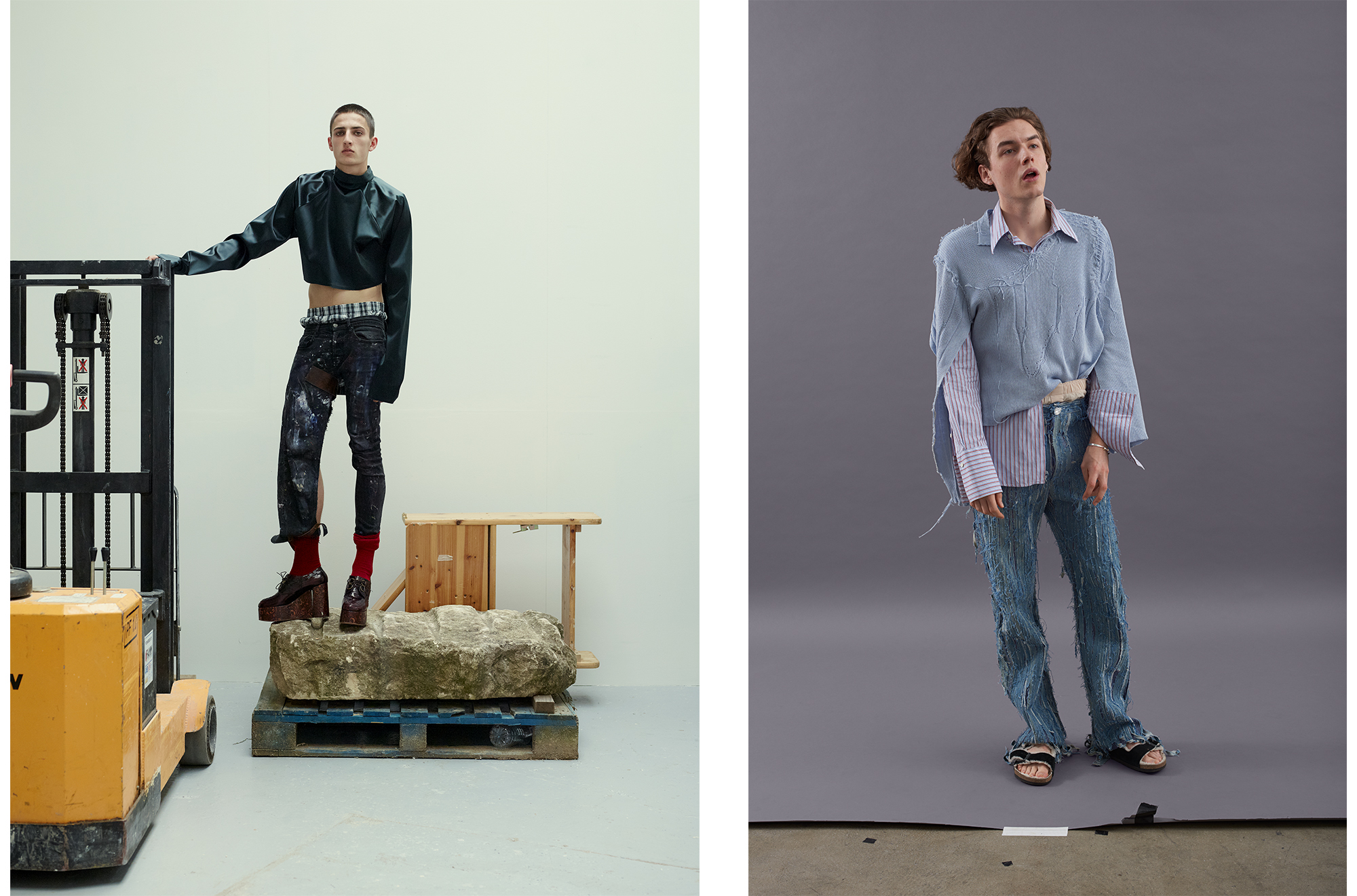 Left: Photography by Mel Bles; Styled by Maarten van der Horst / Right: Photography by Andrea Artemisio; Styled by Anders Sølvsten Thomsen
Photos: Courtesy of 1 Granary
This understanding between young designers of the challenges they face as they navigate between school and the real world creates a unique voice for the magazine, one that allows the subjects to speak for themselves (reviews do not appear in the publication), and uses conversation to present information. "We're trying to be honest about the realities of fashion production and education, and to address what the base of the fashion world actually is," explained Saden.
So how does the world of fashion stand at the moment? Well, for one thing, students are very much concerned about the political climate ("Our generation is a little fucked at the moment in whichever region you're living," said Croese. "Be it the U.S.A. [with] Trump or the U.K. [with] Brexit"), but that hasn't hindered their resolve. "I am constantly amazed by the quality of the fashion production that comes out of a city like London, despite it being harder and harder to actually produce work in the city as a young student," said Saden. "There is a resilience, a creativity, and a will to try new things that we can all learn from."
"Broadly, many, if not all, of these students have a tenor and an outlook on life that is admirable, to say the least," added Lee.
Issue 4, as well as past issues, are available for purchase online now.
0 Comment