Friedrich Nietzsche's Human, All Too Human was the unlikely inspiration behind Jessica Knez's and Joseph Morrissey's new experimental concept boutique, All Too Human, which officially bowed in Boston's Back Bay shopping district yesterday. "He gave a really incredible, no-bullshit take on the human condition [in regards to] who we are and what we do well and how we're influenced," Knez said at last night's launch party. "We're really no bullshit. The name implies something larger than a fashion boutique—it ties back to our desire to be open to collaborations and installations."

One installation in particular—a permanent one—was unveiled last night: a sculpture of a Boston Celtics jacket made entirely of crystal, a work constructed by New York-based contemporary artist Daniel Arsham, who also collaborated with Moynat's Ramesh Nair this spring on a series of trompe l'oeil designs. "Obviously, there isn't really anything like this in Boston," he said. (It's worth noting this is Arsham's first-ever installation in Boston.) "[Jess] was talking about places like Collette in Paris or 10 Corso Como in Milan—it's really about engaging the right people. I wanted to make something that was really specific to Boston and would resonate with the people here."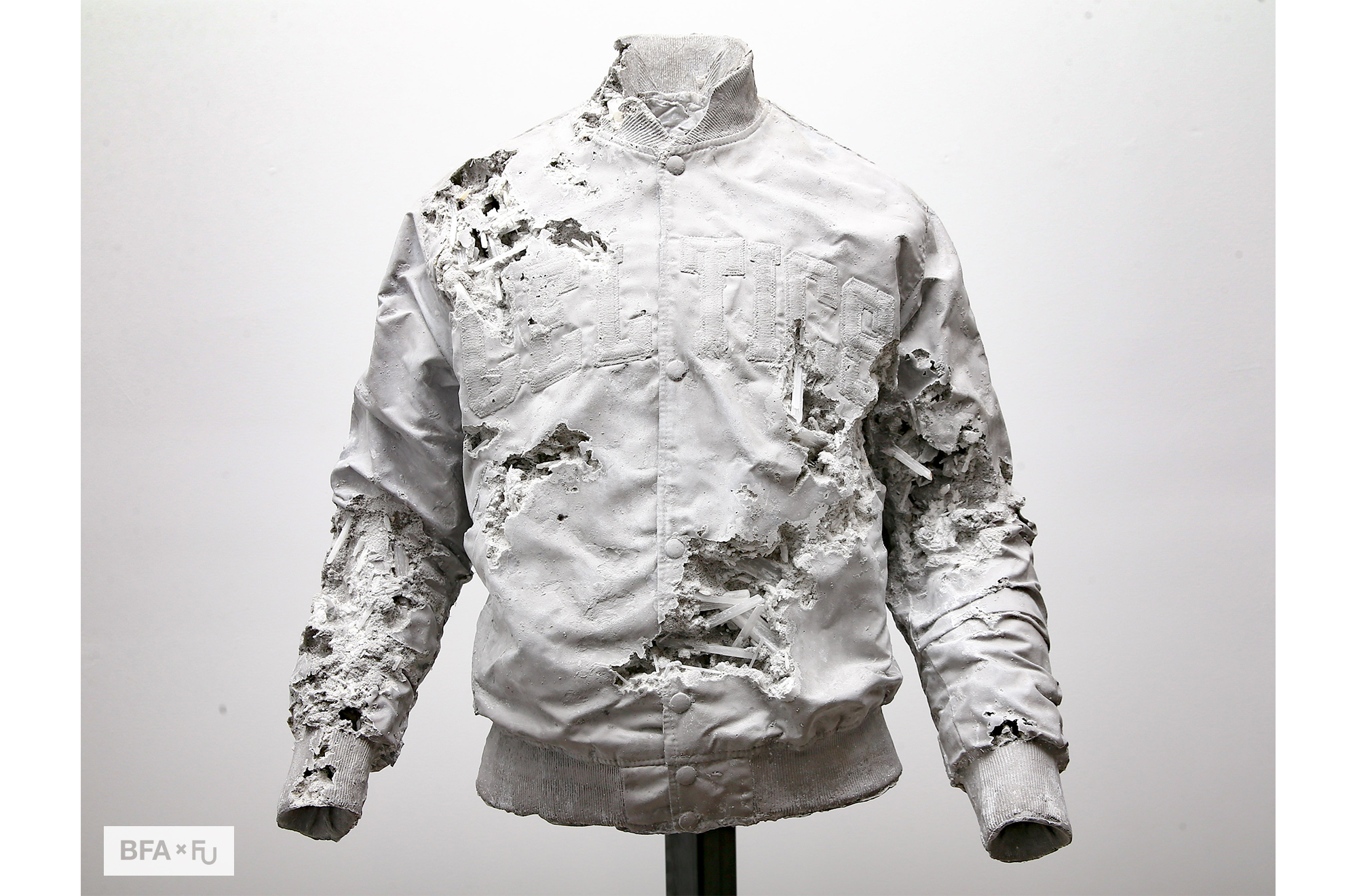 Photo: BFA.com. View more at BFA.com.
Knez and Morrissey both hail from Boston—Knez comes from a buying background, having worked previously with Bergdorf Goodman and Lord & Taylor; Morrissey was the creative director for Riccardi Boutique for over 12 years. "This is the most incredible city, it's just very niche," said Knez. "At the end of the day, we're not known as a fashion city." With that in mind, why Boston? "It's necessary!" the duo said in unison. "You need to be familiar with the landscape and the personalities to get that trust, to get [customers] into the store and to open them up to this idea," Morrissey added.

The three-story boutique, which is nestled between Drybar and the historic Church of the Covenant on Clarendon Street, carries brands like Proenza Schouler, Jacquemus, J.W.Anderson, Sally LaPointe, Baja East, and Delpozo, labels that Knez and Morrissey felt were missing in the city. "So many designers we loved and idolized essentially weren't in Boston, so we wanted to create a beautiful show space to house them," said Knez. "We basically built it like a gallery. Each designer has one identity. Every single designer has a purpose."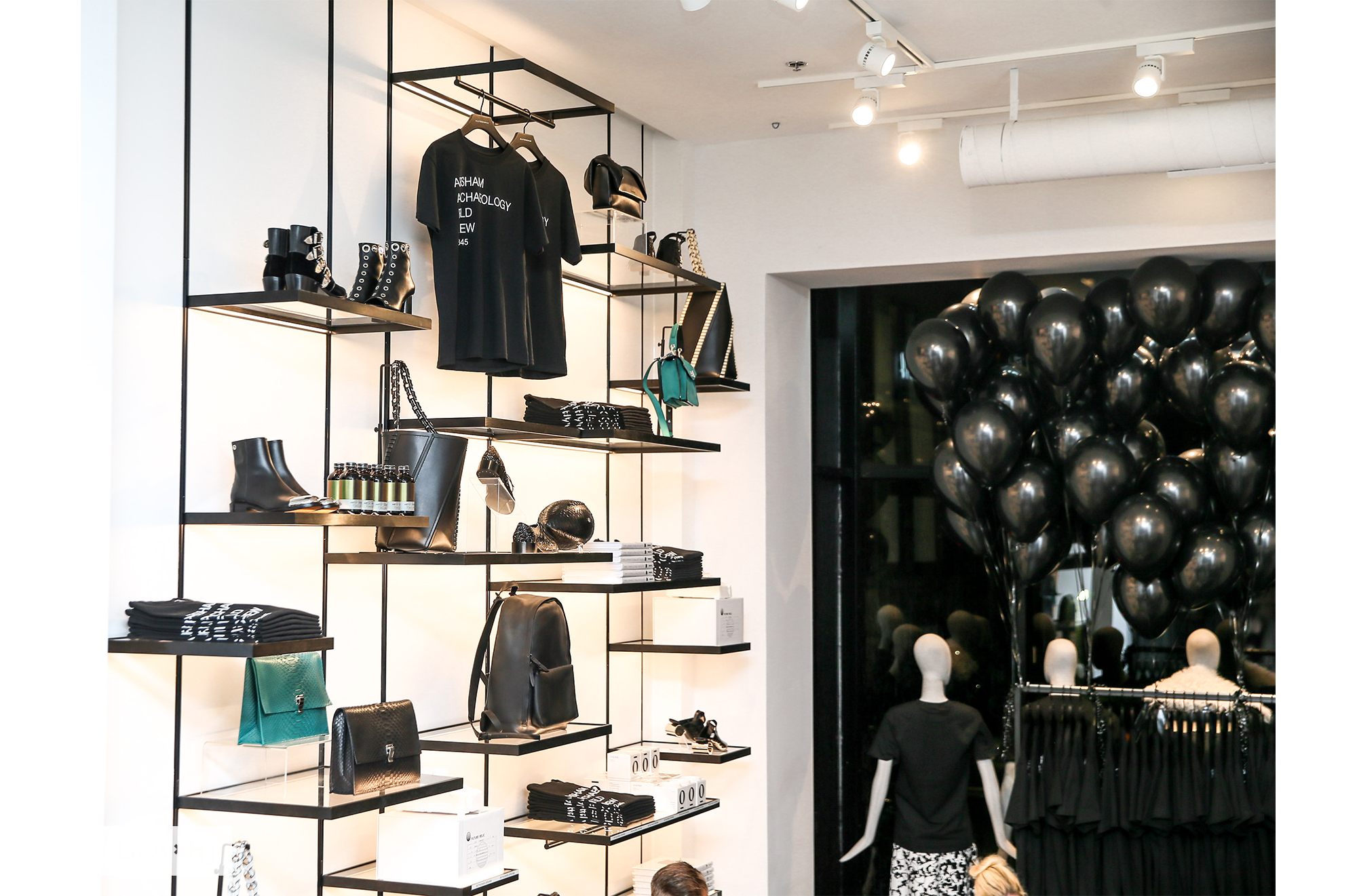 Photo: BFA.com. View more at BFA.com.
Arsham's installation is the third work that the store has housed since it soft-opened earlier this summer. And with mobile racks, movable shelves, and an open event space on the main floor, the shop is arguably a work of art in and of itself. It is also beautifully sleek, with a minimalist design, tightly curated racks, and pretty glass cases housing high-end accessories.
"Like Daniel, we want to stay open, we want to stay aware, and we also want to be the best show space for what Boston has to offer," Knez added. "We have the opportunity to bring new fashion and art and ideas, but we also have the ability to be a platform for the best of Boston. We want to do that. We're excited. So that's how I feel."
All Too Human is located at 236 Clarendon Street in Boston, Massachusetts.
0 Comment