The world is watching Cuba. There was the Barack Obama visit in March, a Rolling Stones show that same week, and now, in most lavish fashion, the Chanel Cruise 2017 show. The spectacle, which took place last night at Prado Boulevard in central Havana, is understandably and unsubtly, a piece of controversy.
The hope, according to a Chanel statement, is, as always, "To explore new horizons [as] a way to fire imaginations and renew the vision of our brand while sharing the culture and heritage of the locations chosen for our fashion shows." The clothes—cheery sherbet-shaded Coco Habana tees, plumeria embroidered, washed-out pastel frocks, military green (lightly Che referential?) coating, and '50s automobile-printed smoking jackets and dresses—are flirty, cheerfully nostalgic endeavors. Pearl-trimmed berets—a bit of Coco and Che—topped off many of the looks.
As Tim Blanks noted in his review for Business of Fashion, Chanel Cruise shows—while often in exotic locations—are typically presented in locales tied to the history of the house. Of course, with Cuba, this is not the case.
What can be made of the affair, and what effect will this flashy injection of extreme luxury into the long isolated, quite deeply impoverished, and of course, theoretically politically oppositional country have?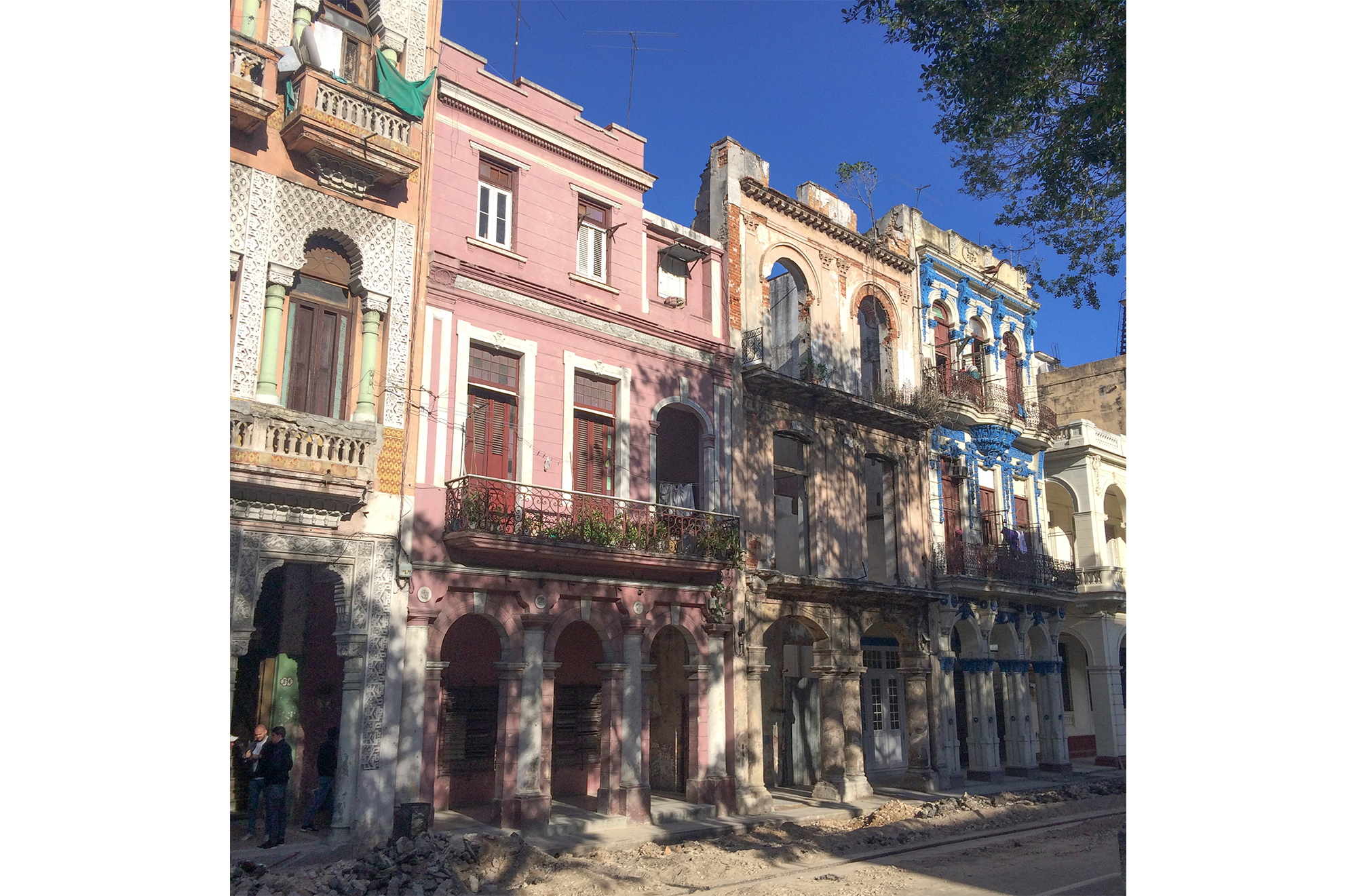 Photo: Ashley W. Simpson
If you ask some, the central question is whether the local creative community will be able to maintain its artistic integrity—work that is, to insiders familiar with the Cuban scene, viewed as vibrant and often imbued with the coded subtlety of messages developed under decades of dynamic politics and censorship—in the midst of this frenzy from the outside. Say what you will of Chanel's choice—what is essential is that the work coming out of Havana, not coming in, sustains a unique point of view.
"The first experience going down for Michael Dweck's [2010 photography] show was otherworldly, because the Havana art scene is extremely rich and thriving. It's very close and [the artists] support each other in various ways," recalled curator Anne Huntington when phoned earlier this week. "Since then, I've gone back to biennials. The technical skill—the way the artists speak of their craft and their work is at a very intellectual and wonderful level. The conversation was extremely engaging."
"[I've found that] in an area where the microscope is so heightened, the art is often heightened," continued Huntington, referencing Cuban creatives such as Yoan Capote. "It's so smart because it has to push the envelope that far, but not that far."
Now, of course, things are changing. So far, the original '50s cars remain, as do the beautifully deteriorating, colorfully fading architectural facades, but flux in other, ambiguously received ways, is crashing in. At Chanel, for example, the locals watched from the outside. "It's a shame they don't let us pass," commented one Cuban model from the sidelines of the event to the Associated Press yesterday. About a week ago, the Cuban government lowered the prices for cooking oil and chicken; the following day, the ban on Cubans traveling by cruise ships was dropped. Chanel arrived by ship—the first in 40 some years—yesterday. Easily accessible flights from the U.S. to Havana are expected to arrive in full this summer. When I traveled to Havana for a shoot in February, a man approached me asking if I was Polish or Russian (a first). When I mentioned I was from New York, he said he had been waiting for us for 57 years, and that Obama was coming and perhaps things would change.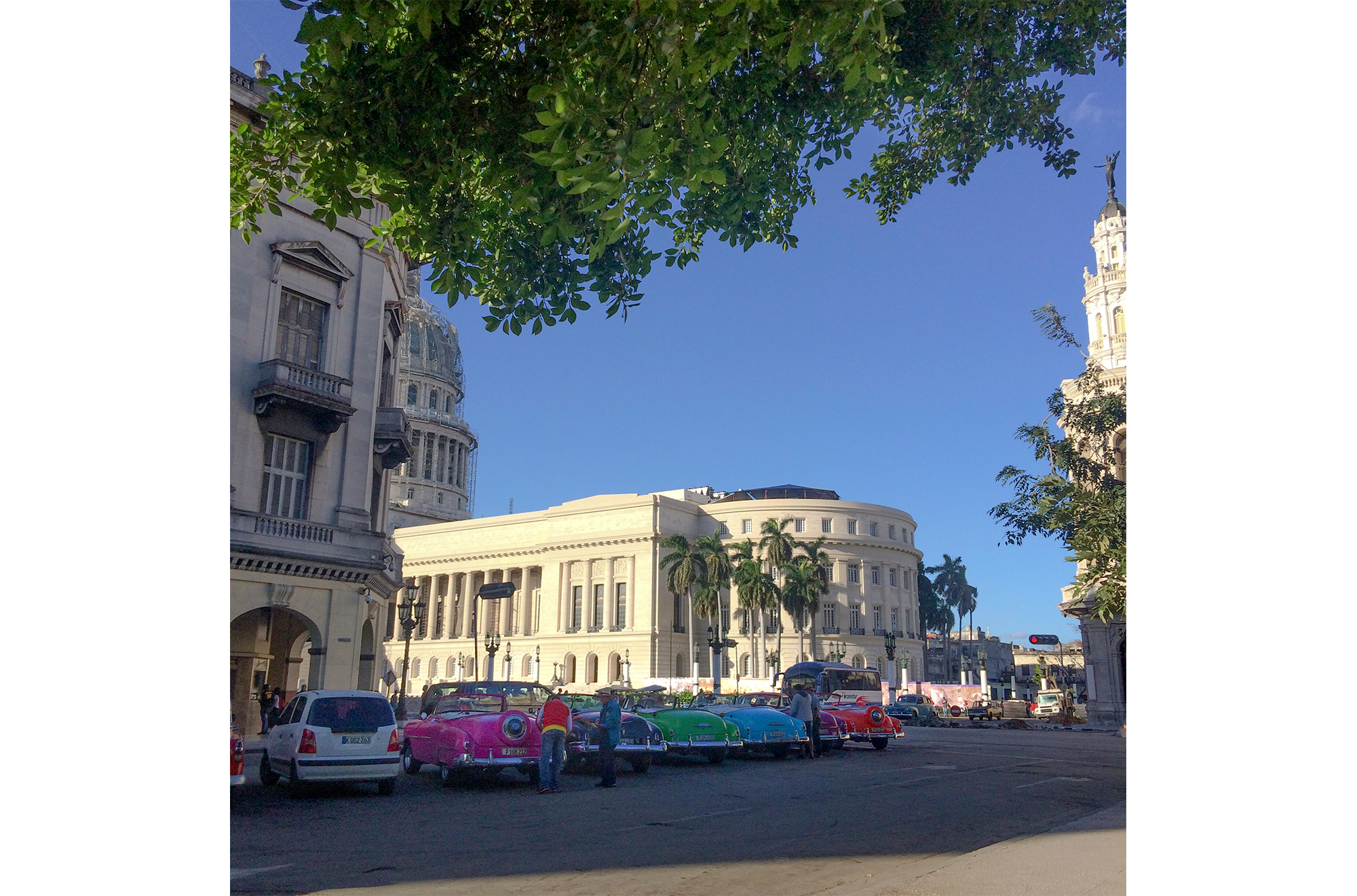 Photo: Ashley W. Simpson
Blanks suggested in his review that while "controversy swirled," "how material that would be for people whose annual salary would scarcely cover one of the collection's Coco Cuba T-shirts, let alone a cute cigar box bag, is moot." He added, "Besides, the lack of reddies to shop Chanel is hardly an issue unique to Cuba."
View the show as entertainment, a highly publicized party and a cultural significant moment in time, was the generous argument.
"Even in the last five or so years, the change has been drastic in terms of knowledge outside of Cuba, of Cuban artists, and the media the artist has access to," related Huntington. "Which is positive, of course.
"[Havana] has the architecture and the feel of a European city and the heart and the soul of the Caribbean, so that marriage has such a fire. It's very unique," she added. "That comes out in the music, in the art, in the dance, in the writing, in the being of the people. I don't know if it can be duplicated and hopefully it stays. The more people who can learn about the art the better. That's the key."
0 Comment