"The subject of the picture is always more important than the picture, and more complicated," curator Jeff Rosenheim said, quoting Diane Arbus in his speech regarding the Met Breuer's new exhibit, Diane Arbus: In the Beginning. The show opens today.
Much as the title suggests, In the Beginning focuses on Arbus' early years as a solo artist (post her more commercial career in fashion with her ex-husband Allan). "This early work, which we're featuring, is incisive, but they're informal—studies of street life made with 35mm camera," said Rosenheim. "From 1962 onward she used a square format camera in her search for even greater pictorial clarity, and a more direct relationship with the individual she was photographing. Our show looks almost exclusively at the photographs made with the 35mm camera."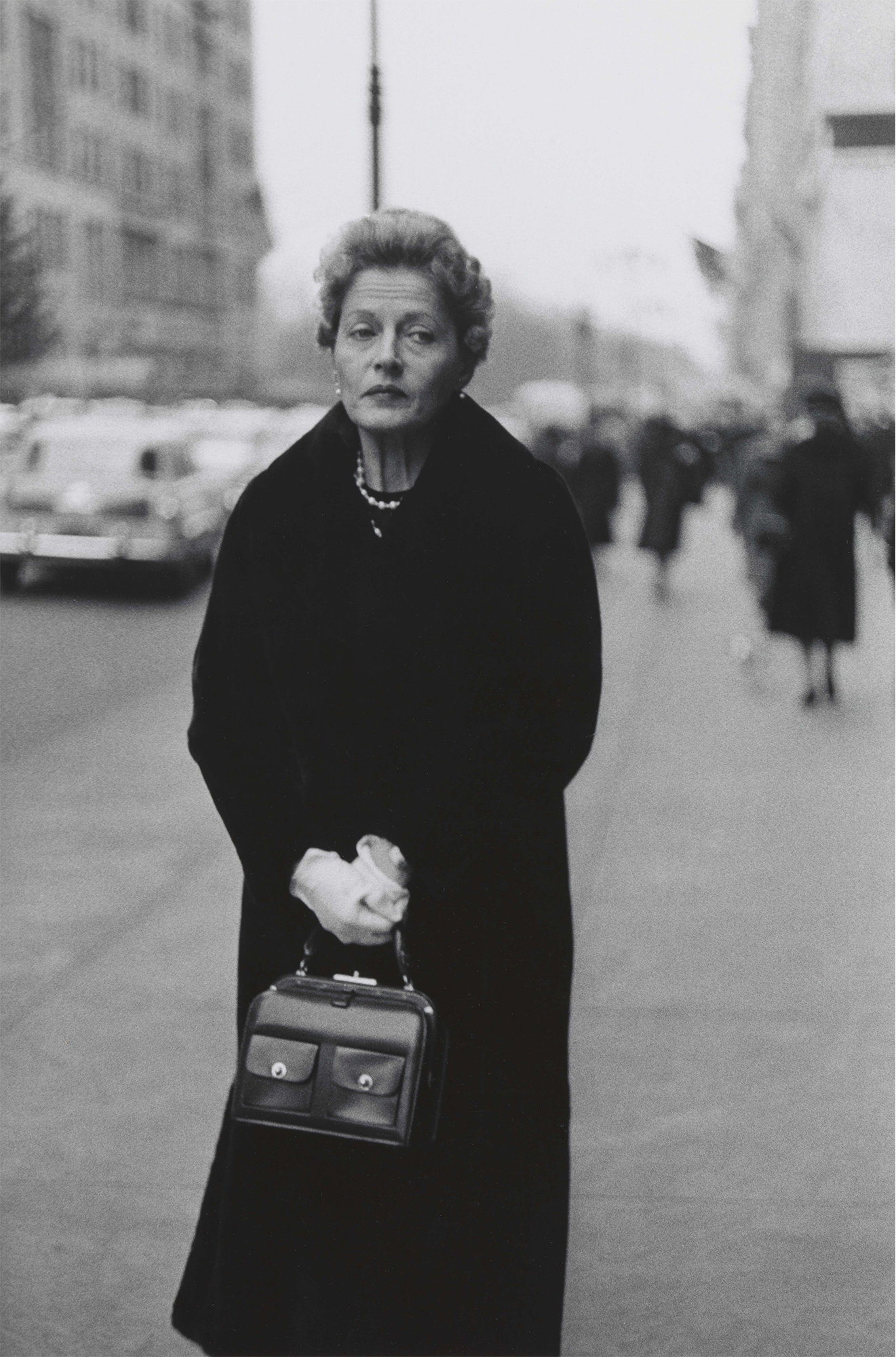 Woman with white gloves and a pocket book, N.Y.C. 1956 / Photo: Diane Arbus / Courtesy of The Met
Many of the images, all black and white, are portraits. In some, the subjects do not know they are being watched, in many, they stare down the lens, unbothered by the camera. They are their own people, and much like Arbus was interested in portraying them for who they are, Rosenheim is interested in displaying them this way. Throughout the exhibit each photo has its own wall. "One by one," he explained, "like individuals."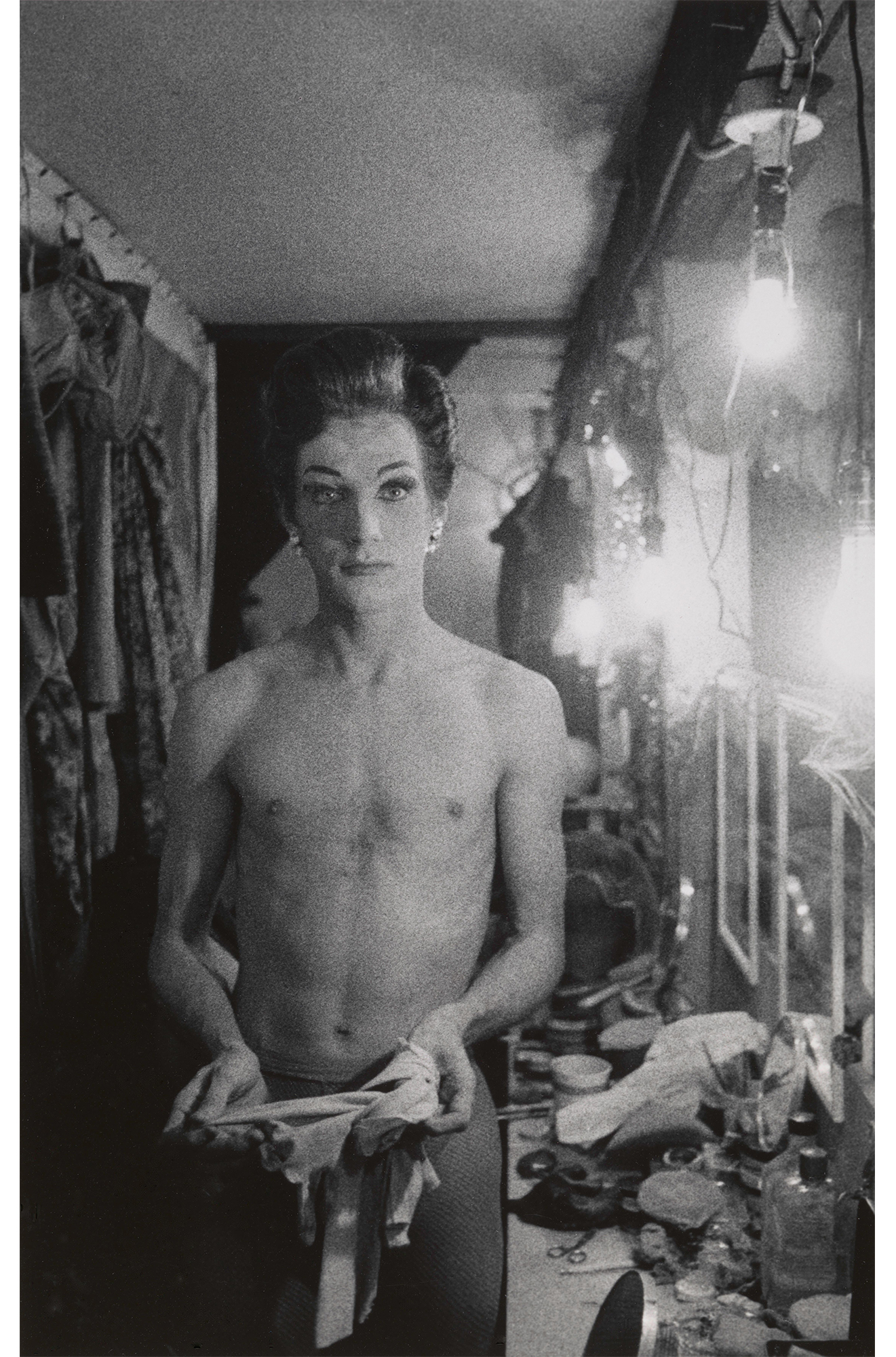 Female impersonator holding long gloves, Hempstead, L.I. 1959 / Photo: Diane Arbus / Courtesy of The Met
Although Arbus was not the first to capture the residents of New York in unfiltered moments of banality and life, Rosenheim believes that her work differs from her predecessors' and contemporaries' due to what she saw in the people she photographed. "While they were hunting for an image, staying largely detached from their subjects, Arbus was looking for the poignancy of a direct, personal encounter."
Though documentary photographs already hold multiple layers of interest for the viewer (For one, they humanize history. For another, they never solve their own mysteries), it is especially fascinating in an age when everyone has a camera with them at all times. We're constantly snapping images of each other and of what we see. But we're not all art photographers.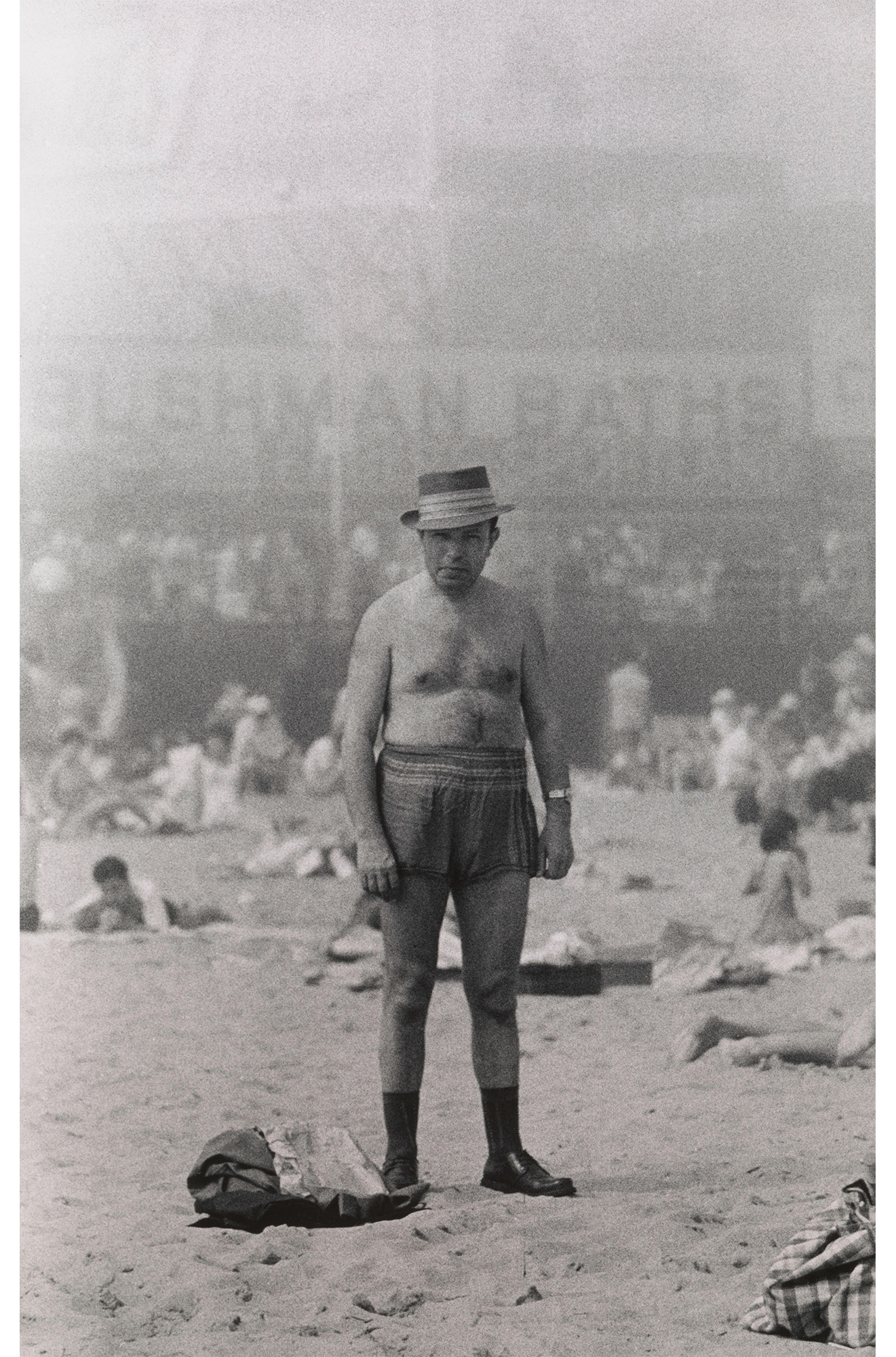 Man in hat, trunks, socks and shoes, Coney Island, N.Y. 1960 / Photo: Diane Arbus / Courtesy of The Met
"We don't appreciate small pictures anymore!" Rosenheim was overheard saying to a friend the morning of the press preview. He was specifically speaking about the size of the prints on the wall in relation to the size of most modern art photography, but what was interesting was as he said this, he was surrounded by people taking pictures of the pictures on their phones—making images that will ultimately be viewed on a screen only a few images wide. But it's not the size of the image that we appreciate, it's the content. Arbus' smaller prints hold more emotion, honesty, rawness, and, despite the realism, narrative than anything shot on a phone ever could.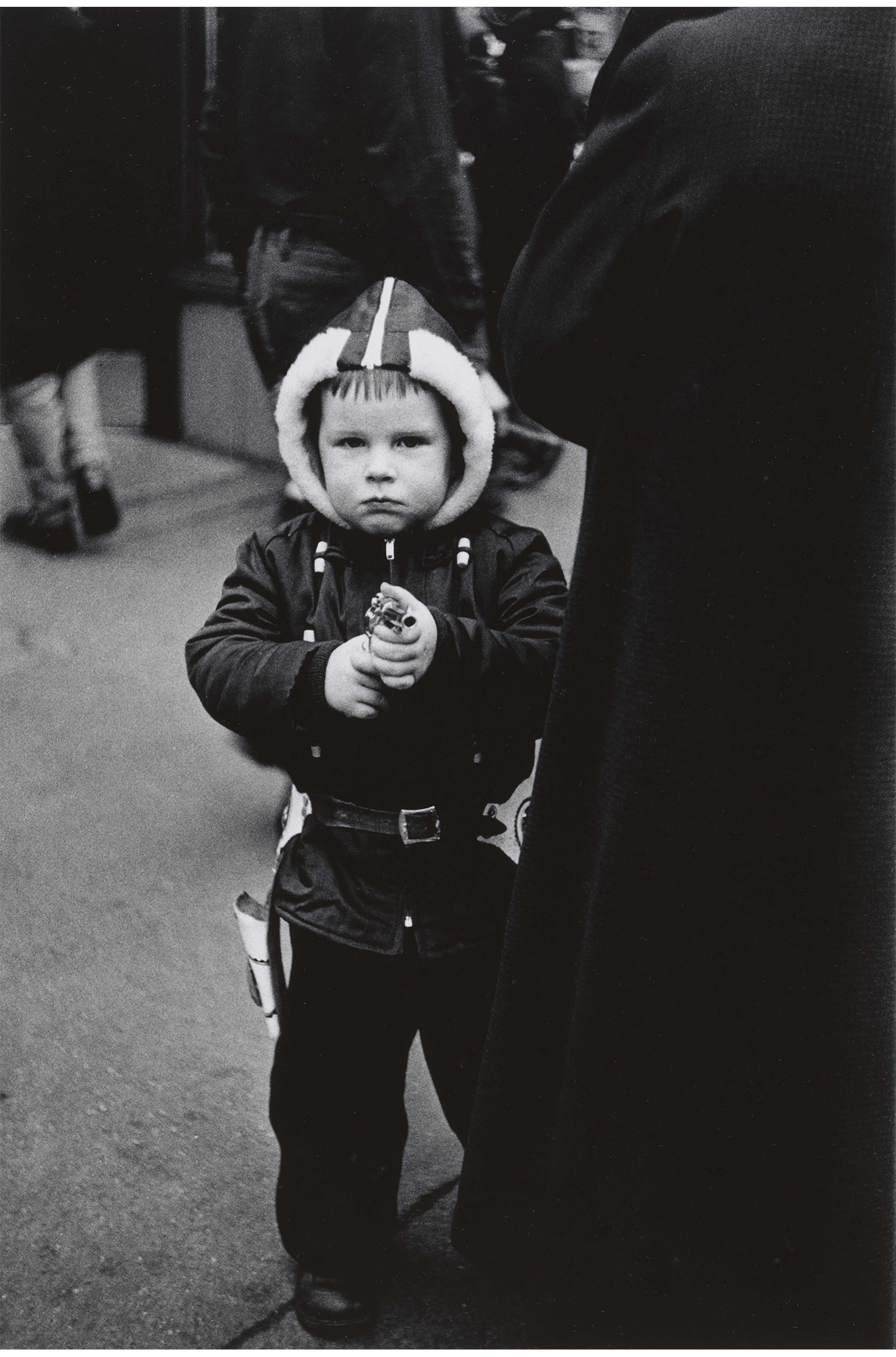 Kid in a hooded jacket aiming a gun, N.Y.C. 1957 / Photo: Diane Arbus / Courtesy of The Met
There are about 100 photographs on view in the exhibition (including Arbus's portfolio collection "A Box of Ten Photographs"), more than two thirds of which have never been shown or published. "All of them were printed by the artist herself," Rosenheim added. "And that distinguishes our show from virtually all other museum exhibitions of Arbus' work presented after her death in 1971."
Diane Arbus: In the Beginning is on view at the Met Breuer from now until November 27th.
0 Comment