The Countess Greffulhe is the subject of FIT's new exhibit, aptly entitled Proust's Muse: The Countres Greffulhe, through which we are offered a window into her world—through her wardrobe. It is, perhaps the Countess who explained the allure of style and her deeply personal connection to it, saying, "I don't think that there is any pleasure in the world comparable to that of a woman who feels she's being looked at by everybody. How can one live, when one can no longer provoke the great anonymous caress after having known and tasted it?" Though the Countess is, perhaps, best known as Proust's muse—showing up in the faces of many a classic character—this exhibit aims to set the woman apart from the myth that has overtaken our perception. And it uses fashion as the lens through which to tell the narrative.
It is with clothing that we arm ourselves to face the world—it conceals the body and shows the version of persona we wish to portray. As such, there is something about looking at someone's wardrobe that feels deeply intimate and personal. Being presented with so many garments in a single collection, one learns something about the mind of the wearer. "You really see her creating herself—transforming herself—into a work of art with these clothes," says exhibit curator Valerie Steele.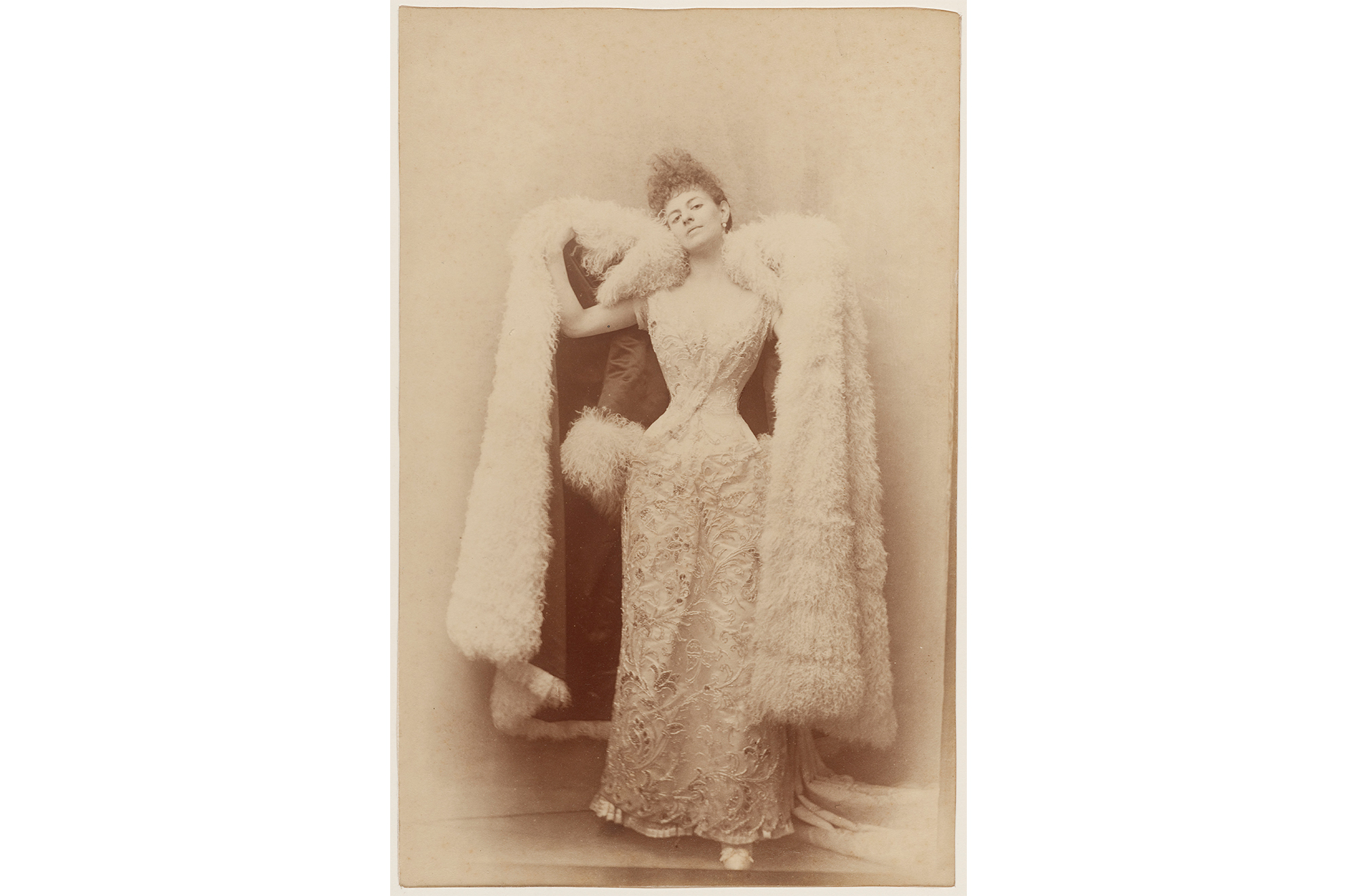 The Countess Greffulhe / Photograph by Otto, Courtesy of Otto/Galliera/Roger-Viollet
28 garments are on display in FIT's special exhibitions gallery, in a collection that could best be described as a couture historian's dream. Worth, Lanvin, Fortuny—these are the names that began to establish our modern ideas of the role of the fashion designer. But what is perhaps most interesting to learn from this exhibit is that the Countess was no one's clotheshorse. "[Poet] Robert du Montesquiou said that she would have all of the most renowned designers show her everything that was fashionable. Then when she was certain they'd come to the end of their pretentious rambling and bragging, she would say, 'Make me anything you like, as long as it's not that.' She refused to just sort of accept the designer's thing," explained Steele. "There's so much hagiography today about the designer being the great genius, and one of the reasons I wanted to do this show was to draw attention back on the client. To talk about how women of great style play a very important role in creating their look. They're not just the passive recipient of whatever the designer says to them."
One garment that exemplifies her involvement in her own wardrobe is the famed Lily dress. Thought to be a Worth (there is no label), the construction (a princess seam not typical of the time period, but that would have been flattering on her figure), and aesthetic details that referenced descriptions of her nature (as given to her by du Montesquiou) point to the prominence of her opinion. "I think that it does emphasize the importance of the individual wearer—the woman in this case—as a corrective against the idea that it's all the genius of the designer," Steele says of her exhibit. "I think that all of us really know in real life when we put together our wardrobes, that it's more us than the designers. We use the designers to show aspects of what we feel about ourselves. And with her, it reaches a very high level of self-consciousness—that she is really thinking carefully about crafting an image, which will enhance her appearance, and enhance her charisma."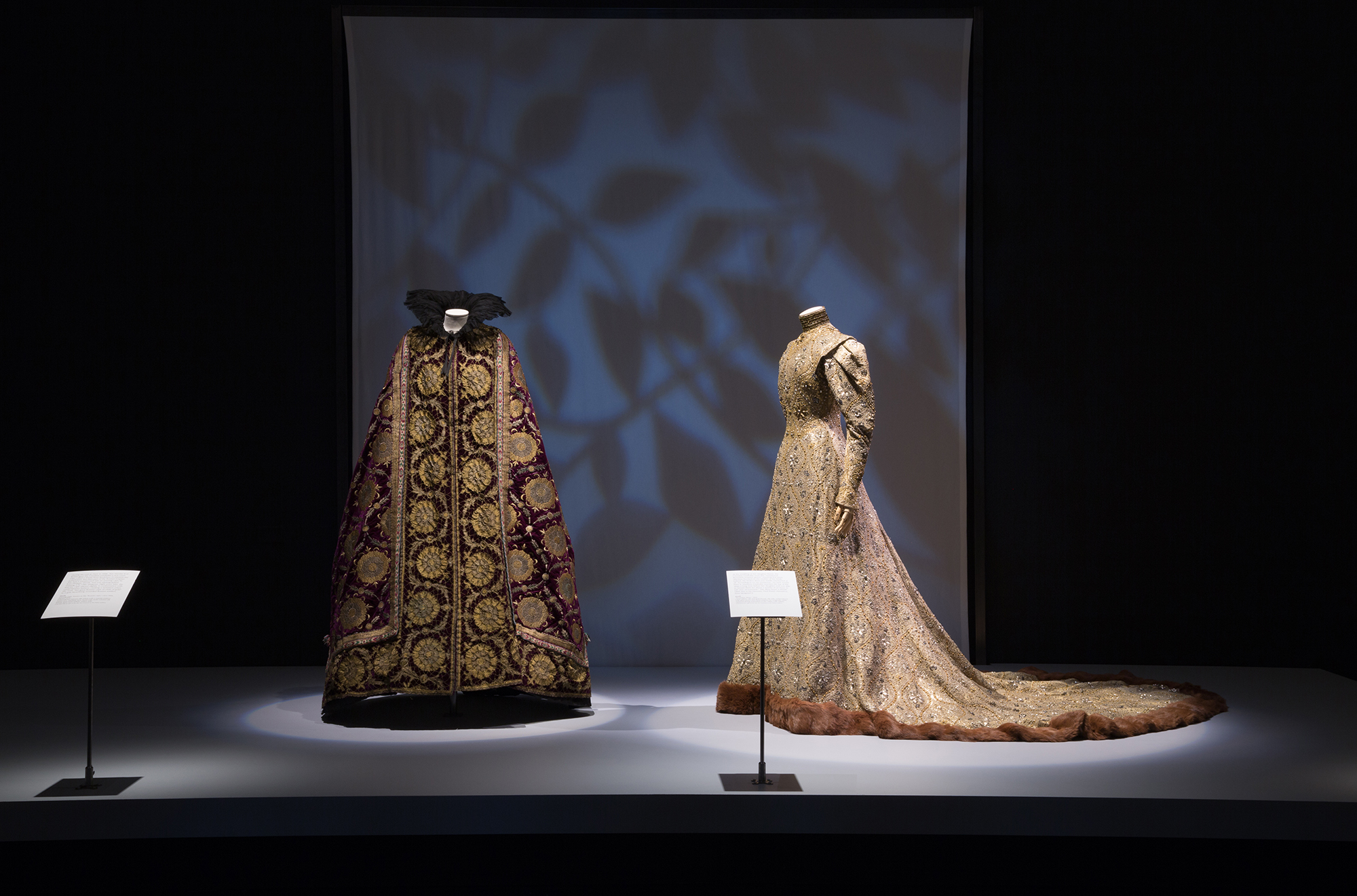 Photo: Courtesy of the Museum at FIT
It's unfortunate that, to modern audiences, the memory of this charismatic woman is lost to the fiction she inspired in the work of Proust. Aspects of her grandeur are seen in characters such as the Duchesse du Guermantes, Odette de Crécy, and Albertine from In Search of Lost Time. But the traits lifted are almost purely aesthetic. "He leaves out so much of her. In the book, the Duchesse is a magnificent fashion icon. But she's essentially a selfish person who doesn't do anything. When you look at the biography of the Countess, you see that she was a pioneering fundraiser," Steele explains, noting that the Countess raised money for both the arts and sciences. Indeed, the Countess's patronages included everything from the Ballet Russes, to Marie Curie. "The Countess's whole ethos of fashion as art imbued Proust's thinking so that, at the end, Proust said if he could not construct his book like a cathedral (which was his other emblem of the height of French civilization) he said he would construct it like a dress. I think that tells you more about how he really became convinced that at its height, fashion was an art form. He learned that, I think, from people like the Countess Greffulhe."
If there is one thing that exhibit goers should keep in consideration, it is the deep connection clothing has to identity, and how the Countess (despite wearing lavish couture) used clothing as a tool of expression. "As the press said at the time, 'she prefers to be bizarre rather than banal,'" said Steele. "She wanted clothes that nobody else was wearing. It was very much a part of her personality."
Proust's Muse: The Countess Greffulhe is on view now at the Museum at FIT, and runs until January 7th, 2017.
0 Comment