Remember when Frank Ocean emerged from the pile of brilliance-flecked dust he'd been hiding under for four years and made an unexpected appearance in that diversely cast Calvin Klein campaign last month? Well, he is officially back, and if his dreamy new music video for "Nikes," the first track off his recently released album Blonde, is any indication, it was sure as hell worth the wait.
The five-minute song includes three different versions of Ocean's velvety smooth voice, despite its opening lyric ("I got two versions / I got two versions / I got…two versions") and pays tribute to the late Trayvon Martin, A$AP Yams, and Pimp C. There's a stripper pole, neon lights, a dancing devil, gritty club scenes, a talking chihuahua, glitter-covered asses...you get the idea. (Yeah, it's NSFW, but it's fucking brilliant.) And then there's Ocean, who in one early scene sports a cat-eye so slick, so perfect, so impeccably drawn-on, you'd think he walked in the Dior Couture show. In another scene, Ocean saunters around on a stage in a custom mint green Balmain get-up (another huge pop culture moment for Olivier Rousteing), his face thinly veiled with a layer of iridescent, twinkling glitter. (Perhaps Ocean took reference from Pat McGrath? Either way, we need that highlighter, pronto.) But amid all of the hidden cultural references and socio-political undertones—gun control, consumerism, race relations, sexuality, gender, Amber Rose—the video is, at its core, a visually stunning (albeit dark) journey into Ocean's psyche.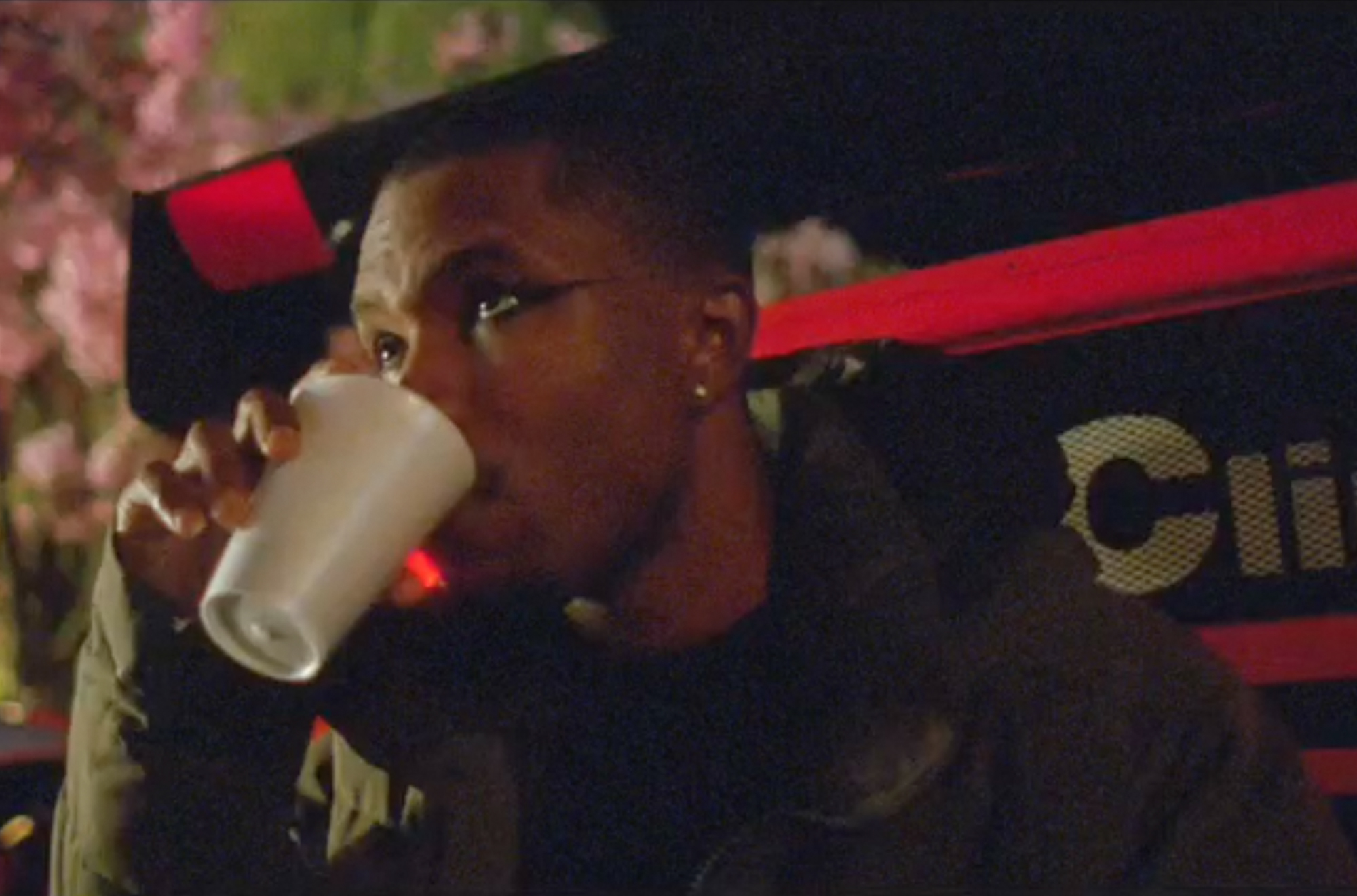 "I interpreted the song as a stream of consciousness—rich with snippets of stories, emotions, and ideas," Tyrone Lebon, who directed the video, told Fader. (Fun fact: Lebon also shot those aforementioned Calvin ads, and has directed campaigns for brands like Céline, Supreme, Loewe, and Louis Vuitton.) "The visuals came immediately when I first heard the song—they all follow from the music and Frank's lyrics."
In "Nikes," Ocean also gives shout-outs to Giuseppe Zanotti ("Tell these guys you wear Zanottis / You a hottie / This is heaven on earth") and Balmain ("We only human and it's humid in these Balmains"). Arguably, though, his best fashion name-drop can be found around the 11-minute mark in Endless, his new 18-track visual album that was dropped a day before the release of Blonde. "Feelings come / Feelings go / Comme des Garçons," he croons. As you may or may not know, "comme des garçons" translates literally into "like the boys" in French. Whether Ocean was referencing the Rei Kawakubo-helmed Japanese label (and honestly, why wouldn't he?) or alluding to something more obscure, we'll never really know. Regardless, welcome back, Frank. We've missed you.
0 Comment